Best Hairstyles For Glasses Wearers
We have been talking about fashion and glasses. There are blogs and articles on wearing the right pair of glasses with different outfits. This time it is going to be a little different than the previous ones. This time we are going to play with our beautiful hair.
Hair plays an important role in social functioning. Different types of haircuts can change the look of a person. Again when the haircut is with glasses, then altogether it has some different outcome. Right hairstyles for those over 50 with glasses help to make them embrace and look more young with age.
Best Hairstyles For Glasses Wearers
Various hairstyles are perfect to go with different stylish and designer glasses. Seniors above 50 are donning their hairstyles with glasses. There are long and short hairstyles for over 50 with glasses. Let us look at the types of glasses and hairstyles that are perfect as you enter the senior stage of your lives.
Medium Length Layered Hairstyles

This is a type of haircut until the shoulder. This is a hairstyle that is suitable for thick-haired women. The medium-length layered hairstyles for over 50 with glasses look very classy and elegant. They suit all types of glasses like oval and black thick medium frames.

Short And Curly

The salt and pepper colour of the hair looks beautiful with black specs. Short hairstyles for over 50 with glasses look very sophisticated and dignified. The advantage for these people is that they have low-maintenance short hairstyles for glasses wearers. Working women wearing formals with black and rectangular glasses look classy and elegant. These are perfect for thick and curly hair.

Hairstyles For Over 60 With Glasses

Reaching the 60s doesn't make you old. It means that you are getting younger not only by age but also with your hairstyles. If you have thin hair, try it out with bangs so that it compliments the age and the person. This hairstyle is perfect with a rimless frame, especially the geometric ones.

Feathered Cut

This hairstyle makes the women look bold and beautiful. Try out with colourful square frame glasses and make people confused with your age. One can go with other colourful frames for a bright and classy look.

Messy Highlighted Bun

Light blonde highlights on this messy bun hairstyle can make you look more than ten years younger. One can try it out with a pair of round glasses with subtle colours or opt for a smart look with tortoiseshell glasses.

Hairstyles For Over 60 With Glasses

Glasses are an accessory that is for everybody. There are youthful hairstyles over 50-60 with glasses that make a person look more young and classy. For women, a layered bob with black and bold cat-eye glasses looks smart, and gorgeous. On the other hand, men with bald hairstyles can opt for round and geometric frames.

Pixie With Fringes

The pixie haircut is one of the most popular and smart hairstyles for women, especially those over the 50s. This hairstyle is very cool and very elegant. A perfect hairstyle to suit almost every woman and the salt and pepper hair makes it even more classy. Black and bold geometric frames or cat-eye glasses are perfect for this hairstyle.

Long And Wavy Hairs

The long hair fall hairstyle is great for people above 50. The beautiful waves and the thick long hair are great to compliment every face shape. These are some trendy hairstyles for people over 50 with glasses. A pair of tortoiseshell glasses or sophisticated marble glasses are perfect.
Hence, the above are some of the hairstyles that people above 50 and 60 years can try for a classy and bold look. The seniors look more young and stylish when they wear a pair of glasses as they complement their look.
In Specscart, we have some very classy and unique frames for the young seniors, which makes them look great and classy.
Our Latest Stories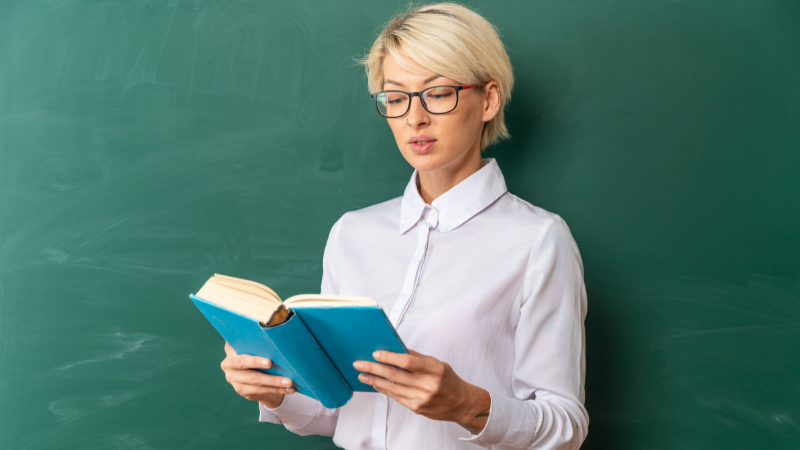 Halina Tseng
Published on July 29, 2022, 7:02 am
Best Hairstyles For Glasses Wearers
People above 50s look great in their salt and pepper hairstyle. When they do hairstyles with glasses, they look even more classy. Read to know more!
Learn More
24Hr Dispatch Via Specscart Rocket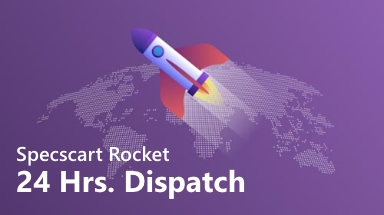 Surprisingly fast delivery for every last minute occasion. Glasses at your doorstep With a hell-for-leather chase!
Buy Now
Read More
---
Hello,
fellow reader!
An exciting offer is on the way to your inbox!
You like to read stuff, and we love that about you.
Enter your email-ID below and we will send you an exclusive offer!