Your style and personality are best reflected through a pair of stylish sunglasses- it's a fact that can't be denied. Look stunning and hot effortlessly- don classy sunnies that are well-curated to draw attention. However, we understand that choosing the perfect frames according to your face shape is quite a task. That's why we are here to guide you. Folks with a square-shaped face, this blog is crafted just to serve your queries.
A Quick Brief on Square Face Shape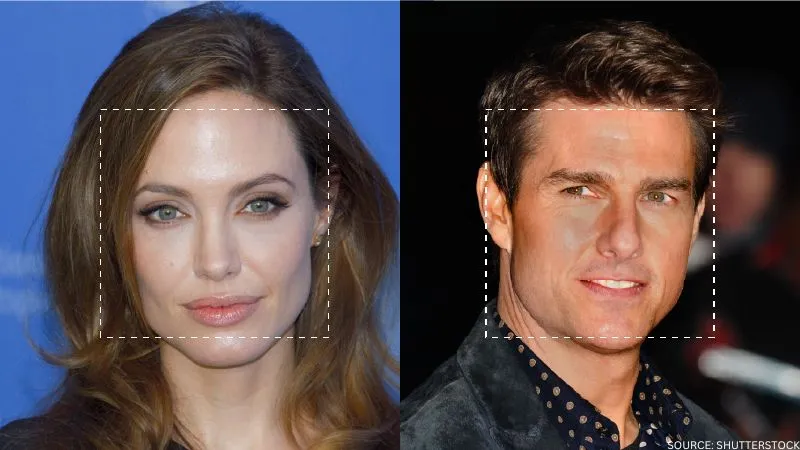 A square face shape is generally characterised by:
A broad forehead
A strong jaw
Wide cheekbones
Let's make it clear to you- none of the square face shapes are perfectly pointed. Rather, these types of face shapes are a mixture of angular and round features. Some of the celebrities having square-shaped faces include Olivia Wilde, Angelina Jolie, Brad Pitt, Sandra Bullock and Tom Cruise.
Now, we will recommend some of the best sunglasses for square face shape to rock your summer look this year. For glasses, you can refer to 'How to Find the Right Glasses for Square Face Shape?'. Let's get started without any further delay!
Since square face shapes have pointed edges, you can infuse some trending round glasses in your collection. Soften your facial features with our ever-stylish accessories that keep others hooked to your look. Keep sun rays at bay- our exclusive collection will bless your eyes from both functional and fashionable aspects. Perfect for both men and women, these square face-shaped sunglasses are handcrafted to steal the show.
Cateye sunglasses bestow the glass wearers with a vintage classic look- grab a quick flirty and fun vibe with these sunnies for square-face females that are way too stylish. Crafted to precision and perfection, cat-eye sunglasses for square-face shapes is always a win-win situation. Look cool and let others drool- there's no turning back after you shield your eyes with our pairs. Vogue, refreshing, purrfect- our wide range of sunglasses is here to back you up.
Take a step toward looking flattering with brow bar sunglasses that roar confidence. Not only do these sunglasses upgrade your style statement, but they also make sure to add charm and extravaganza as well. Elegant, graceful and whatnot- our brow bar sunglasses are game-changing pairs. Get in touch with us and we promise to cater to your requirements. Take care of your eyes in style- we have sunglasses that shall keep you on top. Be a trendsetter and look versatile- shop with us and get your sunnies delivered right to your doorstep.
We CAN'T miss out on these aviator sunglasses for square-face males and females- they are a must-have in your wardrobe. Thanks to their classic tear-drop shape, turning heads and stealing the spotlight has never been easier before. Choose tints, colours and styles according to your preferences- it's our responsibility to provide you with the highest-quality sunglasses . Timeless today, timeless every day- wait no longer and shine stronger.
These are some of the top recommendations from our end. Explore, there's more! For any queries, you can always get in touch with us. We will be more than glad to assist you.