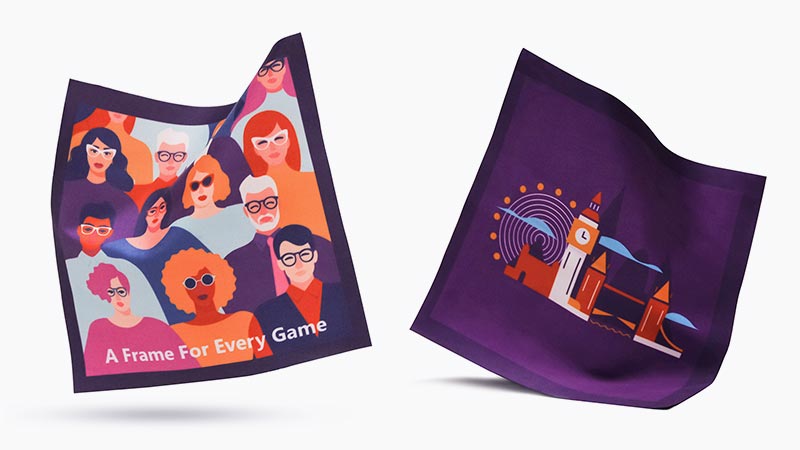 What is the Best Cloth Material for Cleaning Eyeglass Lenses?
Not only do dirt and smudges on the lenses make your glasses look bad, but they also hinder visibility.
This problem has nothing to do with how many times a day you clean your glasses but what you clean your glasses with. If you just wipe them on your shirt, you need to stop.
While it's true that glasses are a modern fashion accessory, they're still a medical device that you use to see clearly. As you're dependent on your prescription glasses to correct your vision, you should know what's the best thing to clean them with.
Why is microfibre cloth the best material to clean eyeglasses?
Microfibre cloth has a super soft material that thoroughly cleans the lenses without scratching their surface. It is a perfect choice if your glasses have a protective coating on the lenses.
Since it's a cloth, you can wash it when it gets dirty and reuse it. Microfibre material has many benefits but most of all, it's inexpensive.
If your microfibre cloth is in no condition to be used further, you won't have to think twice before buying a new one.
Also, you can have multiple pairs so you can have one at home, one in your workstation in the office and one in the glove box of your car. This way, you'll have a microfibre cloth handy all time so you don't have to use anything else to clean your glasses.
Specscart's designer microfibre cloth
Specscart's cleaning cloth is no ordinary cloth (as you can tell by the looks of it).
The visually appealing design captures the silhouette of Britain and the vision of Specscart - a frame for every game.
The superb quality of these cloths can safely wipe the dust and dirt off your lenses without leaving scratches on the surface. The cloth is ultra-soft and machine washable. And don't worry the colour won't run no matter how many times you wash this cloth.
Our customers always tell us how stylish and attractive our cleaning cloth is and it only drives us to do better.
The fun and interesting patterns on the cloth will make you smile every time you take it out to clean your glasses.
Your fashionable designer glasses need a designer cleaning cloth. This funky piece right here will make a world of difference in your life. The absorbent fabric will absorb the oily matter on the lenses without leaving any residue.
If you have blue light glasses or anti-glare lenses, our soft cloth won't disturb the coating and keep your lenses safe for a long time.
I genuinely mean it when I say that it's not just a cloth, it's a 'magic' cloth.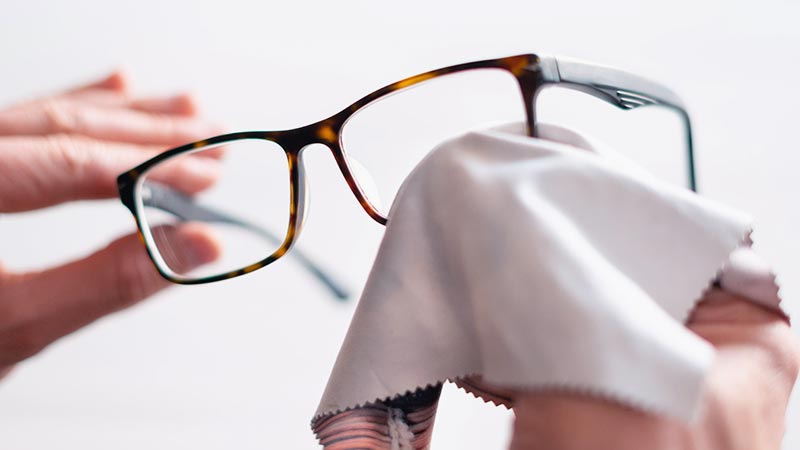 Can you wash the microfibre cloth?
Yes, Specscart's cleaning cloth is safe to wash both with hands or a washing machine.
The lens cleaning cloth will get dirty the more time you use it. You can't use a dirty cloth to wipe your glasses or it will re-grease the lenses. And after a while, it won't be able to clean your specs.
This is why you should keep the cleaning cloth clean too. It is easy to wash or clean microfibre cloth. Here's how to do it.
Just shake the cloth a few times to loosen the embedded dirt and dust.
To wash it by hand, mix bleach-free mild soap into cold water and soak the cloth in it for a few minutes. Take it out, rinse with clean water and let it air dry.
Put bleach-free detergent into the washing machine. Drop the cloth into the water for a few spins. Take it out and let it dry.
Washing the cleaning cloth regularly will give you the best results when you wipe your lenses with it. Washing will open the gaps between the fabric where dust and dirt accumulate.
Even when you have fashion glasses with no prescription in the lenses, Specscart's cleaning cloth will make your lenses as good as new.
Our Latest Stories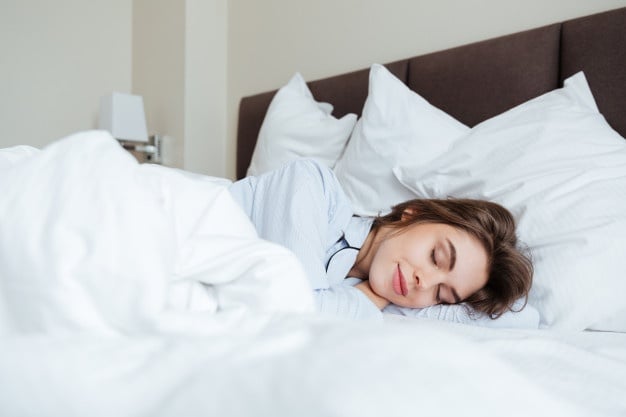 G
Gemma Gough
Published on December 25, 2021, 5:58 pm
Proper Sleep - A Prerequisite For A Healthy Lifestyle!
In this fast-paced modern era, humans have got deeply involved with the hustle and bustle of life. It is not at all an option but a necessity, given the increase in human consciousness towards living a life full of goals and ambitions. But, there is a downside to this. It is not at all a complaint, but just one of the passing transitory phases in the evolution process of human beings. But, what is it?
Learn More
Specscart Blog
Want the latest update on designer eyewear, shades or glasses? Our blogs give exceptional insights into the latest eye care measures and eyewear trends, fashion and style hitting the streets of United Kingdoms. From finding an optician or optometry near you to the latest designer glasses or sunglasses for the summer and spring fashion, you'll learn something useful every day. We publish regular informative measures on eye care, the latest design in eyeglasses and sunnies, celebrity specs and fashionable choices you can make in your lifestyle to up your fashion game. Read on to find information about various glasses types, eye condition and fashion trends in a fun and simple way that you would fancy with a cuppa tea.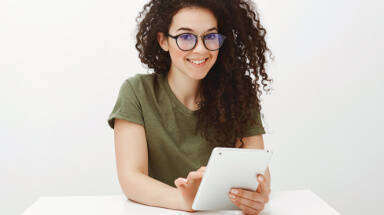 X-Blue Lenses
Gamer or hustler, your eyes can take only so much of digital blue light.
Give them the protection they deserve.
Buy Now
Read More
---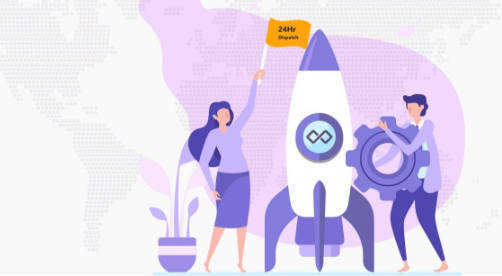 Specscart Rocket | 24 Hr Dispatch
Surprisingly fast delivery for every last minute occasion.
Order Now
Read More
---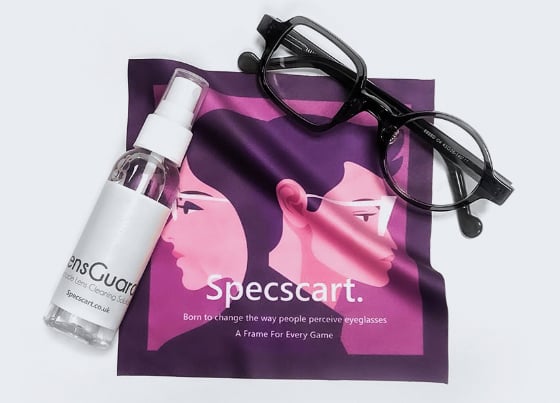 Specscart's Eyewear Cleaning Kit
Let no virus threaten you. Clean your spectacles with an antibacterial eyeglass cleaner that comes with a washable cleaning cloth of the finest quality.
Buy Now
---
Free Try At Home
3 lenses, 4 frames, 7 days - direct to your home for free.
Time to get choosy.
Try Now
Read More
---
Hello,
fellow reader!
An exciting offer is on the way to your inbox!
You like to read stuff, and we love that about you.
Enter your email-ID below and we will send you an exclusive offer!