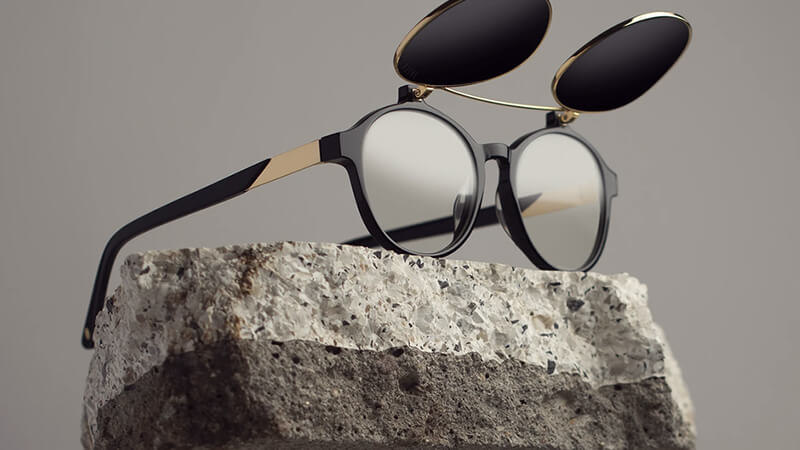 Clip-on Sunglasses: Convenient, Stylish And Protective!
Are you fed up with carrying both your prescription eyeglasses and prescription sunglasses while outdoors in the sun? Does the process of constantly switching between the two get cumbersome? And how do you keep the second pair safe from being damaged, while the first one rests on your face?
These are legit questions that need a convincing answer. But then, you might argue - are sunglasses even necessary? To put it plainly, definitely yes. With climate change making inroads at a rapid pace, our exposure to harmful UV rays has significantly increased. This makes sunglasses a must-have safety instrument - not only a fashion accessory - to keep your eyes protected from the inevitable exposure of UV rays.
So what's the solution? To cater to the various problems that glasses-wearers have faced from time to time, the eyewear industry has always relied on innovation. In this case too, by combining creativity with innovation, it has come up with clip-on sunglasses. If you are facing any of the above-mentioned issues, clip-on sunglasses is where your search ends. Let's see how!
What are clip-on sunglasses?
When it comes to functions, there is nothing that differentiates clip-on sunglasses from regular sunglasses. Both are equally effective in providing UV protection. It is the design where the two vary. Unlike normal eyeglasses, clip-on sunglasses come with just the two tints, attached by a nose bridge. This structure, when clipped onto your normal prescription glasses, gears up to serve as a pair of prescription sunglasses.
Since clip-on sunglasses come in various tints, shapes and sizes, you can find a pair for all types of prescription glasses. It also needs to be noted that clip-on sunglasses are generally less expensive than prescription sunglasses, making them an economical upgrade option.
Do clip-on sunglasses work?
As long as they fit well onto your normal pair of prescription glasses, clip-on sunglasses are good to go. You just need to check that they provide both UVA and UVB protection, i.e., almost 100% UV protection.
Clip-on sunglasses vs Prescription sunglasses vs Transition lenses
Talking about prescription sunglasses first, they are no doubt a great option for your outdoor needs but once you get indoors, you no longer require the tint and you will have to make a shift to your clear prescription sunglasses. If your daily life involves constantly switching between indoor and outdoor spaces, then prescription sunglasses may not be a viable option.
Projecting a bold style statement, transitions are your classical 2-in-1 lenses. Put them on and leave it to the sophisticated transition lenses to take care of both your outdoors and indoors needs. Depending on the intensity of light falling over these lenses, transitions adjust their tint colours to perform their dual function.
We have already discussed clip-on sunglasses. While transitions may take some time to adjust their tints, clip-on sunglasses provide instant protection. Further, transitions might not be effective during activities like driving. Even clip-on sunglasses have their downsides. They need to be fitted every time you step out in the sun, although requiring little effort.
One of the major advantages of clip-on sunglasses comes from the fact that they don't have a prescription fitted to them. This is really useful when your prescription is updated. While you will have to change your prescription sunglasses and transition lenses, the same does not apply to clip-on sunglasses.
While clip-on sunglasses and transition lenses have their own pros and cons, choosing between them is totally a personal thing. Both are equally effective in wiping out the common problems faced due to the need to carry two separate pairs of glasses.
Types of clip-on sunglasses
Based on how clip-on sunglasses are fixed onto your prescription glasses, they can be classified into the following three types.
Standard - The standard clip-on sunglasses use a clip on the nose bridge. The clip facilitates the clip-on sunglasses to hold effectively onto your prescription glasses.
Flip-up - The unique aspect of flip-on sunglasses is that they don't have to be removed and inserted, unlike the other variants. These types are attached to your prescription glasses using a magnet. As the name suggests, you can just flip them up when you are indoors and don't need them.
Magnetic - The magnetic clip-on sunglasses attach to the sides of your prescription glasses by utilising a magnet. They are relatively more convenient and easy to use as compared to the other variants.
Are clip-on sunglasses worth it?
Handy, practical and extremely useful, clip-on sunglasses are a great and stylish way to wear your sunnies. They are definitely worth it.
Our Latest Stories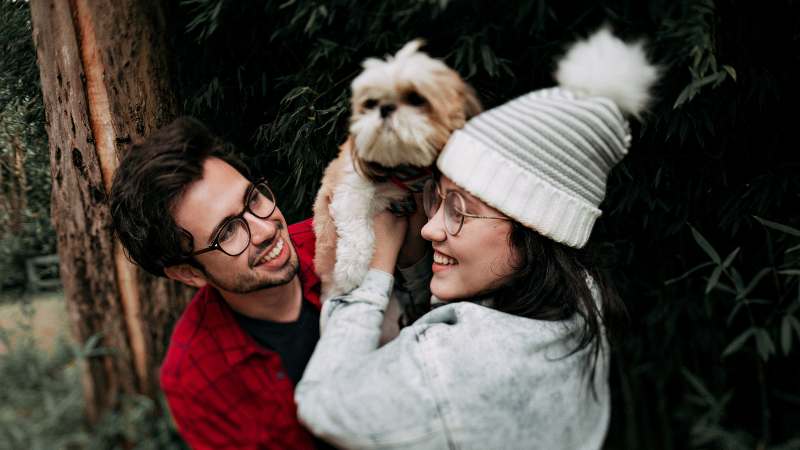 24Hr Dispatch Via Specscart Rocket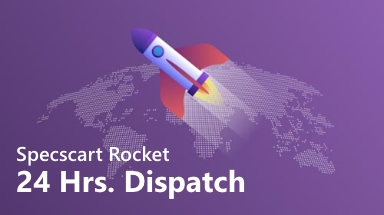 Surprisingly fast delivery for every last minute occasion. Glasses at your doorstep With a hell-for-leather chase!
Buy Now
Read More
---
Hello,
fellow reader!
An exciting offer is on the way to your inbox!
You like to read stuff, and we love that about you.
Enter your email-ID below and we will send you an exclusive offer!