Glasses are the most important accessory.
They make an impression on people even before you utter a word. While choosing glasses for your face shape can elevate your look, how people will perceive you depends on the frame style you're wearing.
One question that people have in their head when shopping for glasses is whether to go for full-rim, half-rim or rimless glasses. If you're also going through this dilemma, this blog will help you make an informed decision.
Going ahead, we'll discuss full-rim vs half-rim vs rimless glasses in detail and what each of these styles has to offer.
Full-rim glasses: For a bold fashion statement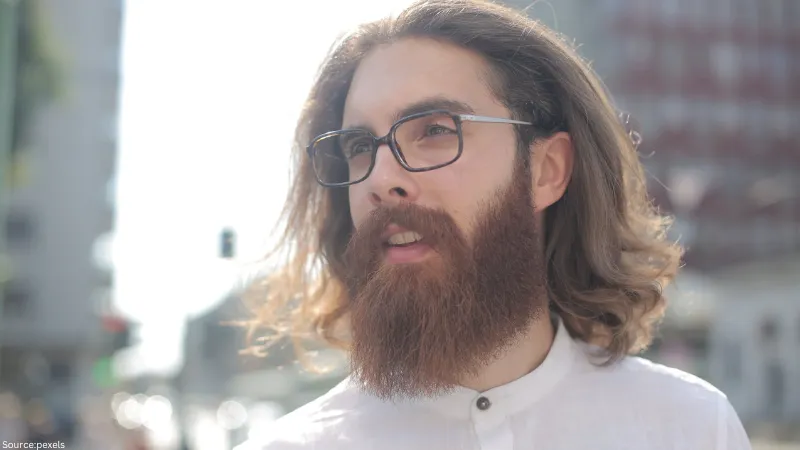 Full-rim glasses have lenses completely surrounded by acetate or metal frame. The full-body look of these glasses grab attention and tend to be bold. The chunky frame adds character and edge to your personality and makes you come across as more serious.
Full-rim glasses are available in all shapes and sizes from thin metallic frames to chunky acetate.
These glasses are popular among the hipster crowd. When you wear a full-frame, people will think that you are opinionated, bold and trendy.
Full-rim glasses are sturdy and won't damage from those few accidental drops.
They are durable especially when you have a strong frame material such as titanium.
These are perfect to accommodate thick lenses and thus work well for prescription glasses with complex lens power.
One area where these glasses take a back seat is that they tend to be a little heavier when compared to half-frame or rimless glasses. But, when you have them in titanium, the weight of your glasses won't be a problem.
Half-rim glasses: Fashionable yet laid back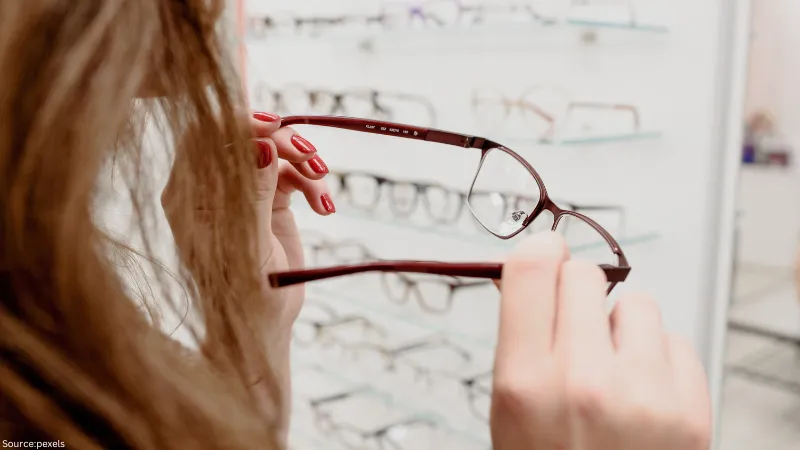 Half-rim glasses have a bold upper frame while the bottom of the lenses is uncovered. But the reverse could also be true. Sometimes, the frames may cover only the bottom of the lens.
The half-frame has the sophisticated air of full-frames but works just fine in casual settings as well. This is why they are considered to be a versatile accessory that's perfect for every occasion.
These glasses were first designed to slash some weight off your eyewear. And now that we have better material options both in lens and frame, these glasses have become super lightweight and comfortable.
Half-rim glasses are perfect for your well-rounded personality. They tell people that you're quick on your feet. So, if you're looking for something that's stylish and comfortable at the same time, look no further than these glasses.
The half-frame feels lightweight and is perfect for people who wear glasses all day long.
If you have a diamond or triangle face shape, experiment with these glasses to balance out your facial features.
They fit in both corporate and casual settings
These glasses walk the fine line between 'looking bold' and 'looking simple'. But since half of the lens is rimless, you need to be a little careful when handling this frame style.
Rimless glasses: The minimalist's favourite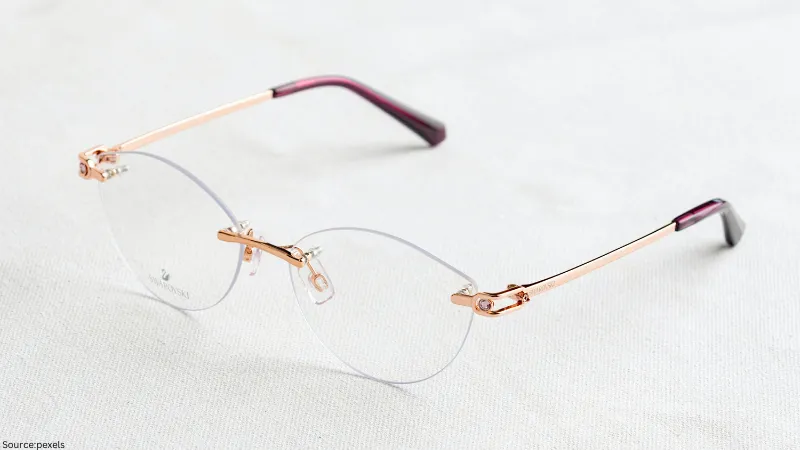 Do you like your accessories simple? Are you all about 'keeping it to a minimum?'
If yes, then you can use a pair of rimless glasses to flaunt your minimalist traits. These glasses don't have a frame front. The lenses are dependent on the nose bridge and the temple arms. The eyewear will disappear on your face and people may not even notice that you're wearing glasses.
People often believe that rimless glasses make them look old. But, this cannot be more wrong. Since these glasses lack a frame, they don't add anything to your features. But, they allow your natural features to take the front seat.
They create a more sophisticated look that's perfect for your work wardrobe. And the best part? They won't clash with any outfit you wear and thus are easy to style.
Rimless glasses are the most lightweight frame style of them all.
They give you an obtrusive vision field as there's no frame around the lenses.
They are comfortable no matter how long you wear them.
It's best to take special care of these glasses as they are more prone to damage. Specscart's rimless glasses have strong titanium and metal frames