As a brand, we promote wearing glasses for style and fashion. After all, it's the most intimate accessory you can own. In 2022, oversized glasses are one of the most common styles on our website and in store. That's what inspired me to write this blog - to explain how oversized glasses don't have to be as overly big as the name suggests. In fact, here's a humble suggestion to rename the trend - "slightly big glasses".
Before I explain how big or small oversized glasses should be, let us first look at the difference between vision and sight.
Oversized glasses trends
Call it maximalism or the effects of the pandemic, but oversized glasses frames are very much in trend. From young adults to the elderly, people of all age groups love to wear these oversized glasses. While some wear these glasses just for fashion, others wear oversized prescription glasses. Hence the oversized glasses trends have popularised the vogue to wear big glasses.
While we love that people are going for different styles, it is important to know which style suits you the most.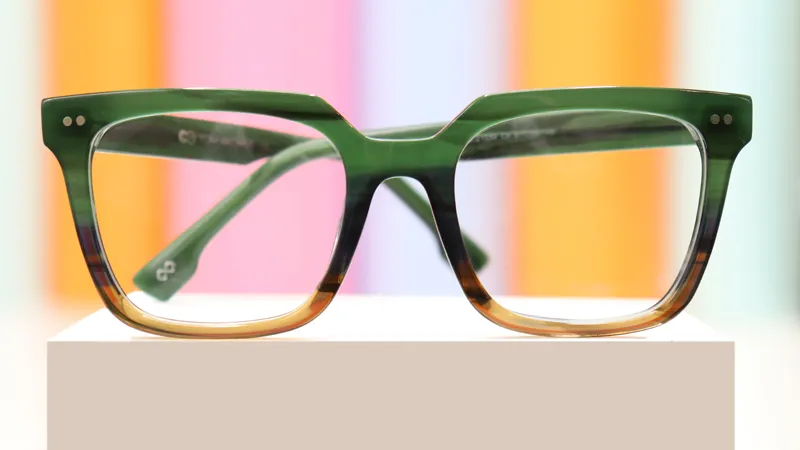 Are large glasses in style
Some people think that wearing oversized reading glasses or prescription glasses in these frames may look good and trendy but they often forget about comfort. Oversized glasses may seem super stylish but too much can be quite unflattering.
People who have very small faces should avoid wearing oversized glasses as the pupil displacement becomes more visible.
Oversized glasses if not bought in the correct size may have a face fit issue. They do not fit properly at the nose bridge and often fall off. Thus they can cause irritation, crease the skin, and press upon our temples. Or they may sit on our cheeks, causing discomfort.
How to know if my glasses are too big?
The measurement of the Pupillary Distance (the distance between the pupils of both eyes) is very important in case of both men and women. The average PD for men is 64 mm while for women it is 62 mm. If we can keep certain things in mind, we can buy oversized glasses freely-
The glasses should not sit on our cheekbones.
It shouldn't cross our eyebrows, just touch them.
The size should be according to our face shape.
We should not wear these glasses for a long period especially if they are prescription glasses frames.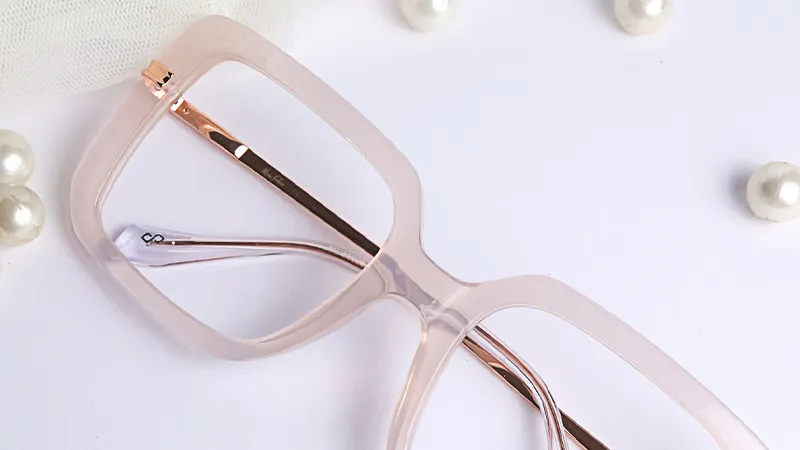 How to wear oversized glasses?
Big glasses can be styled with almost any outfit, be it at work or for a party. That's the beauty of them. Just make sure to pick oversized glasses as per your face shape to get the fashion quo right! The perfect glasses frames for respective face shapes include –
Square Face: Round and Aviators
Round Face: Square, Rectangle, or Cat-eye
Oval Face: You're the lucky ones – Opt for any style!
Some tips and suggestions to style oversized glasses:
1.Pair the oversized glasses with a floral jumper for a casual summer look. Men can match it with a bomber jacket.
2.Style your cat-eye oversized frames with a black dress for parties.
3. Your cool aviators will rightly pair with a well-fitting turtleneck or a blazer for a cool and elegant autumn and winter look.
4.Try to avoid wearing oversized glasses with baggy, loose outfits that can result in a sloppy look.
5.Wearing a large hat or a brightly patterned scarf with big glasses overwhelms the face, try to avoid it too!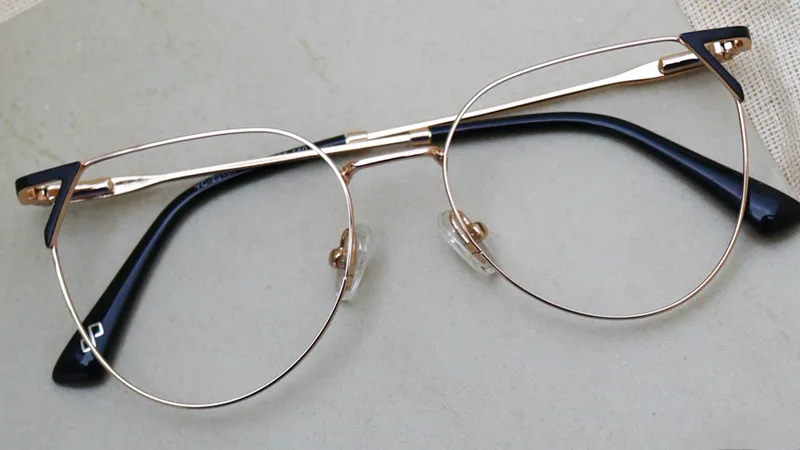 These are just suggestions, the most important thing is to wear what you feel comfortable in!
FAQ
1. Are my glasses too big?
While trying oversized glasses, make sure they do not exceed your eyebrows or touch your cheeks. They also should not move up when you grin. If you're wondering how to try glasses when shopping online, just make use of our Try at Home service – try any 4 frames at home for 7 days, for free.
2. Are big glasses in style?
The style came into existence in the 1960s, and from then on big glasses have been in style.
3. Why are big glasses in style?
Oversized glasses became especially popular as an accessory in the past couple of years, with the rise of Work From Home and maximalist streetwear style. In the right proportion, they look very elegant and charming.