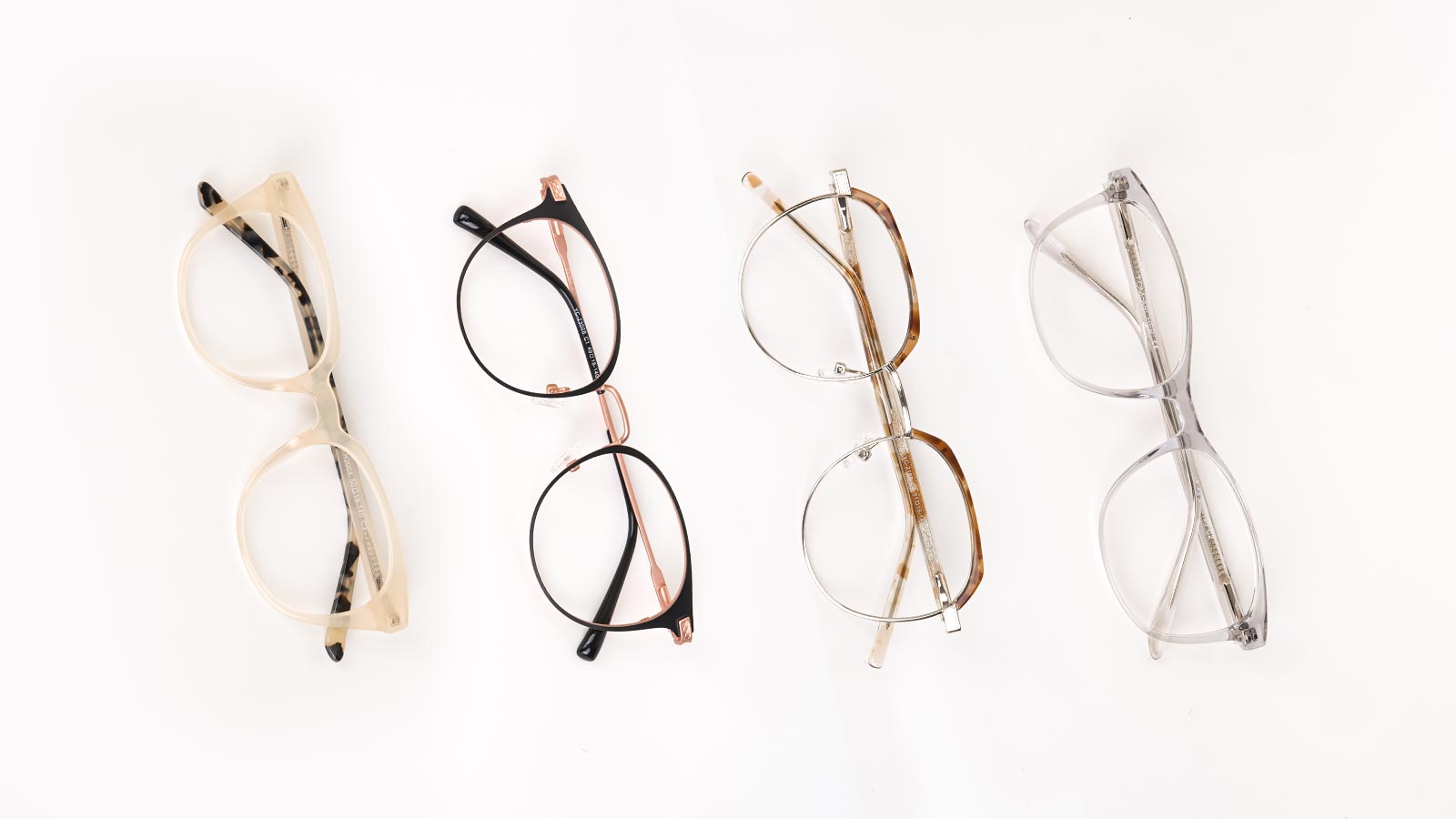 Which frame material is best for eyeglasses?
When you scroll through the pages of eyewear manufacturers, the most time-consuming task could be to select the right glasses frame material for your eyeglasses. Since the choices are many and finding one frame that is perfect for you is absolutely a tough job.
Plastic Vs Metal Eyeglasses Frames
It becomes extremely confusing to find out which is a better alternative among plastic vs metal eyeglass frames. Both plastic and metal frames have their own unique features and benefits. Where metals are proved durable, plastic frames tend to break easily. Similarly, there are different characteristics of both that needs to be considered while buying.
Features to be considered while buying
plastic vs metal eyeglass frames
Depending upon the use of the eyeglasses, one must consider the relevant characteristics of the eyeglasses frames before buying. This includes:
1) Attractive and stylish
2) Durability
3) Hypoallergenic(skin-friendly and do not cause any allergic reaction to the skin)
4) Corrosion-resistant / rust-free
5) Flexible/ bendable
6) Strength to hold lenses
7) Light-weight
8) Price
9) Plastic
Types of
Glasses Frame Material
From plastic, metal, wood, gold, etc. the availability of glasses frame material is many. However, the following are types of glasses frames that carry different features depending upon the user's requirement are the best lightweight eyeglass frames:
Plastic Frames
Plastic frames are light in weight and are available in various colours, patterns, designs and clear transparent frames. This hypoallergenic eyeglass frame has a corrosion-resistant property that makes it most suitable not only for adults but also for children as well. There are different kinds of plastic frames, such as:
Zyl, Zylonite, or Cellulose Acetate
Zyl is the high quality plastic frame material that is lightweight and is easy to mold. Cellulose acetate is extremely durable and leaves no scope of getting deteriorate. When it comes to the colour range, Zylonite provides various colour variants, patterns and is quite versatile. Zyl does not harm the skin in any way, therefore, it is considered as hypoallergenic.
Cellulose Acetate Propionate
Cellulose acetate propionate is also known as nylon-based plastic that is durable and brittle. Therefore, it is a smart choice for making wraparound sports glasses that can be moulded easily. Nylon frames are durable, light-weight, softer and more glossy as compared to other plastic frames.
Optyl
A brand of epoxy raisin is Optyl which when heated makes it easy to mould frames according to the face shape. Optyl is also light-weight and hypoallergenic
METAL FRAMES
Metal is little heavier than plastic generally, but the metals provide the best lightweight eyeglass frames. Some of the metals are also highly flexible, durable, corrosion-resistant,
hypoallergenic, strong, and does not fade away. Various metals and alloys that are used
in glasses frame material, which consists of:
Monel
Monel is a glasses frame material which is a combination of various metals and is used on a large scale in the creation of eyeglass frames. It is malleable and resistant to corrode, therefore, it is easy to mould. Although, it is hypoallergenic, there are certain metals in this alloys like nickel, which may cause allergic reaction or irritation to the skin of the user. This can be prevented by plating of the frames which will not cause any irritation to the skin.
Titanium
This silver-grey coloured metal is recognised with its characteristics of being highly flexible, light-weight, corrosion-resistant, durable, strong, hypoallergenic, and one of the best glasses frame material being used by the manufacturers. Not only Titanium is bendable eyeglasses material but it is also the most durable eyeglass frames. Buying 100% pure Titanium glass frame can burn holes in your pocket. It is also available in various colours and is most suitable for people with sensitive skin. Besides, Titanium does not react to salt-water, moisture, heat, sunshine or harsh weather conditions.
Flexon
Flexon is an alloy of Titanium and the frames made out of Flexon are the most flexible as well as bendable eyeglasses material. This expensive metal alloy is being used widely owing to its ability to return back to its original shape even after twisting and bending. You can bend flexon up to 180 degrees apart from twisting and turning without causing any damage. In fact, when twisted Flexon returns to its shape instantly. The flexon make frames are suggested for kids.
Beryllium
Beryllium is an alternative to Titanium and can be considered as a substitute for expensive Titanium. Beryllium is one of the most cost-effective metals that is found in steel-grey colour and possesses most of the qualities of Titanium. It is well known for its ability to be resistant to corrosion and availability of being available in several colours.
Aluminium
The durability, strength, affordability, and corrosion-resistant characters of this silver coloured aluminium cannot be denied. But frames made out of aluminium may be a little heavier as compared to other bendable eyeglasses material.
Stainless Steel
Being strong, durable and corrosion-resistant, Stainless steel is not only used in making utensils but also for the glass frame material. Although it is very cheap in price, it may be a bit heavier than most durable eyeglasses frames such as Titanium.
Apart from the above-mentioned materials of frames, there is a niche market of frames made out of wood, gold or silver plated, buffalo horn, ivory, bone, frames bejewelled with precious stone, etc. These materials have potentially a handful of buyers across the globe and are highly expensive as compared to plastic or metal frames. Also, these materials are very delicate, require high maintenance and are not easily adjustable.
Where can I buy the most durable eyeglasses frame online?
You can get the most durable eyeglasses frames online made out of metals as well as skin-friendly plastic eyeglasses frames at Specscart which is UK's leading eyewear manufacturer. Specscart has an exclusive collection of eyeglasses frame material at affordable prices that are suitable for your face shape. You just think of any shape, size, material, style or colour of frames and you will get exactly what you desire at Specscart. From material carved to cat eyes to aviators, dual-tone to unusual geometrical shapes, retro hipsters or trendy browline shape, crystal clear glasses to marble effect, you can get all kinds of eyeglasses frames at Specscart. Moreover, the expres glasses dispatch facility enables the fastest turn around time of 24 hours from placing order. The free eye-test facility at Specscart's Walkden and Bury store aims to spread the awareness about the eye-health in the country.
Our Latest Stories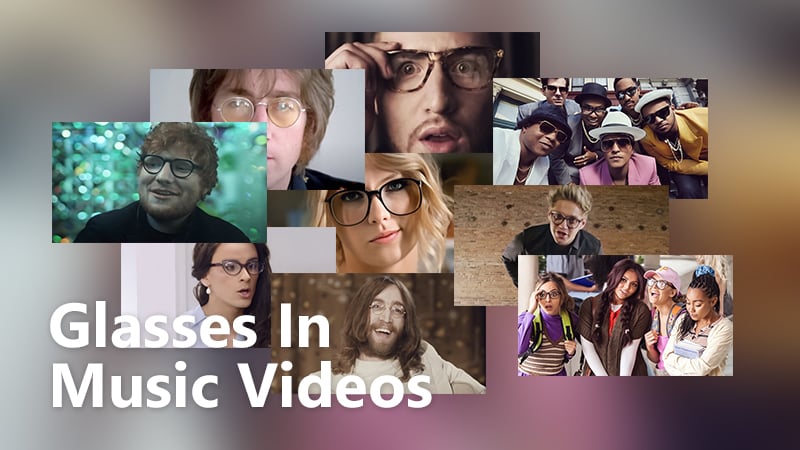 B
Brian
Published on August 4, 2021, 12:01 pm
Glasses in Music Videos Your Favourite Celebs in Nerdy Appeal
Are glasses attractive? Check out the look of favourite celebs in music videos in nerdy black glasses or in stylish glasses for women.
Learn More
Specscart Blog
Want the latest update on designer eyewear, shades or glasses? Our blogs give exceptional insights into the latest eye care measures and eyewear trends, fashion and style hitting the streets of United Kingdoms. From finding an optician or optometry near you to the latest designer glasses or sunglasses for the summer and spring fashion, you'll learn something useful every day. We publish regular informative measures on eye care, the latest design in eyeglasses and sunnies, celebrity specs and fashionable choices you can make in your lifestyle to up your fashion game. Read on to find information about various glasses types, eye condition and fashion trends in a fun and simple way that you would fancy with a cuppa tea.