Frames are often the culprit when it comes to broken spectacles. Sometimes, they are sat upon, pulled around by kids, and become loose, and likewise - the result is that you HAVE to buy a pair of new glasses. But, what do you do when the frames are perfectly fine but the lenses need an upgrade? In such a context, reglazing services come to the rescue.
If your lenses are damaged or broken, need a prescription change, or a feature update, getting the spectacles reglazed is the best option. In this blog, we will talk about the A to Z of reglazing services, and see how you can benefit from them.
What is Reglazing?
Simply put, reglazing is the process of replacing the lenses in a pair of existing spectacles and keeping the frames. The mechanism entails removing the old, damaged, or outdated lenses and affixing new ones into the existing frames. Moreover, it is possible to reglaze prescription sunglasses, non-prescription spectacles, prescription monocles, and more. It is an incredibly beneficial service that helps save time and money while increasing the life expectancy of your favourite frames.
When to Opt for Reglazing Services?
Reglazing services can be a boon for many people. By ensuring that well-functioning frames do not go to waste, lens reglazing benefits a lot of people. But, what are the scenarios under which reglazing can be used? Let us find out.
1.Lens Damage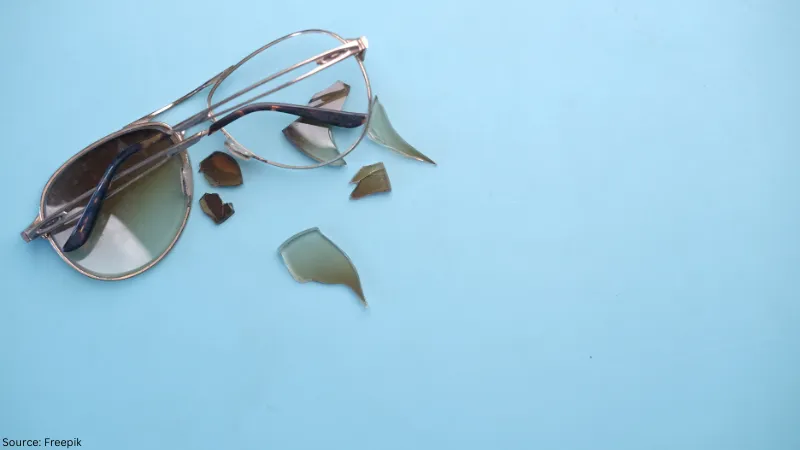 The first scenario wherein reglazing services become beneficial is lens damage. If your lenses are scratched, the result can be distractions, limitations in visual clarity and an ultimate deterioration of eyesight. In such a scenario, you can opt for reglazing glasses if the frames are intact.
2.Prescription Update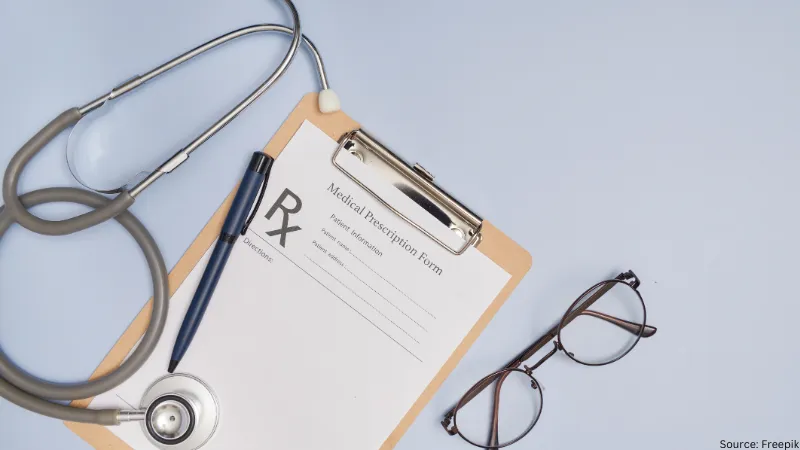 The second reason you should opt for reglazing services is prescription updates. After your eyesight weakens, it continues to deteriorate gradually. At times, the prescription changes can be very minor, but even such minuscule changes might mandate switching your spectacles. In such a situation, rather than buying a new pair of monocles, you can simply choose to get your glasses reglazed. Thus, it is possible to address vision changes without the expensive outlay of new frames.
3.Feature Upgrade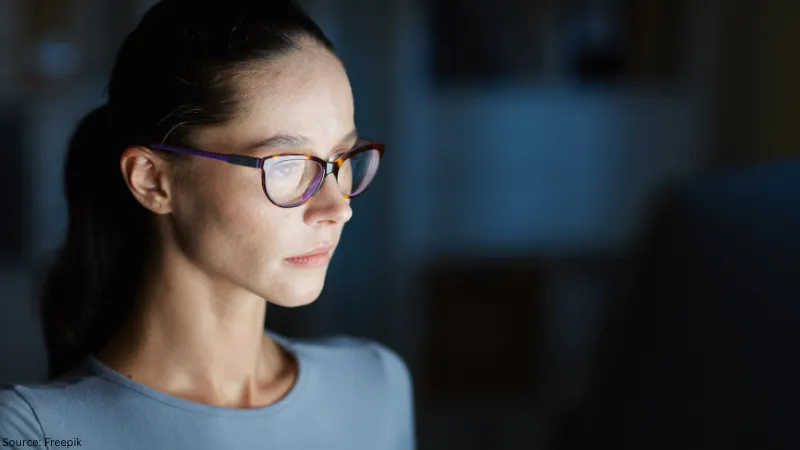 Last but not least, you can also opt for reglazing services for feature updates. During the time of buying glasses, you might have decided to forego an anti-scratch, anti-glare, or anti-blue light coating and now regret the decision. However, choices from the past need not hamper your visual acuity and the performance of your glasses, as you can get the lenses reglazed.
If you have just joined an online class or are dabbling into a new job that requires working on the computer, your screen time is bound to increase. In such a situation, you can simply reglaze your existing spectacle with new lenses and infuse into them a high-quality anti-light coating. Likewise, it is also possible to reglaze sunglasses with prescription lenses, add multi-purpose tints to your erstwhile clear prescription spectacles, and more. And, the best part is that you elevate the utility of your monocles, you do not have to break the bank account.
After a crisp overview of the 'what' and 'when' of reglazing glasses, let us check out its benefits.
Benefits of Reglazing Glasses
1.Better Vision and Comfort
Reglazing glasses can help improve the comfort of your glasses, ensure optical clarity and enhance visual acuity. Once the lenses get scratched, damaged, or smudged, it becomes very difficult to see well. But, reglazing glasses solves the problem easily.
Our reglazing services are performed by the most efficient and experienced lab technicians and opticians so that the revamped pair of glasses you get is perfect and, in fact, better than the original version.
1.You Save Money
In today's day and age, when buying necessities can be difficult for some people, one can only imagine the burden of getting new glasses, especially when the expense is unprecedented. In such a situation, reglazing glasses emerge as a rather affordable and budget-friendly way to repair your erstwhile spectacles by simply changing the damaged lenses.
3.Customisable Advantages
The third benefit of reglazing services is the customisable options. You can reglaze your glasses with a range of high-performing lens performance lenses, such as tints, varifocals, anti-glare coatings, anti-blue light coatings, and more.
At Specscart, we offer reglazing facilities with various customisations, such as 9 multi-purpose tints, anti-glare and scratch-resistant coatings, etc.
4.Environmental Benefits
Reglazing glasses are also beneficial for the environment. The constant disposal of old and damaged spectacles produces a lot of waste, most of which end up in the world's landfills. When you reglaze sunglasses with a prescription or upgrade the lenses of your existing prescription glasses, the amount of waste produced is reduced. This simple measure can be incredibly effective in protecting the environment and lessening your carbon footprint.
Get Your Glasses Reglazed and Preserve the Integrity of Your Favourite Pair
If the frames of your favourite pair of glasses are intact and the lenses are damaged, then simply opt for reglaze services from Specscart. Our glazing services are undertaken by the best technicians. Besides, the customisable options are massive. From infusing tints to incorporating blue light coatings, the possibilities are endless with Specscart's reglaze facilities.