Do you wipe your eyeglasses with your shirt, scarf, handkerchief or tissue paper? Then you are definitely not aware that your eyeglasses are suffering because of this habit. It is quite possible that you are following this process of cleaning your glasses, unaware of the fact that every time you touch them with the wrong things. Though it is very important to keep your glasses clean as well as keep them clean with the right products.
How to Clean Glasses Lens
and Frame
There are many tricks and tips by which you can keep your eyeglasses clean without hurting or scratching. With very common products that are easily available at home and at the market, you can keep your eyeglasses clean.
Check out a few simple processes by which you can easily clean glasses at home without visiting an optical store.
How to Clean Glasses at Home
using a Gentle Liquid Soap
Just plain water is going to do no good business for your glasses. You need to get your glasses wet and pour in a drop of gentle liquid soap on each glass lenses. Properly leather each side of the eyeglasses and rinse thoroughly with cold water. With the help of lint-free towel or cloth wipe the eyeglasses till they dry. This way the eyeglasses will be free from dirt, dust, oil and other residues that are stuck from your hair. This is one of the most cost-effective methods of cleaning glasses when you want to know how to clean glasses without spray.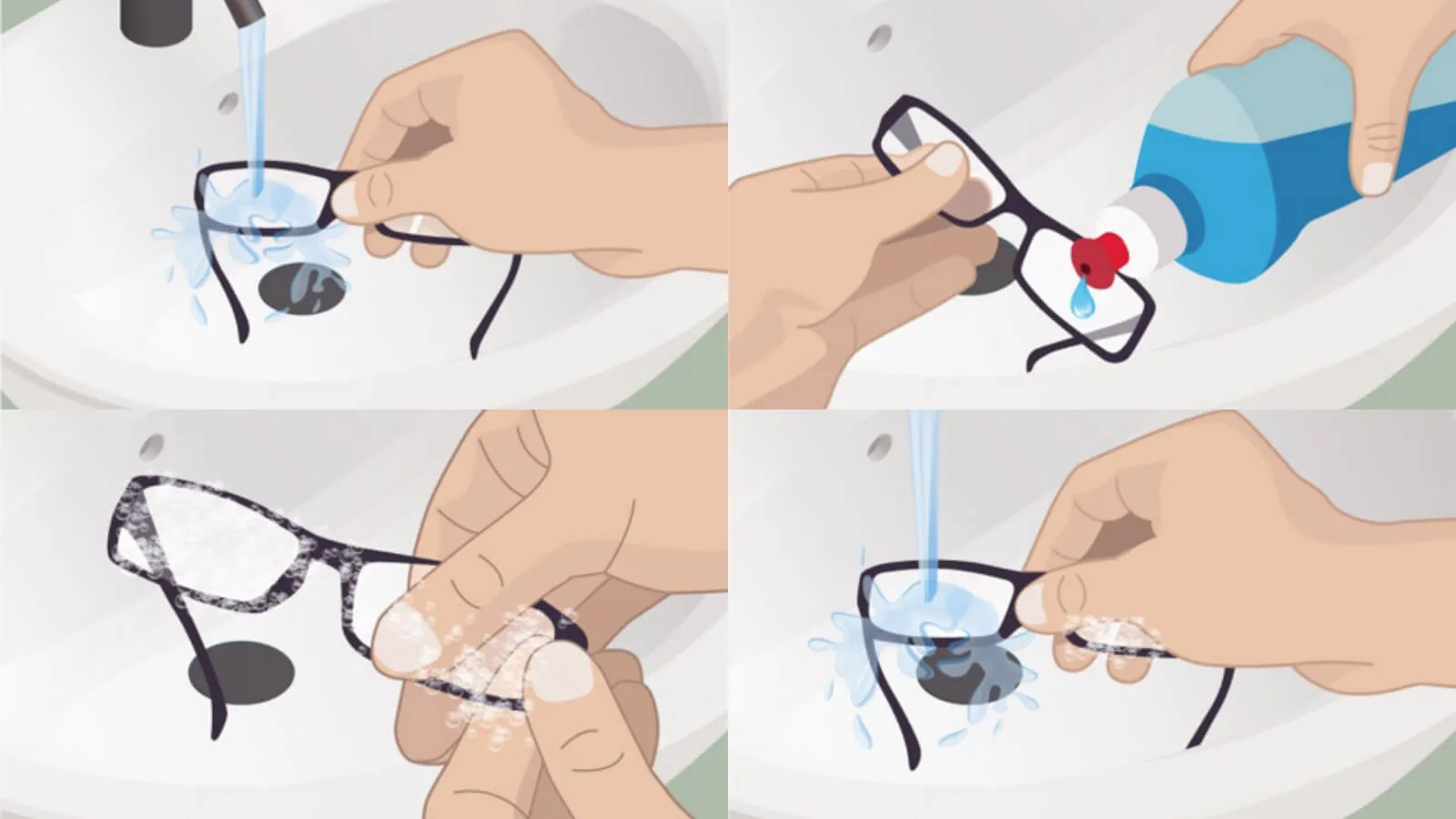 How to Clean Glasses with Vinegar
Using vinegar is another easy method of cleaning the glasses. You need a small bowl filled with warm water. To this add two spoons of white vinegar. Now dip a lint-free cotton cloth in the mixture and wipe the eyeglasses. Thereafter, rinse the glasses with clean cold water and pat dry with a dry cotton cloth. You can even clean the lens, bridges, nose pad, temples and the entire eyeglass frame with this mixture. It will clean away the cloudy, fogginess and white streaks.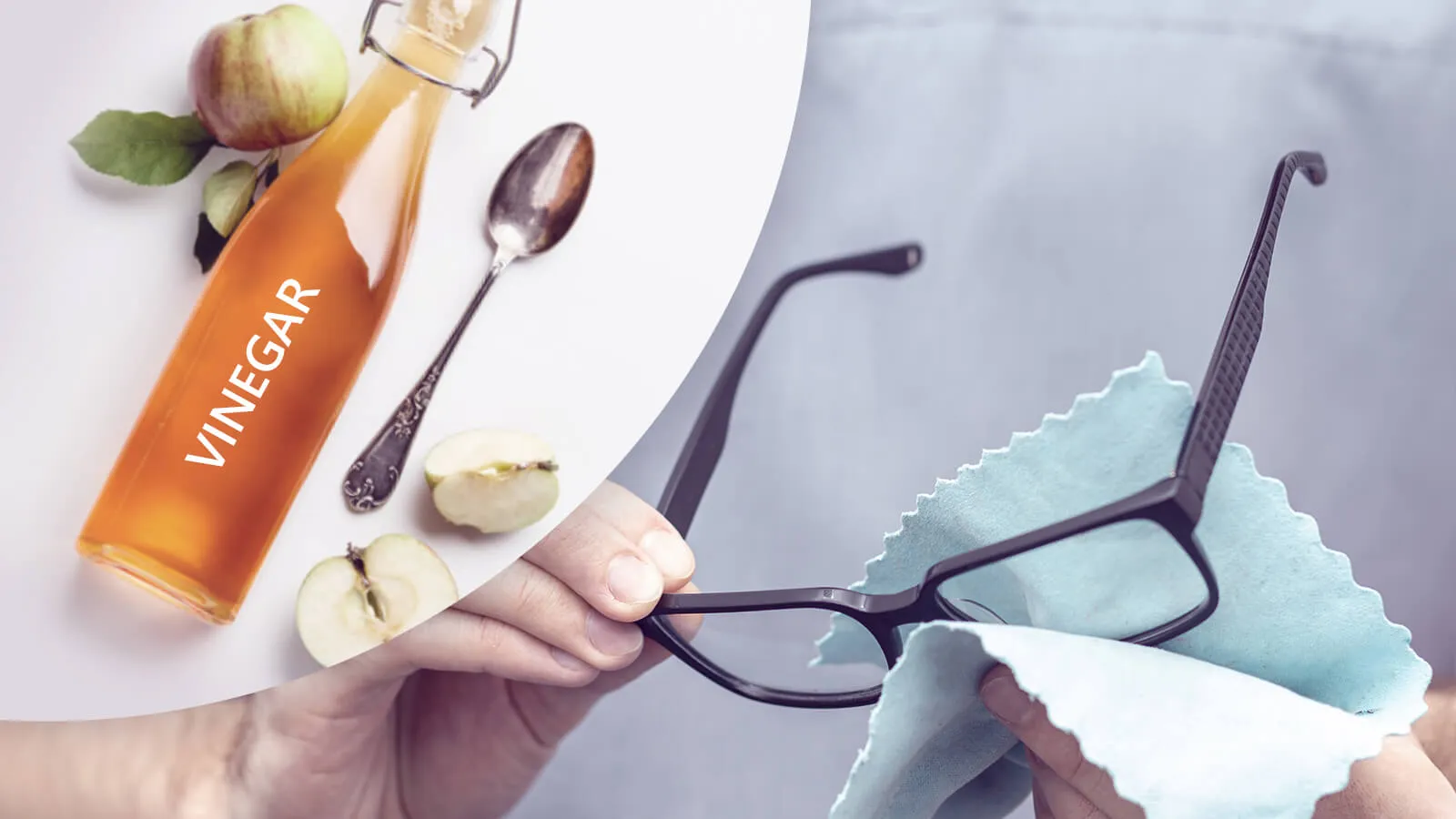 How to Clean Glasses with Rubbing Alcohol
Rubbing alcohol is the best way by which you can clean the glasses without using a spray and the alcohol will not leave any marks either. Take any spray bottle, fill it 3/4th with rubbing alcohol along with a couple of drops of mild dishwashing soap and fill the rest of the bottle with the water. Shake the bottle gently. Viola! Your spray bottle for cleaning eyeglasses is ready. Now, spray the mixture on both sides of the eyeglasses and rub gently with a microfibre cloth without lint.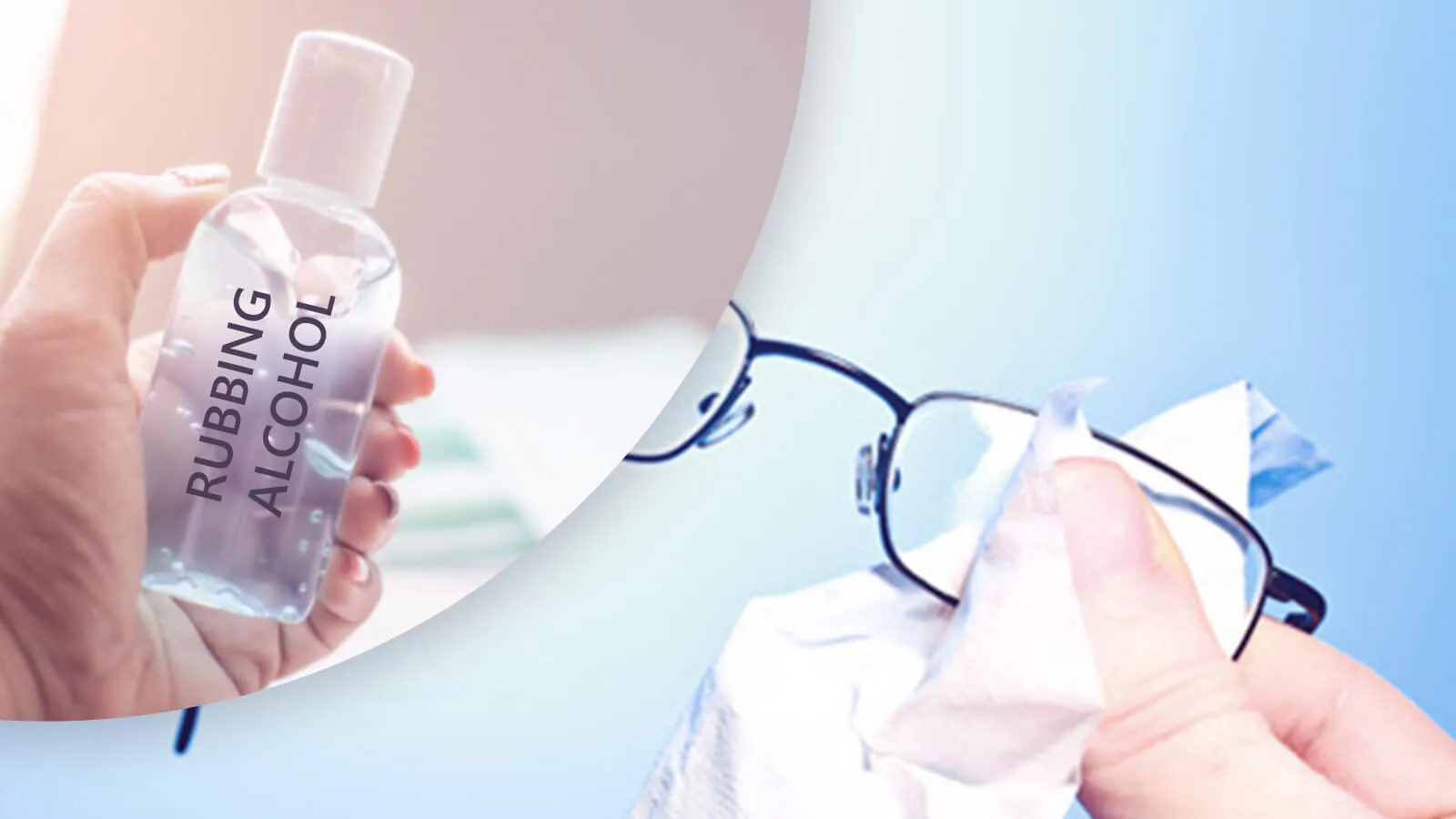 The above methods are the household hacks by which you can clean the eyeglasses without spending a huge chunk of money. However, these cheap hacks can harm the protection coating i.e. anti-glare, anti-UV and anti-blue light-blocking coatings of the eyeglasses. Thus, you need to be cautious as these methods are not 100% effective and safe. There is no guarantee that along with cleaning the glasses, there will be no side effects or harm to the eyeglasses. Beware, that these cheap hacks may sometimes cost you more by damaging the coating of the eyeglasses.

How to clean glasses
without damaging
The best way to clean your eyeglasses without causing any damage to the eyeglasses is by using Specscart's Lensguard solution. Lensguard is a revolutionary product that is prepared after long research by an expert team. With the help of Lensguard's unique formulation and choicest ingredients, you can easily clean the eyeglasses without causing any damage to the eyeglasses and the advanced coating. You can get the finest quality eyewear cleaning solution - Lensguard at Specscart's Walkden store and Bury store at very affordable prices. Do not forget to ask for Lensguard every time you walk into Specscart's store.
---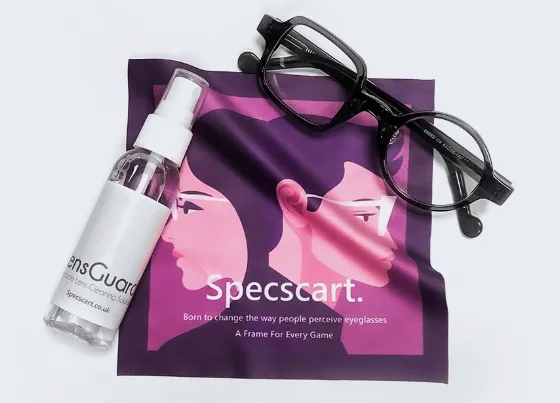 Specscart's Eyewear Cleaning Kit
Let no virus threaten you. Clean your spectacles with an antibacterial eyeglass cleaner that comes with a washable cleaning cloth of the finest quality.
BUY NOW
---
Related Blog: How to remove scratches from glasses.