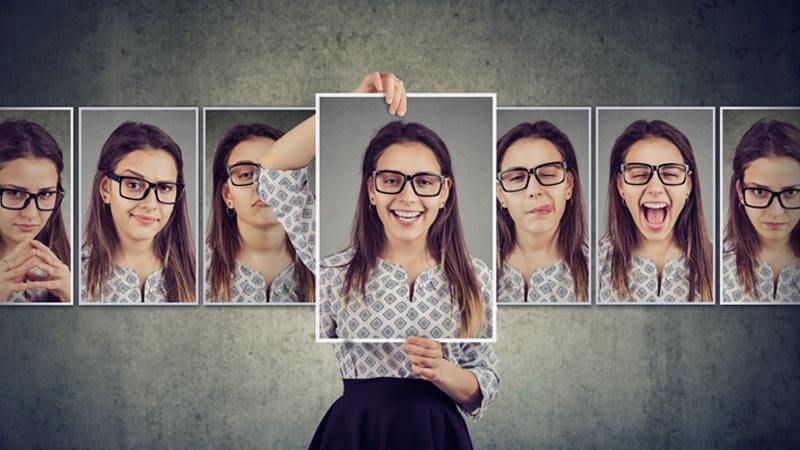 Personality and Glasses How to choose ones best for your look?
What is the first thing people notice about other people? For glasses wearers, it's their glasses. These accessories are apparent and even become part of your personality. If you suddenly start wearing glasses or stop wearing them, you will be treated differently.
Glasses make you appear intelligent, and it's not just a statement. But an actual fact. Around the time when glasses were first developed, the monocles, pince-nez or handheld glasses were a symbol of status. Over the years, it became glasses for intellects. If you are wearing glasses, you might be intelligent and spend most of your time reading books. Hence, you have weak eyes. The downside of this is that you will be perceived as weak strength-wise. This perception has stayed till now.
Well, atleast when I was a kid and got my first glasses, I was asked (told), "you must be reading all the time". In my case, I did like to read a lot. Reading some fantasy book was better than shedding sweat in the sun. Also, glasses would make running around a bit challenging. Eyeglasses are expensive, after all (They can break and break your bank.).
Nowadays, so many are glasses wearers, the first thought would be about the time they spend on their digital devices. That must be affecting their eyes. So, the verdict about being intelligent is not likely these days. A teenager with thick glasses frames would be perceived as an internet addict, not a bookworm
What does your glasses say about your personality?
Glasses might make you appear more brainy than brawny, but there are many more stories that your glasses tell.
So Rude…
One time, my friend confessed that she thought of me as someone rude. I am anything but that. It was because I would pass by friends and acquaintances alike without greeting them. I never knew I did that. It was because I didn't see them in the first place. Only glasses wearers know how much tunnel vision we suffer from.
A person with perfect vision can spot their friends or even never seen distant cousins in the crowd. But for us, that is quite challenging. And hence, glasses might make you appear rude
Hardworking
Glasses also make you appear hardworking. If you wear your glasses to work, then your colleagues might see you positively. You appear hardworking even when you zoom off the office just as the clock struck 5. Your average time spent in the office doesn't tell how hardworking or productive you are. It's just that your glasses make you appear so.
Innocent
According to research, glasses wearers are less likely to be convicted for a felony charge. If you are a glasses wearer, you are probably weak, gentle and innocent. Other factors invoke empathy from the jury, but glasses, as prominent on your face, affect the perception.
On the contrary, for white-collar crimes, glasses wearers are more likely to be sentenced. They appear intelligent and hence capable of doing the deed.
What Glasses suit your personality?
So you are perceived as intelligent and given all the responsibilities to handle. It is a good thing to be thought of as reliable. But you are not just competent or dependable.
You are more than that. And your glasses often hide that. You cannot show your fun and charming personality with your black office spectacles. They are suitable to wear in the office but not while trying to put wheels on your relationship. It won't move ahead. There's a mismatch. You are not what you appear. Maybe getting rid of glasses would do. Or better glasses would make things different for you.
Creative
You are fun-loving, open to changes. You like trying new things. Even when it's pineapple toppings on a pizza. Wait, hold on. Pizza toppings can start a whole debate. The point is you can try those bizarre options and give valuable inputs to the said debate. And for your glasses, you have tried plenty of frames from Audrey Hepburn iconic glasses look to more trendy John Lennon glasses. You have tried them all.
What about showing your creative genes? None yet.
To show how creative you are, you can try geometric glasses frames. These glasses, unlike regular glasses, do not make you appear nerdy. They make you attractive. And obviously quite eye-catchy.
Down to the Details
You are keen on small details. You can find out tiny differences and what impact they have. You excel in your work with your keen sense. And to show it, you can get glasses. Glasses already make you appear intelligent and reliable. Adding little details will make you glow.
Good news for you, we have an entire collection to meet your needs. Check out the down to details collection and choose glasses that best meet your needs.
Party Lover
Love parties? You are an extrovert. You like hanging out with friends, love those little gossip sessions, and being the centre of attention. Your glasses make you noticeable but not much of a party lover. To show off your people-friendly appeal, you need glasses that says so.
Get vibrant coloured glasses that make your appearance glow up. You can try out tortoiseshell glasses. They make you appear fun and charming. Or you can pop on those camouflage glasses, which does the opposite of camouflage.
Everyone's Buddy
You are everyone's friend. You are kind and gentle. People often come to you to seek a solution or just to find comfort in your words. For your empathetic self, you need better glasses that make you appear more friendly.
The wrong style of glasses can chase people away. You know the stern-looking black glasses. These trademark nerdy glasses are only good in the office and not for your everyday life.
You can pair around glasses frames to appear friendly. Round glasses make you appear softer and well-balanced if you have a squarish face. Rimless glasses also give off more of an approachable vibe. The shiny lenses make you people-friendly and less of a severe and hardworking bloke.
Drama Queen
You tend to overreact. Being overly sensitive, overly stressed to even earn a drama queen tag is less desirable. But that's your personality. You are flawed and get emotional too often.
It's humane. Nobody is perfect. So what if you shed more tears than others. You can hide your tear-stained eyes behind the perfect facade of glasses.
Also, glasses can make you appear calmer. You are intelligent and charming, just a bit dramatic. So why not go for more dramatic frames. You know, regular glasses like black, brown and jewel-toned are boring. You are anything but boring. Get some funky colours or eccentric frames. Grab trendy, stylish ones or delicate looking see-through ones.
Get frames that best defines your personality and not the ones that define you. Appear as how you are personality-wise. Look charming, fun, kind or intelligent just the way you want.
Our Latest Stories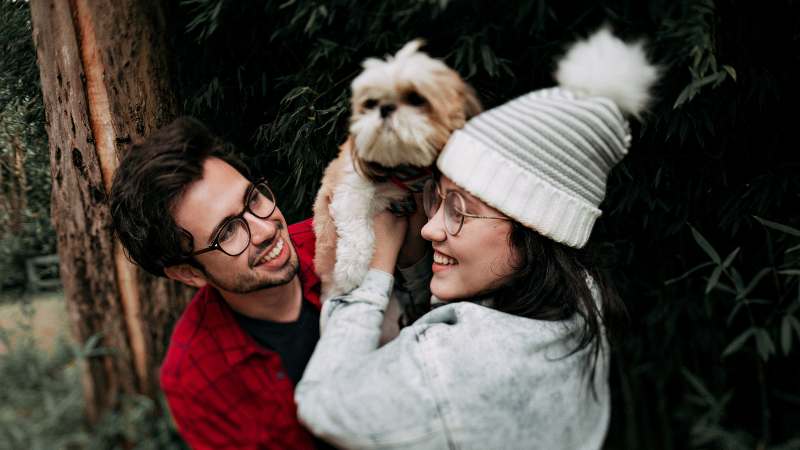 24Hr Dispatch Via Specscart Rocket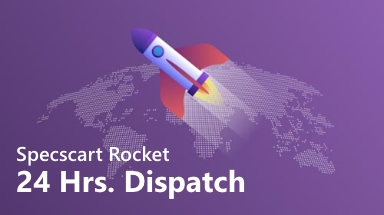 Surprisingly fast delivery for every last minute occasion. Glasses at your doorstep With a hell-for-leather chase!
Buy Now
Read More
---
Hello,
fellow reader!
An exciting offer is on the way to your inbox!
You like to read stuff, and we love that about you.
Enter your email-ID below and we will send you an exclusive offer!