The "bike rental services" and "cycle to work scheme" have made cycling one of the most common modes of transportation among those commuting to work on a daily basis due to this demand for cycling glasses has increased among the riders. One needs to be very careful while buying cycling glasses and should get the best cycling glasses with the exclusive features.
Whether you are on the saddle often or you are all about taking a gentle ride through the countryside during weekends, you need safety gear.
While most people use a helmet and knee braces, they don't care to use cycling glasses. But, if you've ever ridden on a country lane, you would know how much insects like to fly into your mouth or eyes.
Moreover, dust and debris can also fly into your eyes impeding your vision which could lead to a road accident. Not only that, one who wears prescription glasses should be more careful and wear sports glasses with prescription lenses for a clear view.Thus, cycling sunglasses or best bicycle glasses are important to use to have fun taking a tour on your bicycle.
If you think that these glasses are only good at keeping the sunlight away from your eyes, you probably don't know about their many benefit
What are Cycling Glasses?
Just like you need a cool pair of sunglasses for your outdoor fun activities in summers, you need cycling glasses when taking the bicycle down the road. The main purpose of these glasses is to protect your eyes from UV rays and road debris. They are helpful in defending your eyes against any bug or piece of dirt and keep water out of your eyes on a rainy day.
Although these glasses block UV400, the lenses are not always tinted. You can get clear cycling glasses that are just as efficient at absorbing UV light as sunglasses. Some lenses are also photochromic that develop a tint when UV rays hit the lens surface. This allows your glasses to have a range of light filtration abilities in a single lens. We provide our customers with the best cycling glasses so that they can protect their eyes and enjoy their favourite sport hassle free.
And then there are polarised lenses as well that only allow vertical light to penetrate through the lenses. They reduce light intensity and glare so you can see the oncoming vehicles clearly.
If your eyesight is weak and you wear prescription glasses, there's no reason why you can't use these glasses. You can add your prescription to the lenses of your cycling glasses to correct your vision and avoid harmful lights at the same time.
How To Choose Glasses Frames?
Different cycling glasses frames offer different benefits. But, you must always make sure that your cycling glasses fit. If you are a cyclist or pedal for long distances, comfort should be your first priority when buying sports glasses.
Frames that can't be adjusted with your helmet should be avoided. Moreover, the frame shouldn't be of metal as it will heat up during summers and may even cause skin redness or burn. Plastic frames aren't a smart option as they are even more susceptible to heat damage. You can check out the best bicycle glasses from our collection and ride your bike freely.
Clear cycling glasses made from TR90 material are the best for your sporty adventures. It is kind of a thermoplastic material containing remarkable features when it comes to sports eyewear performance. It is light, chemical resistant, flexible, absorbs low moisture and has a high distortion temperature.
Its exceptional features make it perfect for sports glasses frames. Most cycling sunglasses and glasses manufacturers are using this material just for its superior benefits.
5 Benefits of Cycling Glasses
Whether you ride on the weekends or you are a pro cyclist, using cycling glasses can have significant benefits. Just like you use safety guards such as a helmet, you also need to protect your eyes while cycling. These cycling goggles will improve your visual performance and make you look pretty stylish on the bike. Here are the top benefits of using cycling glasses.
1. Better Vision
Cycling glasses give you the best visual clarity in bright sunlight and prevent road hazards. You get enhanced vision along with UV protection. Polarised lenses reduce light reflections and don't let glare impair your field of vision.
2. Keep out dirt and debris
Riding bikes on dusty roads or hilly areas, your eyes need protection from first and debris as well. Foreign objects could cause disturbance in your eyes. The wide lenses of cycling glasses reduce this possibility.
3. Most stylish safety gear
Besides protecting your eyes, cycling glasses make your rides a lot more stylish. Specscart's cycling sports glasses lend an edge to your athletic look without skimping on the visual performance.
4. Safety even when the sun is not shining
Even when the sun is not loud and bright, clear cycling glasses cut down UV light and prevent the keep the air from running your eyes dry. And when it rains, these glasses won't let the water drip onto your eyes.
5. Wider view field
As cycling glasses wrap around your face, they enhance your central as well as peripheral vision. You can look behind you by simply shifting your focus instead of turning your head.
What should you look for when choosing cycling goggles?
While style is a personal thing and different people fall for different frame designs, the features, fit and lenses of cycling sunglasses and glasses are what determine their performance.
Comfort & fit
When shopping for these cycling glasses, make sure you try them on with the helmet on. Make sure that the helmet straps don't interfere with your frame temples.
Closed-frame glasses or the ones with wide lenses are the best to enhance your central as well as peripheral vision. With their wide field of vision, you won't have to turn your head much to look over your shoulder and check traffic.
If your clear cycling glasses don't have a wraparound frame, then you must look for silicone grippers on the temple arms that help to hold your glasses in place. When you are riding on an uneven surface or rough terrain, grippers would keep your glasses from bouncing off your face.
Technical Features
Once you are done with the fit and style, pay attention to the specific features these clear cycling glasses have to offer.
The most important thing in any sports eyewear is nose pads. They ensure that the entire weight of your glasses is distributed across the frame. Thus, your eyes won't feel tired even when you wear these glasses for a long time. Some cycling glasses have brow guards to keep sweat out of your eyes.
Lenses
Another big thing is the performance of the lenses. Buy only the ones that are able to filter out 100% UV rays and reduce eye strain.
Choose the lenses based on your lifestyle. Cycling glasses lenses don't have to be tinted. Clear cycling glasses are also able to block UV 400 and improve contrast.
Lenses should be chosen according to weather as well. Where dark tints help in bright environments, they can reduce visibility on an overcast day. Cycling glasses are also available in interchangeable lenses so you can choose the right lens type based on the weather.
Experts Pick of Top Cycling Specs
Specsart's cycling glasses do more than just blocking UV. They are specifically designed to improve aspects of your vision for a better riding experience. The lenses are loaded with protective coatings to take care of all your vision needs. Here's a round-up of Specscart's best budget cycling glasses.
Curran 2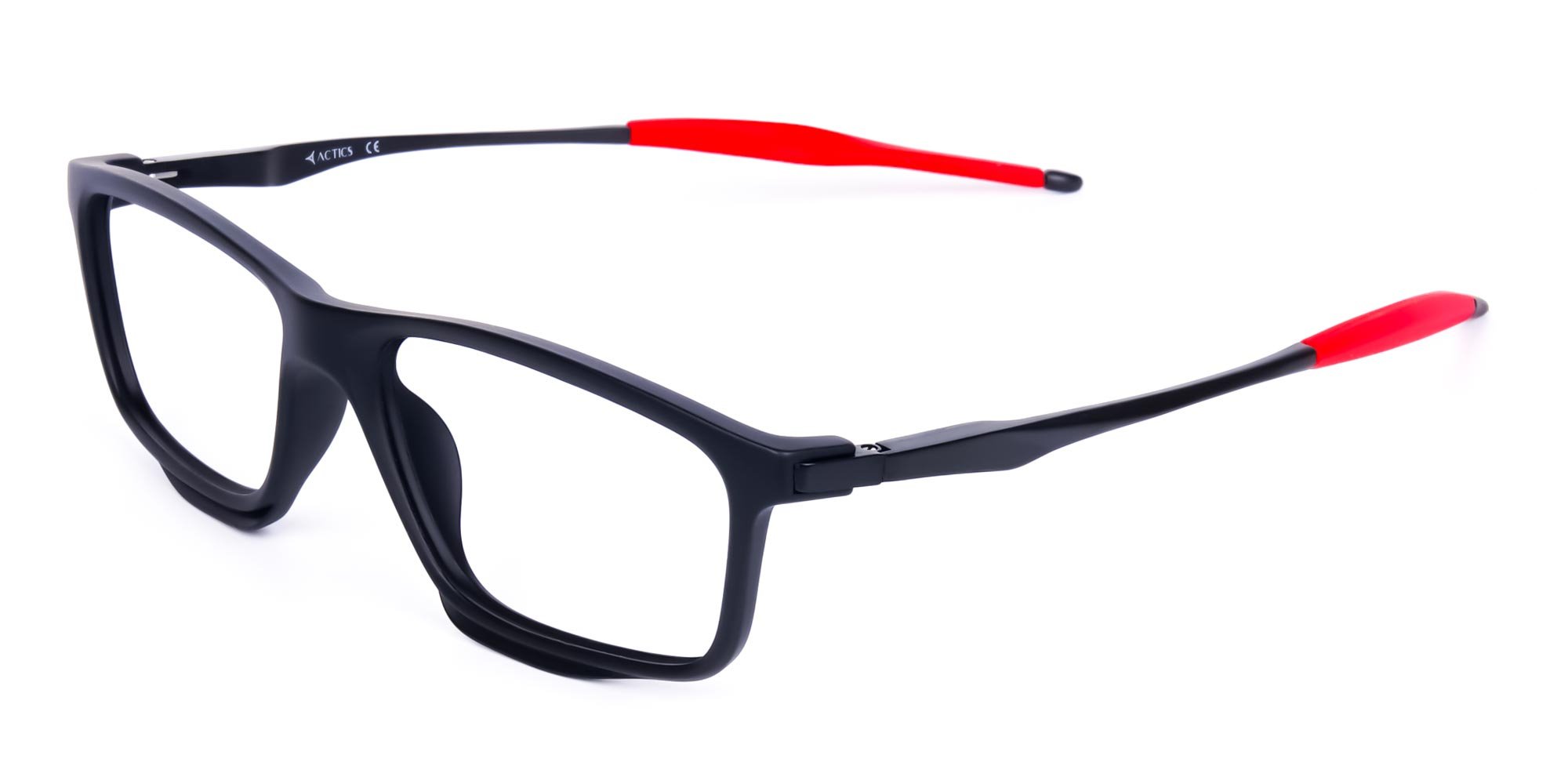 These dark brown rectangular glasses look the business. Coming with state of the art technology, these glasses have high-performance lenses which are unique to all of Specscart's sports glasses.
Offering unrivalled vision clarity, the lenses are built to last and won't fog up no matter the weather condition. Thanks to their secure and stable fit, these glasses won't fall off your face. The frame is super lightweight and the nose pads add to the comfortability.
Flintoff 6-S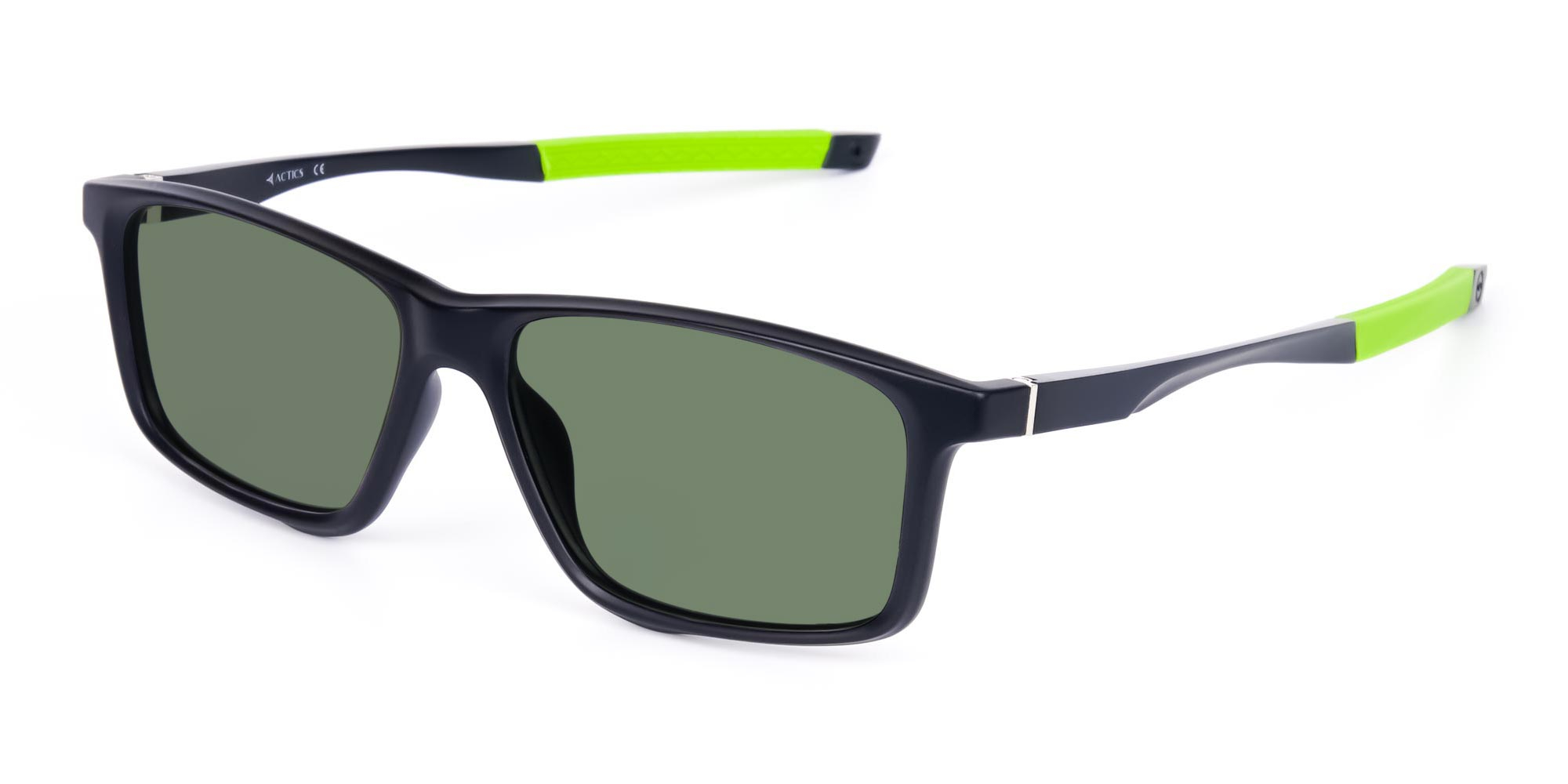 These cycling sunglasses are made for unparalleled clarity and depth perception. Crafted from TR90 frame material, these glasses have a strong grip and are less vulnerable to damage. The self-adjusting nose pads will mould to the shape of your nose to give a customized fit.
The curved paddle arms will give a nice grip while allowing a little airflow so the lenses don't fog up. The killer combination of lightweight, clarity and non-slip design makes these glasses a must-have for professional cyclists.
Rashford 7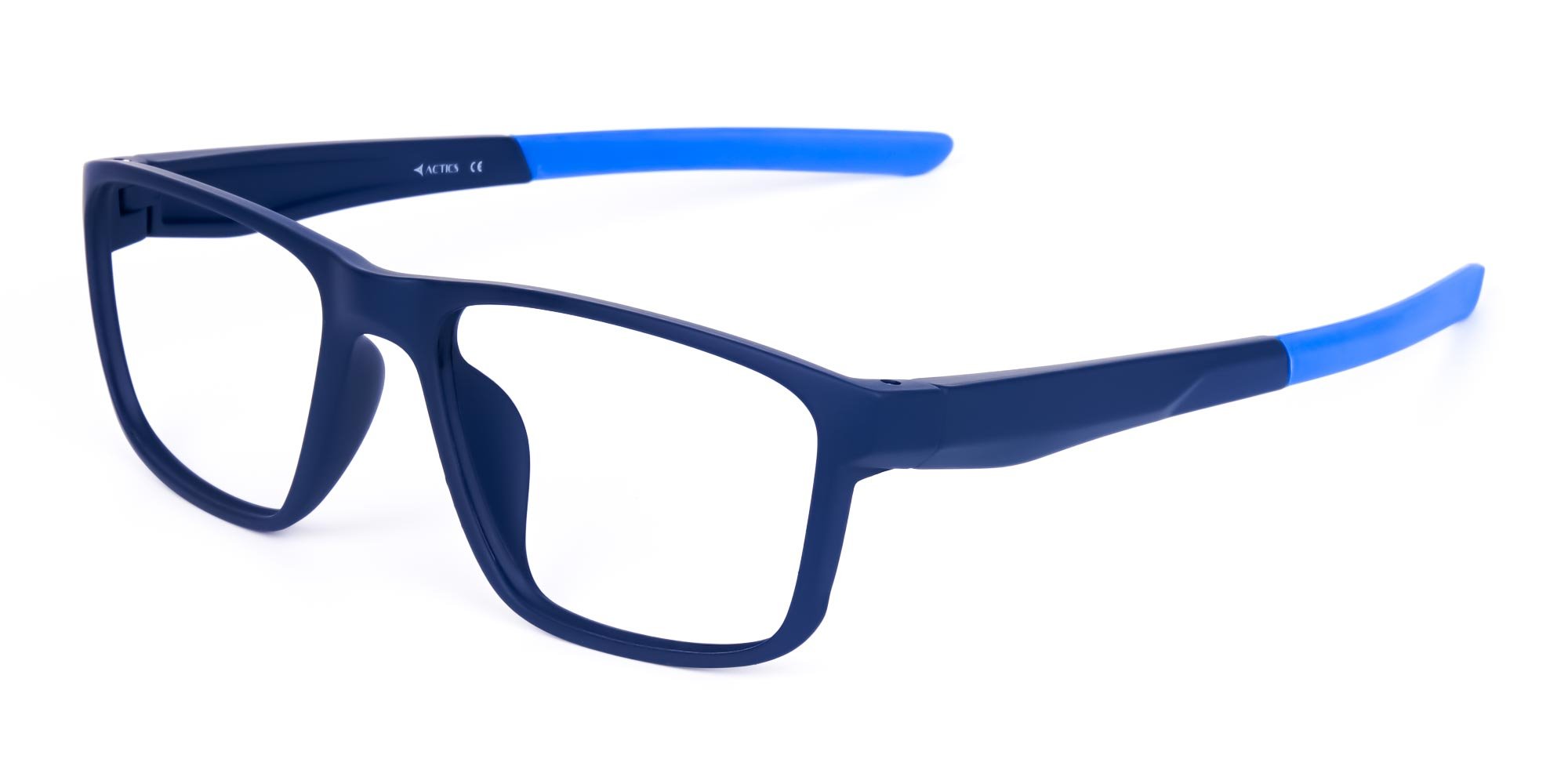 These cycling glasses will provide the best level of UV light filtration and make your vision as clear as a day. The curved temple arms are comfortable to wear with a helmet and won't lead to headaches.
Since these glasses don't have that sporty aesthetic, you can wear them in any other setting as well. These are available with free shipping and easy returns and aren't as expensive as other brands in the market.
Cook 5-S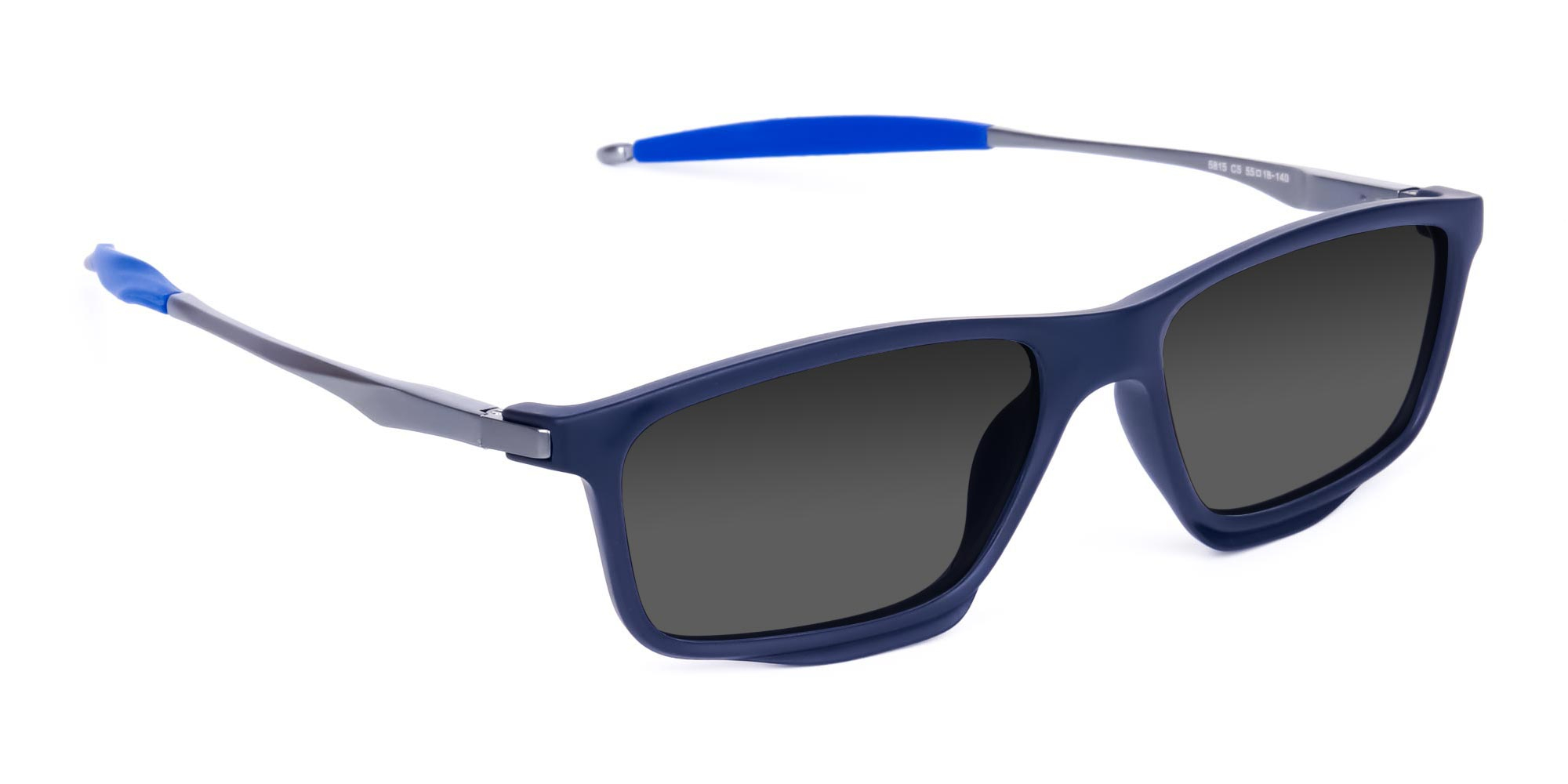 Debunking the "bigger is better" myth, Cook has a sleek body that works well in every sport. The graduated grey tint will help you cut on glare and see the road ahead in better detail. These sports glasses are suitable for both cloudy and sunny days.
Cook is a modern interpretation of the quintessential 80s inspired rectangular frames. The lenses are big enough to give full coverage to your eyes and keep dirt or debris out of your way. You can wear these lightweight glasses for long hours without feeling eye strain.
Peterson 1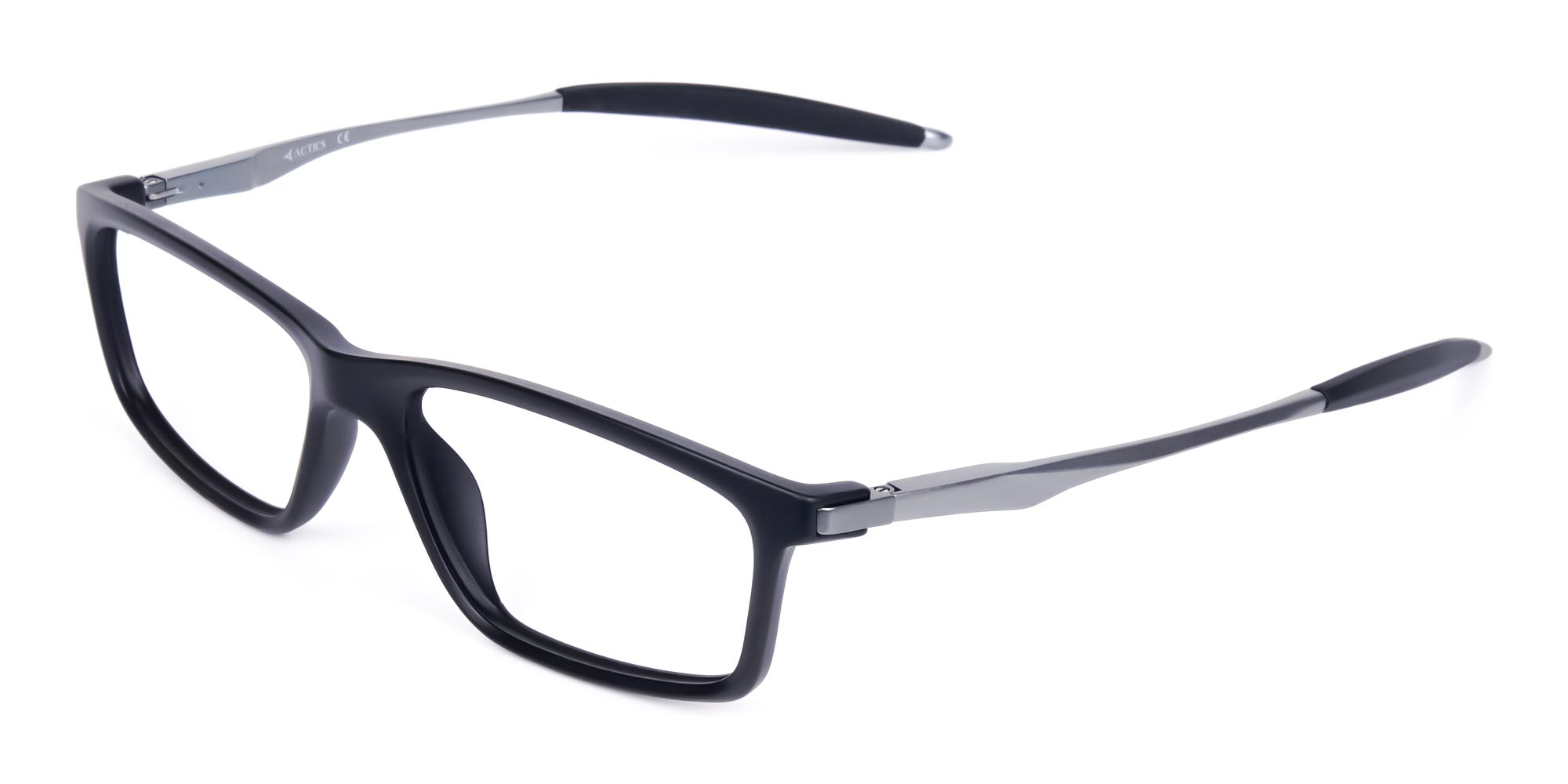 No matter the kind of grip wraparound glasses provide, the curved paddle arms are always more comfortable as there is no strap putting pressure on the back of your head.
While these clear cycling glasses may not be as stylish as Rashford or Curran, these glasses would be a perfect mate for your workout sessions or while playing football with your friends on weekends.
Prescription Cycling Glasses
If you are a user of prescription glasses, you need to have the same optical strength on your cycling glasses too. Many eyewear brands offer prescription cycling glasses to those who need vision correction.
While it's important that you avoid harsh lights and glare while cycling, you also need good vision to ensure that you and those around you are safe on the road. If you don't pass the standard vision test, you won't be allowed to drive on UK roads. You will need prescription cycling sunglasses or glasses to be able to drive in the UK.
Prescription cycling glasses may cost you a little more than normal cycling glasses but the vision benefits would be worth it.
Cycling glasses come in different frame styles and sizes. Choose the one that's most suitable for your vision and fits your face. Pay attention to everything from the lens type to frame material when buying cycling glasses.