Being one of the most loved football managers in the world, the Liverpool boss is known for making headlines.
If it wasn't for Klopp's genius and leadership skills, we would all still be yawning during Liverpool matches (MUFC fan here). He is insanely talented, has all the right tricks up his sleeve and is insanely charismatic.
Speaking of charisma, how could I forget to mention Jurgen Klopp glasses. But, did y'all notice that he wasn't wearing his signature glasses in the match against Norwich City? Klopp in the dugout looked different without his trademark glasses.
So, what's the deal here? Are we not going to see Jurgen Klopp glasses in the future? I am as shocked (and probably upset) as you guys.
Where did Jurgen Klopp glasses go?
So what's the secret behind Klopp's no-glasses look? People think that Klopp has had eye surgery. But when a German tabloid asked the boss about the same, he replied, "It's actually totally private, but I can explain it to you sometime".
He opened up on the big decision saying that he has undergone a 'minor treatment' to correct his poor eyesight. But fans might still get to see Jurgen Klopp glasses in the dugout.
Ever since Klopp burst into the scene, we all became quite accustomed to seeing him in his baseball cap and hipster glasses. But I guess now we just have to make peace with the idea that the glasses are gone. But they ain't gone forever!
Talking to Bild, he added that he didn't undergo any lasering procedure or anything but got a minor treatment done on his eyes and he's able to see very well at the moment. However, even he admits his face looks 'weird' without glasses and said he'll wear glasses again.
So I guess Jurgen Klopp glasses will be making a comeback anytime soon. That's what happens when you wear glasses. They become a part of your identity and why wouldn't they given the fact that glasses are the most prominent facial accessory.
Specs add to your charisma and make you stand out. They are the first thing that people notice when talking to you. So it's natural that you'll look a lot different when you take your glasses off.
How are the fans taking this news?
Many Liverpool fans were left disappointed when they learned that their beloved managed won't be sporting his iconic signature glasses again.
But then there are fans who think that Jurgen's no-glasses look has something to do with Liverpool's two victories in a row. If that's so, I say bring the glasses back. No I'm just kidding, I trust my team.
Whether happy or sad, fans admit that Klopp's altered look will take some getting used to.
Do you like Jurgen Klopp glasses?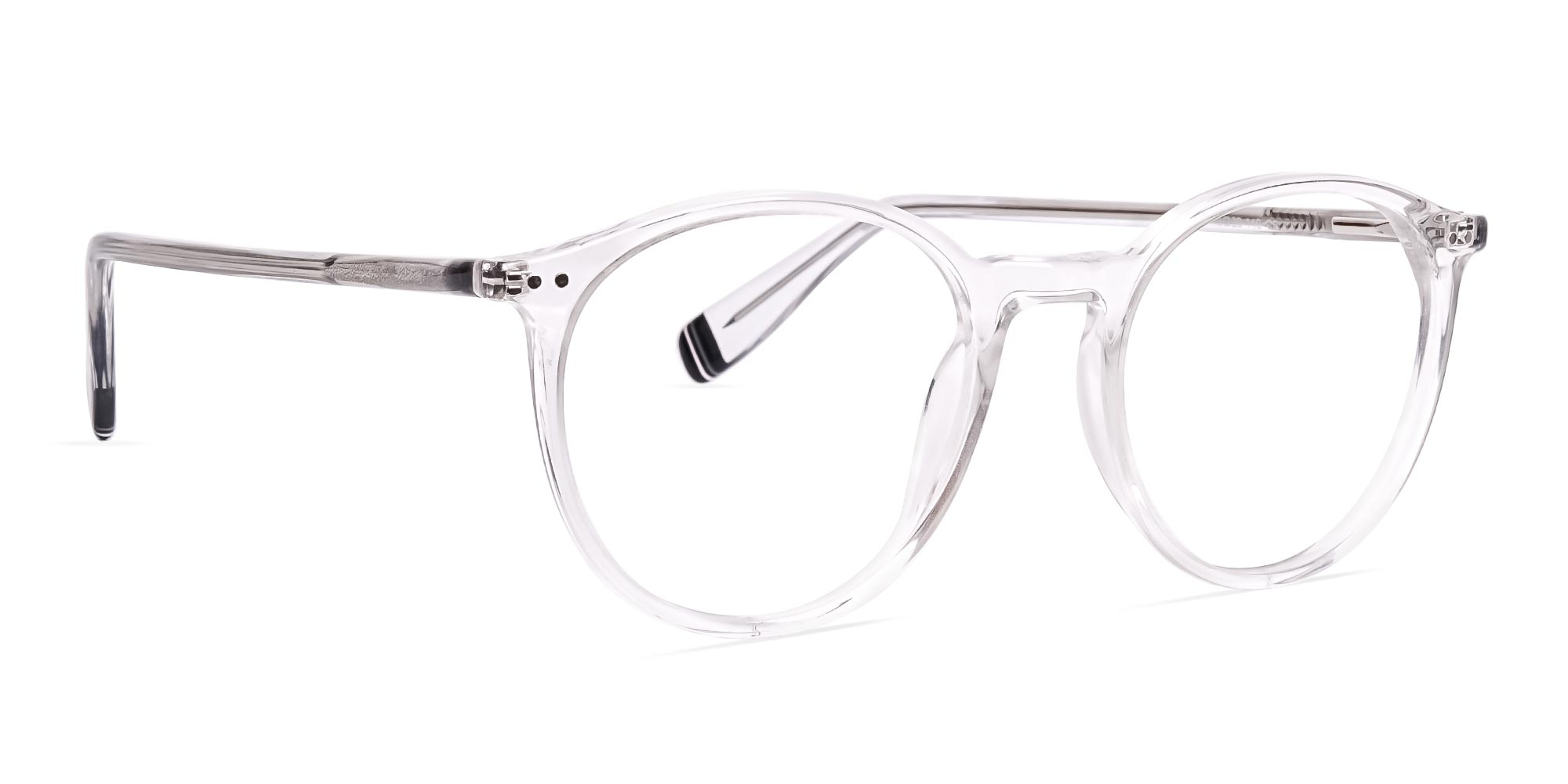 If Klopp inspires you as he does to his team, you can recreate his iconic look with our glasses. From funky transparent frames to professional half-rim glasses, we have a wide range of glasses that your idol has sported on the field.
Find the best glasses frame for men's face shape with us and emulate the Liverpool manager's signature style. Available in different colours, you can either get the exact twins of Jurgen Klopp's glasses or add a little twist to them. Purchase these frames from us and get next-day delivery on glasses.
I hope Klopp starts wearing glasses again and give us many more styles in the future. But as of now, he made it very clear that he's doing good without any additional; sight correction.
What do you think of Jurgen Klopp's new look?
Do you want Jurgen Klopp's glasses back in the scene cuz I do? Even when he used to wear glasses and a baseball cap, we would know that it's Jurgen Klopp. But without his signature specs, it seems like he is missing something.
But even without glasses, his team selection is spot on and Liverpool has performed well this season so far.