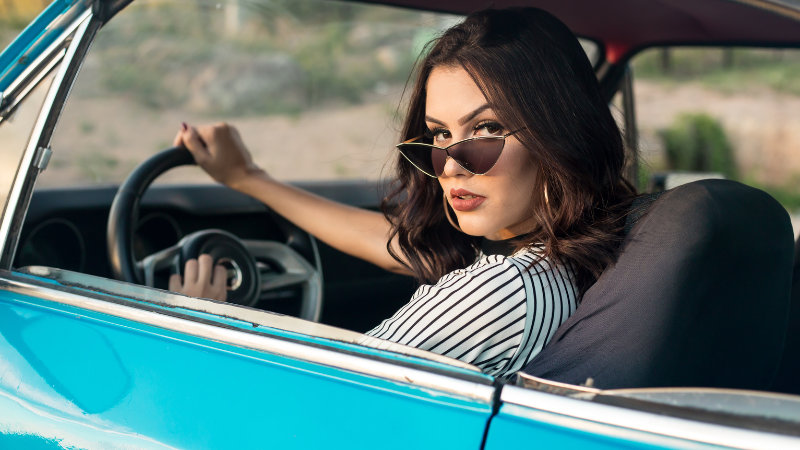 Should you Get Polarised Sunglasses for a Comfortable Driving Experience?
In our last blog we talked about night time glasses and if they are really necessary. Today, you'll read about sunglasses for driving into the sun. Your sunglasses are capable of effectively stopping UV rays, but are they specialised in blocking glare?
Well, it is a very sensitive topic and one must take precautions and know the pros and cons of how a pair of sunglasses affect the driving process.
Do You Need Special Glasses For Driving?
The answer is yes, a person needs a special type of sunglasses while driving. The reason behind getting the perfect pair of sunglasses is to stop the glare from entering our eyes and causing disturbances while driving.
When you are driving, the peripheral vision should be clear and protected from the sun. Oversized frames made for different celebrities are not good for driving, while frames with large lenses and thin arms like aviators are perfect for a clear peripheral vision and also protection from the sun.
What is Glare? How Does This Affect Driving Day And Night?
Glare is the light that interferes in our vision, causing difficulty in visualising and sometimes making our eyes watery. These symptoms can show up anytime in a day. Halos mostly appear during the night, when the area is mostly dim or dark, like driving at night. Thus we should use the best sunglasses for driving day and night for a clear vision.
Day Time
During the day, the disability of the glare is more serious. The sunlight often physically inhibits how one sees, and often describes being dazzled. For example- Driving in the low-level winter sun can seriously diminish the ability to see the road ahead.
Low-level sun, wet roads or nearby reflections from other cars or water puts the eyes under tremendous strain, whilst behind the wheels of a car. Too many long drives can cause visual fatigue and leaves with a frazzled feeling.
One should use sunglasses for driving into the sun. For that polarised sunglasses are the best which have a special coating that blocks the horizontal layer of the glare and helps to see more clearly. Make sure to use the best-polarised sunglasses for driving during the day. Use yellow-tinted lenses during the day to get the maximum benefits of polarised sunglasses.
Night
The nighttime has something different to tell about glare. The main source of the glare is the headlights of the oncoming vehicles. To assess the effects of glare from vehicles' headlights for seeing moving targets, experiments were done on a dim light road.
We all are aware that in the UK, wearing sunglasses is banned because of the disturbances that are caused by the different tinted sunglasses. Hence only a certain percentage of tints are allowed in the sunglasses, approximately 85%, and preferably polarised ones.
Polarised sunglasses are the best online sunglasses for driving day and night. It is to ensure that yellow-tinted sunglasses should not be worn during the nighttime. The lenses should be dark enough to reduce the glare, not much dark which affects the driver's vision. Thus sunglasses for night driving are very necessary.
Why Are Polarised Sunglasses The Best While Driving?
Polarised sunglasses are the best because they reduce the light glare reflected from flat, horizontal surfaces like roads and also help to improve contrast perception and offer UV protection. As it blocks the horizontal glare to pass through the eyes, it allows the vertical light to pass through the eyes and makes the vision clear. This happens due to a special filter that the polarised lenses have in their glasses to reduce the glare. Hence, we should use the best-polarised sunglasses for driving for a clear and safe drive.
Here are some sunglasses suggestions that might help you while driving. These sunglasses can be converted to polarised sunglasses/lenses so that you can have a safe drive and fashion constant. And people who wear prescription sunglasses can wear prescription polarised sunglasses for a better view.
Aviators: Aviators are one of the best in the case of polarised sunglasses. One of the reasons behind this is that it has a balanced structure which includes large lenses, and thin arms. When these glasses were made, they were specially made for the pilots and the navy for a clear distant vision, blocking the glare. And now these glasses have been transformed into polarised lenses so that it becomes more comfortable during driving.
Round Sunglasses: Since oversized sunglasses have been trending for quite some time, round oversized sunglasses are one of the coolest sunglasses pairs ever. These glasses are large and with balanced size temples, and also have different tints. They are also available in polarised form as that helps a person while driving. Round sunglasses are also available in other tints and various twists and turns for a fashionable look.

Wayfarers: Wayfarers are one of the oldest forms of sunglasses that rightly fit in the polarised family. There are varieties of wayfarers that can be styled and worn as polarised and non-polarised glasses. They are worn unisexually and have a very attractive and out-of-the-box appeal that impresses everyone. As they are larger in size, they perfectly block the glare and provide 100% protection.
Geometric Sunglasses: Last but not least, geometric sunglasses in different shapes and sizes also help to protect the eyes from glare and act as a fashion accessory. They are also available as polarised sunglasses.
Hence from the above blog it can be concluded that we should always be careful while driving and choose the best sunglasses while driving so that we can view the picture better and safely.
FAQS
What sunglasses are best for driving?
Polarised sunglasses are the best sunglasses for driving. Having a grey, brown, or amber tint in the sunglasses helps a person to view better and enjoy driving. They reduce the brightness and do not distort the colour.
What colour sunglasses are the best for driving?
The best sunglasses colour that are best for driving are grey, amber, and copper or brown tint. The tints help to reduce the glare and maintain the colour. These polarised sunglasses with the right tint help to see the traffic lights, which are very important while driving.
Are polarised sunglasses best for driving?
Yes, polarised sunglasses are the best for driving. It helps a person in a clear view and also reduces the glare from entering our eyes, keeping the eyes safe.
Our Latest Stories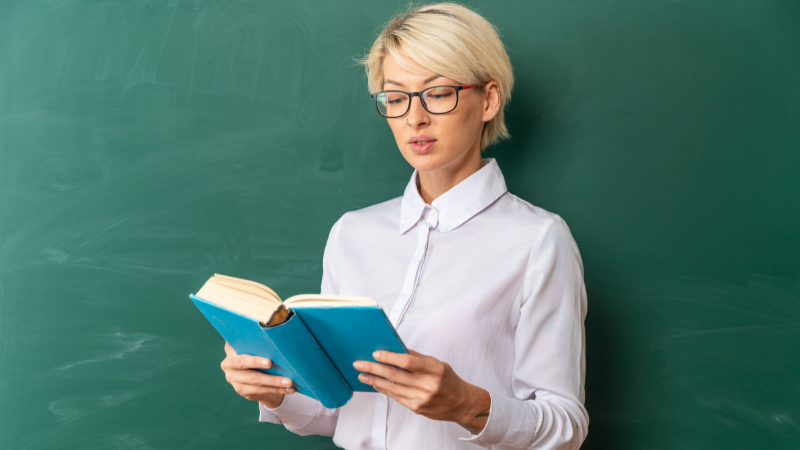 Halina Tseng
Published on July 29, 2022, 7:02 am
Best Hairstyles For Glasses Wearers
People above 50s look great in their salt and pepper hairstyle. When they do hairstyles with glasses, they look even more classy. Read to know more!
Learn More
24Hr Dispatch Via Specscart Rocket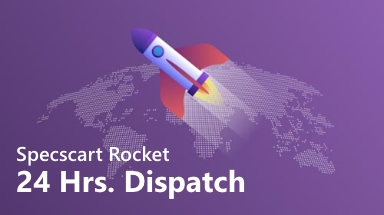 Surprisingly fast delivery for every last minute occasion. Glasses at your doorstep With a hell-for-leather chase!
Buy Now
Read More
---
Hello,
fellow reader!
An exciting offer is on the way to your inbox!
You like to read stuff, and we love that about you.
Enter your email-ID below and we will send you an exclusive offer!