Let's be honest, mad traffic often challenges our driving skills and potential. Even if you are an excellent driver behind the wheel, there are just some unavoidable circumstances that bring you to a challenging position. Irresponsible rash drivers and the agitating traffic jam make us feel irritated- though there's nothing much that we can do about it. All we need to do is stay focused and cool while keeping our chill vibe intact. But, factors such as sunlight and glare are beyond our control- they can pose serious threats and make us uncomfortable while driving.
Being an eyewear brand, it is our sole responsibility to educate you regarding polarised sunglasses that are well-curated to take care of vision. Keep dangerous clashes at bay by donning these sunglasses and look effortlessly stylish at the same time. Enjoy your vacay mode and favourite music instead of getting distressed- say nay to all the external issues that can add to the peril.
For more information on polarised sunglasses and driving, take a quick look at this article till the end. Here, we will share valuable insights that are related to the topic mentioned above.
What Do You Mean by Polarised Sunglasses?
As you are already aware, UV rays radiating from the sun are extremely harmful to the eyes. They can damage the cornea and lens, thus exposing you to troublesome risk factors in no time. Thanks to these polarised sunglasses for driving, preventing some eye conditions has never been easier before.
Wear them while driving your car and prevent glare, improve clarity and contrast, reduce eye strain etc. You can opt for different tint options along with prescription and non-prescription lenses. If you are travelling on one of the brighter days, choose darker tints for an amazing visual experience. On the other hand, lighter tints are absolutely suitable for foggy, overcast and rainy days.
What Is the Science Behind Polarised Sunglasses?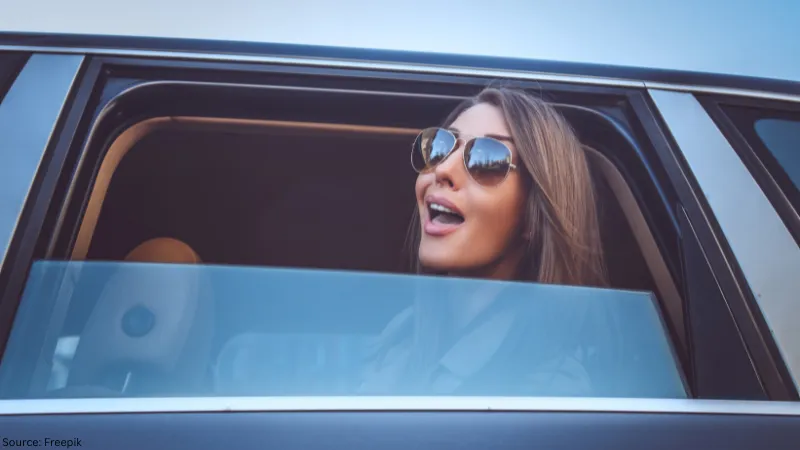 Excess light or glare disrupts our vision- some of the sources include the sun, windshields, snow, water or hoods of other vehicles. Sun rays are vertical, but they reflect horizontally after hitting a horizontal object. This is where the polarised sunnies can be helpful- they are equipped with a special chemical that is potent enough to filter the horizontal light. Since the chemical film is placed vertically on the lens, it successfully prevents horizontal light from entering our eyes.
Though polarised lenses are darker when compared to the other ones, they make sure to offer a crisper and clearer vision. As far as tints are considered, you can opt for brown, grey or amber tints since they are perfect for driving. They are responsible for improving the sharpness and contrast of different objects on bright days.
How Is Driving in Daytime Different from Driving During the Night?
Let's talk about them separately:
Driving at Day Time

Driving at day time introduces you to harmful sunlight along with glare from other sources. It can immediately affect your eyes and cause distractions on the roads. Staying exposed to such bright sources for a prolonged time period leads to vision problems, either sooner or later. Take adequate measurements and avoid temporary blind sights with utmost ease (get your polarised sunglasses without any further ado).

Driving at Night Time

You are partially right if you think that night driving is safer than day driving due to the absence of UV rays. However, you can't ignore the luminous headlamp light that can ultimately result in a horrifying experience. Oncoming traffic, reflections and haloes from headlights and lights can be dealt with by these polarised sunnies for men and women. Stay focused while embarking on your journey and keep all the possible problems aside.
Polarised Sunglasses to the Rescue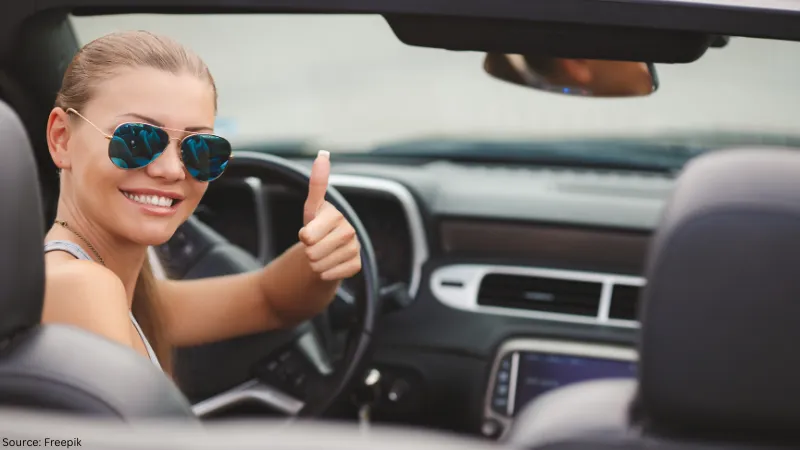 Polarised sunnies help you with safer commutes- they are suitable for different kinds of lighting conditions. Use them as a shield and take a step toward improving contrast in both hazy and foggy environments. However, if you are donning these polarised sunglasses, make sure to get the corrective prescription along with an anti-reflective coating (we provide it for free, as it should be). Some of the benefits of polarised sunglasses are stated below in this blog:
Better contrast and visual clarity, thus helping you grab a sharper and clearer vision.
Opt for a relaxed vision since polarised sunglasses reduce squinting, eye strain and fatigue.
More focus and fewer distractions.
Less reflection and glare for a comfortable vision while driving.
Let's check out some of the polarised sunglasses mentioned below:
Aviator Sunglasses: Aviator sunglasses are one of the most preferred options among sunnies wearers. Their balanced structures equipped with thin arms and large lenses enable you to stay comfortable on the go. Previously made for pilots, aviators are now available in polarised lenses. Shop with us and the best quality polarised sunglasses will get delivered right to your doorstep.
Round Sunglasses: One of the coolest pairs ever, polarised round sunglasses have definitely stood the test of time. If you have a square or rectangular-shaped face, these sunglasses are everything you are looking for. Explore our collection and handpick the best ones that make you drool.
Geometric Sunglasses: An incredible fashion accessory, polarised geometric sunglasses come in a wide range of shapes, sizes and tint colours. Put them on before your long drive and enjoy them to the fullest without getting exposed to any kinds of problems.
Choose the best sunglasses and be safe on the roads with your car. After all, you don't want to compromise your eyesight while exploring exotic locations or simply hanging out with your buddies. Cheers to clear vision and happy memories.