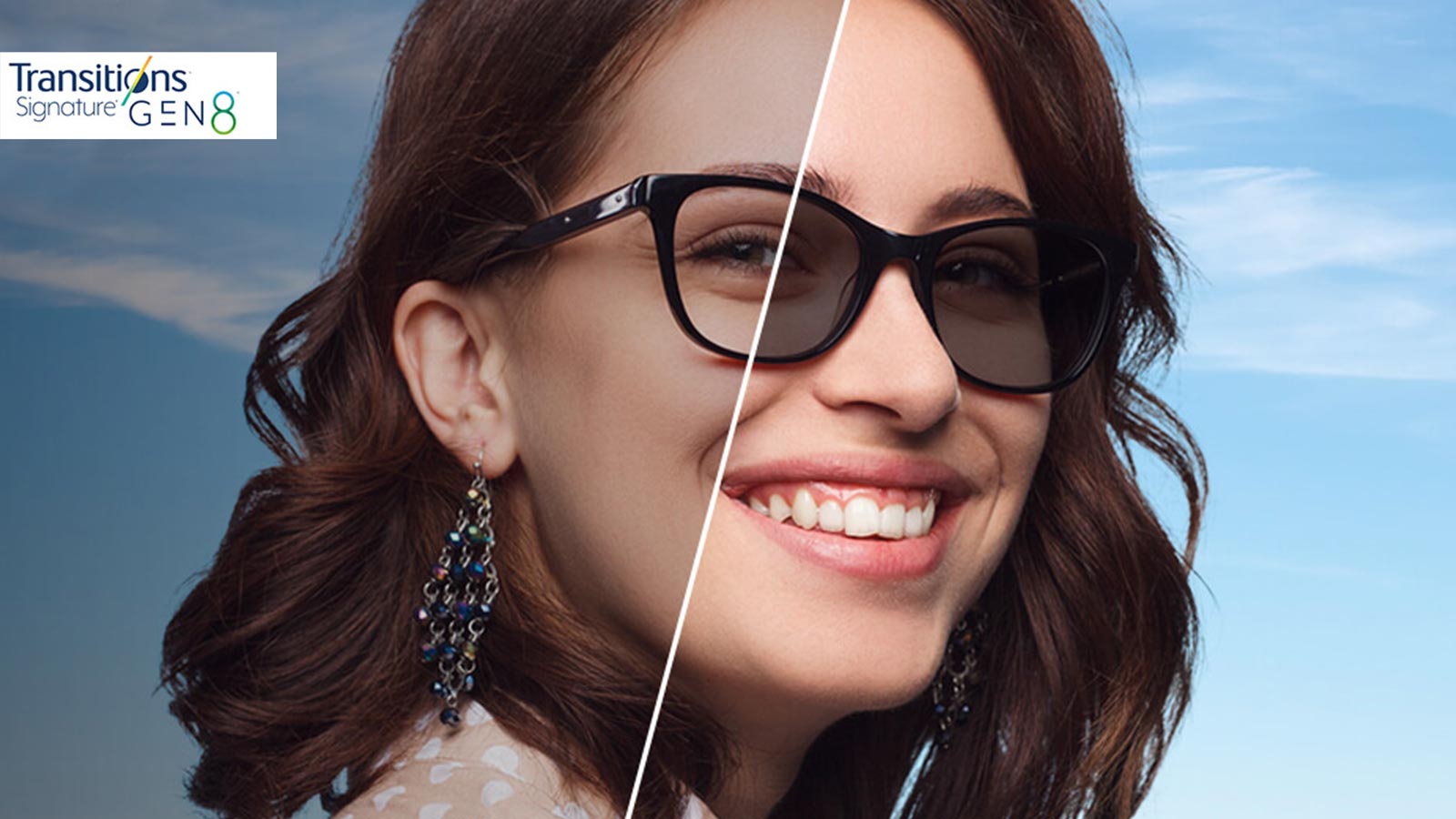 Pros and Cons of Transition glasses
Winter is already here! To make the most out of sunlight and least out of the risk of UV rays, you must always come well prepared. Don't forget to shield your eyes from the detrimental UV rays. But don't just opt for sunglasses this year, swap it with transitions for improved convenience and protection.
Why transitions?
For people with refractive error, prescription glasses are an all-time need. But in the winters or summer, maintaining sunglasses and glasses at the same time becomes extremely tricky. Especially when the scorching sun constantly bothers your eyes when you are outdoors. It's obviously not possible to wear sunglasses on top of the prescription eyeglasses.
In such times, you are forced to choose either sunglasses or prescription glasses. Even if you try to hassle between the two at times of need, keeping track of each accessory becomes unmanageable. Enter transition glasses. These types of glasses work according to your needs. The transition lenses darken when it's exposed to the sunlight and return into your regular prescription glasses when you are indoors.
If you are new to transition glasses, then check out our pros and cons to evaluate how well it fits your requirement.
Pros of wearing Transition Glasses
1. Convenience -
It goes without saying that transition glasses are of utmost convenience. While protecting your eyes from the sun, these glasses also correct your vision indoors and outdoors. All that, without any additional help required.
In these modern times where we are occupied with ample work and responsibility, glasses must be the least of our problems. Many times, people can't keep track of constantly exchanging these glasses from outdoors to indoors. So often, they step out in the sun, without any UV protection.
Which leads to inviting severe eye disease and conditions such as cataracts and age-related macular degeneration. According to the National Eye Institute, more than 20% of cataracts are a result of prolonged hours of UV exposure. Even then cataracts can be corrected, but conditions like AMD can lead to retinal damage, causing permanent sight loss.
To stop the struggle and increase your comfort, transition glasses make a great choice.
2. Cost-effective -
If you love your hard-earned money, then transition glasses save a lot of it. Rather than buying designer sunglasses and prescription glasses separately, just invest in a multi-tasking pair that contains both of these features.
Transition glasses or, also known as photochromic lenses end up with the benefit of two different eyewear - UV protection and vision correction. You get the best of both worlds, rolled into one simple solution.
3. Less chance of losing glasses -
You know the drill, we are all guilty of forgetting things. From car keys, significant documents to glasses and sunglasses, nothing is forborne from our poor memory. But, forgetfulness can cause us severe eye problems from the detrimental UV rays. Carrying two different pairs of glasses is a direct call for either losing or misplacing one of them. It'll happen with you quite often than you imagine.
But with Transition glasses, you don't have to worry about losing them. It's a breeze to wear transition lenses all day without any problem.
4. UV Protection -
Even if you have a slight suspicion regarding the effectiveness of transition lenses against UV rays, it's time to get rid of them. Transition glasses are even more functional and protective than your ordinary pair of sunglasses.
These glasses filter out a great number of harmful UV rays, giving you healthy and happy eyesight. Transition glasses from us are polarised, anti-reflective, and offer 99.9% UVA and UVB protection all the while.
5. Stunning range of styles and design -
You know us, we'll never let you go unnoticed and without a pair of stylish eyeglasses. All of our transition glasses come in a myriad of exquisite styles, shades, patterns, and tints suitable for everyone's taste.
At us, you can choose any frame to be glazed with transition lenses so that you won't have to limit your fashion senses. Rather, we encourage you to get carried away with our glamorous range of well-designed eyeglasses.
Cons of Transition Glasses
Does the bad outweigh the good? You are about to find out:
1. Not great for vehicles -
Transition glasses darken in response to the exposure of UV rays. But when you are in your car, the windshield can often bl0ck them. As a result, transition glasses don't work that effectively in cars or other vehicles.
2. Not great for windy or rainy weather -
Although transition lenses are handy, they aren't always helpful for all seasons. Transition lenses don't function compellingly on rainy or windy days, meaning they take a longer time to adapt to UV rays.
3. Lack of polarisation -
As we've mentioned before, we offer polarised transition but not all brands do. Transition lenses that aren't polarised are often a target of harsh glares from the surrounding. That can cause eye discomfort and pain. So opt for only polarised transition glasses.
4. Not all Transition glasses are effective -
Hate to inform you, but not all brands offer high-quality and effective photochromic glasses. Some don't react quickly to UV rays exposure while others don't darken enough which can impact your vision. So invest in only the best (Hint - Us).
Our Latest Stories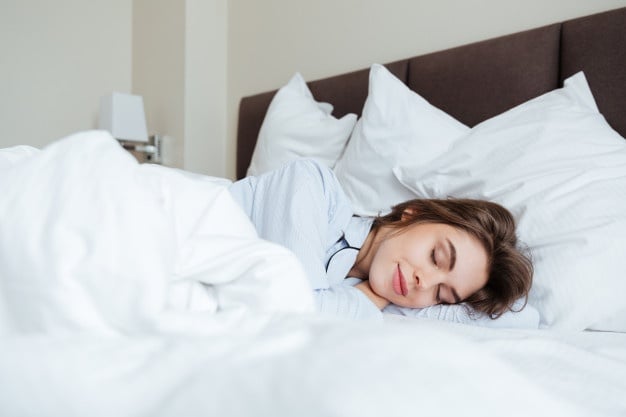 G
Gemma Gough
Published on December 25, 2021, 5:58 pm
Proper Sleep - A Prerequisite For A Healthy Lifestyle!
In this fast-paced modern era, humans have got deeply involved with the hustle and bustle of life. It is not at all an option but a necessity, given the increase in human consciousness towards living a life full of goals and ambitions. But, there is a downside to this. It is not at all a complaint, but just one of the passing transitory phases in the evolution process of human beings. But, what is it?
Learn More
Specscart Blog
Want the latest update on designer eyewear, shades or glasses? Our blogs give exceptional insights into the latest eye care measures and eyewear trends, fashion and style hitting the streets of United Kingdoms. From finding an optician or optometry near you to the latest designer glasses or sunglasses for the summer and spring fashion, you'll learn something useful every day. We publish regular informative measures on eye care, the latest design in eyeglasses and sunnies, celebrity specs and fashionable choices you can make in your lifestyle to up your fashion game. Read on to find information about various glasses types, eye condition and fashion trends in a fun and simple way that you would fancy with a cuppa tea.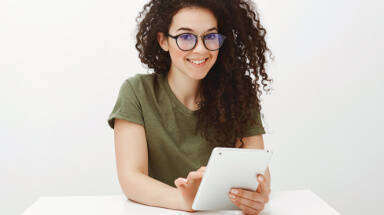 X-Blue Lenses
Gamer or hustler, your eyes can take only so much of digital blue light.
Give them the protection they deserve.
Buy Now
Read More
---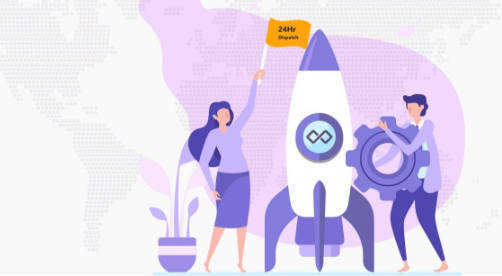 Specscart Rocket | 24 Hr Dispatch
Surprisingly fast delivery for every last minute occasion.
Order Now
Read More
---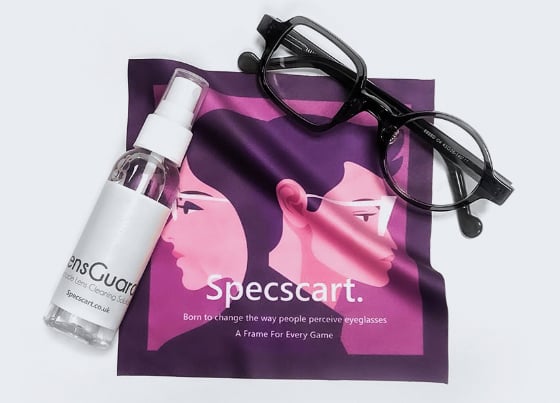 Specscart's Eyewear Cleaning Kit
Let no virus threaten you. Clean your spectacles with an antibacterial eyeglass cleaner that comes with a washable cleaning cloth of the finest quality.
Buy Now
---
Free Try At Home
3 lenses, 4 frames, 7 days - direct to your home for free.
Time to get choosy.
Try Now
Read More
---
Hello,
fellow reader!
An exciting offer is on the way to your inbox!
You like to read stuff, and we love that about you.
Enter your email-ID below and we will send you an exclusive offer!