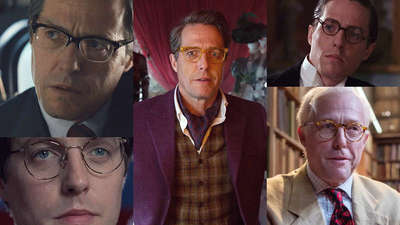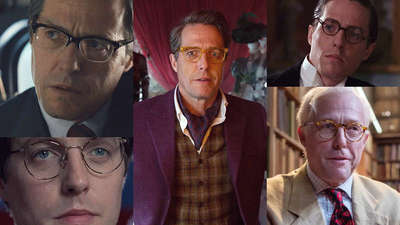 Hugh Grant in glasses - recreate his iconic style moments
Any 90's rom-com movie wasn't British enough if it didn't star Hugh Grant. The actor found fame by playing the ideal man who women often dreamt of. His portrayal of a cheeky posh boy in a series of films made him a household name, and everyone till this day holds a special place in their heart for the young Hugh Grant.
You possibly can't name a great rom-com that didn't include the actor. I dare you!
Whether you had a bad day, feel bored or want a new crush to fall in love with, binging on Hugh Grant movies works like a charm. From the ridiculous gorgeous Clive in Maurice to vain Englishman in Four Weddings and a Funeral and others, Hugh Grant is just irresistible.
In this article, we'll take a trip down the memory lane to revisit the best Grant in glasses looks. Coz, why not? Admittedly, his eyesight is quite poor, and he can't go a day without his glasses. Nerd who? And honestly, even back in the day, he had a refined taste in glasses.
Top moments where Hugh Grant in glasses was just enough.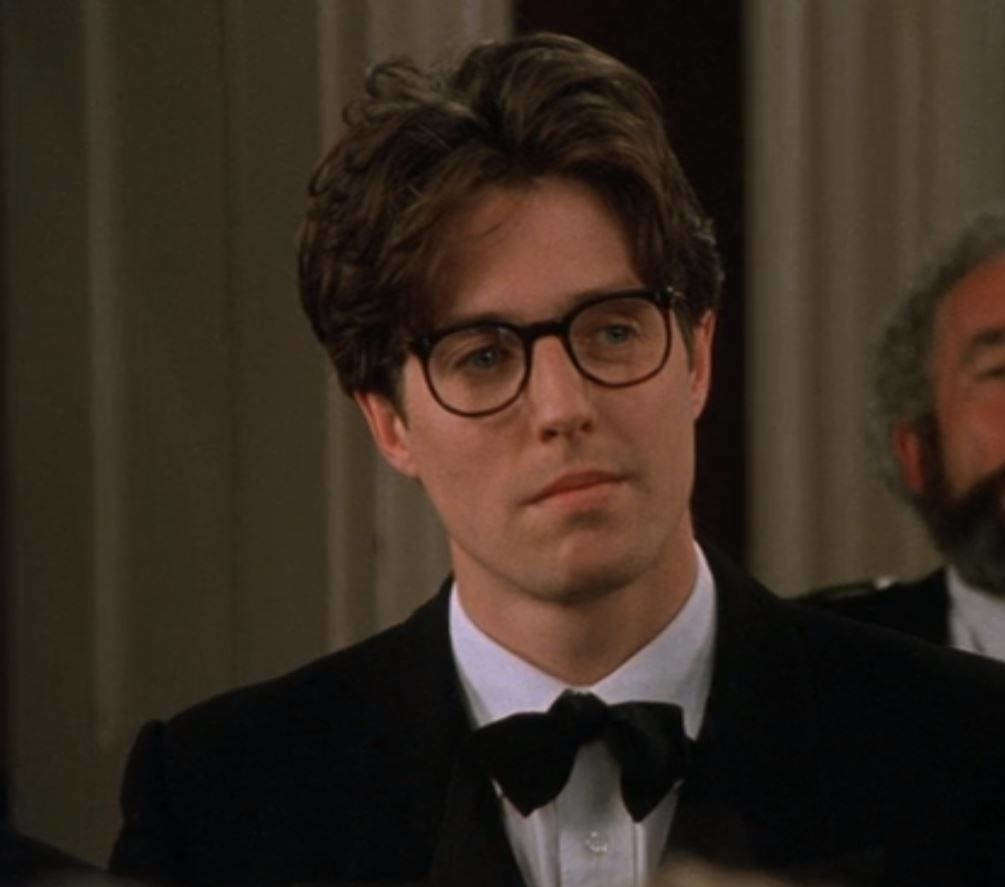 One Red Nose Day and A Funeral
Hugh Grant returns in this sequel of the iconic Four Weddings and a Funeral. The years may have caught up with him, but the bumbling charm and the edgy yet elegant glasses look is still there. He sports a square glasses style in this, in the classic black colour.
It's a slightly larger frame, which lends a geeky chic vibe. But that's the style of the season, and especially when paired with suits.
If you are looking for a similar style, these shiny black glasses are perfect!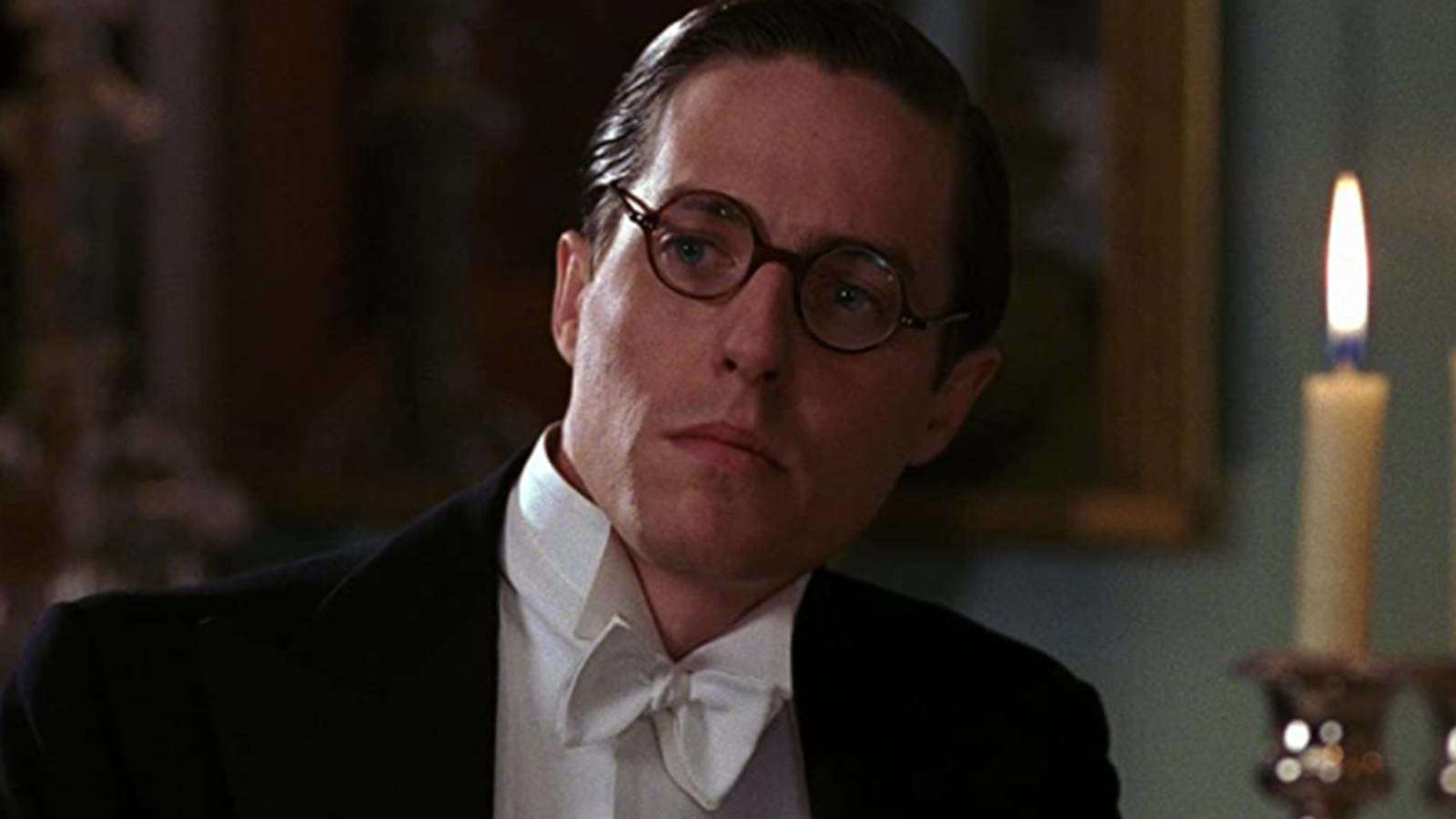 Source: imdb
The Journalist and his vintage glasses
In The Remains of the Day (1993), the Academy Award-winning adaptation of Kazuo Ishiguro's novel, Grant plays a small yet impactful role. His part is of a doomed journalist who says a lot about the style. The actor's appeal is complete of the 1930's period film where he stands out even after a minuscule role.
His exquisite styling includes slicked-back hair and vintage round black glasses. Plus, the film is Merchant Ivory at its peak, so it had to include everything.
Want to revisit the era, add a vintage edge to your look from here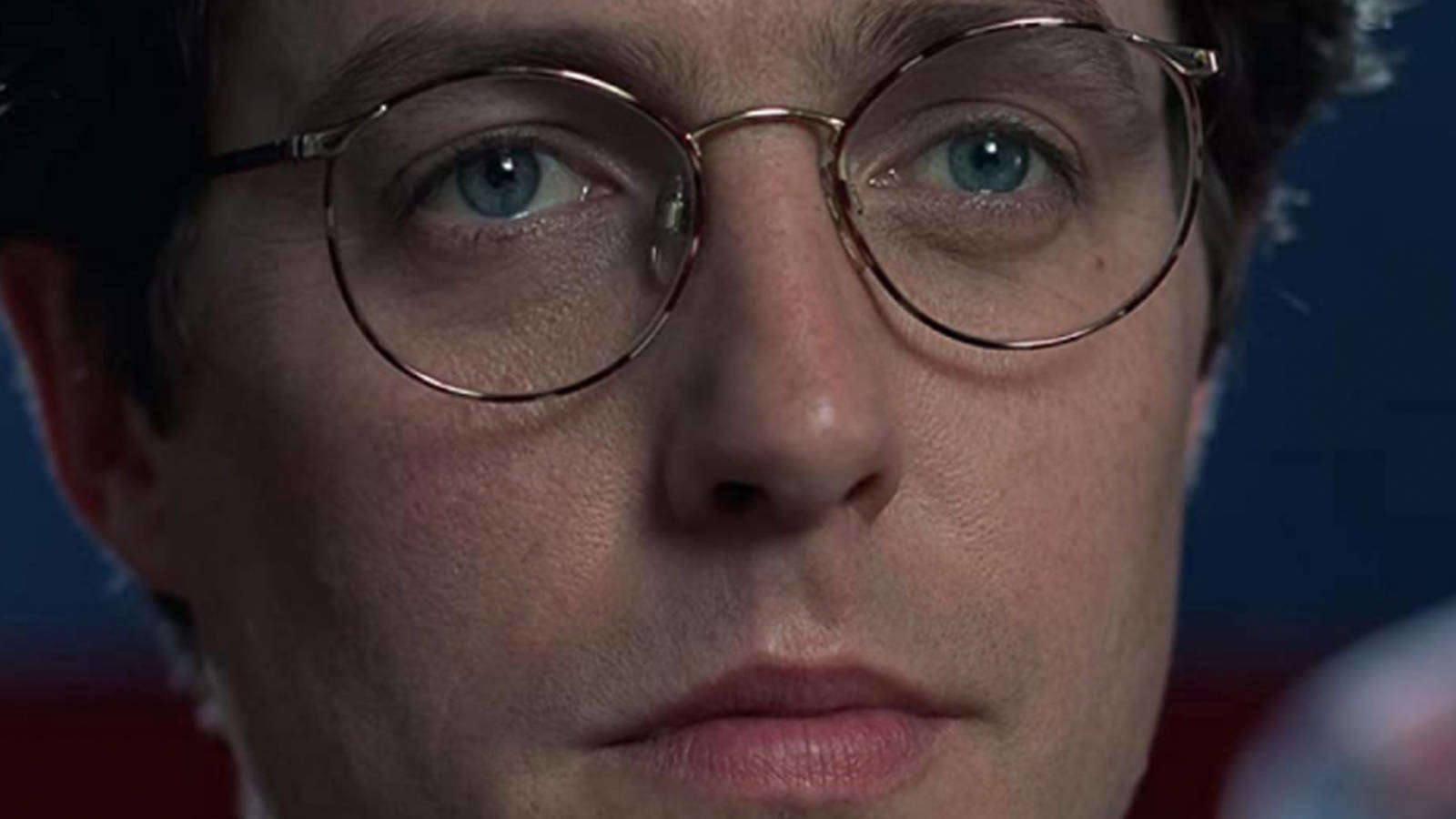 Source: imdb
Look that makes you want to own a bookstore
The lovingly bumbling English gentleman charm continues in the 1999 film Notting Hill with an American beauty. Like us, Julia Roberts character Anna Scott can't help but fall in love with London bookshop owner, William Thacker (Grant).
Grant starry-eyes portrayal is the major takeaway for all of us. But the best to come out of all is Notting Hill's quintessential late-90's fashion. From Julia Roberts green leather suit with black beret and Vans to Hugh Grant's round glasses is the trend that continues till today.
The movie brings out a minimal, simple and wearable style that still feels relevant. Hugh Grant fashion as always is a laid back yet perfectly chic enough. And not to miss his statement glasses but this time he kept them in the metallic round for coordinating a simple and minimal fashion.
Famously, he misplaced his glasses before heading to the movies and had to wear goggles instead. Happens to the best of us. With his roles, his glasses also remain the same but he still manages to portray it so well.
Meet your new metal round glasses here to get the look.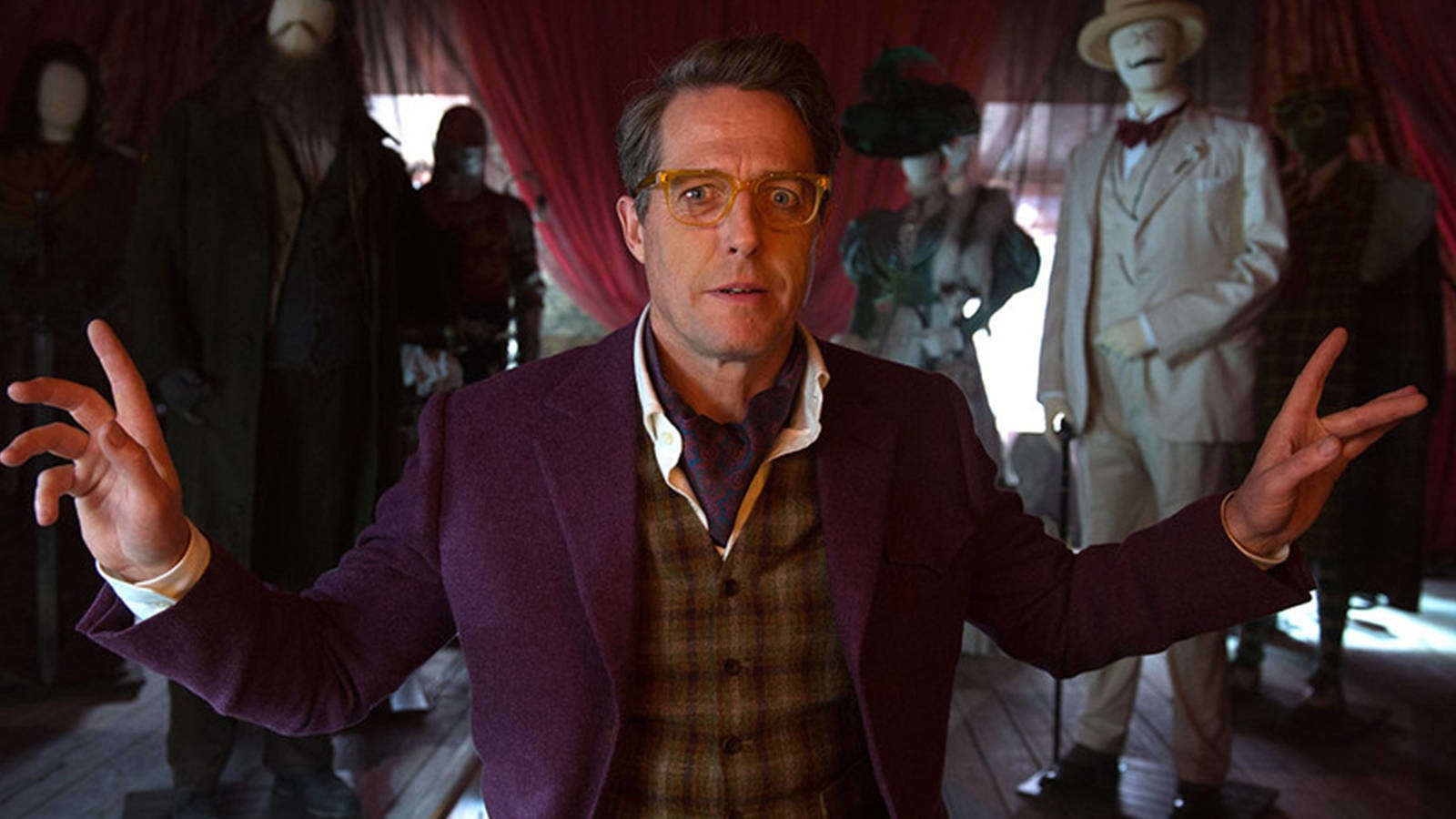 The real star of Paddington 2
Much to your surprise, the real star of Paddington 2 wasn't the bear. Starring as a faded actor Phoenix Buchanan is completely villainous and hilarious. His performance as a narcissist isn't just approved by the critics but also won him a BAFTA nomination for the Actor in a Supporting Role. Now that he's ageing like wine, he's finally taking the roles he always wanted to play. Different from Oxbridge type, posh gentlemen, Hugh Grant isn't just limited to being the good guy.
He's ludicrously villainous role is truly a performance to behold. You get singing, dancing and Grant at his best. What's more to ask for? Just like his new roles, he's also done more funky and pastel glasses than ever. Sporting the Millennial pastel, his style and glasses choices in the film will only make you add more pastels to your collection.
Don't hold back, get your own pastel yellow frames here.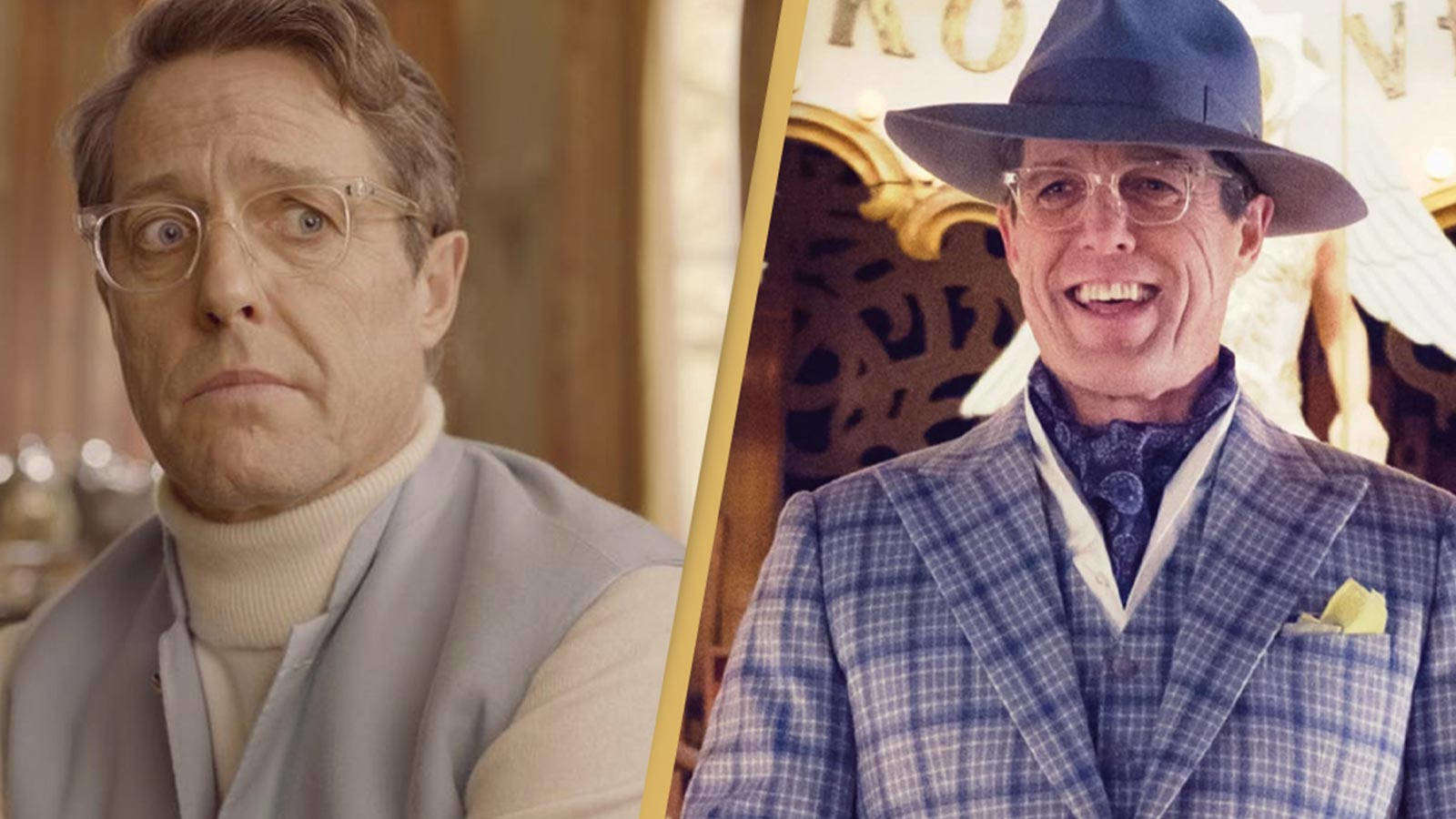 Source: imgur
Another one from Paddington
For a performance so unique and scene-stealing, it deserves another mention! Apart from pastel glasses, Grant also dons clear transparent glasses. They have been in trend since some time, probably because of their versatility. They suit most face types and skin tones, and even occasions. It's a fun and playful style, quite like the film that Grant stars in.
We have our own range of these clear frames, in various shapes. Try these crystal clear wayfarer glasses for the perfect look.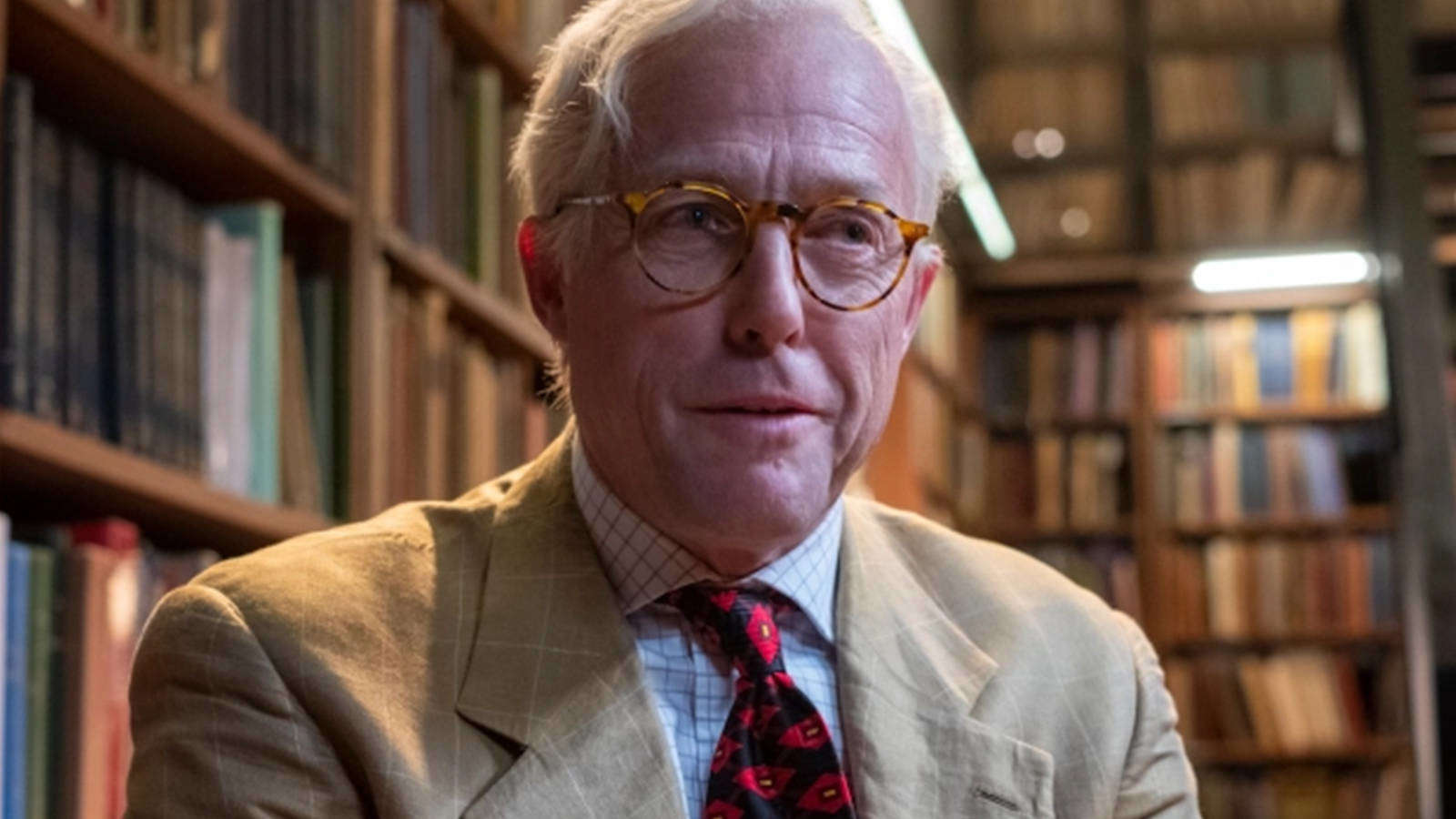 Source: thesun
2020 was bad until we met Tennyson Foss
In the latest Netflix mockumentary "Death to 2020", Hugh Grant portrays a history professor Tennyson Foss. For this role, Hugh was seen in silver-white hair and coupled with thick-rimmed tortoiseshell glasses which managed to confuse many fans.
Mostly recognisable for his usual salt and pepper-flecked locks, Hugh's character as a historian was almost unrecognisable. Thanks to those glasses, you'll always manage to spot.
Get his latest look of tortoiseshell glasses here.
Our Latest Stories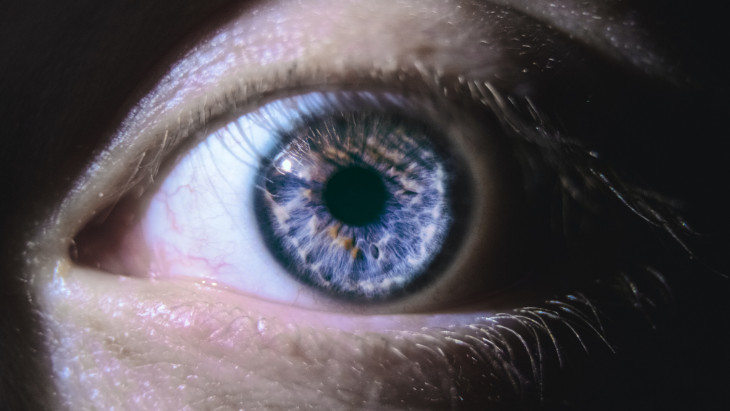 Specscart Blog
Want the latest update on designer eyewear, shades or glasses? Our blogs give exceptional insights into the latest eye care measures and eyewear trends, fashion and style hitting the streets of United Kingdoms. From finding an optician or optometry near you to the latest designer glasses or sunglasses for the summer and spring fashion, you'll learn something useful every day. We publish regular informative measures on eye care, the latest design in eyeglasses and sunnies, celebrity specs and fashionable choices you can make in your lifestyle to up your fashion game. Read on to find information about various glasses types, eye condition and fashion trends in a fun and simple way that you would fancy with a cuppa tea.
10% OFF
USE CODE
READER10
COPY CODE
Hello, fellow reader!
You like to read stuff, and we love that about you!
Here's an exclusive 10% coupon for our Blog readers
Stay Updated
Sign Up for the latest trends and exclusive offers!