'There's cold margaritas and hot Senoritas smiling with long dark hair'- 'Some Beach' by Blake Shelton. Summer months demand beach vacations, at least one! Plan a beach gateway and enjoy sun-soaked adventures with the right kinds of essentials in your tote bag. Take a break and lounge by the sea, keep your stress at bay.
If you are reading this blog, you are probably here to finally pack your bags. Don't worry, we have got you covered- from both the scorching sun rays and your overwhelming thoughts related to stuffing essentials in your bags. Stay tuned!
Sunscreen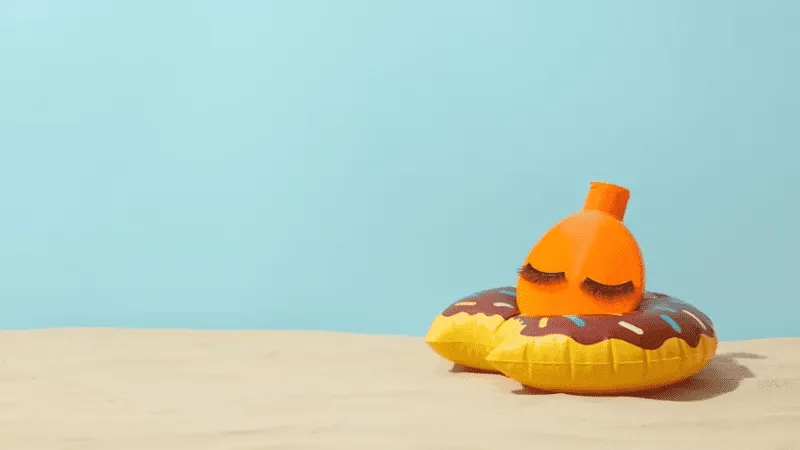 Sunbathe as much as you want- just make sure to carry your sunscreen on the go. The importance of protecting your skin can't be framed into quite a few words- make the most out of your vacation just by investing in the perfect products. Say 'nay' to harmful UV rays without breaking the bank- these products don't burn a hole in your pocket. After all, glowing skin attracts attention- that's evident! Full-sleeved clothes are not an option when you are on the beach- you just need to exude confidence and look drop-dead hot!
Sunglasses
Vacation on a beach without stylish sunnies? Nyah! Not only do these pairs safeguard you from the sun's rays, but they also highlight your style statement among the lot effortlessly. Shop online and grab these trending accessories that are nothing but 'damn, wow!' Choose tints and styles that bless your eyes- explore our website and check out the exclusive collection. 'Does it ever drive you crazy, just how fast the night changes?' Never miss a chance to show off the dapper soul in you- we got sunnies that add some dash and extravagance.
A Journal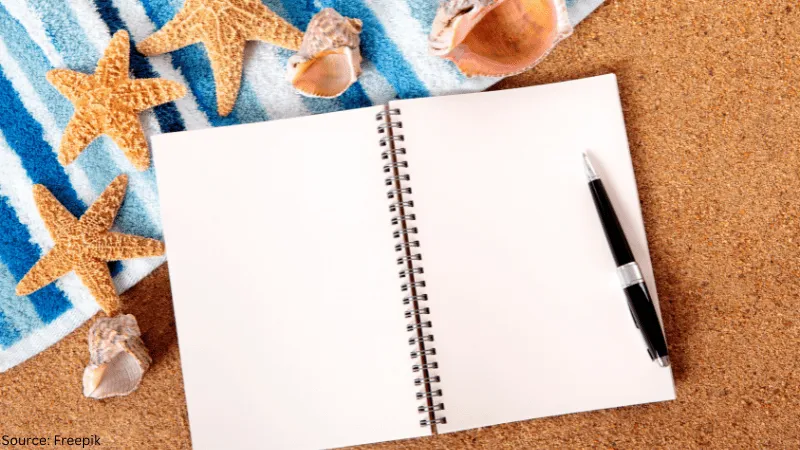 Do you have a thing for penning down your words in a journal? If yes, probably you have already made space for it inside your luggage. Let the wind breeze through your hair while you write the love story that keeps you hooked to it! Tuck your legs in the sand and enjoy the ocean's soothing aura right in front of you. It's time to embrace beautiful moments and cherish them forever- not every day you will get to write your inner thoughts while admiring the sea.
Beach Hat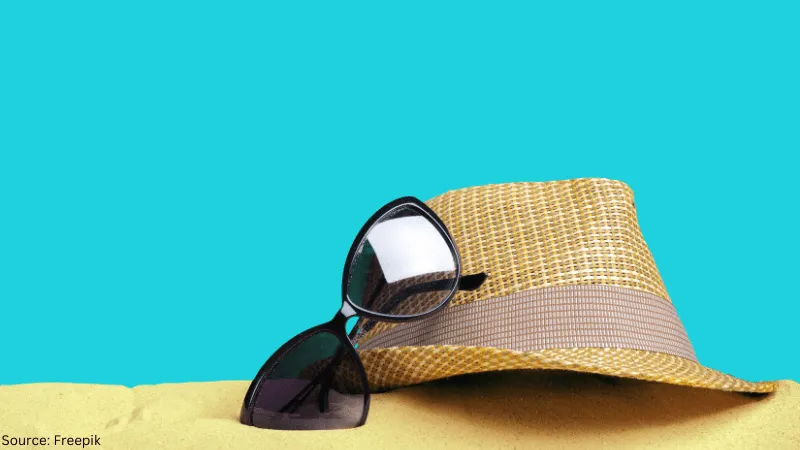 Beach hats are excellent additions- they level up your appearance within seconds. Look fashionable and appealing while keeping your hair right on point. Let's admit it- the breezy wind feels good only when we are on the beach, combing them after returning home is a real task. This is where these cutie beach hats come in handy- the alluring personality in you needs to be seen!
Towels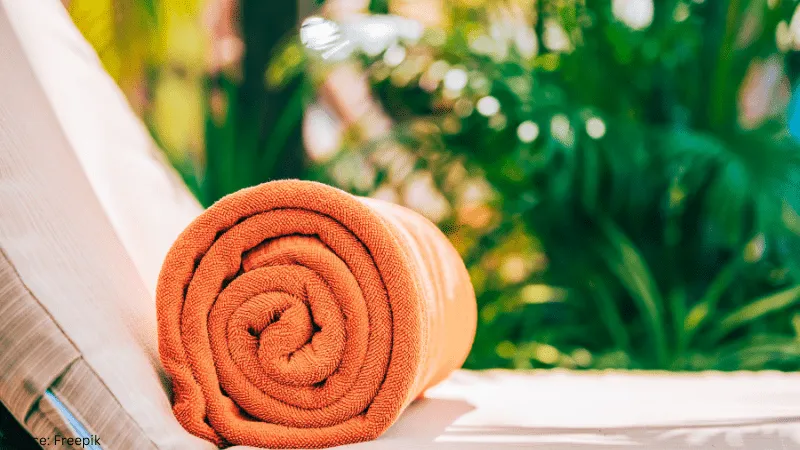 Of course, you will be needing towels while hitting the exotic beach locations, right? Instead of packing one, pack two or three of them. Lie down on one, and use another one to dry your soaked-up body. Sometimes, being Monica from F.R.I.E.N.D.S is a great idea- being an organised person never leaves any room for mistakes.
Water Bottle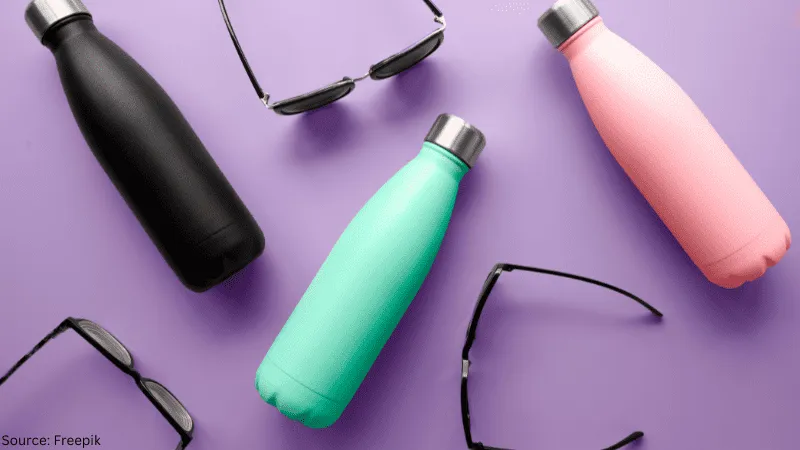 Summer months on the beach are fun, unless and until you are dehydrated. That's why you can't forget about your water bottle- keep drinking from it, stay healthy and relish the partyyyyy! Don't carry plastic bottles- let's make sure to celebrate World Environment Day any day, every day. Instead, get your hands on flasks that come in a lot of designs, sizes and shapes.
Sarong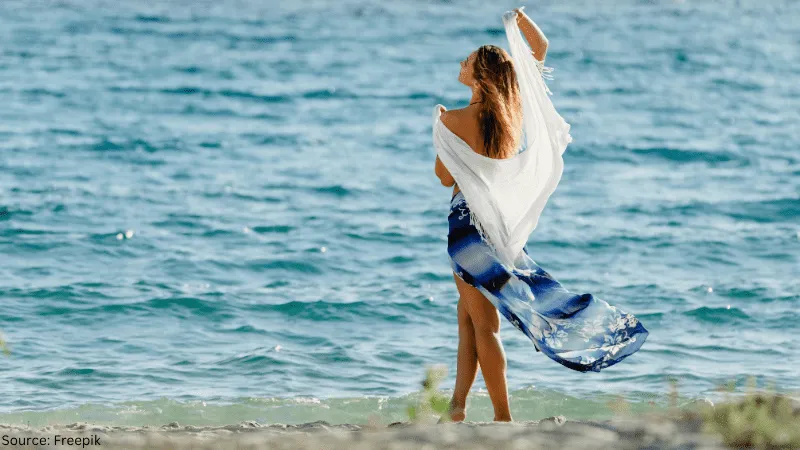 Perfect for beaches, a sarong is a piece of cloth that can be sported with top-notch style. Wear it as a skirt, use it as a headscarf or don your look by wearing it as a dress- a classy sarong will never disappoint you. Hey, don't forget to click insta-worthy pictures.
That's all, delay no more and start packing your essentials already. 'There's a beautiful sunset burnin'up the atmosphere, there's music and dancin' and lovers romancin'- don't miss out on it.