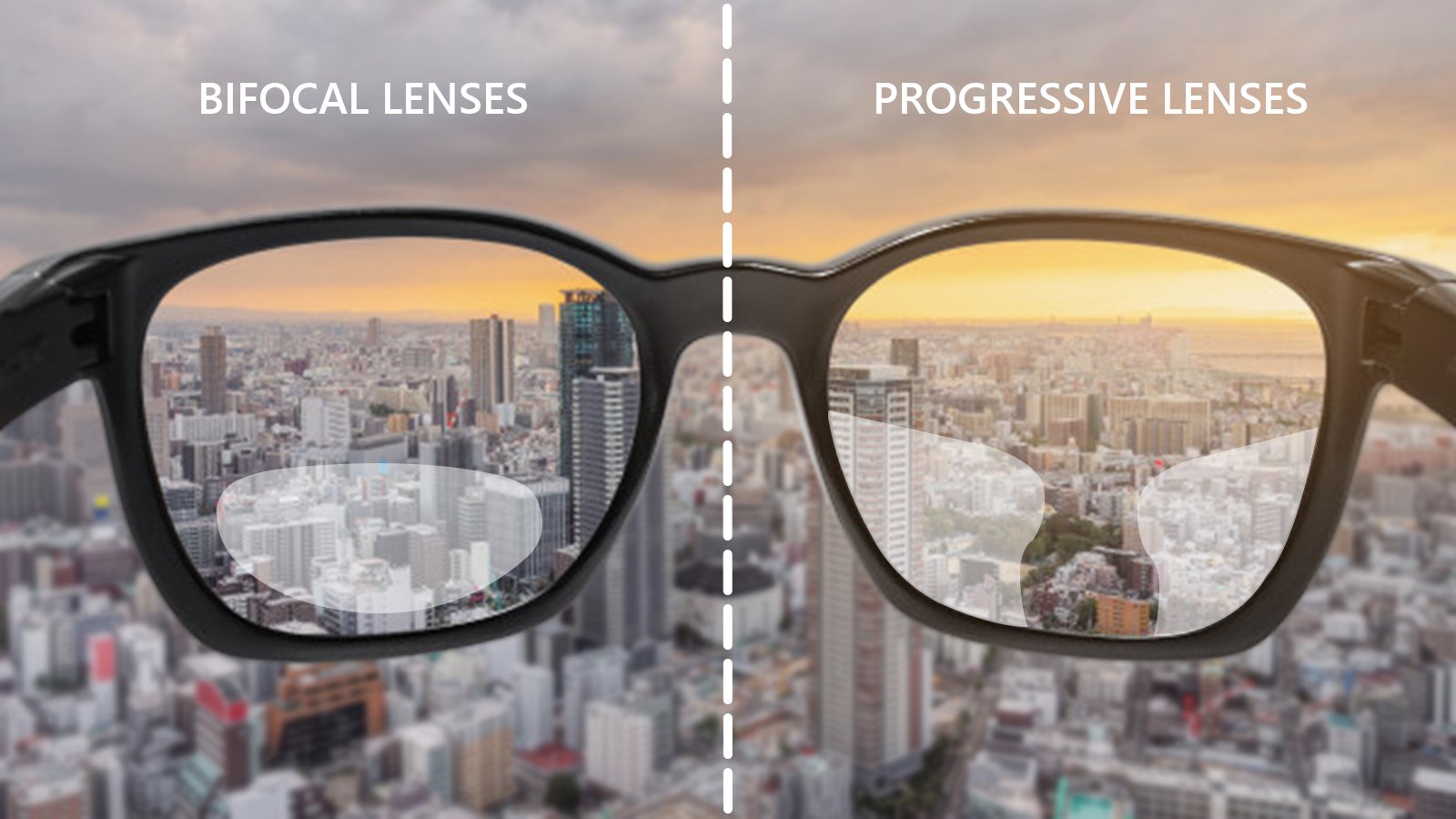 What is the difference between bifocal and progressive lenses?
It's very common not to know the difference between bifocal and progressive lenses. If you are also one of us and have just come to know that you have presbyopia or nearsightedness then we'll break it down for you. You might have heard about bifocal glasses because they've been for quite a time now, they were famous back in the day but when the eyewear market revolutionized for more ease of vision, that's where progressive lenses got its name. Bifocal and progressive lenses are what most consumers are doubtful about, which one will be an ultimate choice and which one proves more beneficial for clear vision.
Bifocal and progressive lenses both are prescription lenses that correct the vision disorders. Usually, adults above 40 years of age suffer from both types of vision disorders that is near-sightedness and far-sightedness. Nowadays, many people are found with refractive vision disorders, even children as young as pre-school wear spectacles. As the name suggests, bifocal means bi + focal, thus, bi means two and bi-focal has two focus points. Since progressive glasses are also known as varifocal glasses. Here, varifocal refers to vary + focal means various focal points.

Let us understand the difference between bifocal and progressive glasses in detail:
1) Focal points

As apparent, the focal points of both bifocals and progressives are different. On one hand, the bifocal glasses have two separate focal points in a single lens. The upper part is helpful for distance vision clarity and the lower part helps in viewing the objects nearby. This means, that the upper zone of the bifocal glasses is helpful in correcting myopia and the lower part of the lens is helpful in correcting hypermetropia or presbyopia. While the upper part lets you view distant objects clearly, the lower portion allows you to read, do needle-work, use a smartphone, etc.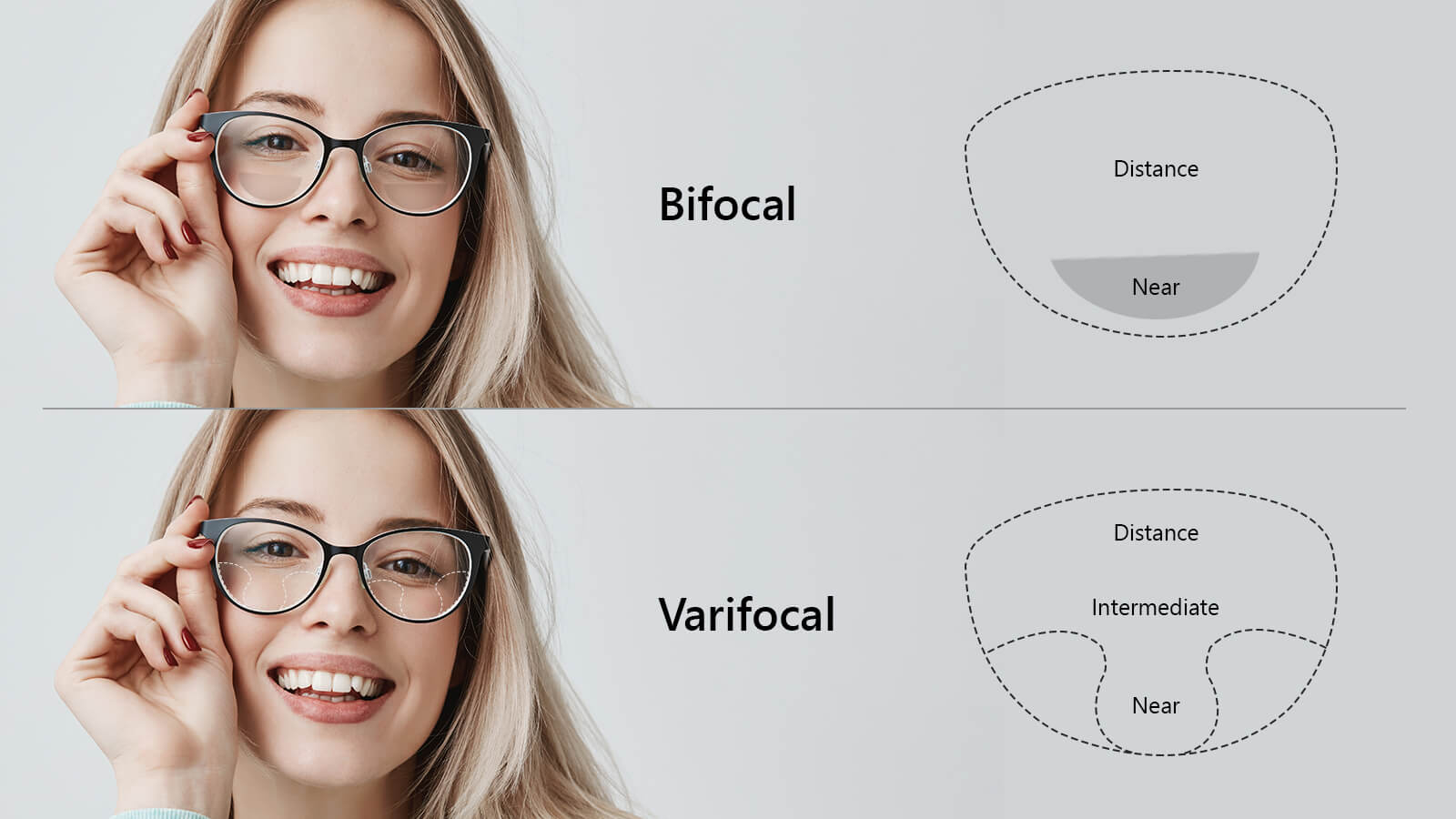 On the other hand, the progressive glasses have three different focal points, they are for distance, intermediate and close by vision clarity. The upper part of the lens provides correctness for myopia, the lower part is helpful in correcting eyesight disorder of hypermetropia and presbyopia just like the bifocal glasses. The middle part of the lens provides intermediate focus, which is helpful in focusing on the objects kept a little further than arm's length such as working on laptop/computer, cooking, etc.

2) Comfort level

Definitely, there is a difference in the comfort level provided by bifocal and progressive lenses. A regular user of bifocal may find it more comfortable than progressive glasses when they will switch to a new pair of progressives. However, as they will use progressive glasses on a daily basis, they will find the comfort provided by it is more than a pair of bifocal glasses. Since there is a sudden shift of focus in case of bifocal glasses, the eyes take time to adjust the focus point from reading to distance zone and vice versa. However, in the case of progressive glasses, the shift from reading to distance and vice versa is pretty gradual and smooth. With progressive glasses, the eyes can easily shift focus from one part to the other part of the lens.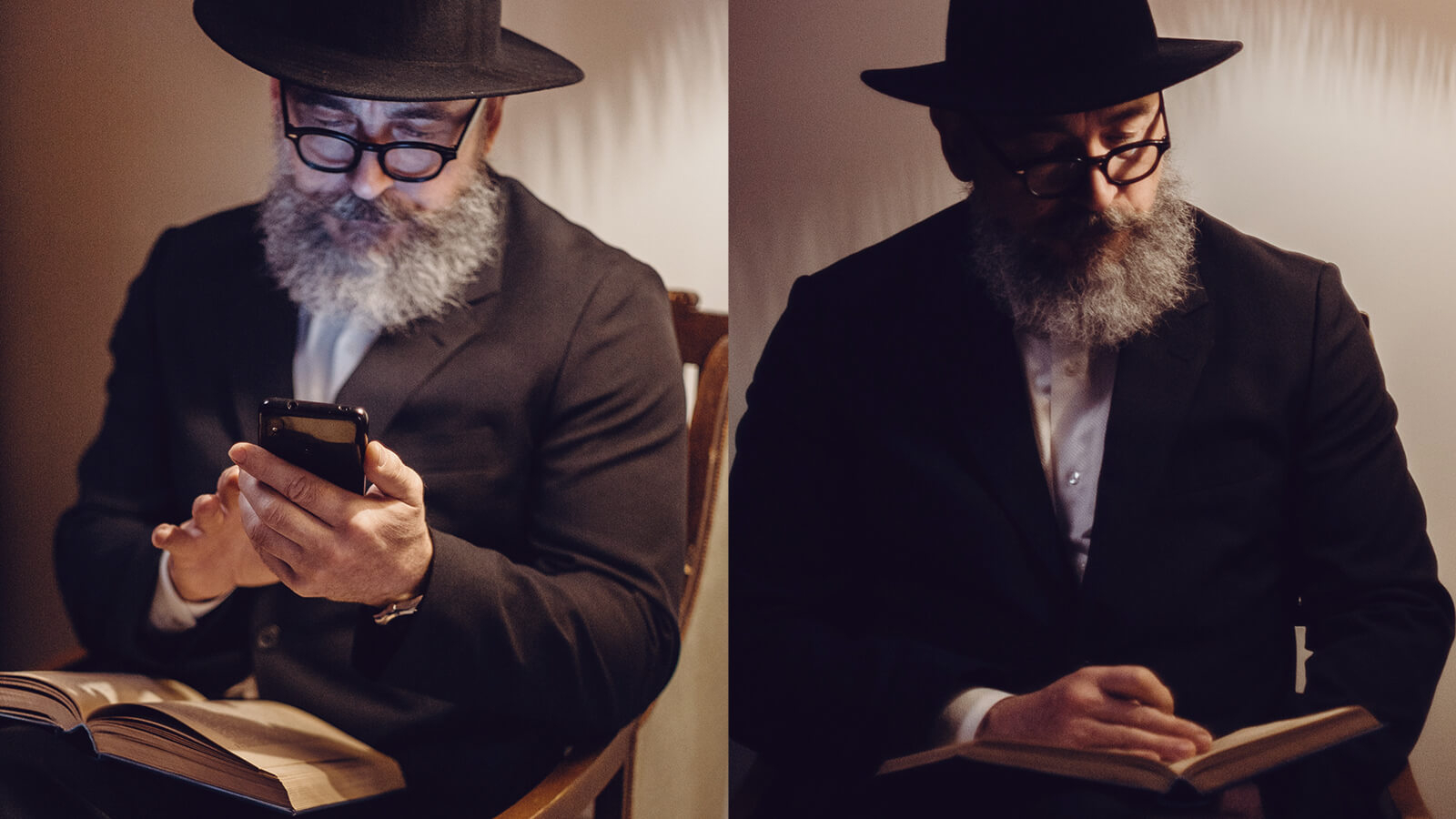 3) Adjustment

Since progressive lenses are altogether a new experience for the first time user. It takes a little time for the first time user to focus through the progressive glasses. Similarly, if a bifocal user switches to progressive glasses, he may also go through the same issues but will adjust faster. Generally, it takes around a couple of days to a couple of weeks to adjust and become fully used to progressive glasses. There could be a little strain or headache initially, but with the passing of time, the brain and eyes become accustomed to the new glasses. The key is to use progressive glasses more often and regularly. Besides, do not go back to your previous glasses or bifocals when you start with progressives. Stick to progressive glasses and the adjusting issue will fade away soon.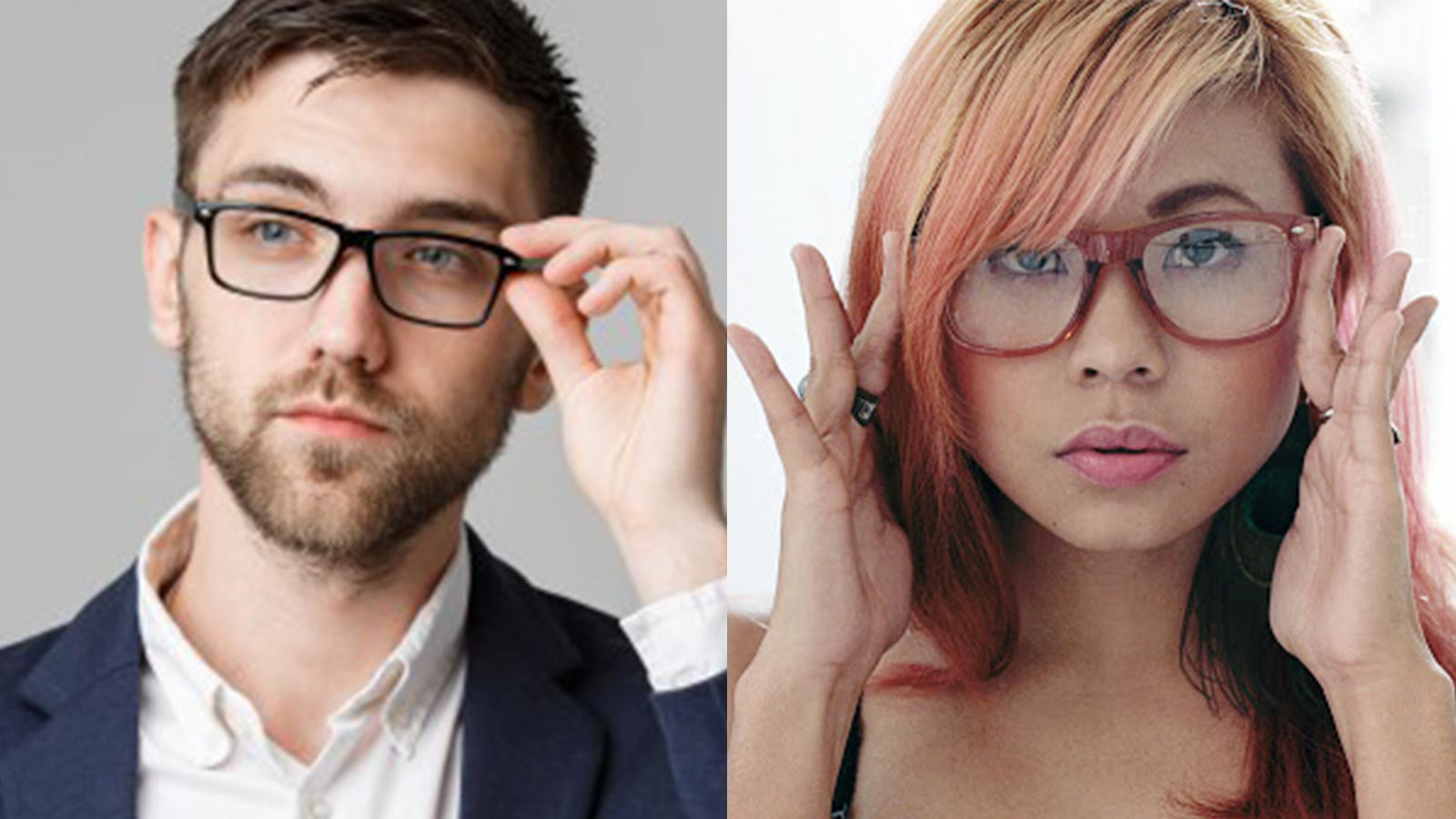 Related Article: Are varifocal glasses easy to get used to?

4) Cost-effectiveness

When it comes to prices, bifocals win the game. However, considering the comfort, quality of vision, the gradual shift of focus, and more viewable area, the benefits of progressive glasses cannot be ignored. Don't let a cheap bargain make your life more difficult, a quality buy turns valuable and beneficial in the long run. Progressive lenses are not a fortune anyways, at Specscart, progressive lenses are available at only £75 with free anti-glare, anti-scratch, anti-UV and impact resistance. You don't need to spend extra cash on such required features in your lenses that assure its durability and strength.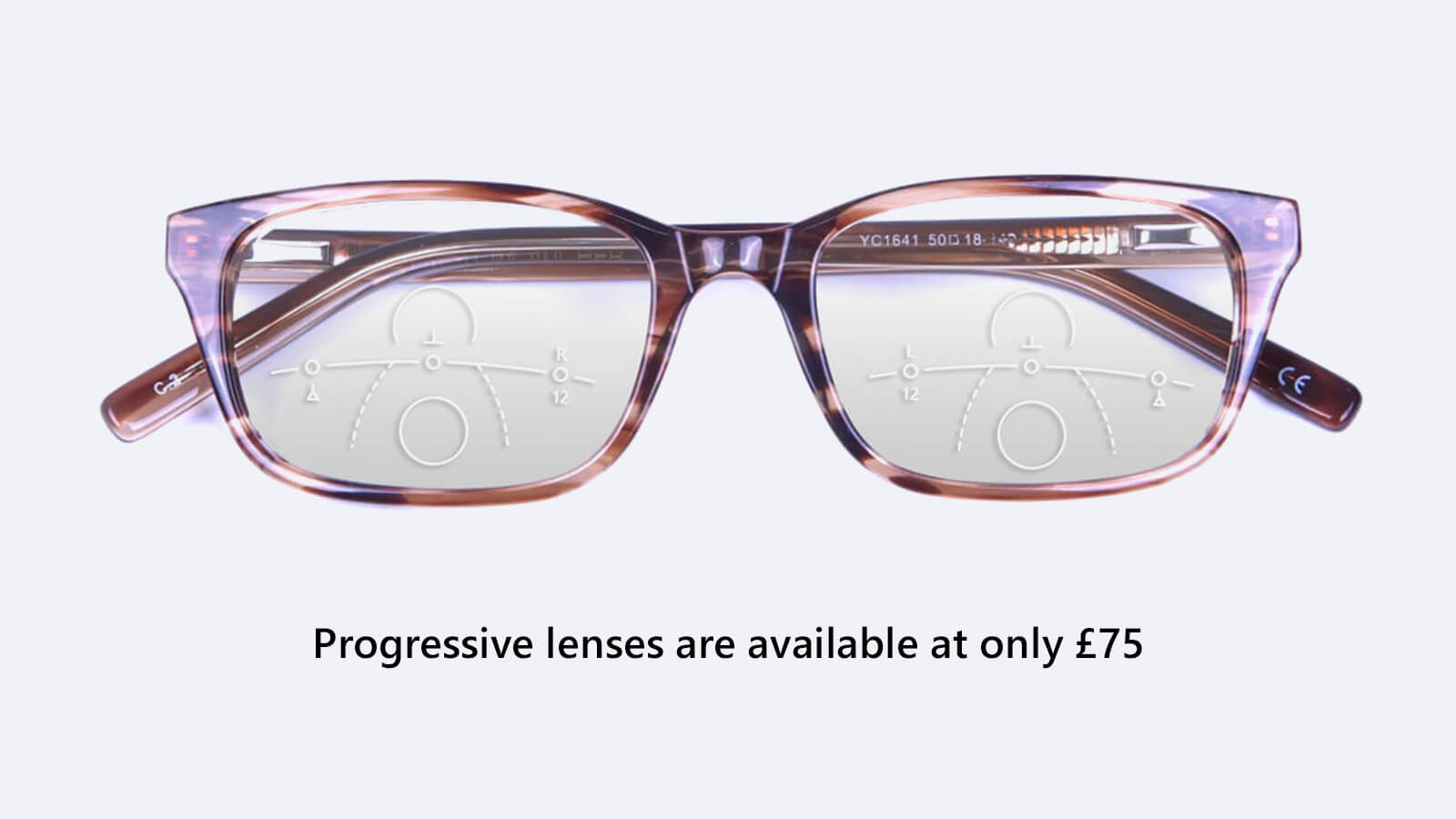 5) Design
Bifocal glasses are constructed by forcing two different focal lengths into one single lens that shows its divisible line. The line of differentiation doesn't look valid and it also doesn't offer a suitable transition from near to far or vice versa. However progressive lenses are modernly designed and are creatively created that gives accommodation to not one but three different vision corrections. It's constructed in a pattern that offers natural vision correction, your simple move of the pupil will help you to see at any distance and let you do any work. It doesn't have any differentiation line that divides its lenses. It looks aesthetically pleasing and doesn't tell your age or to people that you wear reading glasses, we say it's a good concealer.
Related Article: Are bifocal cheaper than varifocals?

Looking at the difference between bifocal and progressive, it is important to consult an ophthalmologist or medical practitioner to know which eyeglasses are suitable for the prescription of your eyes out of Bifocal and progressive.

In fact, Specscart offers variable glasses at a very affordable price. Where high-end shops and luxury stores charges rocket high prices of progressives, Specscart provides the prices at one third the cost of high-end brands, including anti-glare, anti-UV, anti-scratch and shock-resistance properties. The progressive glasses crafted by Specscart are digitally advanced with the option to buy blue light blocking glasses.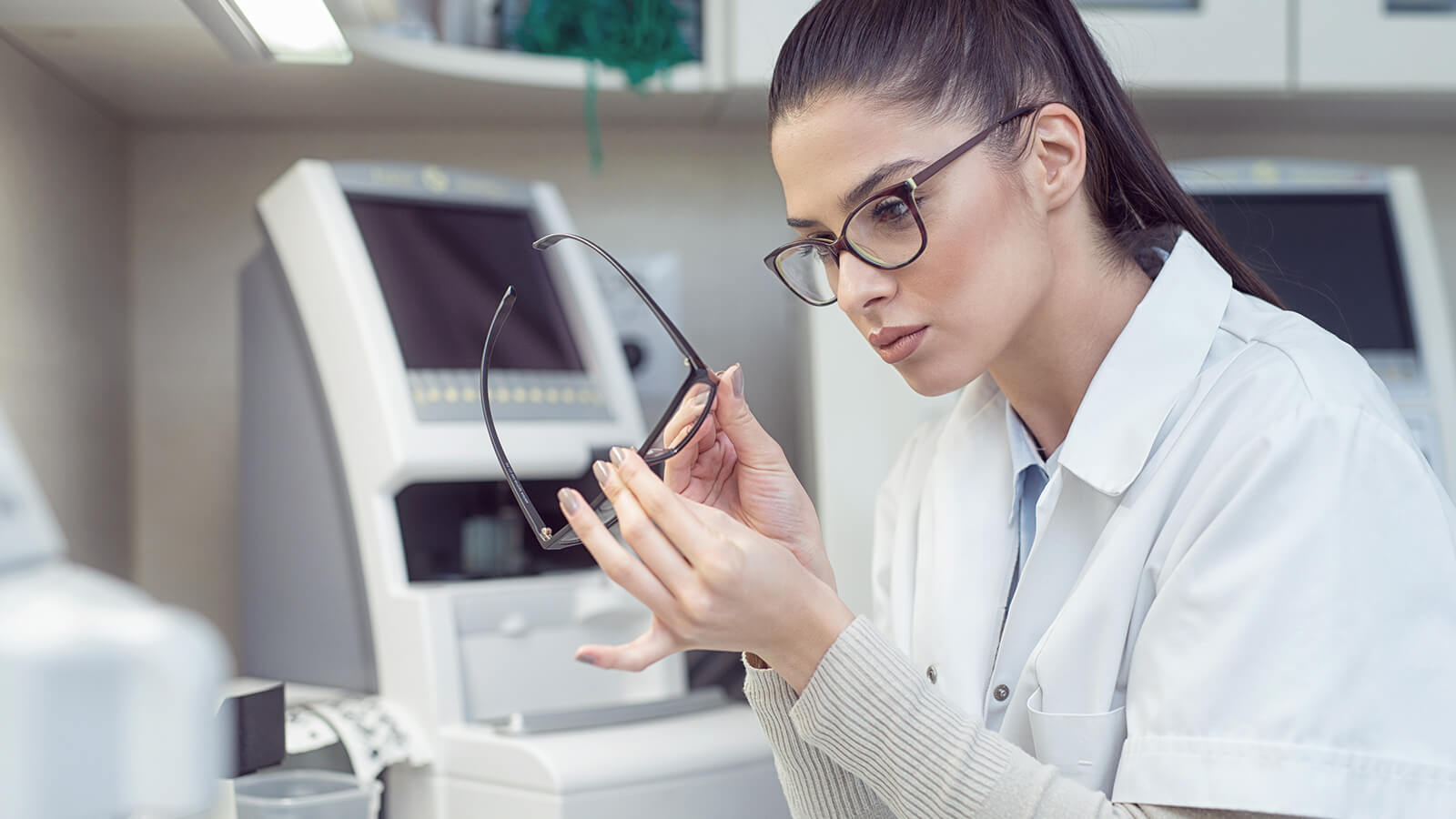 You may even reglaze your old eyeglasses, by sending existing and used frames to add new progressive lenses. This is another cost-effective option to re-use the eyeglasses.
Our Latest Stories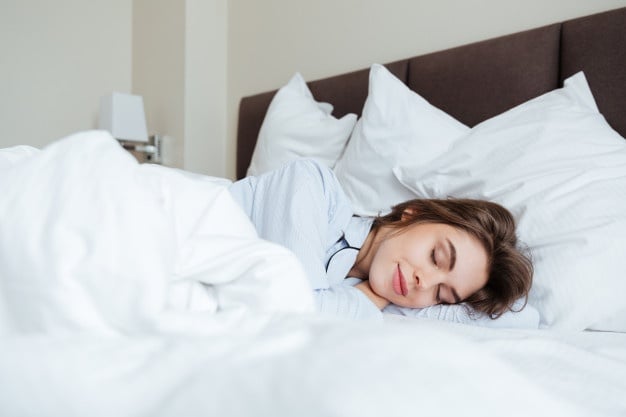 G
Gemma Gough
Published on December 25, 2021, 5:58 pm
Proper Sleep - A Prerequisite For A Healthy Lifestyle!
In this fast-paced modern era, humans have got deeply involved with the hustle and bustle of life. It is not at all an option but a necessity, given the increase in human consciousness towards living a life full of goals and ambitions. But, there is a downside to this. It is not at all a complaint, but just one of the passing transitory phases in the evolution process of human beings. But, what is it?
Learn More
Specscart Blog
Want the latest update on designer eyewear, shades or glasses? Our blogs give exceptional insights into the latest eye care measures and eyewear trends, fashion and style hitting the streets of United Kingdoms. From finding an optician or optometry near you to the latest designer glasses or sunglasses for the summer and spring fashion, you'll learn something useful every day. We publish regular informative measures on eye care, the latest design in eyeglasses and sunnies, celebrity specs and fashionable choices you can make in your lifestyle to up your fashion game. Read on to find information about various glasses types, eye condition and fashion trends in a fun and simple way that you would fancy with a cuppa tea.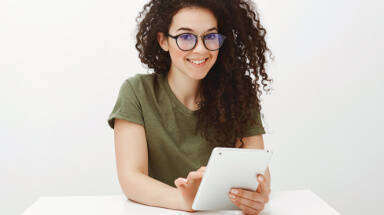 X-Blue Lenses
Gamer or hustler, your eyes can take only so much of digital blue light.
Give them the protection they deserve.
Buy Now
Read More
---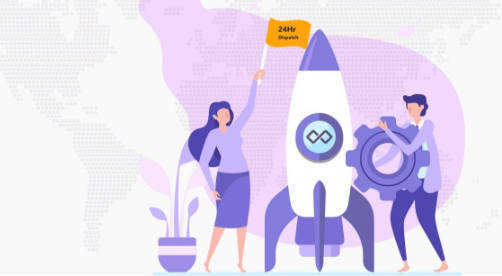 Specscart Rocket | 24 Hr Dispatch
Surprisingly fast delivery for every last minute occasion.
Order Now
Read More
---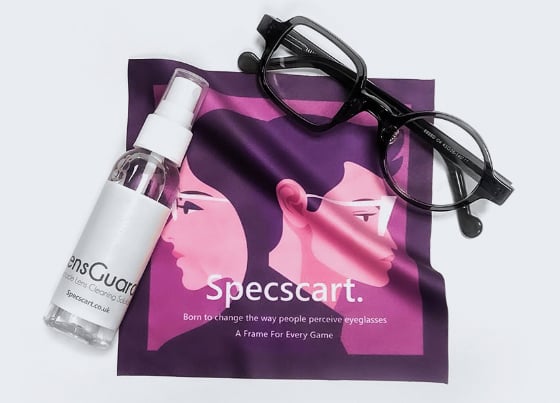 Specscart's Eyewear Cleaning Kit
Let no virus threaten you. Clean your spectacles with an antibacterial eyeglass cleaner that comes with a washable cleaning cloth of the finest quality.
Buy Now
---
Free Try At Home
3 lenses, 4 frames, 7 days - direct to your home for free.
Time to get choosy.
Try Now
Read More
---
Hello,
fellow reader!
An exciting offer is on the way to your inbox!
You like to read stuff, and we love that about you.
Enter your email-ID below and we will send you an exclusive offer!