Disclaimer- Self-expressive style is what you will be looking for in 2023.
What if we tell you that you can look super chic and trendy with just one accessory on? That is absolutely correct, as we will be diving into the women's sunglasses trend in 2023.
Many of you might consider sunglasses to be an essential accessory just for the summer, but did you know the grey cast and gloomy weather can actually cause eye strain? So, we would recommend that you must maintain a little bit of summer even in the middle of the winter.
Pinch of Nostalgia: 2023's Female Sunglasses Trends
Where 2022 was all about the dopamine style, next year will be all about nostalgia. You might not want to get out of the grandpa sweaters and socks and sandals; it is all about uncool being super cool now. Where optical glasses became the need of the hour with increased screen time or even the protection against the sun.
Next year should be all about getting ready for the brighter days; and making a statement of your own. Comfort combined with fashion will help you to rev your engines for the day.
Sunnies have this unique ability to take you to places just by being there. A jewel-toned glasses might pull you to the historic beauty of Italy's southwest coast, where you would be enjoying the cold breeze from the ocean. See, wasn't that super easy?
Sunglasses have this unique way to champion every look, so without any further delay, let's get into the sunglasses 2023 women's trend.
Pastel sunglasses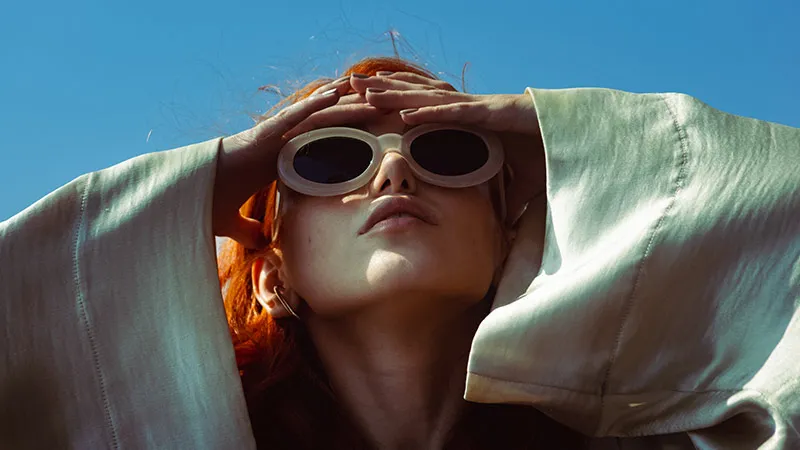 Pale shades are actually washing off the trend! It's quite a huge thing to witness that from lurking on super bold colours how we shifted towards nude and soft shades.
We like to call them ice-cream-inspired glasses, as the colour lilac, and soft pink and nude hazel shades make us think of every ice cream flavour we had in summer.
Pastel sunglasses are everything about bringing on the shine, it's super eye catchy, and we noticed that customers are more into experimenting with colours. It could be a response generated from the long years of the pandemic, but guess what we actually like this experiment with colours.
Styling tips
Black might be a thing, but light frames are in for the season, it helps in increasing your visage on the dullest day. This time while styling your pastel sunnies, pair them with a contrasting set of clothes, a colour that is super pop and this way, they will stand out in the trend.
Angular sunglasses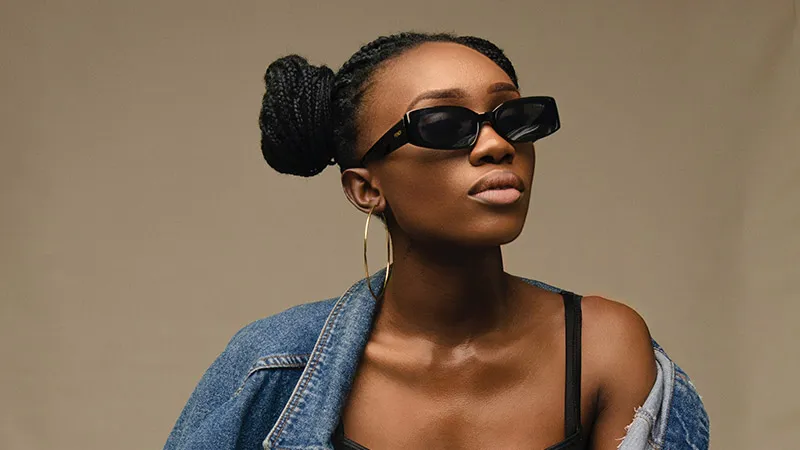 Angles have become our next favourite thing; it will be all about angles, futuristic architecture, and exaggerated interpretations. Adding an edge to the rectangular and triangular shape is a new thing now; there are several such sunnies that are now leading the spaces.
Shout out to the people with softer features; once these angular boys are on you, they will make you look extremely sharp and a major fashion sucker of the year.
Even Anna Wintour is rarely seen without hers' then how could you miss on them.
Styling tips
You are looking at a style that asks for a lot of confidence to be pulled off, but they could be easily paired with colour pop dresses and pastel dresses. Colour pops are a thing right now, so you might want to give them a definite try; also a super high pony will do best with the sunnies. Will definitely make you look like a virtual world design.
Cat-eye sunglasses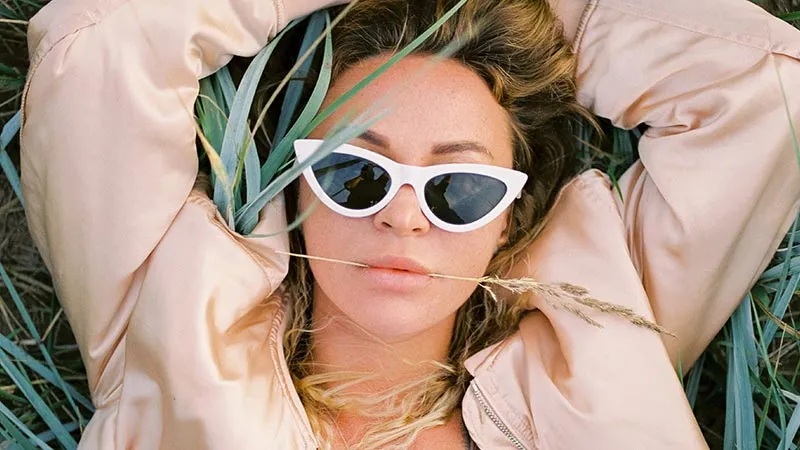 It is all about the feline fits, you might be thinking that cat-eyes have been around for quite some time, but the design is among those that has evolved from time to time. Feminine style sneaks on top every year, and the perennial design of the cat-eye glasses are the natural showstoppers.
These are a rather widest-reaching trend of all time, and there is no looking back since then. Every time you wear cat-eye sunnies, you make Marilyn Monroe smile, and trust us on this.
Styling tips
Again, the design is super wide stretched; you can style them flawlessly with every outfit. These will be among the latest trending sunglasses every year, so you do not have to worry about getting a section in your wardrobe filled with cat eyes; they will be your favourite feline friend for the years to come.
Sports sunglasses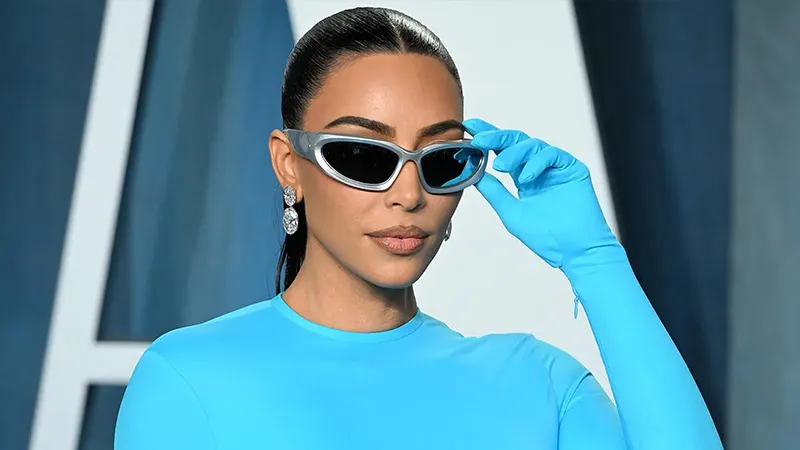 They are everything but basic they are all about a wider take on traditional designs. Though we realised it quite late, sports sunglasses always had an unyielding grip on fashion. Do you know what is the best part about sports sunglasses? These will rule the listing of trending sunglasses for ladies 2023 and will provide the best possible protection of all time, and that is exactly what they are known for.
Styling tips
Everyday adventure should be among the top of your priority, apart from that our favourite pick for sports sunglasses is when they are paired with unitards. Being always a fan of KK's fashion legacy, unitards, and sports glasses have become our favourite thing.
Rimless sunglasses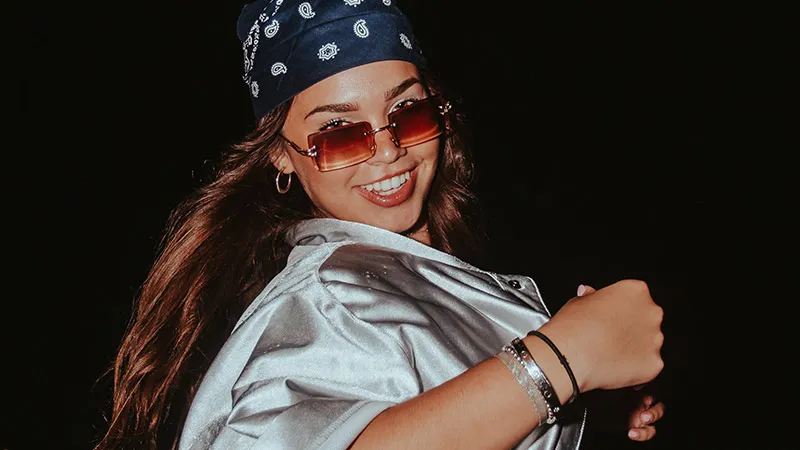 Behold the bold! It will be the most stand-out micro-trend of all time, and trust us on this. We believe that you have already received the memo that Y2K is officially back, and so are our favourite rimless sunnies.
Rimless sunnies that have ruled every music video ever in the late 90s and early 2000s are back in the forefront again (no pun intended). No rim, no problem; these sunnies are definitely having a moment of themselves, and we just need to let them be.
Styling tips
Do you know what our favourite tip for rimless sunglasses would be? Just to keep it simple, these tinted statements make sunnies like to do their work all alone.
It is a well-researched and smartly curated list of sunglasses trends 2023 female and has every contribution from the experts of our team.