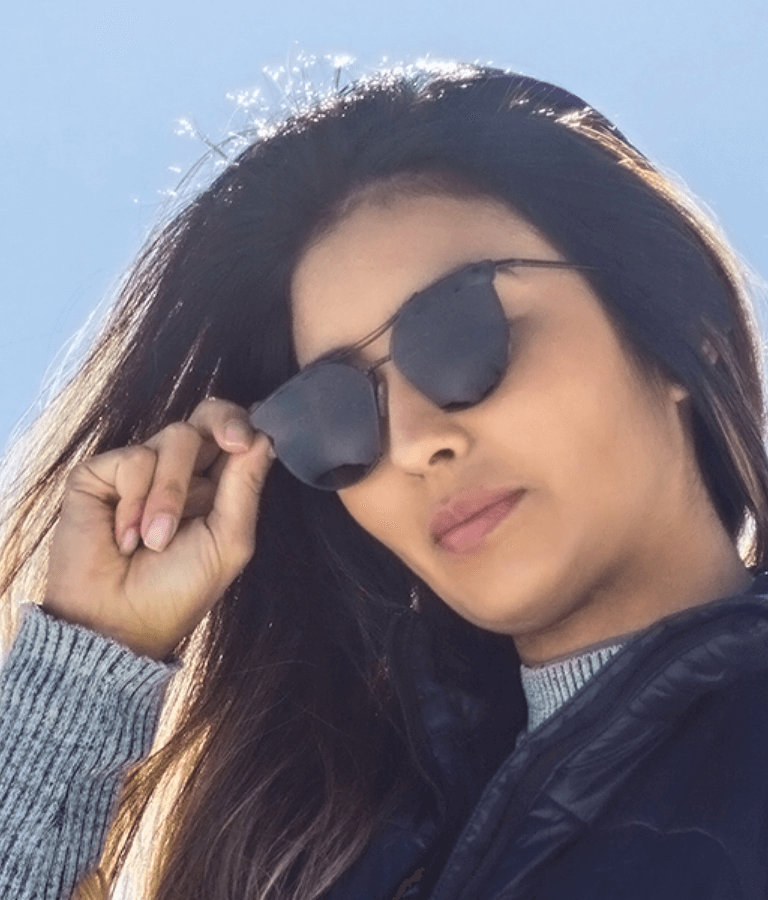 Fully Loaded Lenses

Anti-UV

Anti-Glare

Scratch Resistant

Impact Resistant

All inclusive
Double Bridge Sunglasses
Next Grooming Accessory

Fully Loaded Lenses

Anti-UV

Anti-Glare

Scratch Resistant

Impact Resistant

All inclusive
Double Bridge sunglasses is a two-cut bridge design that adds endurance and classic design to the glasses. You can keep your look opulent and shielded with these simply marvelous sunglasses. The classy look works with the impressive lenses and heights at the cloverleaf of the bold, beautiful frames and impressive material finishes. A double bridge adds extra-chic style as soon as you slide on this perfect pair!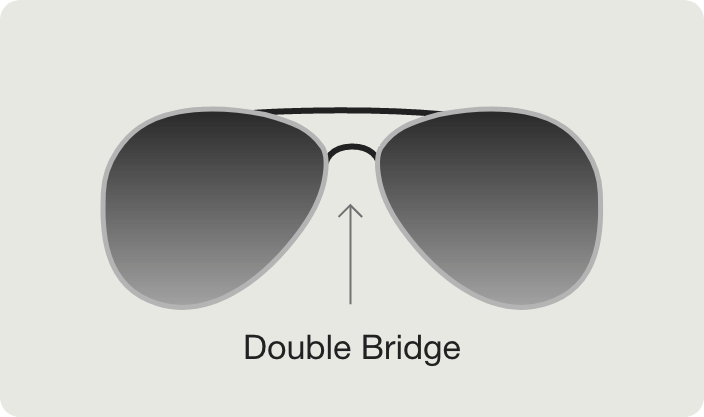 There is nothing better than welcoming the cool trending sunglasses. Renewed sunglasses are always seen to complement your look. But did you know, the double bridge sunglasses are the most lascivious trend of the year!
These are unquestionably hard to ignore and easy to cherish sunglasses that you assuredly have to shop. It's time that you abandon your old, conventional sunglasses for equally as bold and fashionable as the double bridge sunglasses to give people something to master and admire.
The bridge is that shred of substitute that connects the two frames together, and a double bridge adds an added bar over thetop of the lenses, making it more graceful.
This design started in the '60s and lately achieved notoriety, and it won't be wrong to state the fact that it is all over the place! From Instagram to Facebook, to Twitter, to Pinterest, this trend has taken over the hearts of people. Despite it being such an antique design, it looks considerably smart and smooth.
Types of Double Bridge Sunglasses
Tinted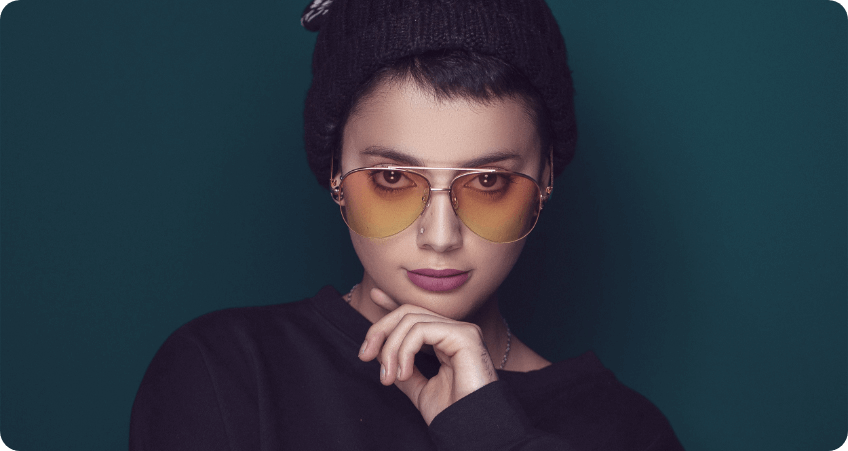 Reflected Coating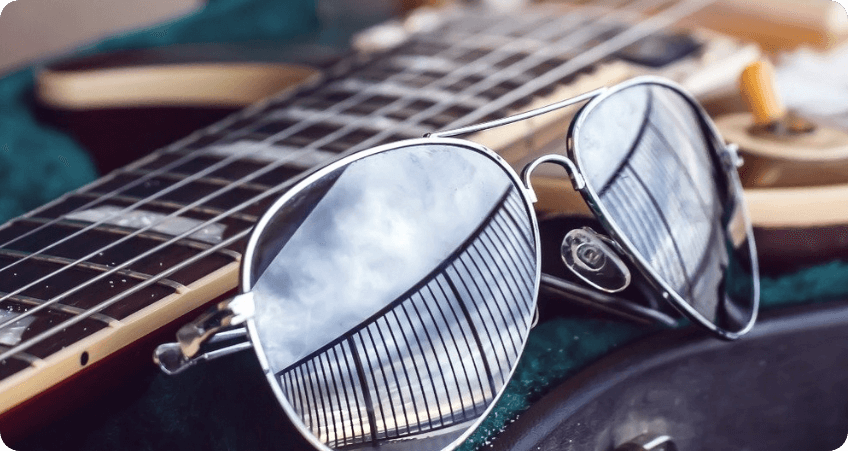 Polarized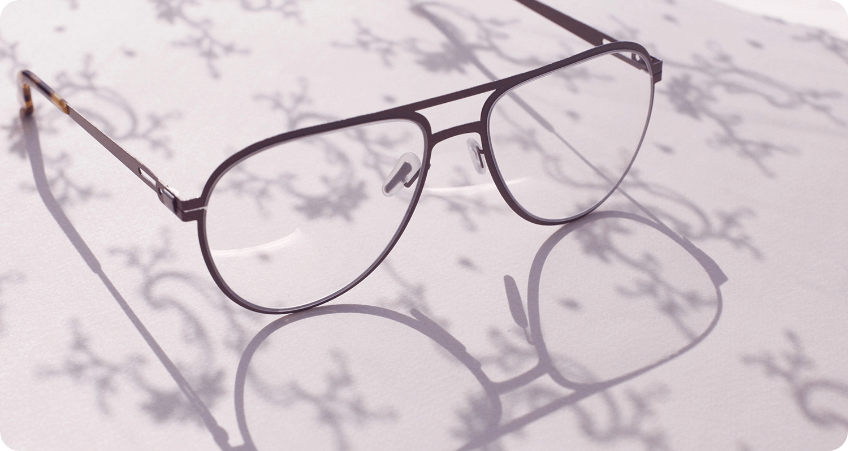 Prescription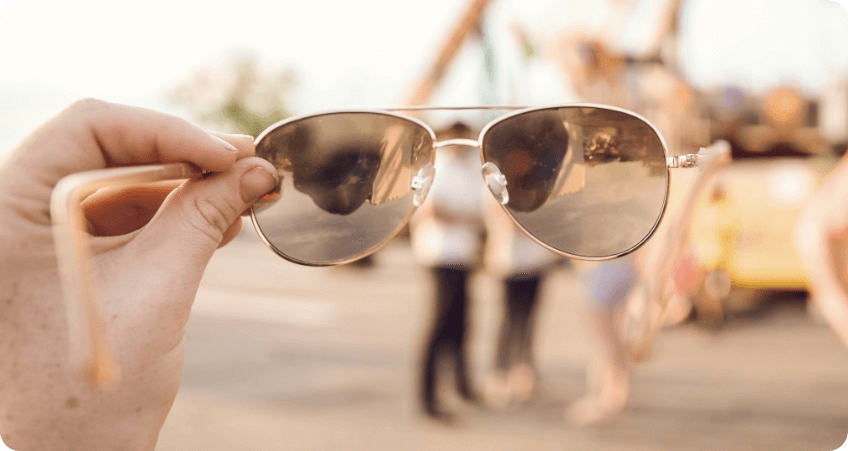 Gradient Tinted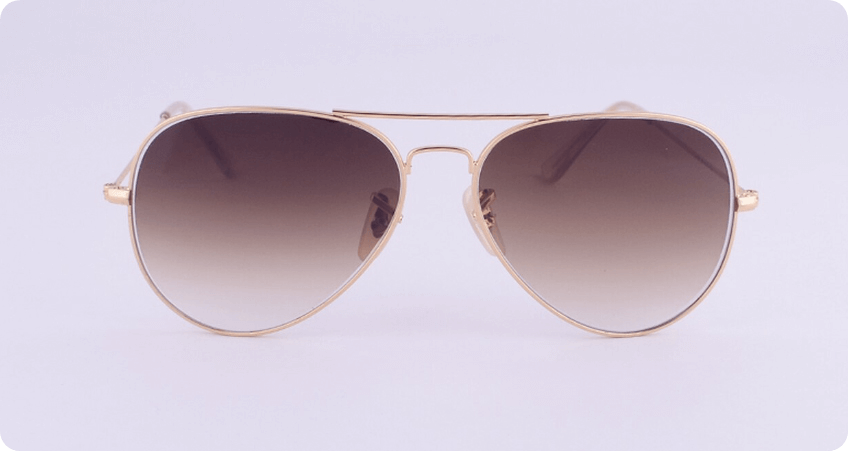 Sunglasses support plenty of practical objectives: they cover your eyes from harmful UV rays, which can cause cataracts, they surely hide aftereffects, inevitable eye-rolling, and the full-body scour individuals can't help it. But here they append just the best significance of fashion eminence to all your attires.
When you use a double bridge with an oval shape, an aviator shape, or a rectangular shape, you have the idea of something old- fashioned. The famous double bridge aviator style adheres to the 21st century. This style highlights flat or arched metal bridges or a grandfather-style plastic outline. Distinct reflected or gradient tinted lenses give you innumerable choices to build your look.
The bridge outline in double bridge sunglasses is made of metal or a combination of metal and plastic. The bridge shaped framework stays the nose along with a silicone nose cushion with the shaded color lens.
Why choose Double Bridge sunglasses?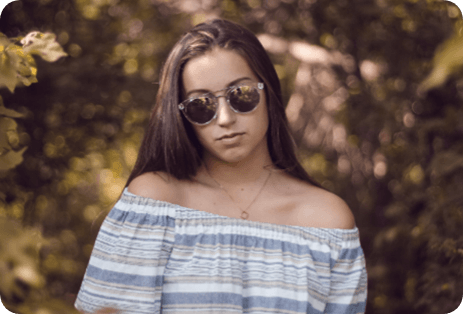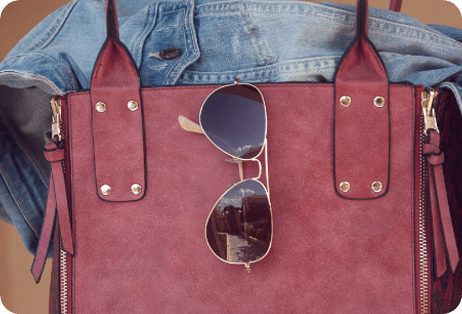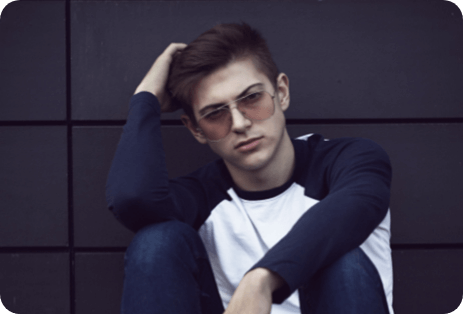 Choosing the perfect pair of sunglasses is as important as a style marker as dragging on the excellent pair of jeans. That being said, double bridge sunglasses are unquestionably enumerated, which is going to make you look fashioned.
These glasses are going to make you stand out in the crowd and get you noticed. Not only this, but double bridge sunglasses also are easy to carry and low maintenance and don't forget, they are pretty comfortable too! Get your hands on these fantastic glasses before they run out of stock.
Double Bridge Sunglasses for Men & Women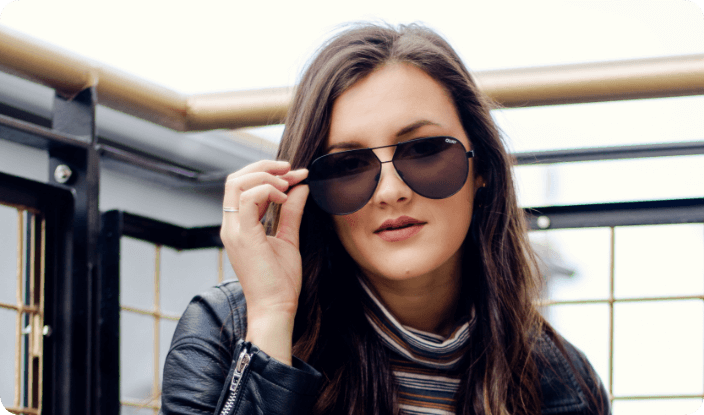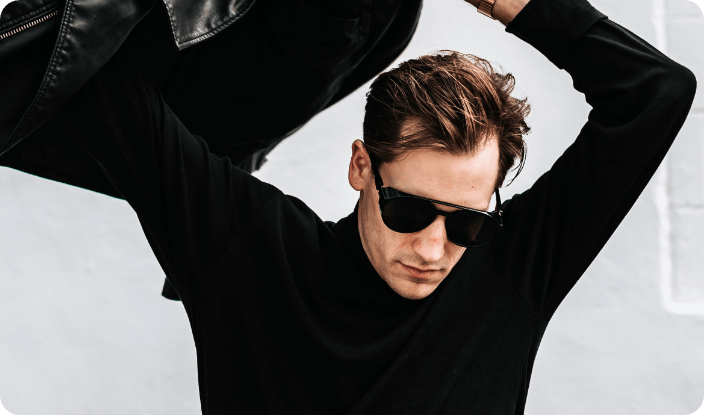 Double bridge sunglasses are renovated in a modern style to give the most stylish finish. Many new designs in sunglasses are designed to get highlighted. It is created as a notion to get more liked by today's peers. It is going to stay in fashion. These sunglasses suited both men and women.
Men and women are carrying double bridge sunglasses more as a style and vogue. Black colored double bridge sunglasses with golden touch have always been a favorite hot color in public. This sunglass has the essence of luring men to wear it. It will lookmost immeasurable on men. A man with these sunglasses is blazing up and bestowing a positive fashion. His style is impressive. It helps to reveal your blistering and tempestuous look.
These super cute polarized double metal nose bridge sunglasses are, especially for women. Women with double bridge sunglasses are a combination of qualities that entertain the intellect, and will look like a glamour diva. These sunglasses are in trend now. An unusual hairband is pairing well with sunglasses.
Why Specscart?
Specscart's Store
---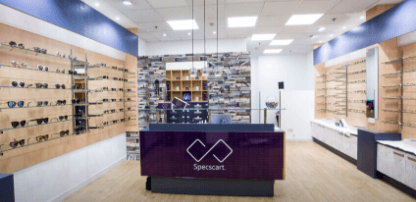 Store - 79, Walkden Town Center Manchester - M28 3ZD
Call - 0161-3125767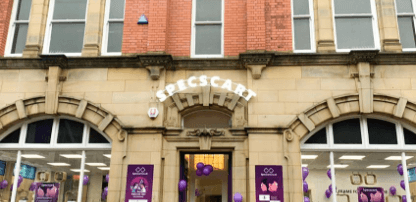 10 Union Street Bury Greater Manchester - BL9 0NY
Call - 0161-3125763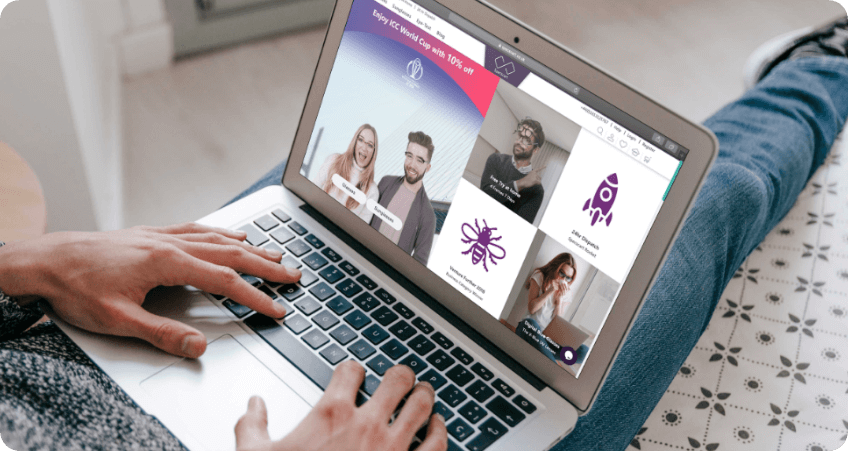 Specscart is the one-stop store for all your eyewear needs. With season and year, there's millions of trends and design that set foot into this world. Eyewear is an undeniable fashionable need for every moment to make your look fashionable and chic. Glasses are not just a sight corrective tool but an accessory to express your personality and emotion. Specscart perfectly understands the true essence of the notion every eyewear user has with its glasses hence it came into existence to make the market more customer-centric. It ensures the best of design, material, style in your perfect pair of sunglasses.
At Specscart, you get thousands of frames in different styles and materials like acetate, titanium, wooden, and many others. Each lens is free fully loaded with anti-glare, anti-scratch, anti-UV and Impact resistance to ensure maximum life of your glasses. The same is executed with your sunglasses lenses that are decked with polarisation, anti-reflective and UV400 X-PRO. These essential coating helps to ensure your vision stays protected from the harmful sun exposure.
With free home try-on service, you get to take your glasses for a free test drive for 7 days to up to 4 frames. We aim for free shipping over the world to ensure your little pair of accessory doesn't charge more than you expected. With a bunch of shades and design, you'll find thousands of sunglasses that are created for your occasion. It's latest designs and vibrant colour tone of sunglasses designs make the sunglasses the must-have graceful style and roll the new design sunglasses as the gleaming accessory, which you can buy online or at the store. Go ahead, try them and feel free to return them under 30 days of free return.