Buy Square Sunglasses Online to Refresh Your Look
Our range of square sunglasses has something in it for everyone. Whether it is oversized square sunglasses for a chic fashionable look or square rimless sunglasses for a no-nonsense sophisticated look, you'll find something to match your favourite occasions.
Square Sunglasses For Men And Women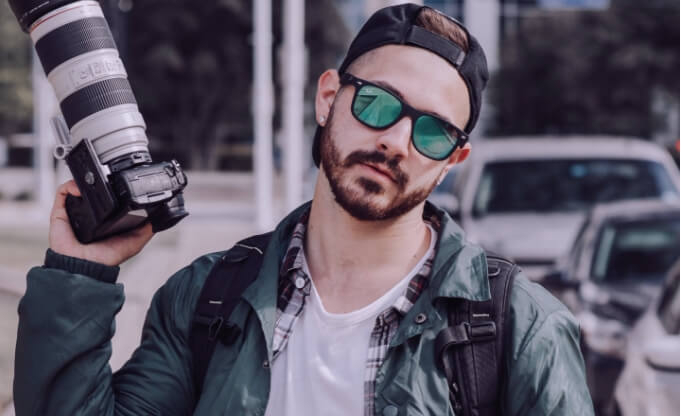 Square Sunglasses for Men
Compared to women's styles, men's square sunglasses are smaller and more sleek. This year, metal sunglasses are more in trend. If you want a single versatile pair of sunglasses, order black square sunglasses and you're all set. You can wear it just about anywhere – on your way to work, at the beach or on a vacation.
Square Sunglasses for Women
Women's square sunglasses mostly include oversized ones, which are perfect for a glam look. You can also keep it more subdued in a tortoiseshell pair, for a casual day out. Match it with a satin shirt or a top with jeans and strappy sandals for the best effect.
Order Square Rimless Sunglasses Online – Trending Look of the Season
Square rimless sunglasses are one of the most popular trends in 2022, especially when it comes to men's style. Technically a cross between square and rectangular, they have major 90s vibes, like many other trends that have made a comeback.