Free Shipping & 24 Hr Dispatch. Even On Weekends!
Iconic Eyeglasses that Go Beyond Seasons
#aframeforeverygame
Shop by Brand
Premium, Not Expensive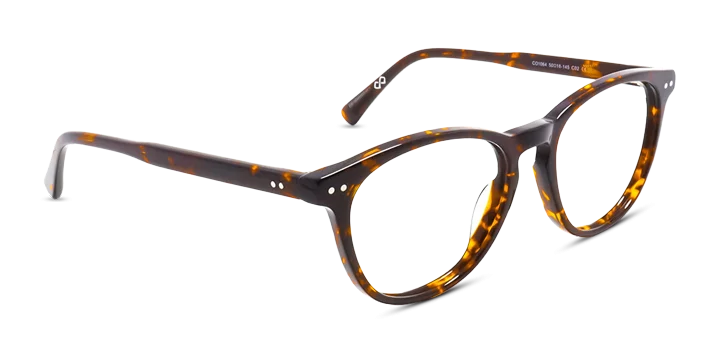 Our design team blends sophisticated craftsmanship with modern lifestyles to re-shape optical designs. Acetate aviators? You got it. Cat eyes with a hint of round? You'll find it here. Tom Archer is trending as the best choice for designer prescription glasses online, it has it all. Cementing iconic designs, premium materials, and upscale details into an affordable package, these spectacle frames are functionality and flair personified.
Discrete Elegance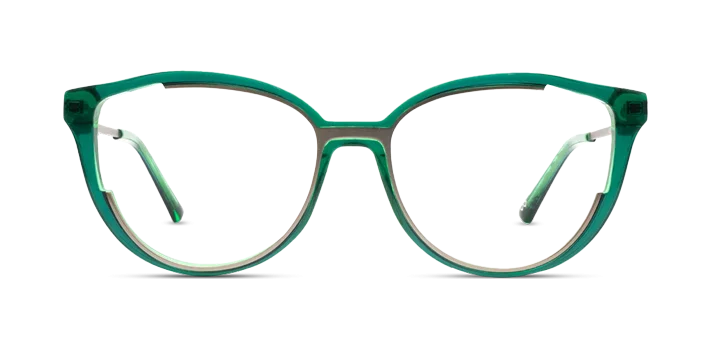 True reflection of exquisite glasses frames handcrafted with ultra-premium materials and finished with elegance- that's Marc Fabien. Tailored silhouettes for an editorial feel, our Marc Fabian range is 'the' new-age luxury. The beauty of these eye frames echoes silently and radiates a graceful confidence, without needing any logo-centric backup. Buy designer glasses online that depict a gala of opulence and 21st-century glam!
For the love of the Game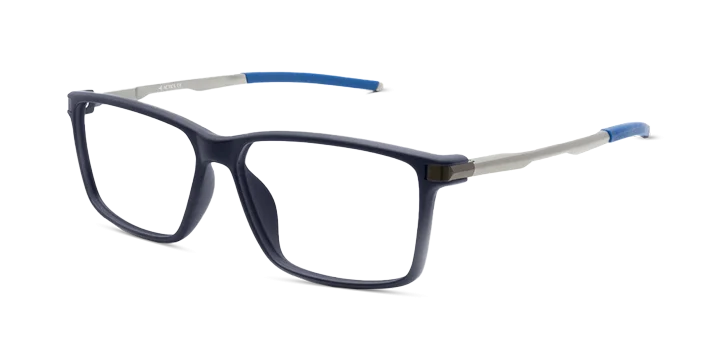 High performance sports glasses frames discovered in Britain. Actics spectacles provide superior agility with a wider vision field for winning the game. Embodying true sportsmanship, our Actics range is competitive, gracious, and zealous. Devised to accelerate that 'adrenaline rush,' and designed for the disciplined athlete, these UK-made online spectacles express agility, high-performance, and fervent enthusiasm!
Our Stores
Your friendly neighbourhood eyewear store!
Pop-in to see us for a free eye test & the best glasses frame shopping experience.
Free

Eye-Test for everyone in all Specscart stores.
Free

Eye-Test for everyone
in all stores Book Now
Superheroes
Behind The Frames
Superheroes
Behind The Frames
The Specscart. Team – driven by innovation, craftsmanship and joy. A proud team which works day-in and day-out to provide high quality glasses online in the UK and beyond, delivered in record time. Specscart is confident, humble and self-assured. We are not simply selling designer glasses online and in-store but are creating a transformation within the eyeglasses industry of the United Kingdom and, of course, the whole world wide! Our optical frames crafted in the UK are made for the 21st century customer who knows what they want!
Specscart. - #Aframeforeverygame
With the purpose to solve one of the biggest experienced real life problems, that is, getting glasses on time, We started Specscart with the vision to "change the way people perceive eyeglasses".
Specscart firmly believes that glasses should no longer be seen just as a tool of sight correction, rather glasses should be a fun, fashionable accessory that is made ethically and is a true joy to wear.
Glasses should be a part of your beloved accessories collection such as bags or shoes, your spectacles should also be the extension of your style. When you can't wear the same pair of shoes for different occasions then why eye glasses? With over 1000+ styles of fashionable eyeglass frames, we have something for every mood, occasion, and budget so you can try Specscart, for all your eye wear needs.
With this belief, we are becoming one of the UK's fastest growing eyeglasses businesses with rapidly-growing services and shipping orders in 45+ countries across the globe from Manchester!
How It All Started?
When Sid (Specscart's Founder) was a student at the University of Manchester, he broke his last pair of glasses just two days before his semester exams. After wandering in the Manchester City Centre, looking for a replacement, the specs he found were expensive, mediocre quality and with a hospital-like shopping experience. P.S. The lead time for delivery at high-street opticians was 10+ days.
The ones he liked cost well above £150 and designer frames were unaffordable over £400. After paying an insane amount and without even properly trying the glasses, the irony was that they arrived much later after his exam. Hope was lost here, but a direction and purpose was found.
Driven by a desire for change, Sid embarked on a journey to transform the eyewear industry in the UK. He aimed to address the existing issues such as high prices, complicated UX, delayed delivery and limited frame options.
Within just four years, we built a customer base of 60k+ because of our amazing services that include premium quality frames at affordable prices, free clear fully loaded lens coatings, 24hrs delivery and free home trial. All this to ensure that no one has to pay a hefty price like Sid did for a quality pair of spectacle glasses and everyone's basic eyewear needs are met on time with fashionable options!
Why Do People Trust Specscart for Online Glasses Shopping?
Specscart has become one of the most loved eyewear brands for a reason. Our commitment to customer satisfaction is our top priority. We work hard to make high-quality frames for glasses and sunglasses at unbeatable prices that are made in Britain.
At Specscart stores, Walkden, Bury and Urmston, we offer free eye tests for all ensuring that everyone has access to quality eye care. Our positive customer reviews and loyal customer base speaks volume about our dedication to providing the best customer service and quick assistance. Not only that, you can buy new glasses with confidence, knowing that your eyewear needs will be met with utmost care and attention and with complete satisfaction.
We offer one of the fastest delivery on ordering prescription glasses online in the United Kingdom within just 24 hours, even on weekends (T&C apply). When it comes to emergency glasses, you can trust Specscart anytime (See Reviews). Also, one can buy prescription glasses online with ease as you get free fast shipping worldwide!
Specscart as Your Go-to Eyeglasses Companion
At Specscart, we understand that the latest eyewear trends come in all shapes and sizes. That's why we offer a wide range of lightweight and comfortable frames to suit every style keeping light on the pocket. Whether you're looking for subtle options or premium designer spectacle frames at non-premium prices, we have got you covered as we are the one-stop online glasses shop in the UK.
With a strong online presence and three retail stores in Manchester, we are trying to change the eyewear game. All our fashion glasses come with premium lenses, made in-house at our state-of-the-art glazing lab located in Bury, Manchester.
We bypass all middlemen, connecting directly with our customers to be able save costs on best-quality lenses. Our clear fully loaded lenses come with free anti-glare, anti-UV, and anti-scratch coatings. We also produce world-class accessories, such as vegan leather spectacles cases, and designer cleaning cloth to take care of all the tiny details.
For Premium Varifocal lenses, Specscart is one of the very few eyewear businesses in the UK that offers premium-quality varifocal lenses at a uniform price and no hidden costs.
One of our most loved services, free try at home, allows you to try up to 4 frames for 7 days at no costs, from the comfort of your home. So, Specscart takes comprehensive care of vision-related issues, and never hesitates to go the extra mile. From single vision lenses, uniformly-priced best-quality varifocals, to trying glasses from your home's comfort, and more, choose Specscart as your trustworthy eyeglasses store next door!
FAQs About Glasses Online in the UK
What is the process to buy online glasses in the UK?
It's a very simple process to buy online glasses at Specscart.co.uk –
Choose your favourite glasses according to the preferred size and shape.
If you're unsure about how the frames will look on you, you can order them for a free home trial instead for 7 days.
If you want to buy them, proceed to checkout and choose from the various lens options.
On the Lens Type stage, choose among single vision, varifocal and non-prescription lenses.
On the Lens Coatings stage, choose among clear fully loaded, blue light, sunglass tints and Transitions.
On the Lens Package stage, choose among basic, thin and ultra-thin packages (depending on your eye power)
Finally, upload your power or enter it manually (you can even send it later through email or post).
Why online designer glasses are cost-effective?
By selling glasses directly online, there are no middlemen and fewer overheads, making them around 70% cheaper than high street. At Specscart, we offer free protective coatings with all, so that you don't have to spend extra on necessities. Made with high quality British craftsmanship, these are the best online
affordable glasses
in the UK.
Can I try glasses on Specscart website?
Yes you can! Order any 4 frames for a free home trial for 7 days. Along with the 4 glasses frames, we'll also send 3 sample uncut lenses – clear, blue light and Transitions. You can read more about the service here - Try at Home 2.0
Can I select frames and glasses on Specscart website?
It is very easy to select glasses and
prescription sunglasses
online on Specscart. You can choose on the basis of shape, style, size, colour and occasions. If you're confused about how your new glasses will look, you can always order 4 frames to try at home for 7 days, for free. Other helpful resources include a face shape guide and how to measure your PD.
What are the best places to order glasses online in the UK?
If you are looking for the best places to order spectacles online, you should give Specscart a try. With our user-friendly website by your side, online glasses ordering is super simple at Specscart. You can select an ideal pair that suits your needs from a wide range updated with the latest trends. To know which spectacles frames look best on you and check for their fit, you can avail our free home trial service. We provide all these frames with free protective coatings and free fast shipping - so there are no hidden costs.
What are the benefits if you buy glasses online in the UK?
Buying glasses online in the UK comes with multiple benefits. Spectacles online are super affordable as there are no middlemen and fewer overheads, making them around 70% cheaper than the high street. Further, when you go to buy online glasses frames in the UK, you also have the option of trying on these frames at home to match the experience of a retail store. If you choose Specscart, there are more amazing things on offer such as free single vision lenses for spectacles frames, which also come with free protective coatings, along with facilitative services such as free and fast shipping, and free 30 day returns (60 days in the case of varifocals), among others.
Can I get my prescription glasses online in the UK the next day after placing the order?
Yes, you can, if you choose to order prescription glasses online from Specscart! All single vision orders with clear lenses (excluding the ones with a complex prescription or advanced lenses) are dispatched within 24 hours after the order is placed. We dispatch your orders even on weekends. So go ahead and find your ideal style in our collection of online prescription glasses.