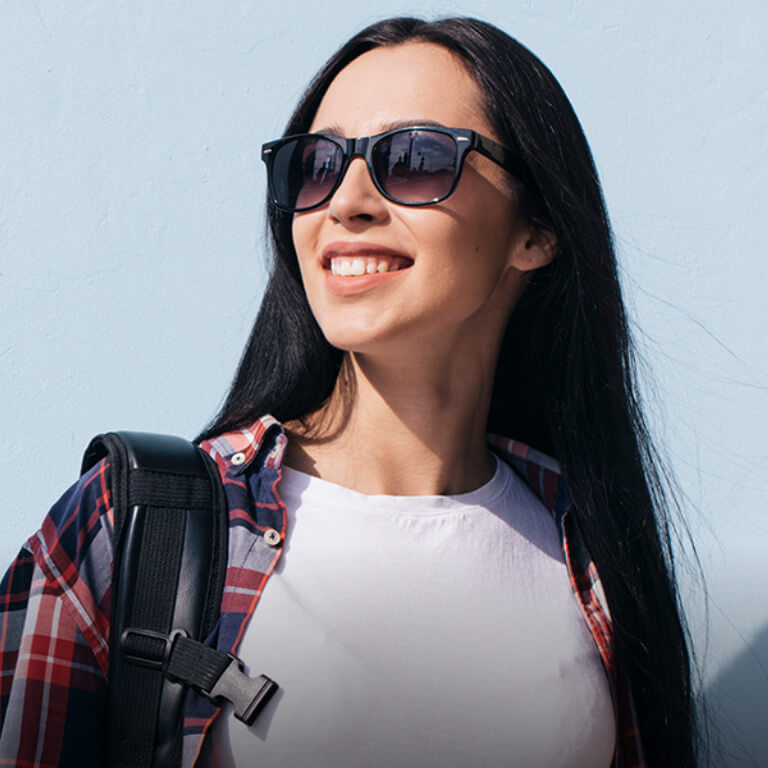 Free Fully Loaded: Anti-UV, Anti-Glare, Scratch Resistant, Impact Resistant
Black Sunglasses
Swagger, Elegance, and Style

Free Fully Loaded Lenses

Anti-UV

Anti-Glare

Scratch Resistant

Impact Resistant

All inclusive
Black Sunglasses are always the newest and most fashionable sunglasses for men and women. When in doubt, go for the black sunglasses. You can't mess with a classic. A perfect pair of black sunglasses will make you feel so cool as you keep your eyes guarded in all seasons. These sunglasses give the perfect classiest touch with all your outfits. You can protect your eyes from the sun with these black sunglasses, making sure you also look great and in style!
---
Black Sunglasses are the Best Fashion Styles
Black Sunglasses Wayfarer
Geometric Black Sunglasses
Black Oversized Sunglasses
Black Sunglasses with silver frame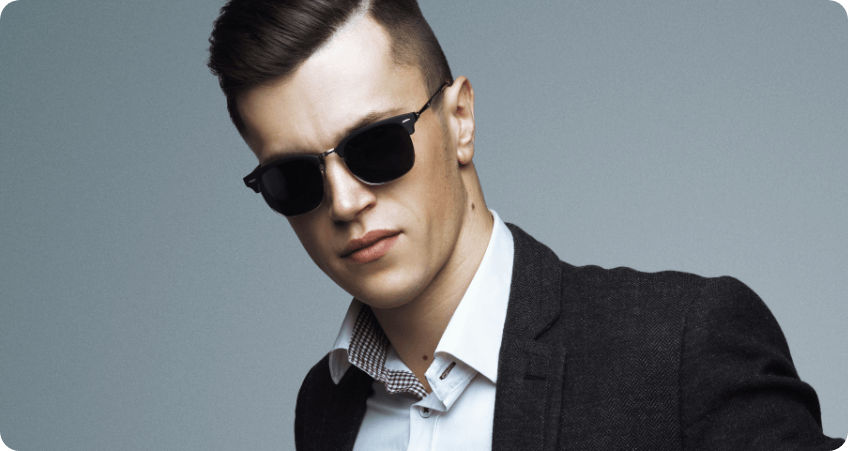 Your closet is already filled with '80s-inspired accessories. The black sunglasses with silver frames will be the perfect way to look glamorous! They have a beautiful round frame formed of multiple silver wires. The sunglasses perfectly hide your lovely eyes, and they'll give you 100% UV protection.
Black Sunglasses Wayfarer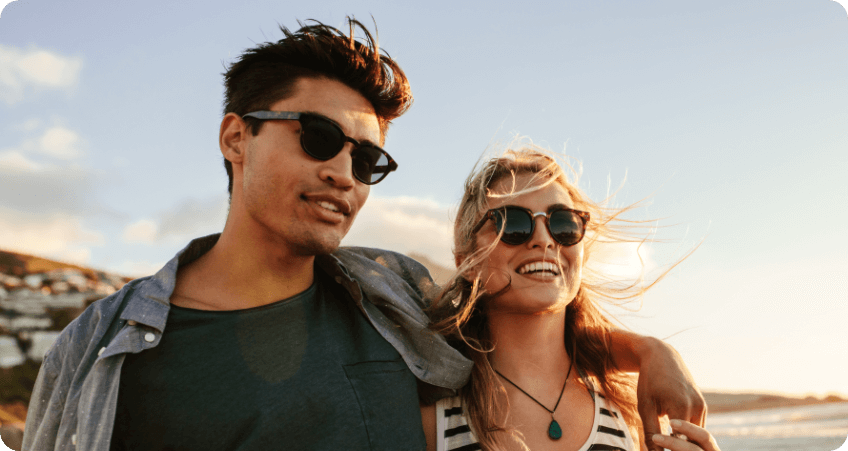 These black wayfarer sunglasses will look good in any happening, with unique designer frames that make them remarkable.
Black Aviator Sunglasses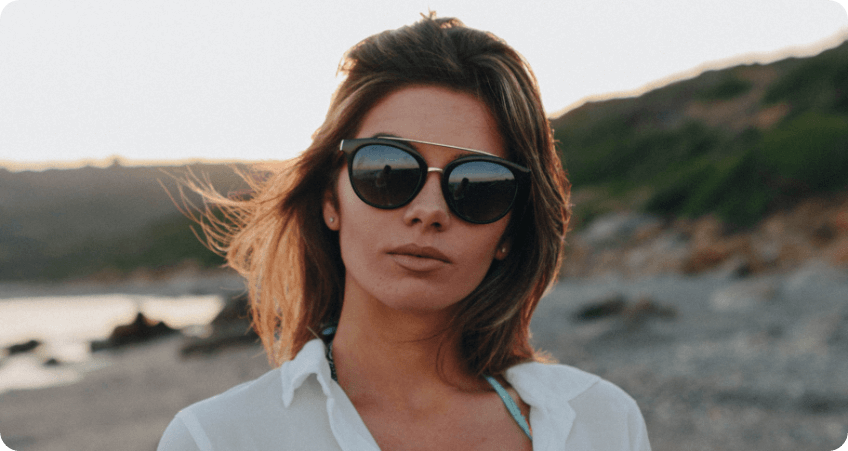 Aviators are the perfect black sunglasses because they don't favor to surprise the face. They fit in well with men & women and are easy to pair with both informal and formal attires. The pair of the black aviator is splendid, integrated with metal protection over the lenses that add a modern finish. It will surely draw everyone's attention.
Square Black Sunglasses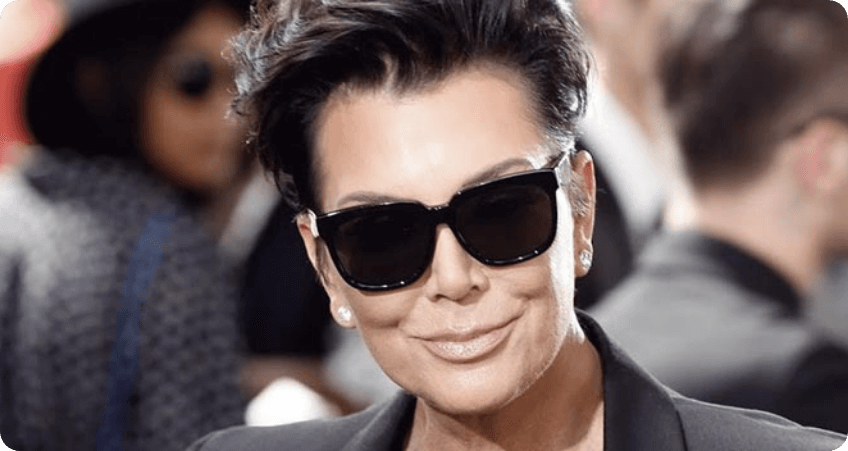 These square black sunglasses for everyone. They will give you a pleasing look. They are a vintage design that is timelessly elegant. They provide 100% UV protection, so they are perfect even for the blazing sun. They will definitely jazz up with every outfit.
Round Black Sunglasses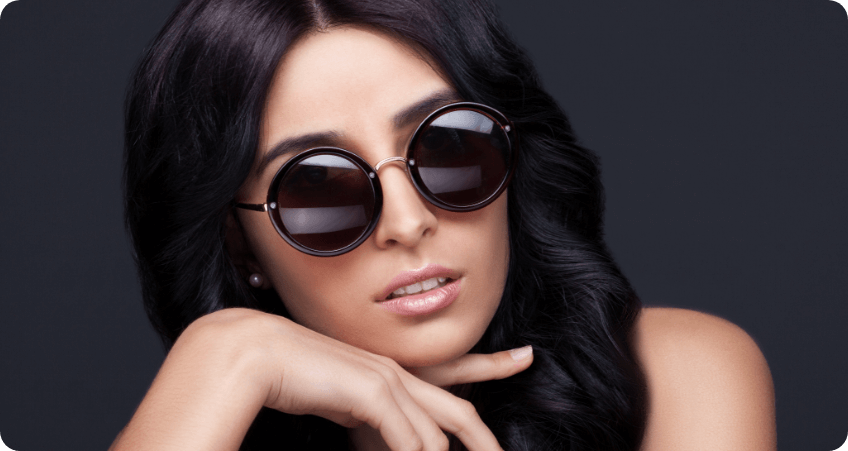 These black round sunglasses will get you feeling as classy and trendy look like the '70s. They have a round shape and the iconic sunglasses that you love to wear. These sunglasses will keep your eyes shaded from all the shows.
Black Cat-eye Sunglasses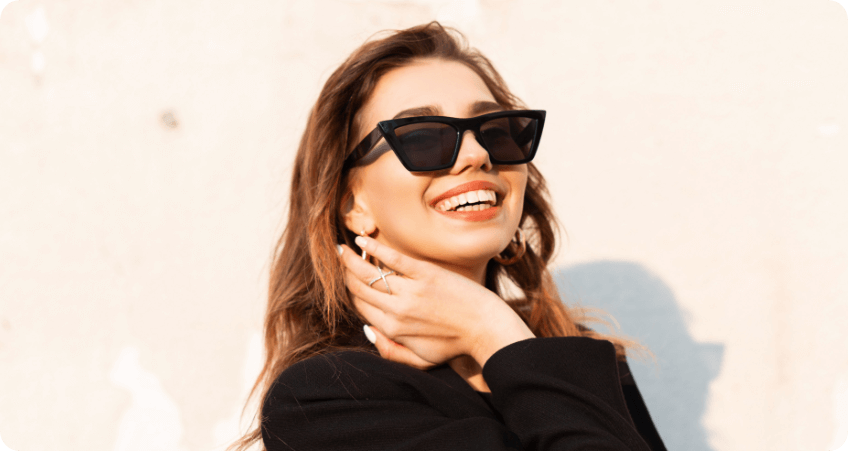 Black Cat-eye sunglasses give you an updated look. These black cat-eye sunglasses are beautiful and clean, and it will provide you with a fresh big city look. The classic cat-eye design is trendy amongst the ladies.
Geometric Black Sunglasses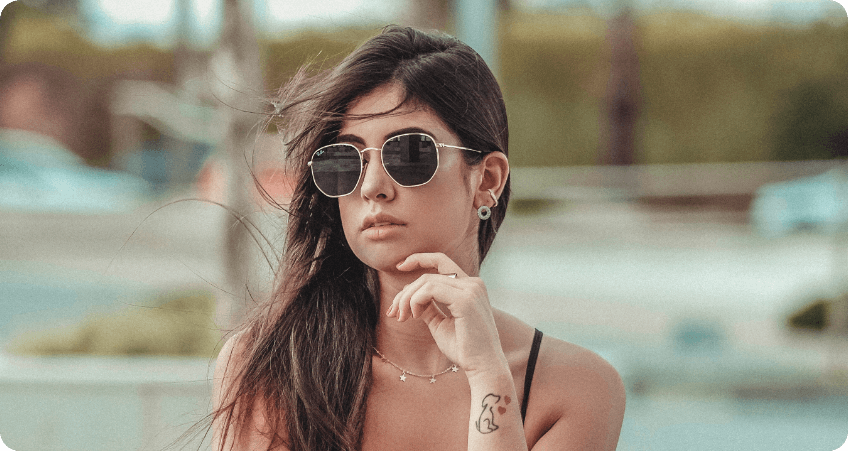 If you would define your style as fresh and modern, then these black geometric sunglasses will fit into it perfectly. These sunglasses have a sleek black frame with some attractive outlines, in geometric shapes. With these black sunglasses, you won't feel exposed.
Black Oversized Sunglasses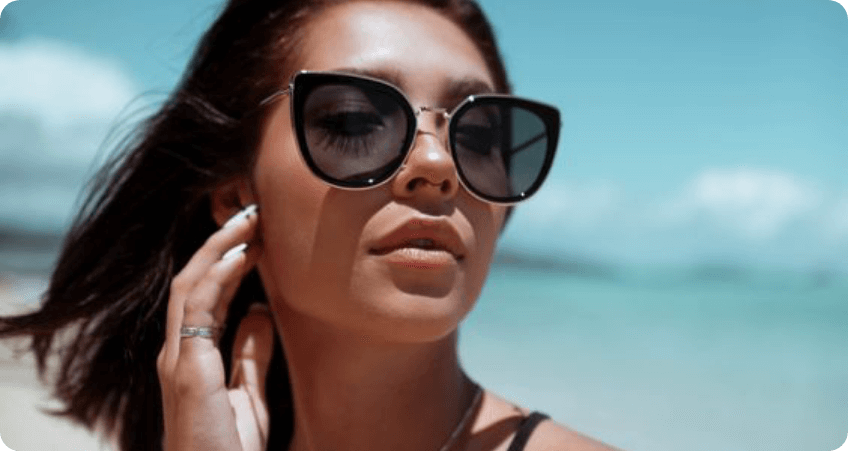 These black oversized sunglasses style provides you full protection from the sun's harmful UV rays. They will cover more parts of your face and will make you feel like a celebrity.
Black Sunglasses Styling Tips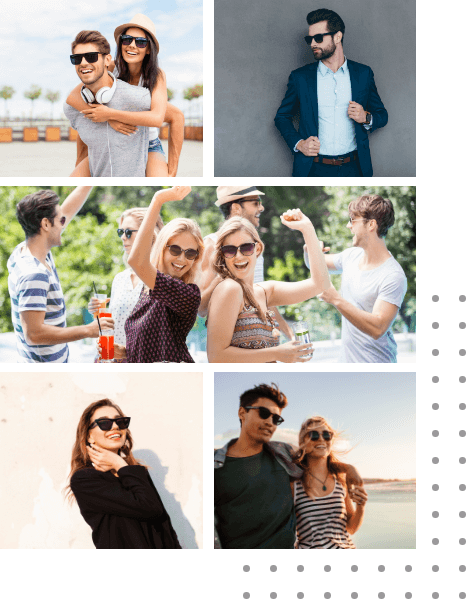 ---

If you're only going to have one perfect pair of black aviator sunglasses, it will go with every dress of your closet.

---

If you wear a lot of unique colors, it is best to prefer oversized sunglasses with black or metal frames.

---

If you wear all-blacks, then black sunglasses can work gracefully to upgrade your look.

---

Ensure your round black sunglasses also harmonize your style! If you like any classic accessories, then a pair of retro look black sunglasses will work with your look.

---

When donning rectangular black sunglasses, it's typically going well with the more delicate pair of any jewelry.

---

Black oversized Sunglasses are great for covering up when you don't feel like wearing heavy makeup, and you can keep an excitement to your magical look by putting on a fabulous red lipstick.

---

You can show off your black sunglasses when you're not donning them! You can put them over your head and hang them on behind your shirt or dress collar.

---
Where to buy Black Sunglasses
Specscart's Store
---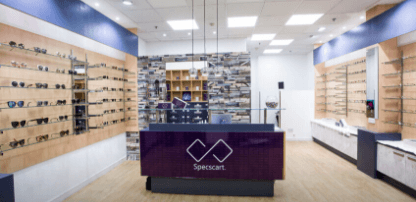 Store - 79, Walkden Town Center Manchester - M28 3ZD
Call - 0161-3125767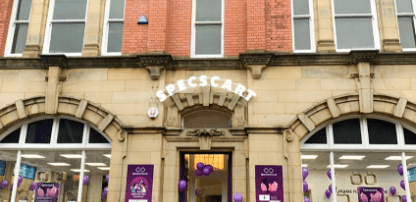 10 Union Street Bury Greater Manchester - BL9 0NY
Call - 0161-3125763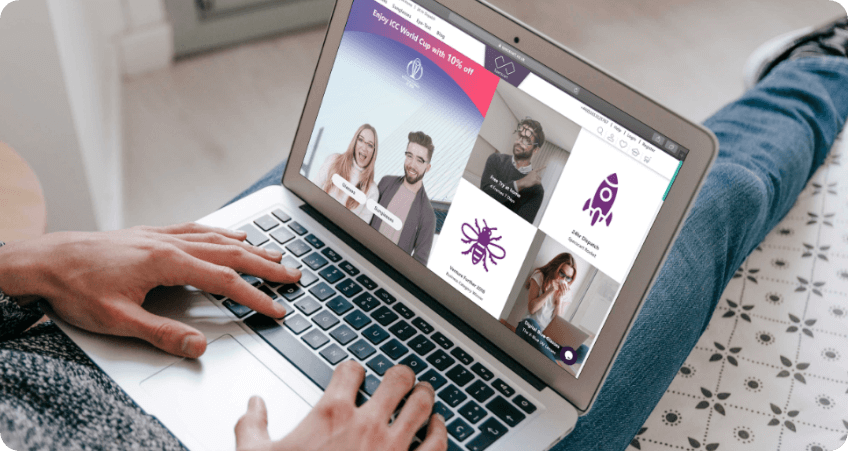 At Specscart, we not only give you the most enjoyable buying experience but also trustworthy customer services in the industry. The quality of sunglasses is best, and it will provide you with a comfortable look.
We give returns on every order and free shipping across the globe. We have a variety of most fashionable sunglasses at reasonable prices. At Specscart, we also proffer advanced lens coatings with anti-glare, anti-UV, and digital blue light. These sunglasses will protect eyes from dangerous UV rays and snow glares, UV rays. Additionally, there are light transition lenses that change the color of the glass from clear to dark shades on the closeness UV rays.
We also offer a next-day-delivery service. You can save your desired sunglasses, and these sunglasses will deliver to your doorstep within 24-hours.
Specscart's latest designs of sunglasses will make these sunglasses the beautiful must-have accessories, which you can buy online or at the store. For a charismatic, contemporary look, you can also pick a pair of prescribed black sunglasses from Specscart. You can guarantee that our sunglasses are the best.
At Specscart, Black sunglasses are always trendy and classic, we have delivered the most trustworthy and luxurious ones for you!