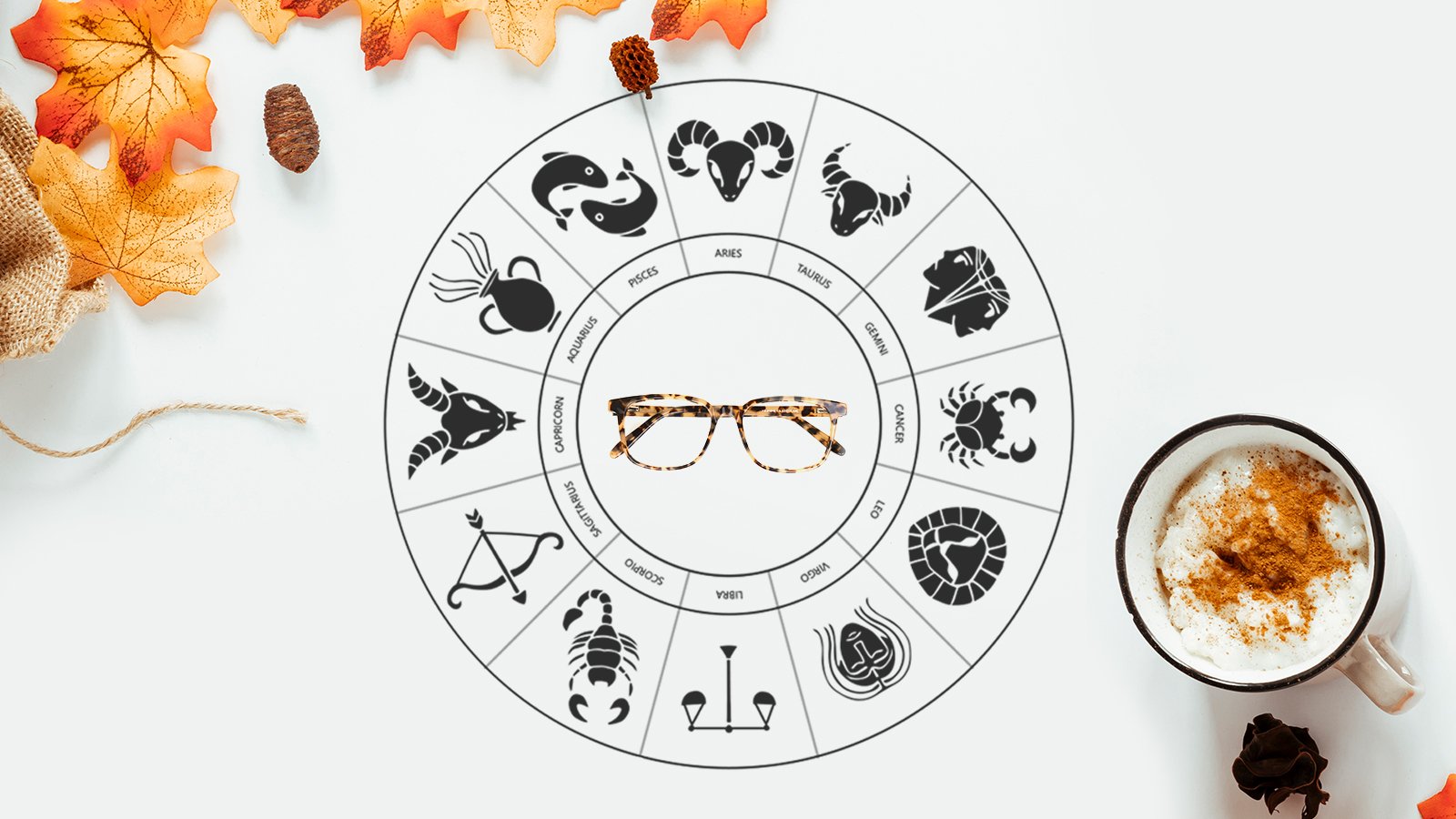 Capture zodiac inspired imaginations - Eyewear trends 2019
All is here, so is the time to reminisce about the fairest season. Excited? So are we to bring the Autumn-Inspired eyewear trends 2019. But with a twist this time. The blog shows a glimpse of Autumn essential glasses in accordance with your Horoscope. Your eyeglasses need a change every day and having a pair that makes you connect well with the season and with you is your eye's jam.
As many of us feel a connection with our Horoscopes and zodiac signs. This impacts our dressing sense too. So take a look at the new frames and jazz up your wardrobe with the new wearable silhouettes.
So here are some of the new vogue eyewear trends 2019 in contrast with zodiac signs
Aries: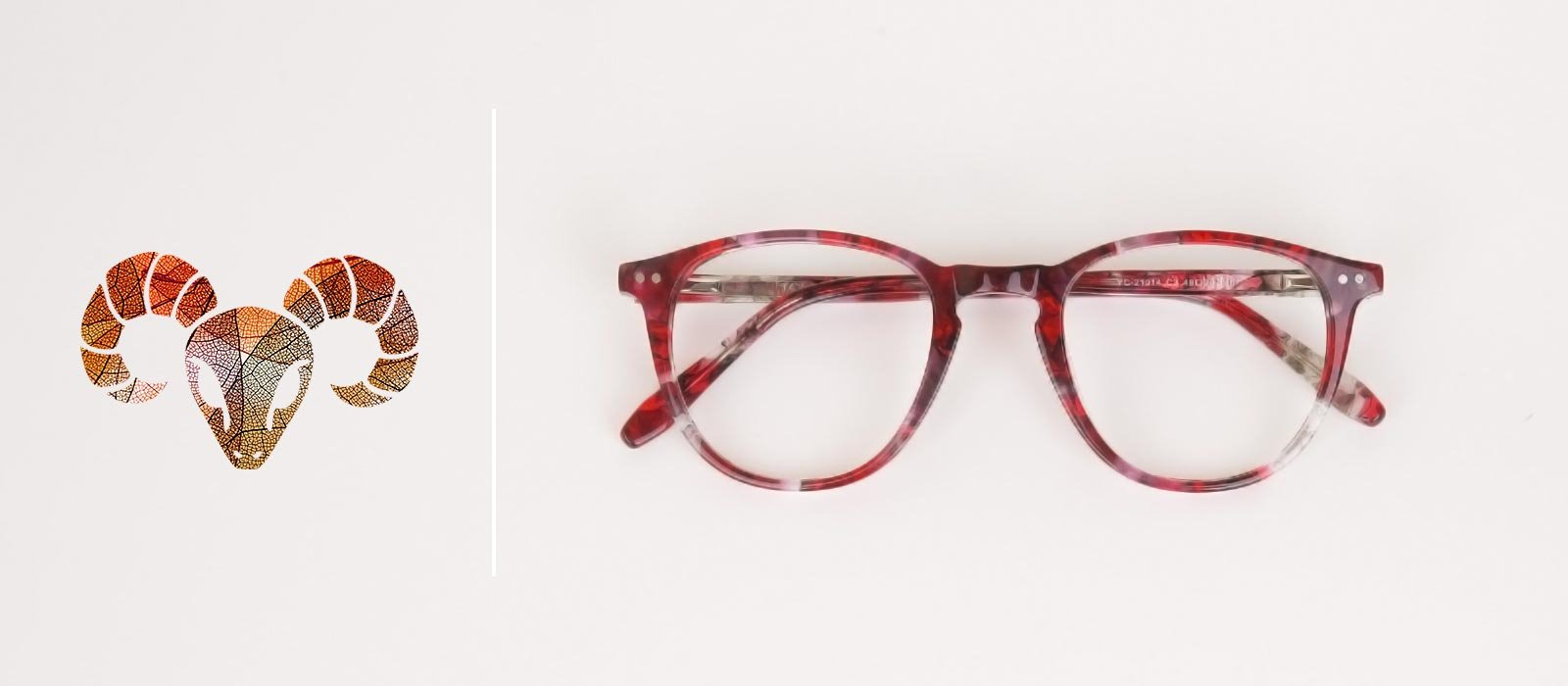 Ariens like bold colours and try their best move is to invest in striking style. They have an accessory fever. So a pair that the wild child in them will swear to look can be the wayfarer glasses with a round twist. The rose-red frames coming in marble prints are such a party player that not enjoying on the peppy feel will be a crime. Coming in red makes them more difficult to resist. Feel the flowers and get the fall feel on top.
Click here for this frame.
Taurus: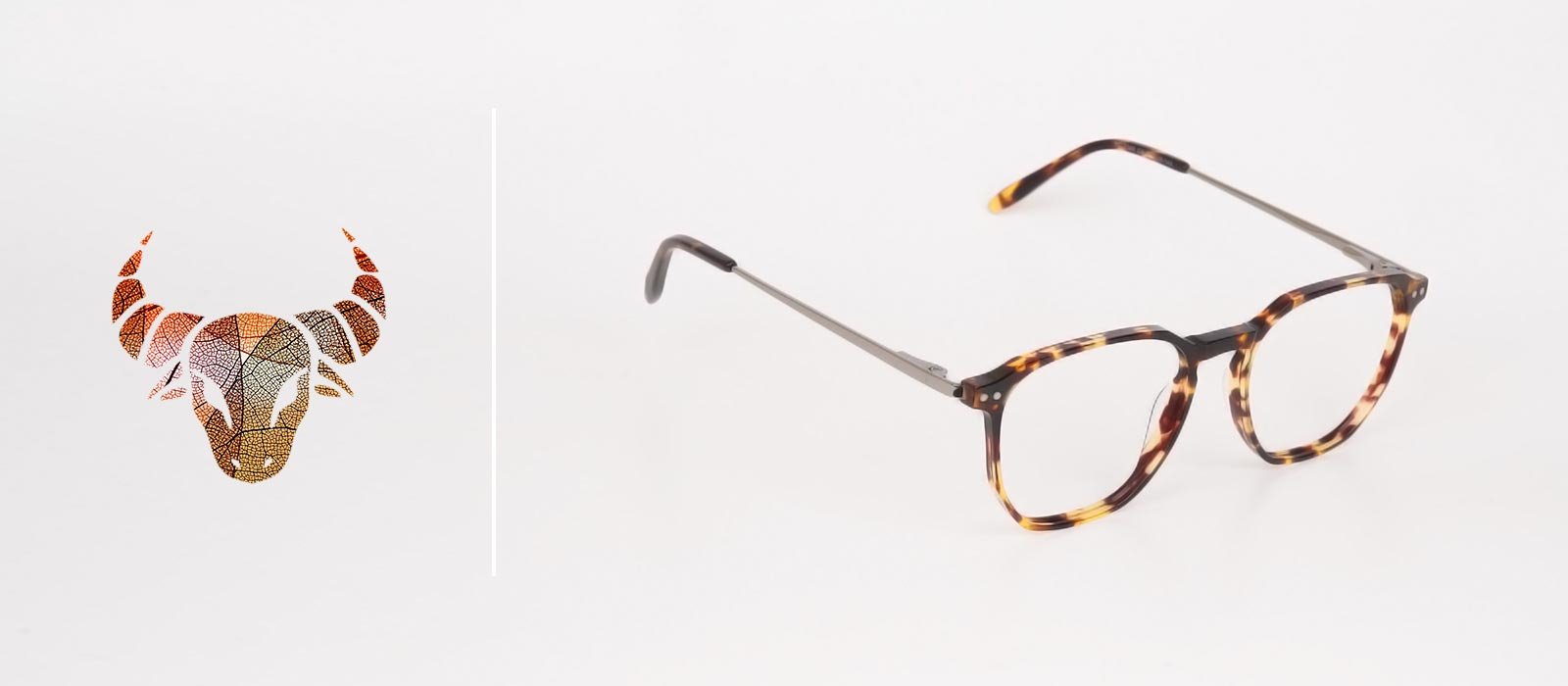 Taurus people feel attracted to the timeless pieces. And what could be more cherishing than a tortoise rim glasses? The attachment to a finer eyeglasses that has also feminine touch is this geometric pattern wayfarer. Coming with a touch of Havana Tortoiseshell print on the frame what could reflect fall better than this fine pair of glasses? And what makes this pair more having is the acetate frame with temples coming in metal to give it a timeless saga feel.
Click here for this frame.
Gemini: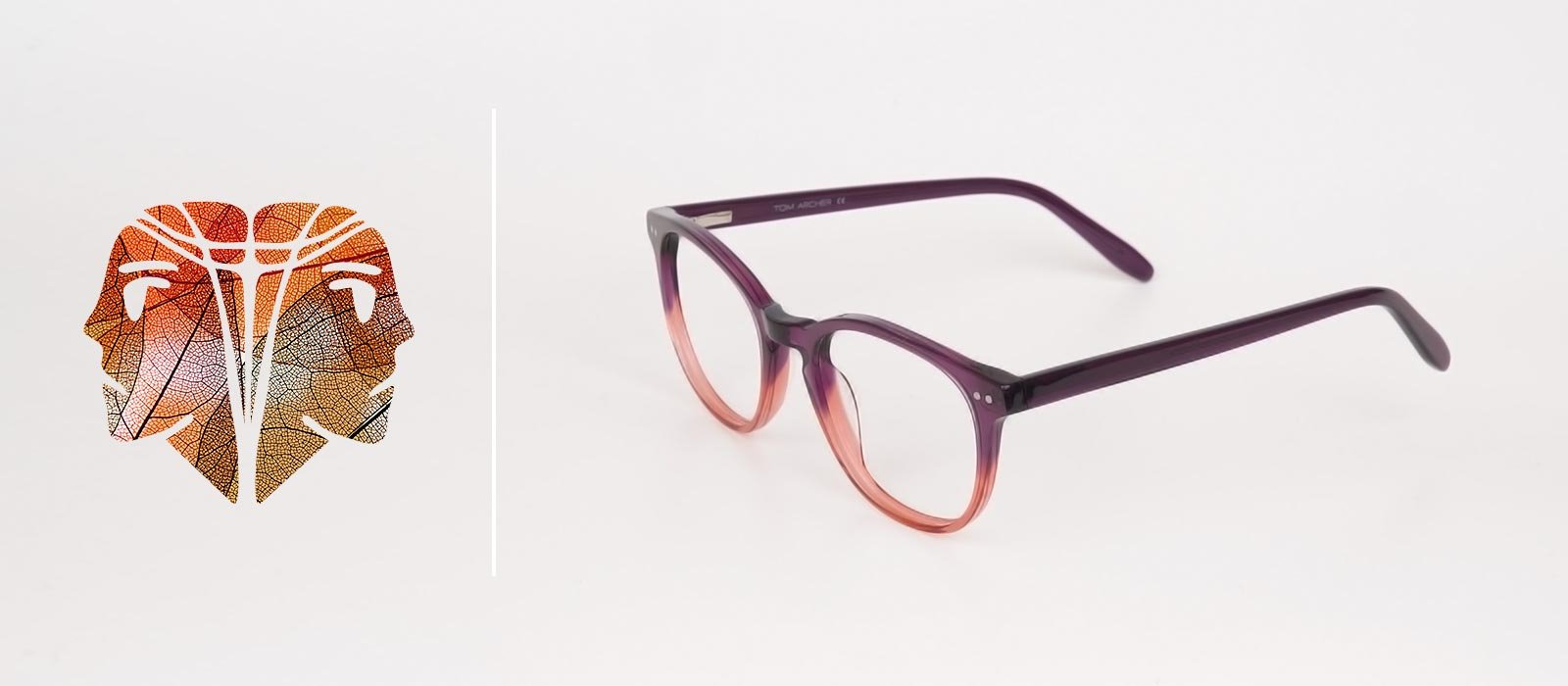 Are you a Gemini? Then inclination towards a feeling that there is no room for errors is common. So is present when one Gemini is choosing a frame. Falling in the category who are keenly interested in highlighting their looks with a suave. The violet frames with a touch of tangerine orange will make the Geminis fall in love with the simplicity of these frames. The touch of wayfarers gets more impressive with round designing at the bottom. So for the tough to impress folks, the dual-tone simple frames are stylish and an elegant choice.
Click here for this frame.

Cancer: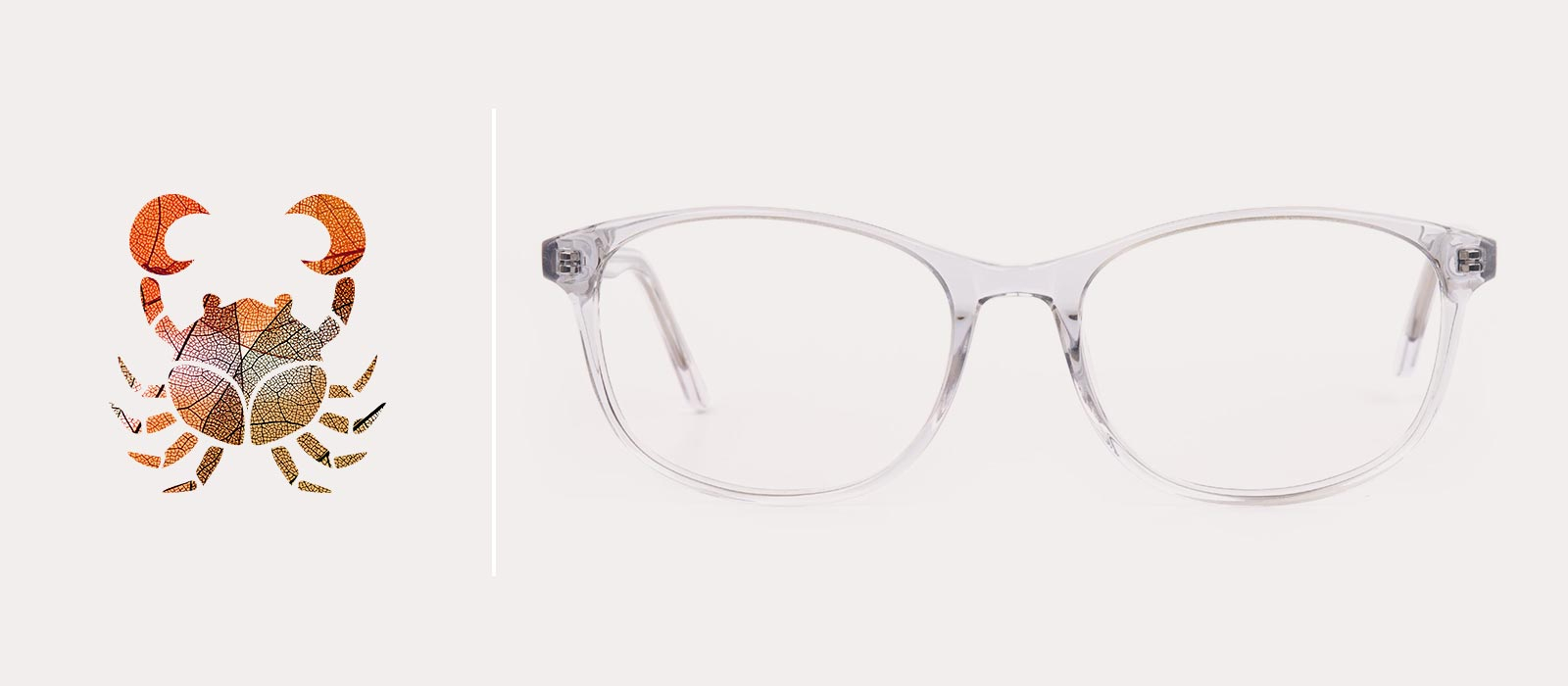 Cancerians feel the vibe. Whatever is trending it should be in their bucket list. The Avant-garde eyeglasses that are style pullers, hitting the fashion sense at the top are made for them. As cherishing the little pleasures of life is an all-time requirement. So the translucent crystal clear frames are a big Yes. To support the clean looks have a pair of transparent wayfarer or rectangular frames that are made to polish your looks. So even further when you wish to cherish a winter pair the icy crystal clear wayfarers are your finish looks partner glasses.
Click here for this frame.
Leo: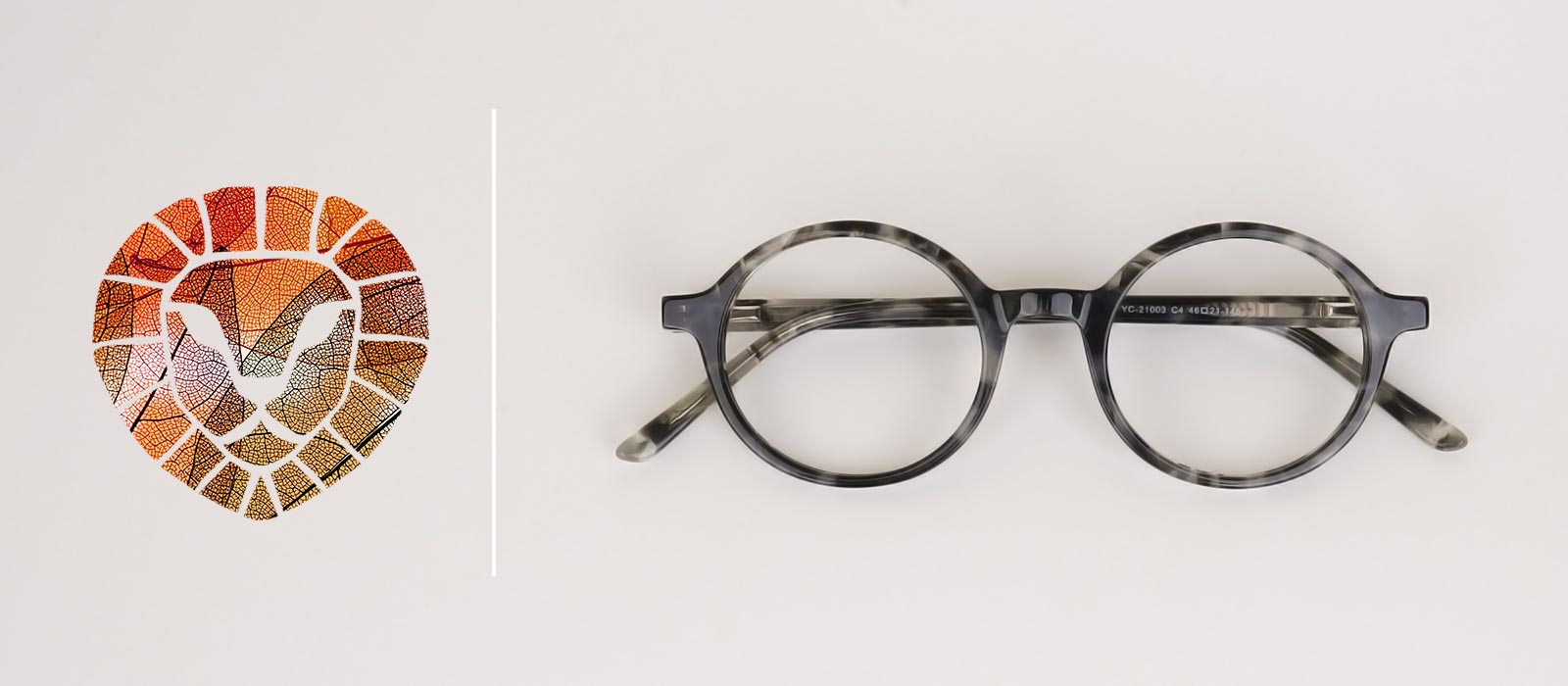 Leo sun signs dare to live to stand out differently. For them, life is a big grand party. Coming out with a trendy pair with standing out hues and the latest fashion. It could certainly be round glasses telling the stories of famous and high street fashion inspired sense. So here we are with a trending round pair of acetate glasses in marble grey with some hues of black. Round glasses completely inspired by the A-List stars and are a big hit when it comes to talking about glasses as embellishments for a trendsetting you.
Click here for this frame.

Virgo: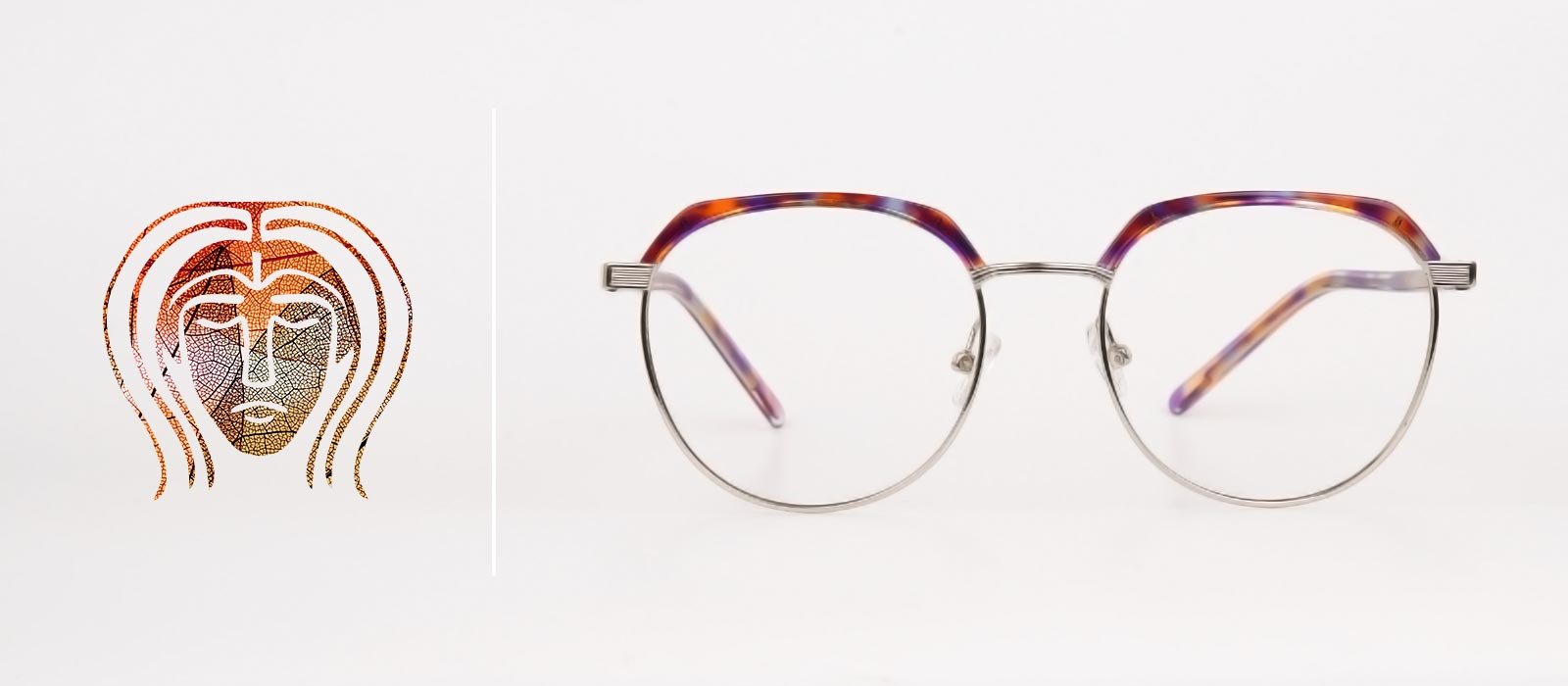 The Virgos always fall for some swirling signature pieces. So we took a deep breath, thought of some intricate patterns and are showing one of them as a Virgo's classic eyeglasses love. The Browline frames in passion orange, silver and purple having a geometric pattern are made to highlight the brows and redefine the face looks. Coming with a show them off attitude these frames will make you go metalicious.
Click here for this frame.

Libra: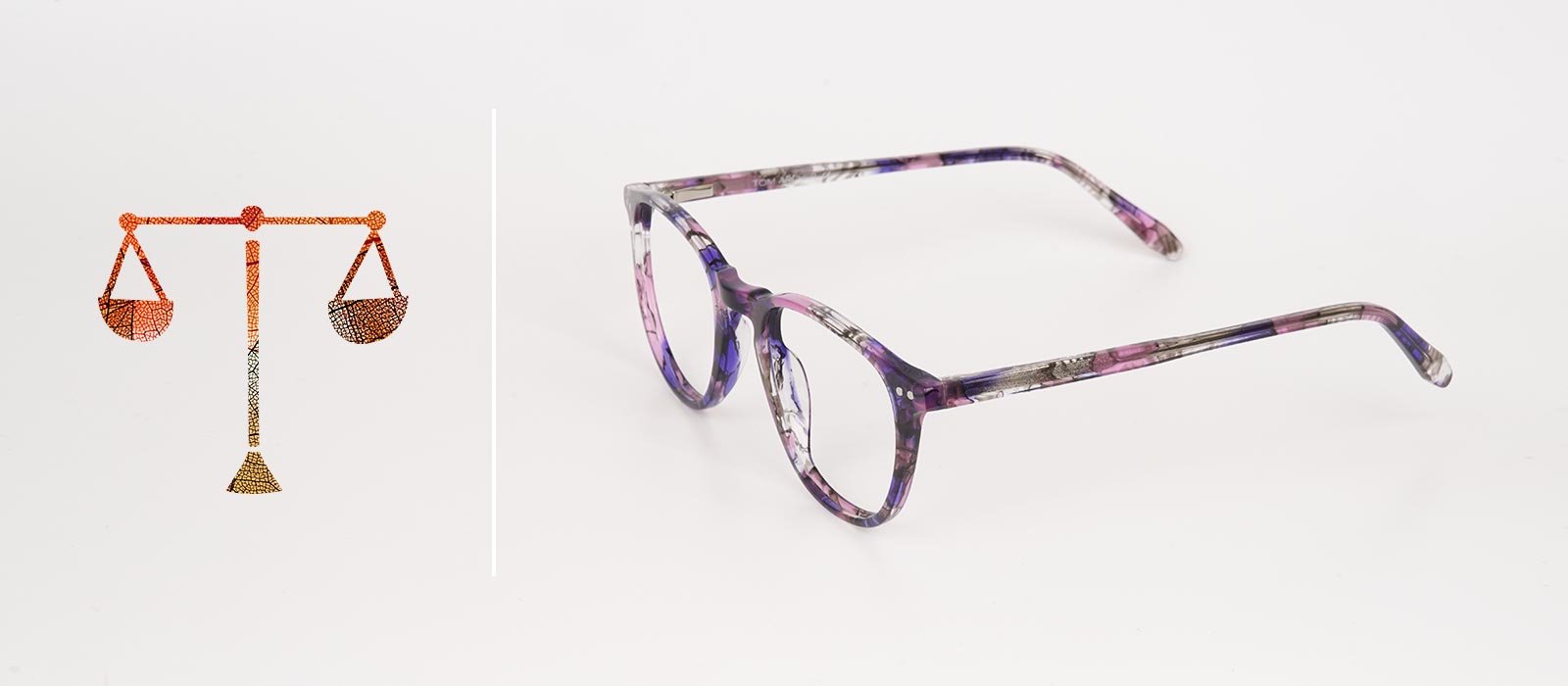 This zodiac sign oozes nothing less than style. So when they decide to have a pair of glasses of Autumn eyewear trends 2019 we think it could be something blue. And we bought them this butterfly pair. Coming to capture a lot of bangs for your bucks. The pair in purple and rose pink tortoise will make you have a vibe nothing less than extraordinary. The wayfarer style with round full rim acetate is your fashion staple.
Click here or this frame.
Scorpio: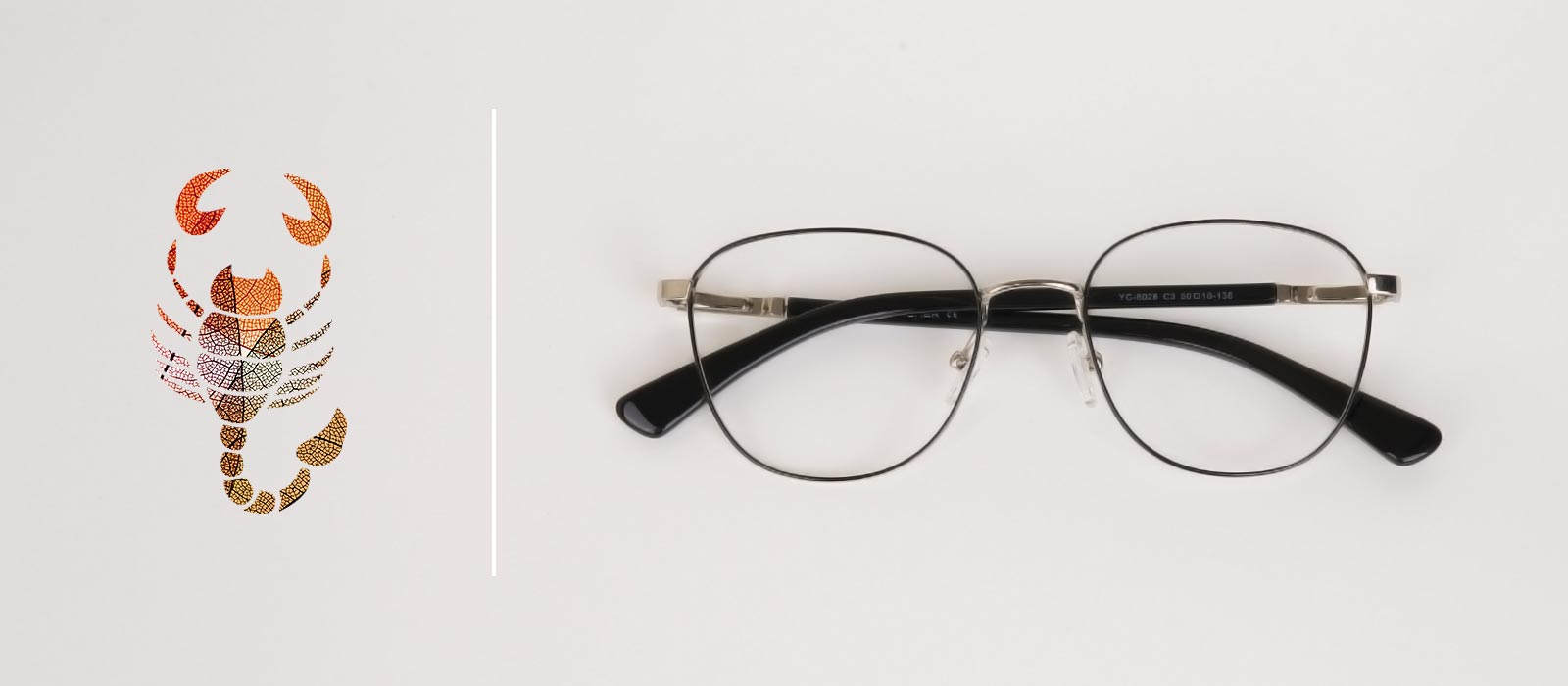 The Scorpions are a simple and intense personality who always favour dark colours. And we thought which bold colour could represent them better than the notorious black? The colour that displays elegance and classic in one-tone so goes with the frames that we feel a fit for Scorpions. The black temples with sassy silver metal are a legendary feel. The old school rectangular got a classic metal twist and a round bottom edge to give you a striking that is difficult to match.
Click here for this frame.
Sagittarius: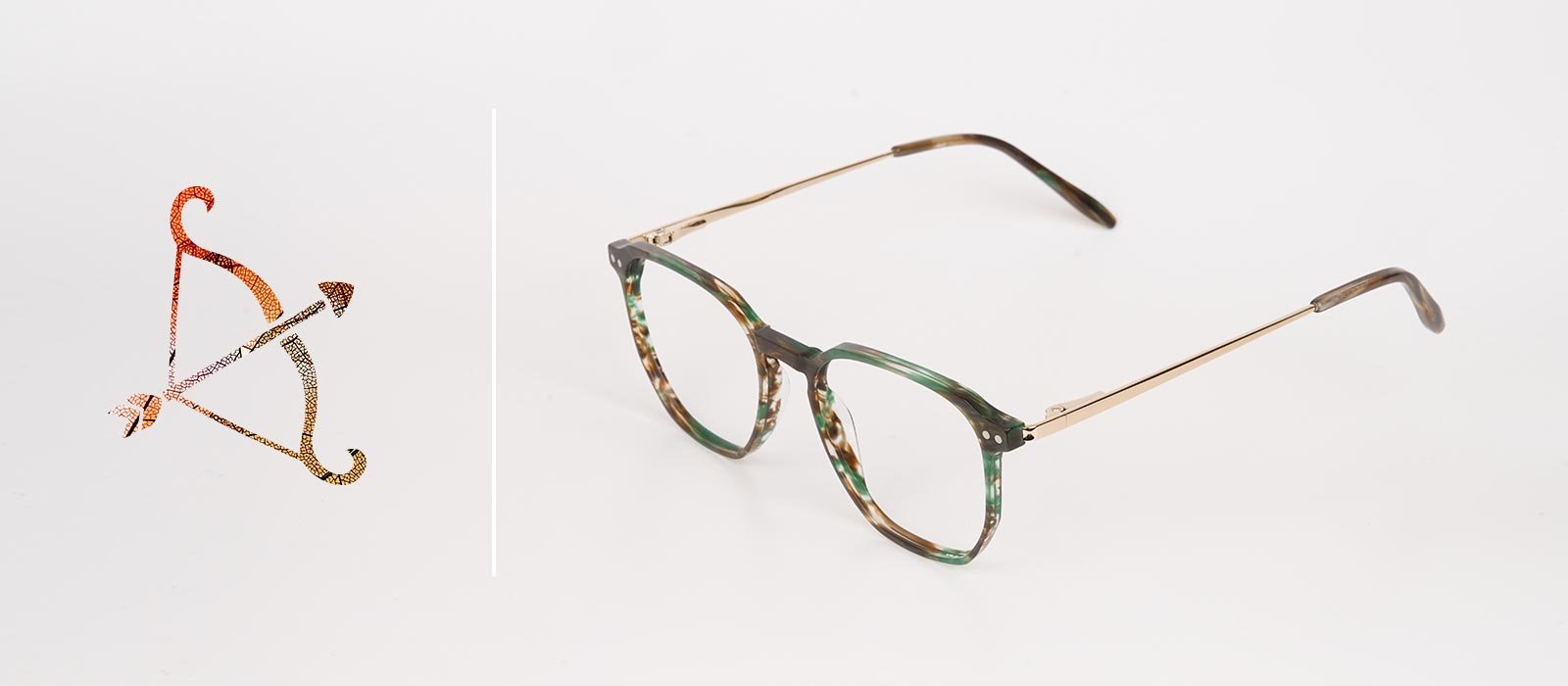 The Sagittarians are the adventure peeps. So when it comes to relaxing their eyes, they will go for something that is more than enough to turn heads. They will let their heart to the quirky accessories. So a part of Autumn Collection is especially dedicated to this zodiac signs with the jade green and brown geometric frames. Inspired by the wayfarers but with a modern twist, the metal temples with acetate frames are made perfectly for this zodiac.
Click here for this frame.

Capricorn: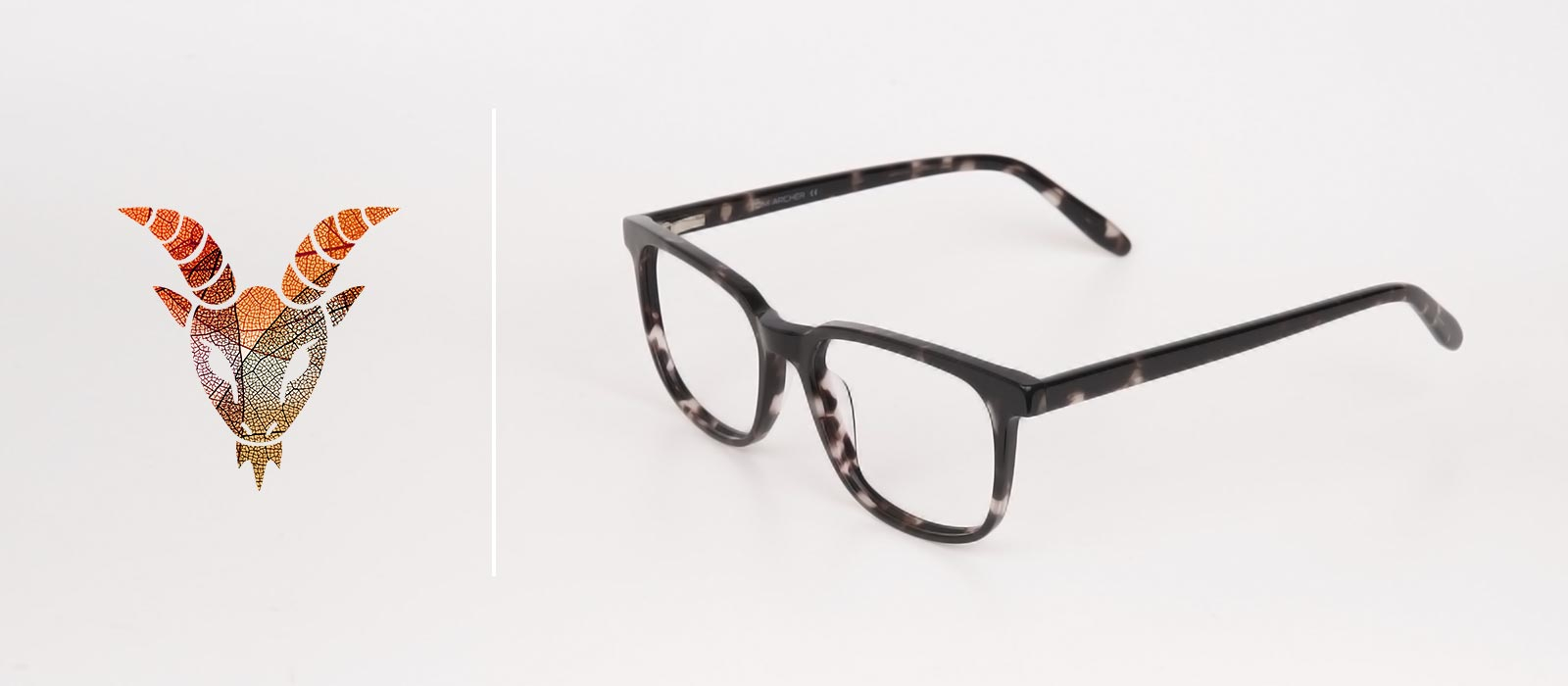 Wayfarers are a classic option when it comes to getting the Capricorns a handsome pair that is classic yet sassy. So the wayfarers in black with a tortoiseshell print are a cool option when you are looking to break the mould.
Click here for this frame.
Aquarius: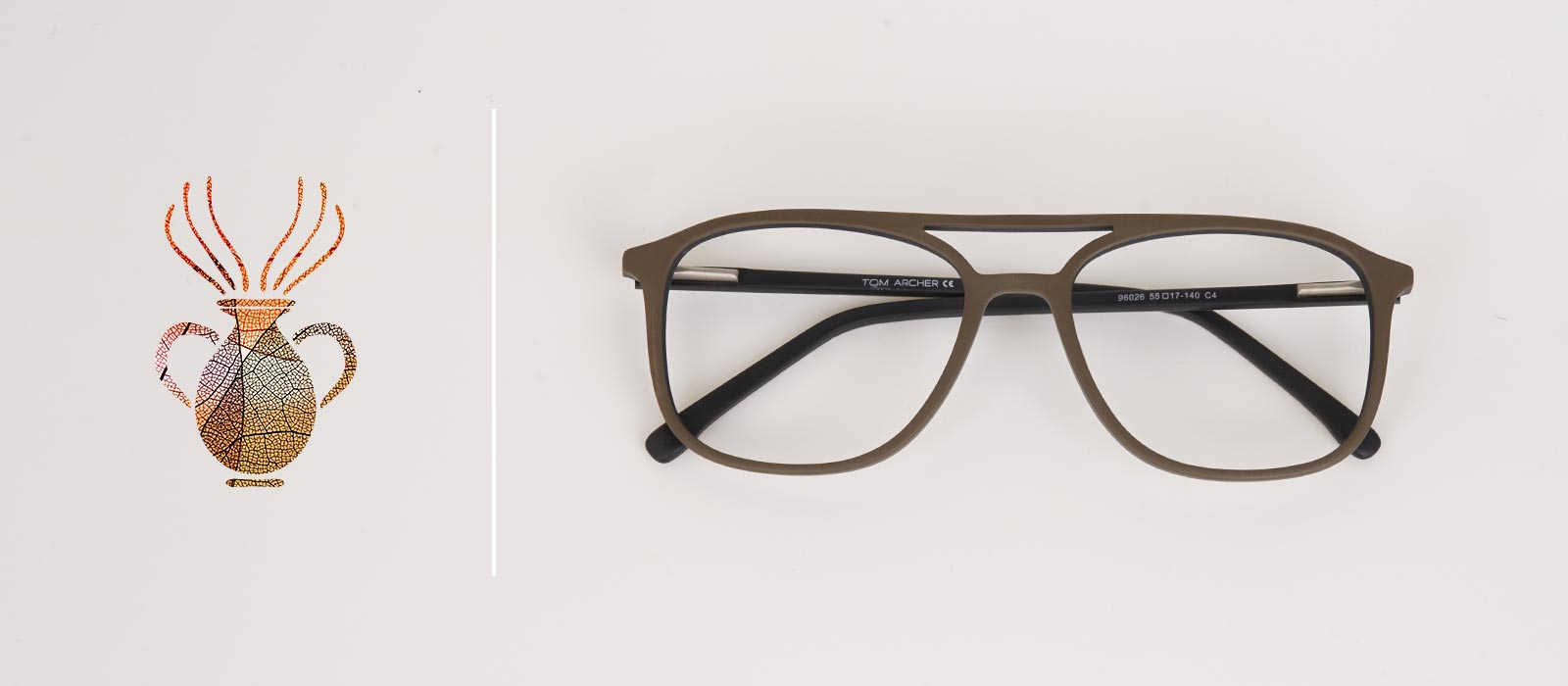 The bit of a wild child in the Aquarians will feel a lot of matte with the double bridged aviator inspired frames. They will be the memorable pair the moment one is going to see them. So jazz up and feel the daring to be different than the regular vibe with these matte finish trendy glasses.
Click here for this frame.
Pisces:
The bohemian drapers are Pisces so we also figured out frames for them that are free spirits in their own way. To make them cherish the affinity towards the unusual styles that make people feel Oh! Ghosh where do they got this pair from? Same goes for the edged full-rim round frames with a little wayfarer feel. Coming in marble prints in hunter green frames and temples in white will leave people completely awestruck. The moment anyone is going to see them the love will flow for them like a brimming heaven's brine.
Click here for this frame.
Eyewear trends 2019 are the Autumn Essentials that you can throw a pair and let the legions startle. So go get a pair and have some Autumn hustles.
Our Latest Stories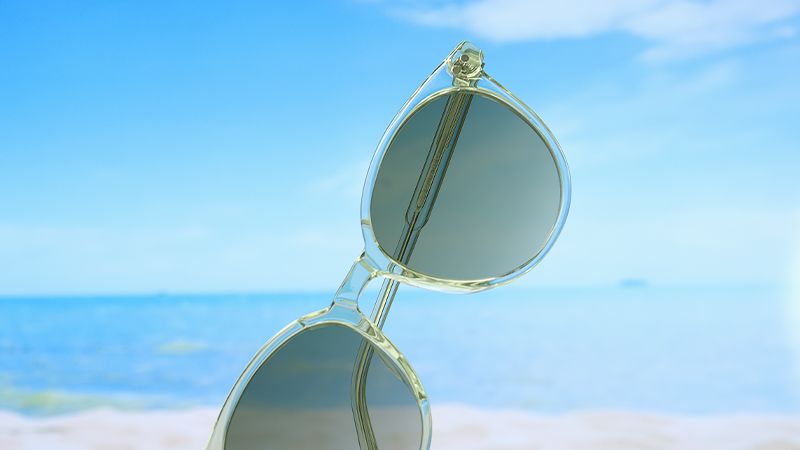 H
Halina Tseng
Published on May 26, 2022, 8:10 am
Make Waves with our Beach Sunglasses!
Beaches and sunglasses go hand-in-hand: they help you see better and block glare, while making you look cool! Should you go for polarised sunglasses? Read on!
Learn More
24Hr Dispatch Via Specscart Rocket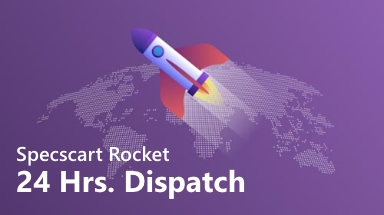 Surprisingly fast delivery for every last minute occasion. Glasses at your doorstep With a hell-for-leather chase!
Buy Now
Read More
---
Hello,
fellow reader!
An exciting offer is on the way to your inbox!
You like to read stuff, and we love that about you.
Enter your email-ID below and we will send you an exclusive offer!