Men's glasses 2022: Key trends you should know
2022 isn't that far away. And with the runway shows and blitz fashion of UK streets, we have started to see trends that'll dominate in the upcoming months.
Across Paris and London, the fashion moguls have been waiting for some creative energy to wash away the blues of repeated lockdowns. And men's glasses trends 2022 will give you just that. They are so good and exciting to look at that you'll be reaching for them every day.
Thus, here at Specscart, we've spent the past few weeks listing out the most important styles in men's glasses 2022 so you know what to wear when the new year rolls around.
Men's glasses trends 2022
We've distilled the best, pervasive and surprising men's eyewear trends 2022. If you're craving a little style inspo, you'll definitely find some here.
Aviator glasses
It's over for chunky hipster frames as trendsetters can't get enough of the coolness of aviator glasses. 2021 has also been the year of this classic silhouette but men's glasses trends for 2022 will be all about aviators.
There's grooviness to this timeless eyewear style and with a little tint on the lenses, your frame will look completely fresh.
Whether it's a slick metallic frame or bold acetate glasses, your 2022 is going to be state of the art.
Minimal frames: The simpler the better
After experiencing freedom in fashion with oversized trends and mixed patterns, it's time to go back to our roots and embrace the beauty in simple things.
2022 is going to be all about keeping it simple and when we think of simple, we think of delicate metal frames with flashy and juicy tones.
Defined by simple designs and sleek shapes, these glasses are both minimal and gorgeous. If you don't like trends that are so 'in your face', then this one right here is for you. Don't miss out on the amazing collection of metallic glasses in men's eyewear trends for 2022.
Square is fair
Create a fun, back to the 80s look with square glasses and flaunt your cooler side. The conventional silhouette goes with everything you wear. So, all you have to do is throw a pair of square glasses on and get in there.
You can never go wrong with a timeless eyewear silhouette as square. This is a classic, no-fuss shape that will stand the test of time. Square glasses are available in standout details with us such as tinted lenses and colourful frames.
Transparent glasses
These glasses may look invisible from afar, but you won't when you'll be rocking these eyewear gems. Transparent glasses in lightly tinted frames have been trendy ever since they came into the picture. And going by the global reception of these glasses, they'll be right here making your days stylish even in 2022.
One more reason why these glasses will be a huge part of men's eyewear trends for 2022 is the ease of style they offer. You can throw them on no matter what you're in for an instant movie star appeal.
Everyone from Jennifer Aniston to Tom Hanks has been rocking this style and mixing it with light coloured clothing (which is how you should style yours).
Mod mania
After we move forward into the men's glasses trends 2022 rabbit hole, we'll witness oversized glasses taking the year by storm. The trend is intimidating with its flashy shapes and bright colours.
If you don't mind sporting an intriguing frame, oversized glasses are the perfect option for you. Don't try and style them with baggy tees and trousers though. Nothing would kill the cool factor of your oversized specs than a sloppy look.
So, are you excited to see which of these styles will lead men's eyewear trends in 2022? No matter which one you go for, you'll be looking dapper as hell. You can shop for all of these styles at affordable price points from us.
Our Latest Stories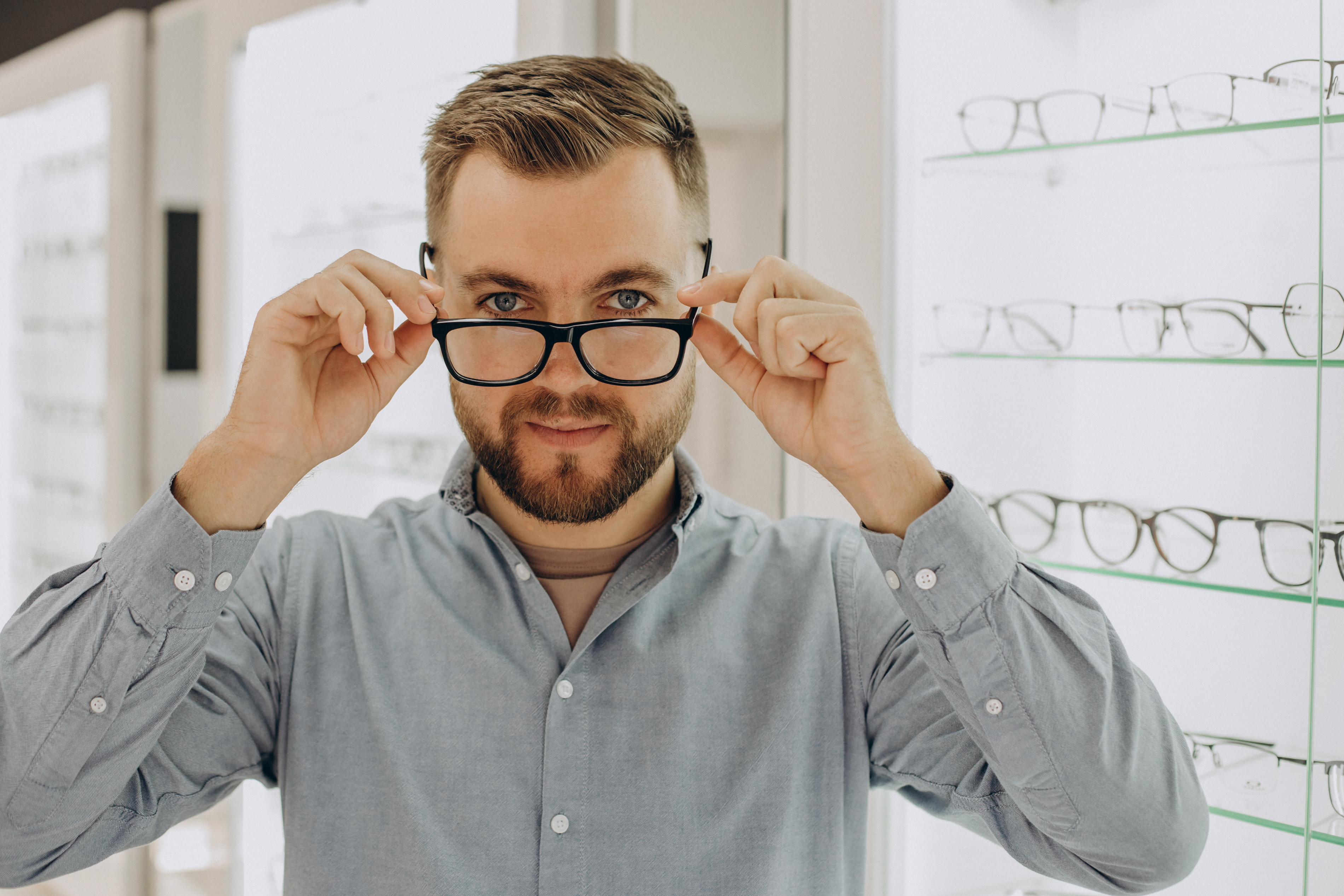 Specscart Blog
Want the latest update on designer eyewear, shades or glasses? Our blogs give exceptional insights into the latest eye care measures and eyewear trends, fashion and style hitting the streets of United Kingdoms. From finding an optician or optometry near you to the latest designer glasses or sunglasses for the summer and spring fashion, you'll learn something useful every day. We publish regular informative measures on eye care, the latest design in eyeglasses and sunnies, celebrity specs and fashionable choices you can make in your lifestyle to up your fashion game. Read on to find information about various glasses types, eye condition and fashion trends in a fun and simple way that you would fancy with a cuppa tea.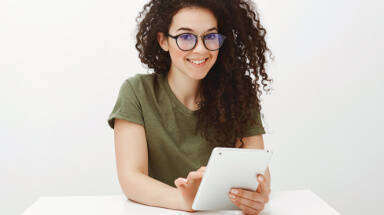 X-Blue Lenses
Gamer or hustler, your eyes can take only so much of digital blue light.
Give them the protection they deserve.
Buy Now
Read More
---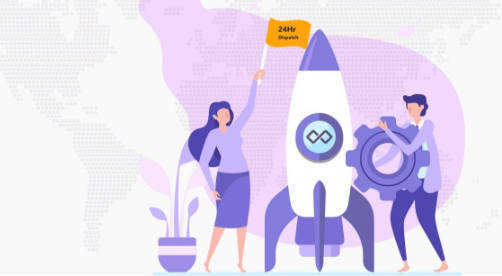 Specscart Rocket | 24 Hr Dispatch
Surprisingly fast delivery for every last minute occasion.
Order Now
Read More
---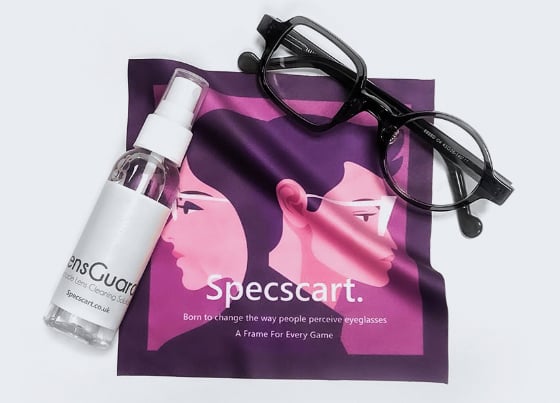 Specscart's Eyewear Cleaning Kit
Let no virus threaten you. Clean your spectacles with an antibacterial eyeglass cleaner that comes with a washable cleaning cloth of the finest quality.
Buy Now
---
Free Try At Home
3 lenses, 4 frames, 7 days - direct to your home for free.
Time to get choosy.
Try Now
Read More
---
Hello,
fellow reader!
An exciting offer is on the way to your inbox!
You like to read stuff, and we love that about you.
Enter your email-ID below and we will send you an exclusive offer!