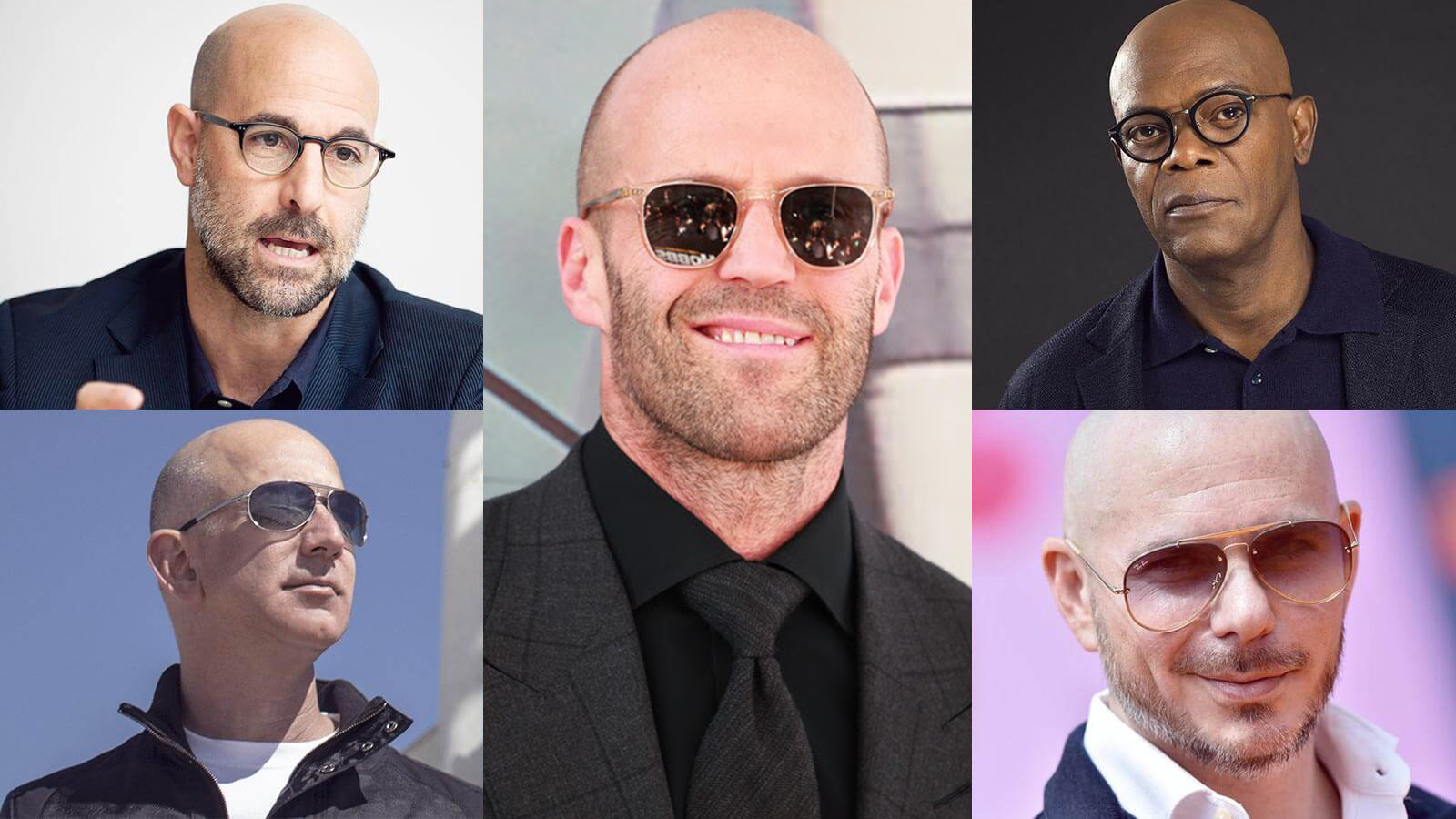 Glasses for bald men
These days, a lot of people are embracing shaved or bald heads. While having your head shaved can put a lot of money in your pocket 'cause you don't need barbershop visits and expensive hair products any more, bald guys also have a lot to experiment with now, especially if they wear glasses. Read on for an elaborate guide on choosing glasses for bald men.
Glasses according to your face shape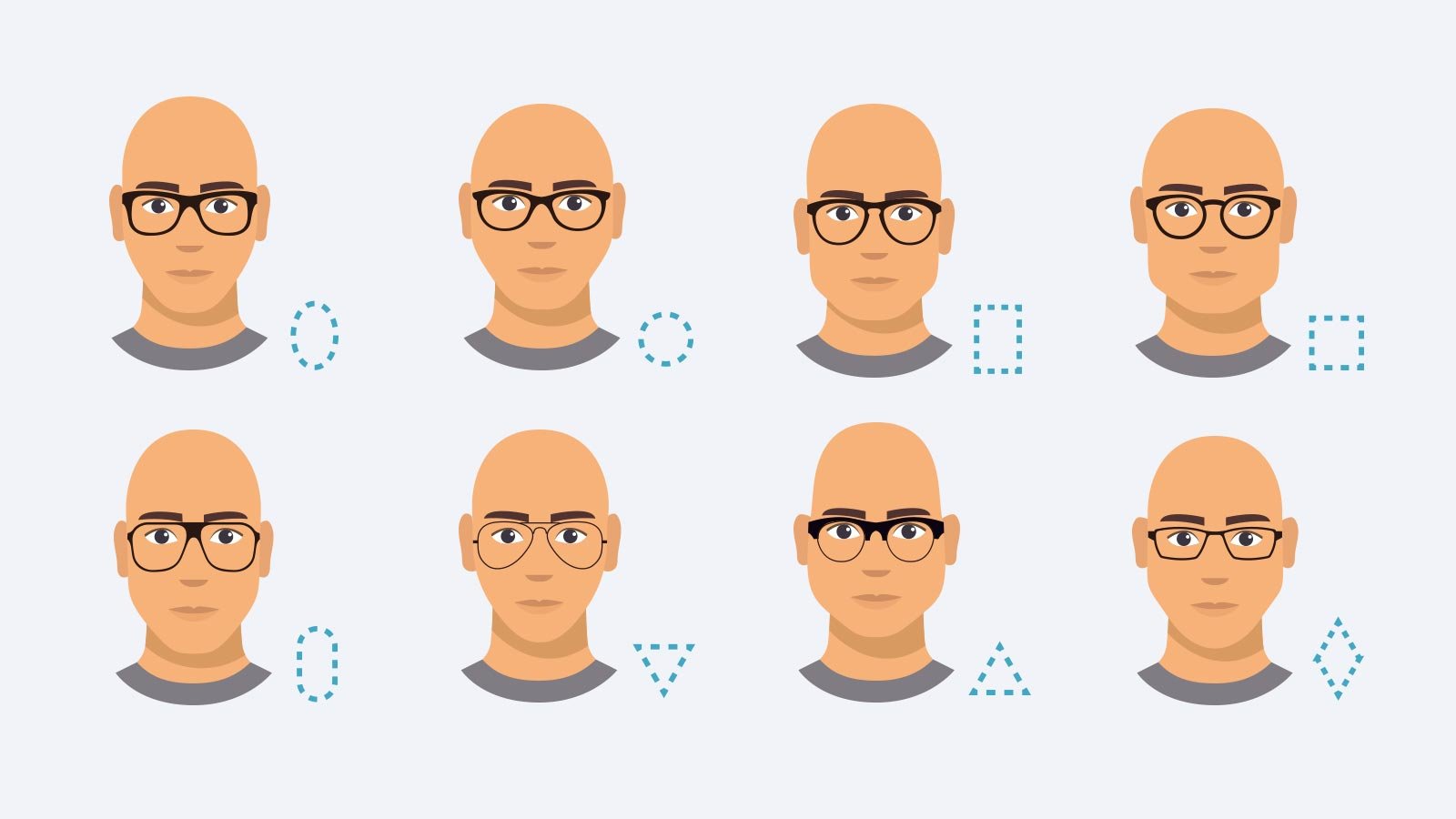 The structure of your face is undoubtedly the most important factor for choosing the right pair of glasses. It is especially more defined in bald men, so considering the frame shape before buying becomes important. Your jawline, chin and forehead play a prominent role in defining your face shape. Here are the glasses types according to the face shape of bald men:
Round shaped face
Round faces are characterised by soft features and uplifted cheekbones.

To highlight the facial features and bring a contrast, you need angular glasses with sharp lines like rectangular glasses.
Square shaped face
A square-shaped face features bold and evident cheekbones and jawlines with an equally proportionate forehead. They have an almost straight line running between the forehead and the jawline.

Round glasses work best to soften the sharp features and bring an overall balance.
Heart-shaped face
They have a broad forehead that narrows down to the jawline. They are characterised by a narrow chin.

This is the most versatile face shape. However, to further accentuate the features, you can choose glasses with a highlighted lower rim or wayfarer glasses.
Triangular face
With a broad jawline and a narrow forehead, these are just opposite to a heart-shaped face.

To bring proportion to the face, try glasses with highlighted upper rims and a frame front slightly wider than your forehead. That is why browline frames work well as glasses for bald men.
Best glasses for bald men in 2021
Whatever your face shape, personality type or lifestyle, choose your favourite style from this list of trending frames. The wide variety of designs in this collection includes both retro classics and fresh experimental styles so you can choose just the right pair to complement your personality.
Black rectangular glasses
Rectangular frames are the most popular choice for bald guys with glasses. Dress up in a nice printed shirt and tie the whole look together with classic rectangular glasses.
Thick paddle temple glasses
When you are bald with glasses, chunky eyewear like paddle temple glasses can take attention away from too much bare skin above your shoulders while also adding an edge to your character. Check these round tortoiseshell glasses.
Thin rim glasses
Chunky glasses ain't your thing? Try thin rim glasses in acetate and metal material for a subtle contrast. Thin rim metal glasses in gold and silver colour are a classic choice for corporate offices and business attires.
Metal aviator glasses
Don't worry about the Hollywood standards for bald men making you look like an unapproachable and strict businessman. Stylish and modern metal aviator glasses are perfect for brunch dates and even casual business meetings.
Transparent glasses
While keeping your head kempt and not patchy can make you avoid looking older than your age, crystal clear transparent glasses adorn your personality with a youthful appeal.
Rounded square glasses
You can never go wrong with rounded square glasses 'cause they are the best glasses for bald men. While sharp angles can add contrast from your round head, the softly rounded corners ensure that the contrast isn't very loud.
Tortoiseshell glasses
Bored of basic and plain colours? Tortoiseshell glasses in interesting colour palettes are an innovative accessory to add an interesting element to your look. Check these round tortoiseshell glasses.
Bald celebrities with glasses
Looking for some inspiration? Scroll through these pictures of famous bald men with glasses - just the perfect pairs to match your high fashion standards.
Stanley Tucci Glasses
Much like half-rim glasses, dual-tone frames are an interesting accessory to add to your face, like the Stanley Tucci glasses here. Try 'Weston' - our mid-century dual tone round frame with metal pin details for a soft and elegant look.
Jeff Bezos Sunglasses
A clean-shaven head puts a tough and bossy impression. Compliment your powerful personality with bald men sunglasses like these wide black aviators. Get a pair for yourself from our collection of aviator glasses.
Samuel L. Jackson Glasses
We learn that simple is more from SLJ's sophisticated look that rightly flatters his skin tone. He is afterall one of the most famous bald men with glasses! Get these transparent glasses for a simplified yet assertive appeal.
Jason Statham Sunglasses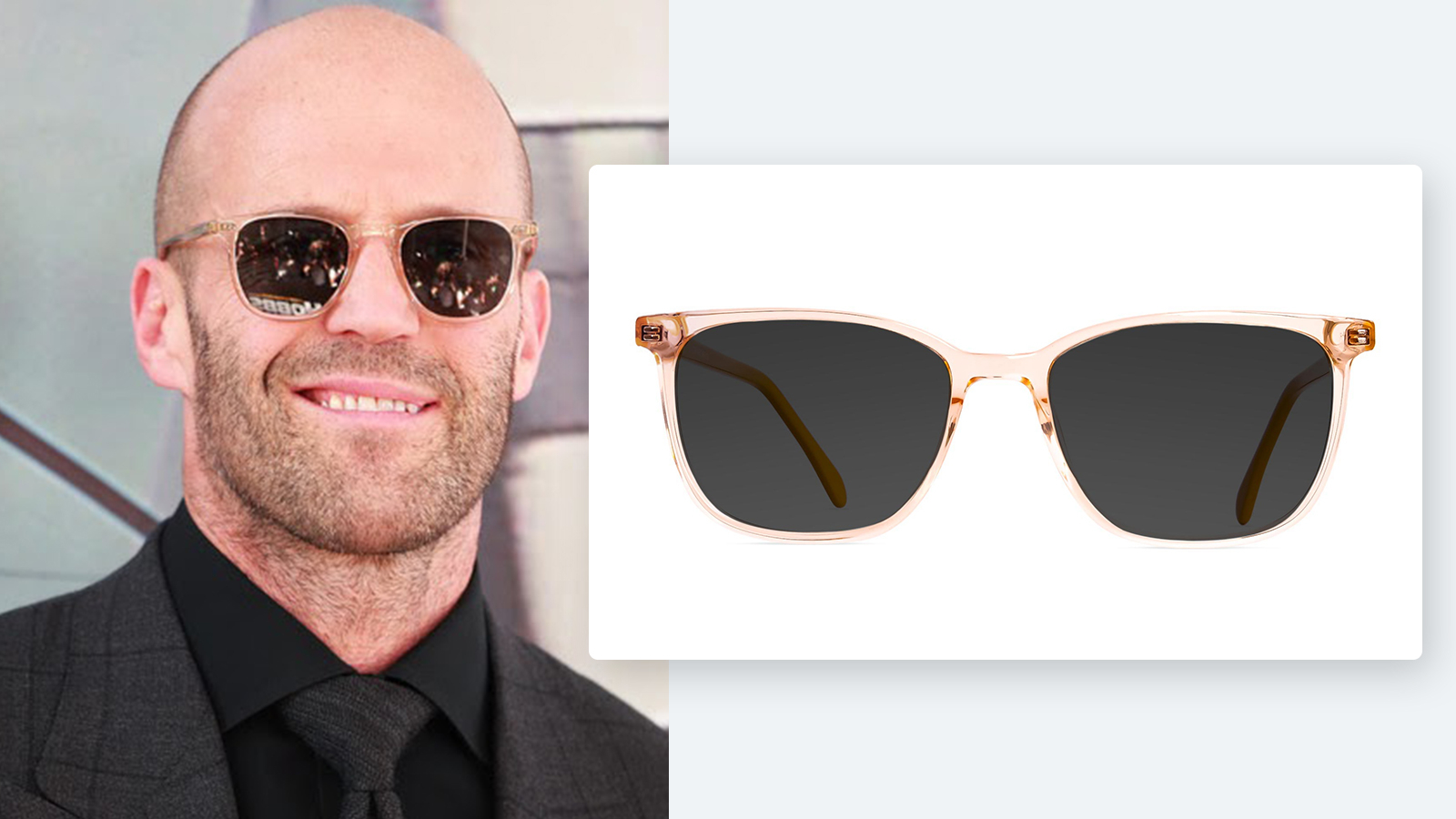 When he's not wearing iconic aviators, the popular bald actor with glasses can be seen in cool trendy styles like tortoiseshell or clear frames in different hues. Similar to these Jason Statham sunglasses, Haworth features a translucent brown colour in a squarish shape, perfect for bald men with heart face types.
Pitbull
We all love Pitbull for his all-time 'party by the beach' mood and the sunglasses that perfectly reflect his spirit. We don't have to wonder why he doesn't take them off. Pitbull's glasses usually feature metal aviator styles in different tints. Get these lavender aviator glasses for a look as sharp as the boss.
Bald guys with beards and glasses
Although beards symbolise masculinity and ruggedness while glasses signify intellect, those lines are getting blurry now. A lot of bald men with beards and glasses are experimenting with all kinds of looks. Beards also help balance your face shape, so you can try more glasses shapes. For newly bald guys, beards are a great way to temper the look. If you do not want to keep heavy beards, try the two-day stubble look. Once again, we turn to Stanley Tucci for inspiration!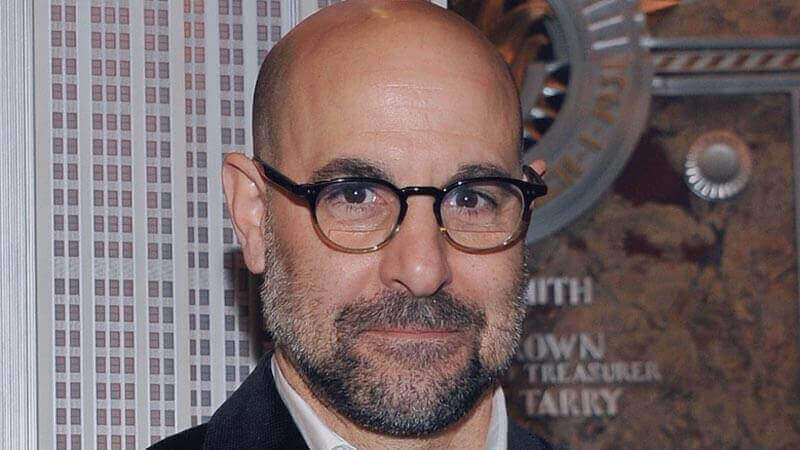 No matter what your face shape, wearing modern, sporty styles helps add an edge to your look. They are some of the best glasses for bald men. Explore our sports glasses here!
Our Latest Stories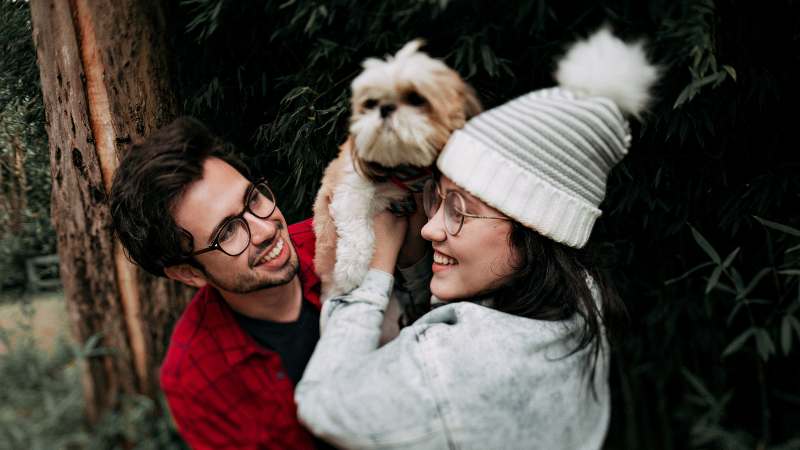 24Hr Dispatch Via Specscart Rocket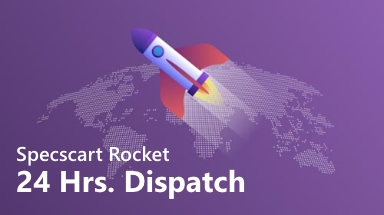 Surprisingly fast delivery for every last minute occasion. Glasses at your doorstep With a hell-for-leather chase!
Buy Now
Read More
---
Hello,
fellow reader!
An exciting offer is on the way to your inbox!
You like to read stuff, and we love that about you.
Enter your email-ID below and we will send you an exclusive offer!