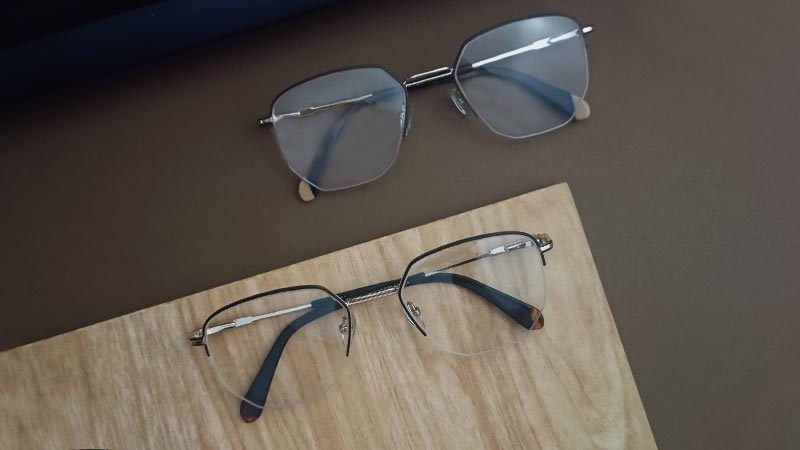 7 Best Half-rim Glasses For 2022
Between full-rim and rimless glasses, lies the charismatic world of half-rim glasses. No, it is not at all a golden mean or a moderation of its two extremes, but has an identity of its own.
Half-rim style may have maintained a low-key presence in the past, but it is now out in the open, becoming a heartthrob for many fashion enthusiasts.
By putting the analytical side of our brain to some real test, we have predicted that these glasses will probably secure their place in the trending list of glasses for 2022. And rightfully so!
Here are the styles, which are the reasons behind why half-rim glasses will be a hit in 2022.
Half-rim Glasses Trends 2022
Gold Metal Half-rim Glasses
Gold and metallic - a match made in heaven! These are your perfect glasses for that royal touch. The no-nose bridge design, with a sleek golden top bar gives it a futuristic look. Wait! It doesn't end here. The wayfarer style ensures that it is nothing less than a fairy tale.
You put them on at your office or at a pub gathering, its mesmerization effect remains the same.
Black & Gold Geometric Half-rim Glasses
Are you still not over Wiz Khalifa's Black & Yellow? Now, it's time for black & gold. Again, a metallic monster!
An enhanced version of aviator, these half-rim glasses utilise geometry to perfection - something many of us have failed to do, during our high school mathematics classes.
Eyeglasses and jewellery have been categorised into separate categories of accessories. No longer! These glasses have smashed the classification barrier - thanks to the fine use of gold.
Cat-eye Half-rim Glasses
An angular beauty! These glasses are sharp and agile, just like the members of the cat family.
The beauty lies in the details! It's one thing to use two or more colours, it's another thing to use them at the right places. Here, the combination of red and gold is perfectly executed to create a contrast that is bound to catch eyes.
This is a blessing for the ladies who desire a fashionable outlook - basically all the ladies. These are quite versatile glasses and can go with almost everything in your wardrobe.
Lightweight Half-rim Glasses
This is where style meets comfort. Innovated in a way to keep it light and easygoing, these glasses are a perfect pair for those looking to keep things simple.
An ultra sleek metal frame in black, with minimal detailing, makes these glasses rock solid for professional use. Put these on before you enter your office and let the calming influence of these glasses relieve you of your work stress. It's high bridged design adds to its uniqueness.
Round Half-rim Glasses
A classic retro! If you have a soft corner in your heart for vintage stuff, you definitely don't need to look beyond round half-rim glasses.
The thin outline of the frame, coupled with a colour combination of black and grey makes these a deserving fit in the category of elite eyeglass. For all those with square and diamond face shapes, these round glasses are here to highlight your angular features.
These are your perfect all-occasion eyeglasses.
Rectangular Half-rim Glasses
Contemporary with a touch of elegance, is how we prefer to define these rectangular half-rim glasses.
If you thought rectangular lenses depicted monotony, put these on and you will happily give up on this thought. The regular black frame, with a relatively thickened bridge is a great option for the ones with a round face shape.
Although it can fit into several occasions, these glasses are an office masterclass.
Rectangular Cat-eye Half-rim Glasses
Try these on to avail the benefits of both the decent rectangular and the funky cat-eye frame.
Specially designed for office use for women, these glasses subscribe to the idea of gender parity at the workplace. But it is not at all limited here - thanks to the unique berry red frame, making it a perfect frame for every game.
What pillars are to buildings, frames are to glasses - the foundation. But there lies a catch here. While pillars may not be visible to the naked eyes, frames definitely are. Hence, it becomes imperative for you to choose a frame with a great visual appearance. These 7 half-rim frames are just the right ones.
Our Latest Stories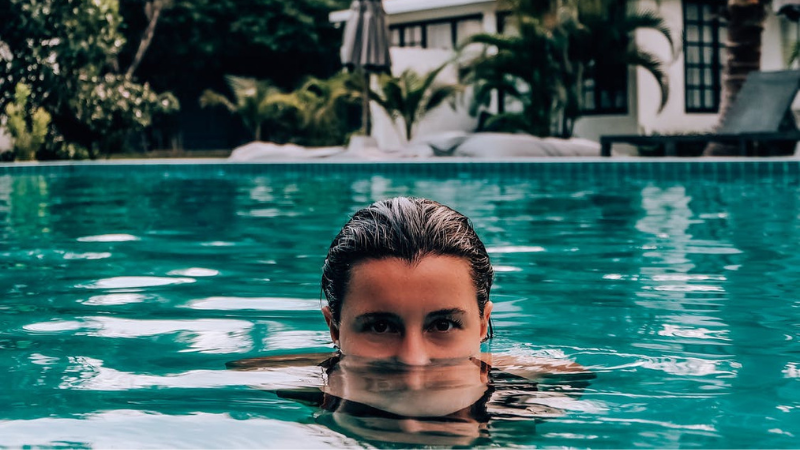 24Hr Dispatch Via Specscart Rocket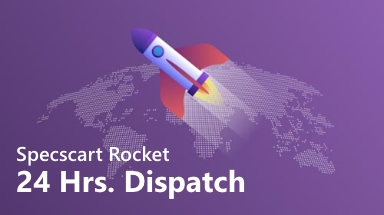 Surprisingly fast delivery for every last minute occasion. Glasses at your doorstep With a hell-for-leather chase!
Buy Now
Read More
---
Hello,
fellow reader!
An exciting offer is on the way to your inbox!
You like to read stuff, and we love that about you.
Enter your email-ID below and we will send you an exclusive offer!