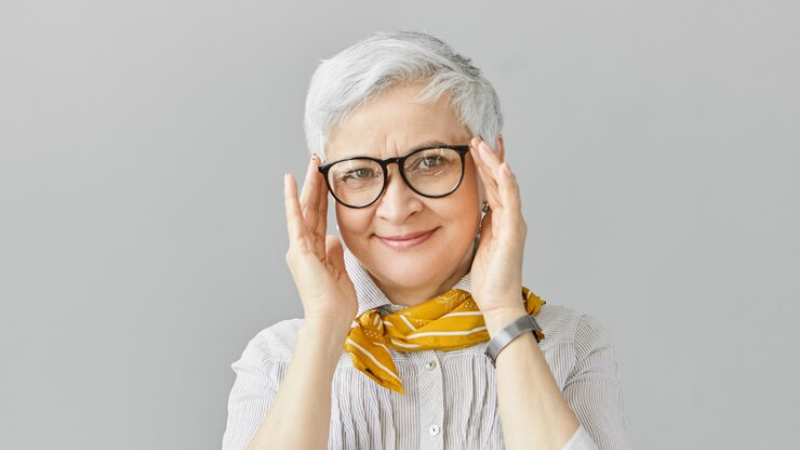 Follow the latest fashion with perfect eyewear for all age groups
Our eyes are our asset. We should be protective of our eyes and should take all possible measures. If the eyesight is not perfect and not following the 20/20 rule, then we need to style up with a pair of glasses. It will not only cater to the need for good eyesight but also be a perfect fashion accessory.
Perfect eyewear is a great way that can shape our personality. With the right pair of eyewear, one can rock the floor. It is also important to choose the perfect pair of eyewear as per the age group to continue styling according to the latest fashion.
Let's read this small guide on eyeglasses as per the age groups for a perfect fashion style.
Infants eyeglasses- Kindness in the little hearts(3 years to 12 years)
Kids are the most beautiful gifts by god. The most innocent time for a person's life is during the starting 8-9 years of his childhood. No wonder they look beautiful in every attire they wear. Kids after birth are facing vision problems and require eyewear.
Handling eyewear is not so easy for a kid. For the kids, wearing glasses can be uncomfortable. But it is essential when prescribed by the doctor for a better vision. Kids always love and get attracted to bright colours. Giving them a choice while choosing the eyewear can make a kid happy and confident.
It is suggested that kids should be given a plastic frame with a narrow nose bridge. These will be lightweight and easy to wear. They can also be given metal frames with adjustable nose pads allowing to shape the bridge of the frame for more comfort. Some eyewear has elastic bands for holding the glasses in place.
Kids' eyewear should be specially taken care of. They should have all the necessary coatings in the lens. Coatings like anti-scratch, anti-fog, UV protection should be present in their prescribed lenses.
Specscart is going to bring great surprises for the kids very soon. We are sure that we will be the first preference for the kid's eyewear for both kids and their parents.
Adolescence- Entering the teenage(13 years to 19 years)
This is the age where kids start having a fashion sense. They begin to follow the latest trends going on in the industry. Teenagers start getting attracted to social media and follow the different celebrities and the influencers' fashion styles. They are mainly working in the digital platforms and are spending more time in front of the screens.
Their eyes are getting affected by the harmful rays coming out from the screens. Thus they need eyewear for a proper vision as well as that can follow the latest fashion. Just like their perfect outfit, a perfect pair of glasses can change their look. As per their age, they can try out any shape and size of glasses to create a funky look.
Since the kids of this age group spend most of the time in front of the digital screens and outside, they must have UV protective, transition, anti-glare and blue-light glasses for a clear and smooth vision.
Kids of this age group can try out our amazing collection of glasses with free anti-scratch, and anti-glare coatings at a pocket-friendly price.
Young adults- The growing period(20 years to 40 years)
Have you heard of MADE? MADE or Mask-associated dry eyes is a new condition theorising that the mask-induced airflow structure might be the reason for dry eyes.
This is the period of growth, both mentally and physically. We understand the reality and try to get accustomed to the latest trends going on. This is the time when people are busy building their careers, family, and concentrating on self-growth. It becomes difficult to take proper care of our health and we start seeing the deterioration of our health.
Eye problems have become very common amongst people of this age group. Most people are fashion conscious. They like to keep themselves updated with the latest fashion trending in the industry. With the latest outfits, eyewear trends have grabbed people's attention. Styling with different eyewear according to the mood and need are influencing the people.
People of this age group can experiment with their fashion style broadly. They can try out any frame style and can match with their outfits. Since young adults are great fans of oversized glasses, they must try out our fantastic collection of oversized glasses. They can try out our free home trial facility experimenting with more than one frame and can buy the favourite one among them.
Adulthood- The parenthood enjoying phase(40 years to 60 years)
This is the age of enjoying parenthood. Parents take care of their children, see them growing and making a career. But in between, they forget to look after their health. This is a very crucial age for a person as problems start happening at this age. After the age of 40, many notice eye problems and suffer from myopia (difficulty in seeing close and small objects), and require a spectacle.
Eyeglasses are an important accessory for the fashion industry. The people of this age group also love things that are sophisticated yet fashionable, they want their eyeglasses to be the same. As eyeglasses can tell the personality and shape the overall look of a person, these people want to have a subtle look. Thus we are a perfect fit for them. We offer this age group of people a pocket-friendly budget and a huge collection of frames and next-day glasses service so that they can have more than one frame in their wardrobe.
Elderly- The age of wisdom (60 years and above)
This is the last age group among the 5 classified age groups. This is a phase of wisdom and grey hair. One is relaxed from the everyday busy schedule and can enjoy the golden years of their lives.
With old age, one suffers from diseases, faces restrictions in many things. Similarly, eyesight starts getting blurred and the requirement of eyeglasses is more. As we say that age is just a number and people are young from their minds, and so are these people.
With age, the fashion change is noticed and people like to style in a minimalistic way with minimal accessories. And when we talk about frames, they can try out the minimalistic and retro frames which can maintain their personality and dignity.
One must check out our collection of glasses and we are pretty sure that one will choose a frame for themselves. We understand the need for the glasses of these people and with our same-day dispatch service, we try to deliver the glasses as soonest.
With this small guide, one must check out our amazing collection of glasses and sunglasses and choose the right pair among them.
Our Latest Stories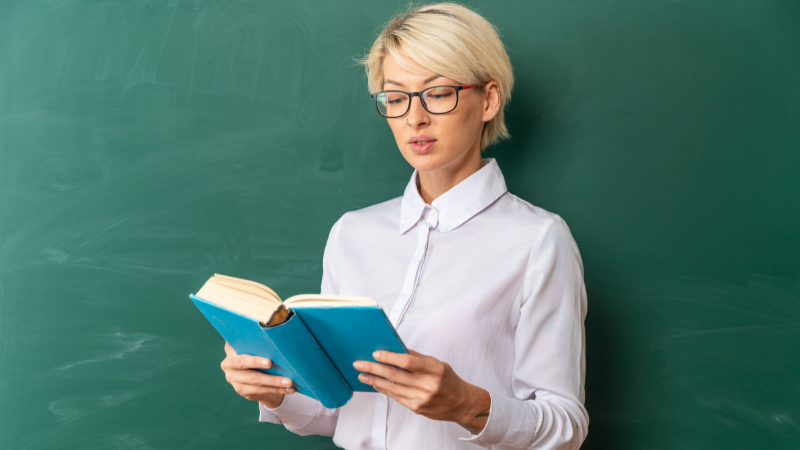 Halina Tseng
Published on July 29, 2022, 7:02 am
Best Hairstyles For Glasses Wearers
People above 50s look great in their salt and pepper hairstyle. When they do hairstyles with glasses, they look even more classy. Read to know more!
Learn More
24Hr Dispatch Via Specscart Rocket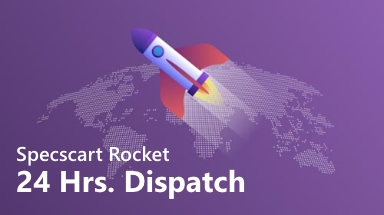 Surprisingly fast delivery for every last minute occasion. Glasses at your doorstep With a hell-for-leather chase!
Buy Now
Read More
---
Hello,
fellow reader!
An exciting offer is on the way to your inbox!
You like to read stuff, and we love that about you.
Enter your email-ID below and we will send you an exclusive offer!