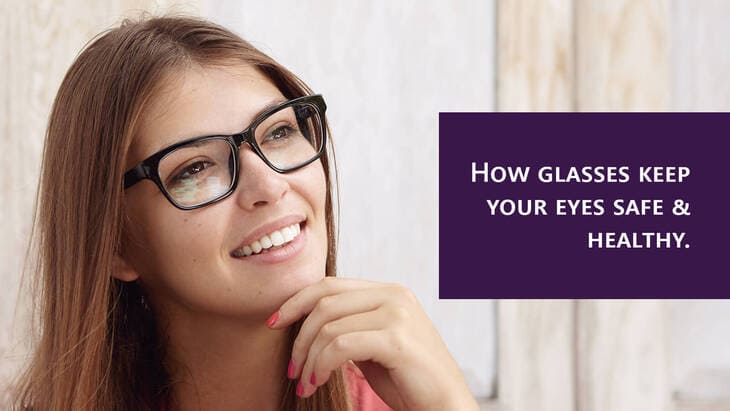 6 reasons how glasses keep your eyes safe & healthy
What was often used as prescription glasses for correcting vision is now a fashion statement. Little did we know that what we wear for vision correction and fashion also helps in keeping our eyes safe. As we all know, our eyes are quite delicate, anything that's in contact with them makes them prone to damage.
The threats to eyes are many - find out why you need to wear glasses to safeguard your eyes from environmental pollutants, sun's rays and many other severely concerning factors.
Here's how glasses keep your eyes well-protected:
1. Cataracts and Glaucoma
Walking outside under the sun's damaging ultraviolet (UV) rays is an unknown threat that we're all exposed to everyday. According to the latest research, prolonged hours of UV rays exposure can damage the eye's surface and its internal structure, possibly leading to cataracts and macular degeneration.
Ophthalmologists around the work recommend taking extra safety measures while stepping out like wearing a brimmed hat or sunglasses. Rather than buying an extra pair of sunglasses, you can always get a protective coating on glasses. Fortunately, Specscart considered this as a global necessity and an essential step towards people's optical safety - so it offers lenses with a free coating of anti-UV. Even when you are buying a regular pair of prescription glasses or some fashion ones, keep in mind to always look for anti-UV coating on lenses.
Our anti-UV coating is reliable for blocking 99.9% of UV rays by absorbing 400nm of UVA and UVB rays. Also, if you are prone to eye problems or suffer from glaucoma, it's mandatory to get anti-UV glasses since UV rays worsen the condition of glaucoma. While glasses with outright UV protection helps efficiently to reduce the risk of cataracts or glaucoma.
2. Protection from environmental-elements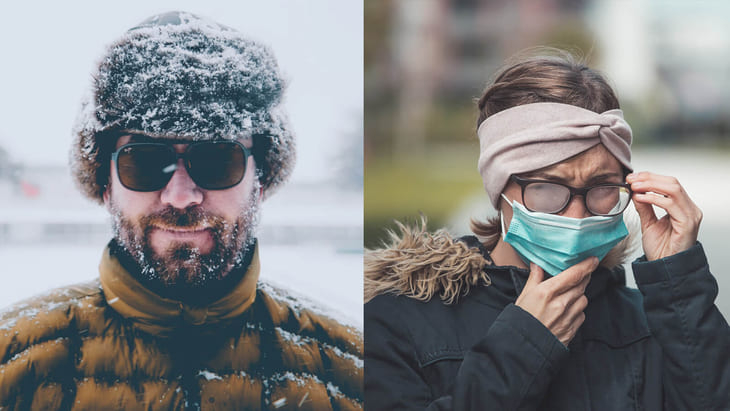 The outdoors is full of damaging components that can trigger your eyes in a second. You have to take extra measures while you spend your time outdoors and especially protect yourself from sand, wind, snow and dust.
Snow -
Only a handful of people are aware of snow's extreme eye damage. About 80% of UV rays are reflected from snows present around that causes a common condition of snow blindness. Also known as arc eye or photokeratitis, a painful eye condition from overexposure of UV rays sunburn the transparent outer layer of the eyes, called the cornea. With anti-UV coating on glasses, spending time in the snow can be enjoyable and non-detrimental as these glasses cover and protect the bottom of your areas from the reflective nature of the snow.
Dust Particles:
Walking home from work or the park in a windy or dusty area can put your eyes into a lot of trouble followed by twitching, eye- irritation, itchiness or redness at once. Your eyes can also be a great danger if comes in contact with tiny grains of sand floating around. Your instant response would be scratching which can cause permanent damage in the eyes. Wearing a pair of designer frames for fashion if not prescription saves you from a lot of trouble, and acts as a complete cover over your eyes to keep the sand out.
3. Eliminate digital eye strain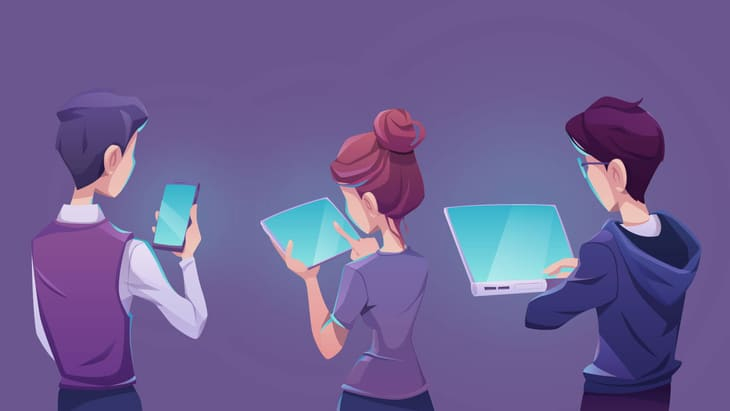 Digital eye problems are caused by prolonged hours of screen use. As our generation is moving into the future with the latest technology, our days are also spent staring at screens of smartphones, laptops, tablets and computers. The little known fact about these screens is that they cause various sets of eye problems and discomfort which we initially ignore but later becomes a severe vision problem.
All digital screens emit the most damaging rays, called blue light which penetrate the retina and cause mild to severe visual diseases. Which can be stopped at an early stage with the help of blue light coating put on your prescription or non-prescription glasses. Yes, blue light glasses block the incoming blue light from entering your eyes and diminishes all the eye problems and discomfort assistance with extended hours of screen consumption. Now, you can comfortably log in to your screen and continue using it without experiencing any eye problems.
4. Safe & easy night driving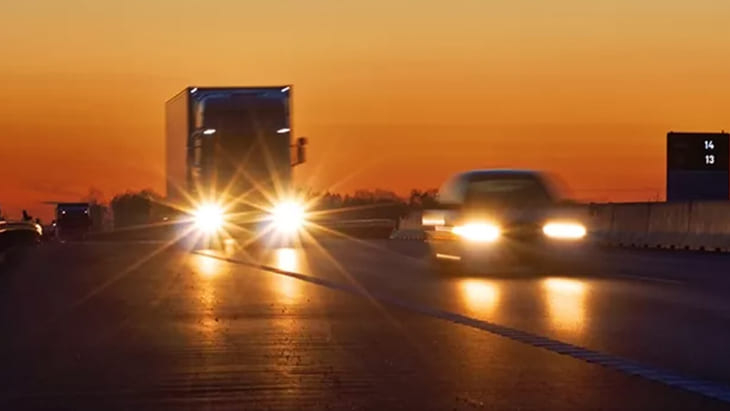 Late-night driving is indisputably dangerous for many drivers around the globe. Not just when it gets too dark to see but also when there are enormous amounts of light rays from headlights attacking your eyes. The glare emitted from the headlights, street boards and traffic lights can make it difficult to see what's in front of you which increases the chance of misfortunate events. With anti-glare glasses, you can proactively block the unwanted from your surroundings and focus on the road ahead thereby improving your driving experience. We offer free anti-glare along with every prescription and non-prescription glasses to keep your eye safe from disturbing light rays from surrounding.
5. Prevents Covid-19 spread through eyes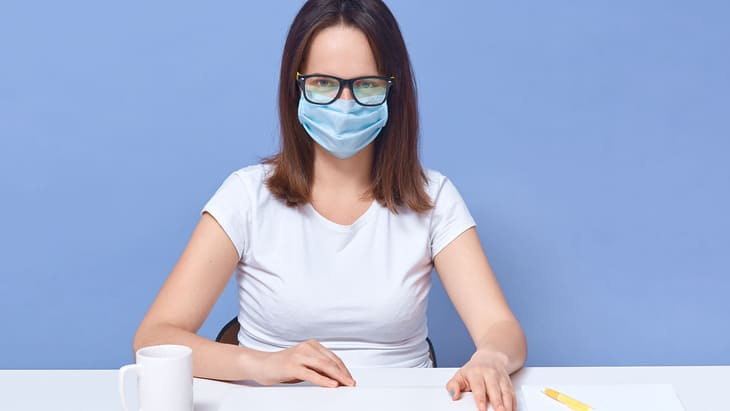 According to Optimax, Covid-19 spread is easy to spread from one to another through cough or sneeze and can be inhaled through our mouth or nose. There's also a possibility that COVID-19 can enter our system through our eyes and makes us infected. Since our eyes are lined by a thick protective fluid, known as the mucous membrane. The membrane is primarily used to stop dirt, grit and other foreign particles from entering our body through our eyes. However, with Covid-19 spread, there's a higher chance that the mucous membrane has turned into an easy point of access for the virus to enter in our body. A pair of glasses, on the other hand, act as a shield in these difficult times, similar to a mask to cover your eyes and keep it protected from setting any contagious act into action.
6. Reduce headaches & Migraines

The bright light from our lamps or LED lights can trigger migraines and reassuring headaches in most people. Many of us are sensitive to extremely lit surroundings as it can cause eye discomfort like eye strain, headache, burning sensation, redness or itchiness which piles up to a severe level of headache and increases the risk of migraines.
Wearing your prescription glasses or non-prescription, but most importantly in the anti-glare coating can help to eliminate, both the frequency and intensity of such painful conditions.
Our Latest Stories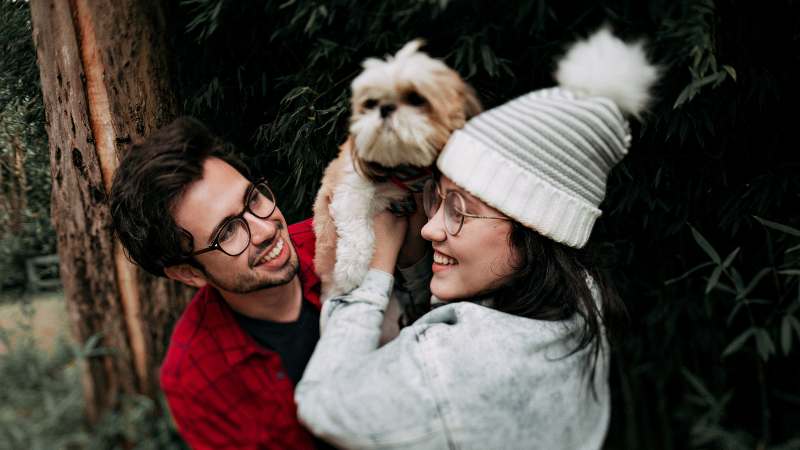 24Hr Dispatch Via Specscart Rocket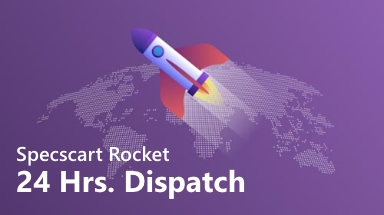 Surprisingly fast delivery for every last minute occasion. Glasses at your doorstep With a hell-for-leather chase!
Buy Now
Read More
---
Hello,
fellow reader!
An exciting offer is on the way to your inbox!
You like to read stuff, and we love that about you.
Enter your email-ID below and we will send you an exclusive offer!