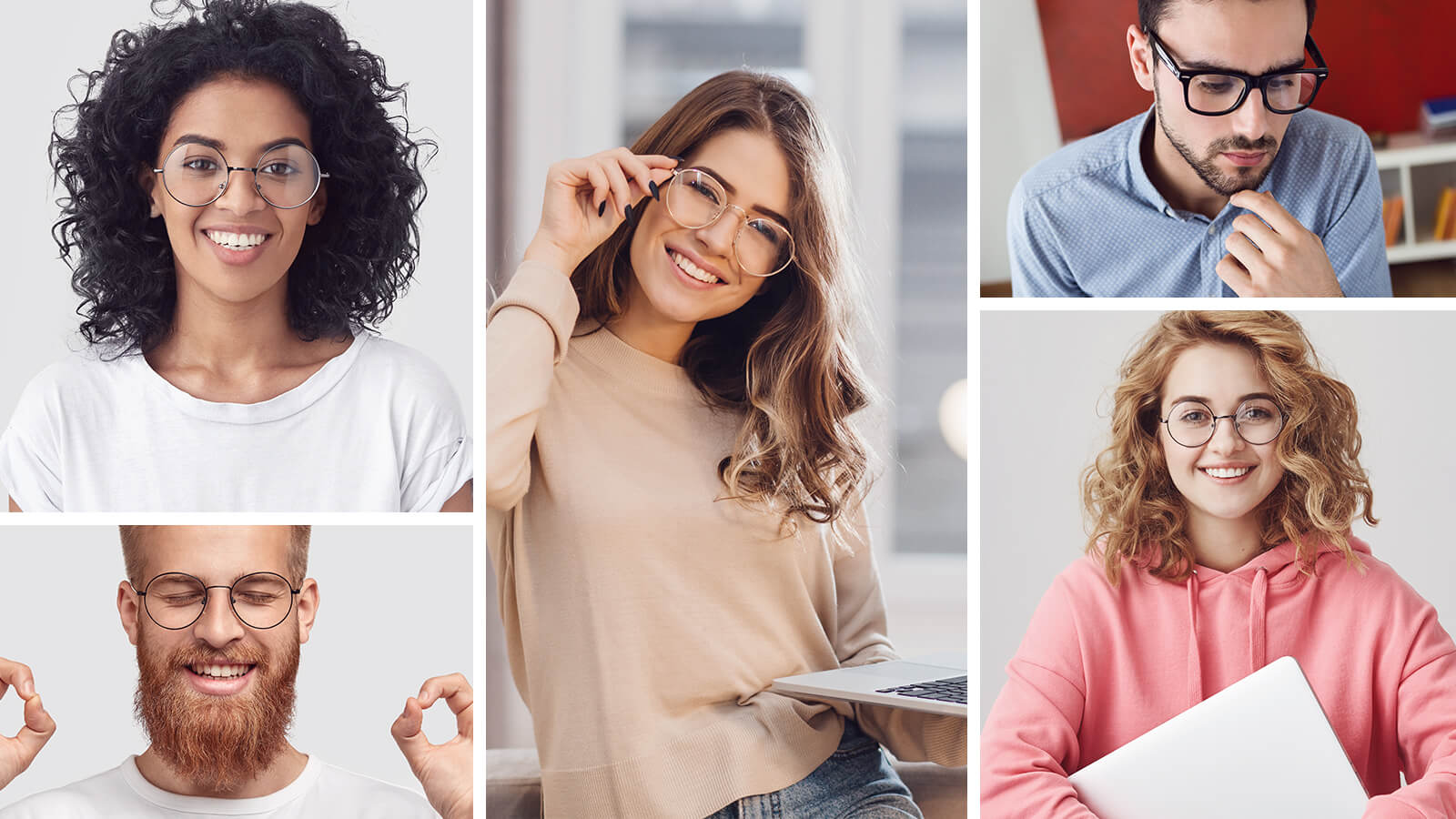 The only 2 factors you need to know to choose glasses colour
After shapes and material, the next most important thing to consider while buying new glasses is the frame colour. The same frame style in two different colours can give off different vibes. For example, basic colours like black or brown are extremely versatile - you can wear them anywhere. Coloured ones like wine red glasses are more attention-grabbing. There are various factors to consider while choosing the colour, like the occasion, your hair colour, complexion, and of course, your personal preference.
Feeling confused? Just read on and find the perfect pair for yourself.
1. Black glasses or transparent? Choose according to lifestyle!
While there's no rule or guideline, it's a good idea to follow a dress code for glasses as well. Apart from lifestyle, your personality and purpose also count.
Businesspersons or professionals - It's best to stick to neutral shades since they help instil more trust in clients and customers. Go for black, brown or grey frames. If you're choosing metallic, you can also opt for gold or silver. If you do want to experiment and stand out a little, tortoiseshell glasses are also a safe choice.
Students - I think college is a style to develop your style. If you're into a geeky look, square glasses in black are perfect. Round frames in metal (black or silver) are great for a retro look.
Creative professionals - Work in an ad agency or a fashion studio? The world's your oyster! Go ahead and experiment with quirky styles - crystal glasses in cherry red, lilac cat eyes and the like. While we're on this topic, do check out Stark - which features one square and one round lens.
Older folks - Just because your hair is more salt than pepper, doesn't mean you have to wear boring and plain glasses. Try acetate glasses in a polished finish rather than matte, in colours like deep red or brown.
For the weekend lifestyle - If your weekday 9 to 5 job doesn't allow you to experiment with different styles, you can always do that on the weekends. Whether it's to the pub or cinema, it's always good to have #aFrameForEveryGame.
The colour, you ask? Whichever is your favourite!
2. According to hair colour
Your hair colour can help you choose the next pair of glasses, by adding a complementary finishing touch.
Black hair - Depending on whether you want to create a coordinated look or make a statement, you can go for black glasses or coloured ones like purple, respectively. You can also choose variations of red or blue, especially if it's a cooler tone of black hair.
Blond hair - If you have darker blond hair, shades of brown will suit you well. Variations of it include the tortoiseshell print and nude colour. But if your hair is more on the lighter side, like platinum or ash blond, you can rock pastels. Crystal frames are a great option, as you can choose between shades like lilac or nude pink glasses. Brooke here is a great example!
White hair - Like black, white or grey hair is a neutral shade that goes along with most frames. You may want to avoid brown glasses though, as they can dull your features a bit. Have fun with brighter colours instead, like cherry red or blue.
Brown hair - Warm browns go well with warm frames - like green and brown. Gold glasses are another great choice for people with auburn hair. Those with a cooler brown look especially great in black, blue and beige glasses.
Red hair

- Red is a very vibrant colour which works wonderfully well with tortoiseshell, green and gold. Cooler shades of red which look more orange-ish call for blue or black frames.
Our Latest Stories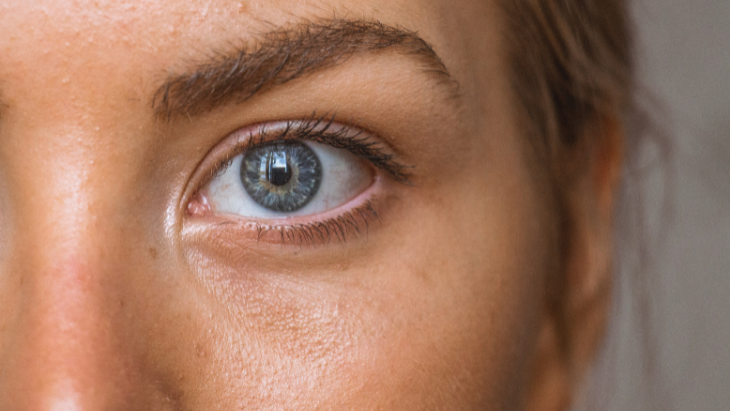 Specscart Blog
Want the latest update on designer eyewear, shades or glasses? Our blogs give exceptional insights into the latest eye care measures and eyewear trends, fashion and style hitting the streets of United Kingdoms. From finding an optician or optometry near you to the latest designer glasses or sunglasses for the summer and spring fashion, you'll learn something useful every day. We publish regular informative measures on eye care, the latest design in eyeglasses and sunnies, celebrity specs and fashionable choices you can make in your lifestyle to up your fashion game. Read on to find information about various glasses types, eye condition and fashion trends in a fun and simple way that you would fancy with a cuppa tea.
10% OFF
USE CODE
READER10
COPY CODE
Hello, fellow reader!
You like to read stuff, and we love that about you!
Here's an exclusive 10% coupon for our Blog readers
Stay Updated
Sign Up for the latest trends and exclusive offers!