If you live with someone who is visually impaired or if your own eyesight has started to decline, modifying your home will make it safer to navigate through the house. Home adaptations for people with visual impairment are simple, inexpensive and you can implement them right away.
When planning home accommodations for the blind or visually impaired, safety and comfortability go at the top of the list. Even when you wear prescription glasses, certain modifications and changes in your home aesthetics will make it more inclusive of your special vision needs.
But, how you should modify your home for the visually impaired depends on how you live and the level of vision impairment.
Useful home adaptations for the visually impaired
Vision loss is already difficult to come to terms with. You might not be able to do certain things on your own and may have to ask others for help. The last thing a person would want is to feel unsafe in their own house.
So if you have a family member or friend with visual impairment, make your home more accessible to them. Here are the ideas for home accommodations for the blind.
Adjust the lighting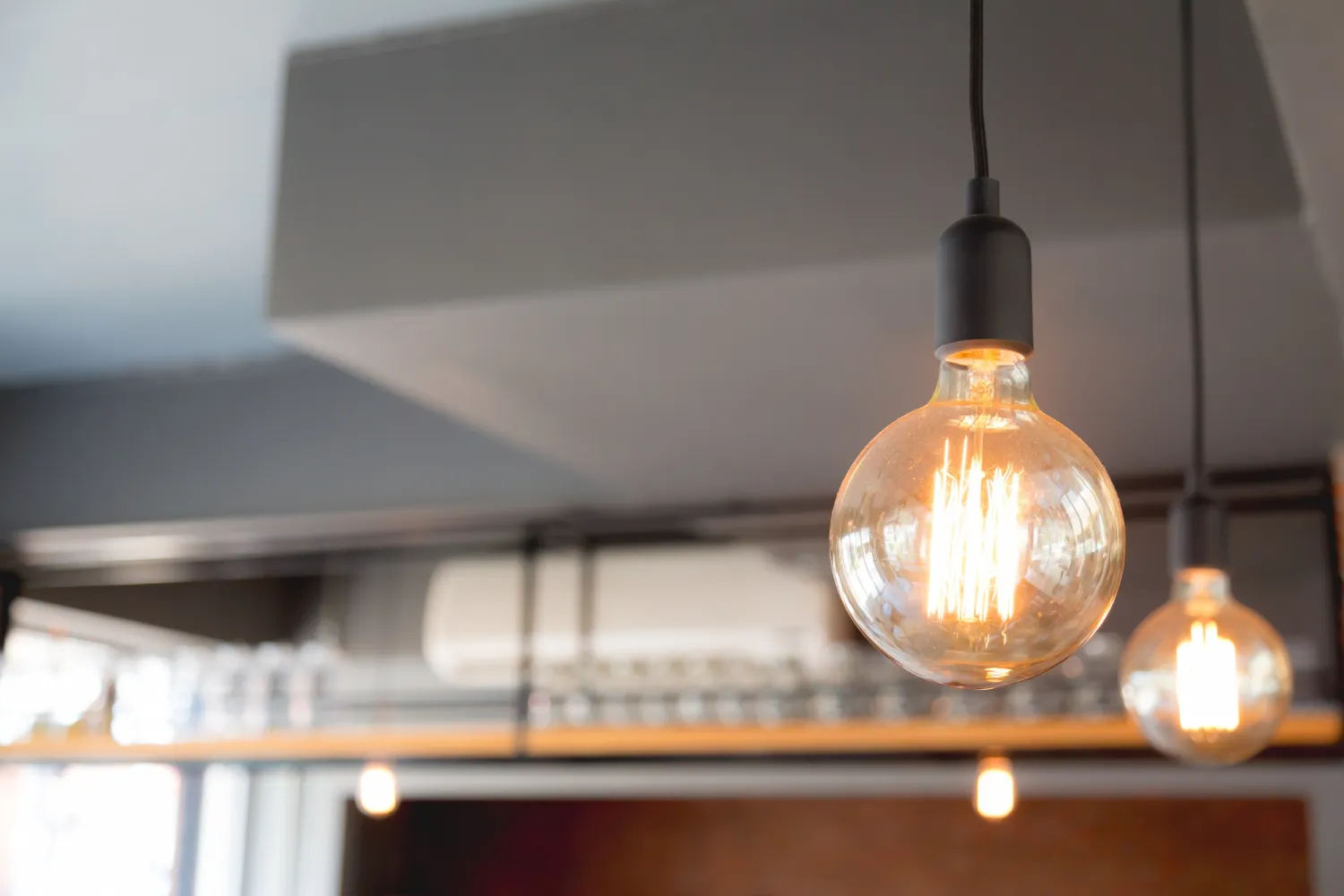 Bright lights make the details easier to see. Install task lightings in the rooms where you spend most of your time, for instance, living room and kitchen. Use floor or table lamps so you can adjust the direction of the light as per your requirement. The following tips will come in handy:
Install 60 to 100-watt bulbs into the light fixtures.
Make sure that no corner of your house is dark when planning home safety for the visually impaired.
Choose adjustable blinds or see-through curtains to let the natural light in during the day.
Strategically place clip-on lights around the house for added visual comfort.
Experiment with different types of lights to see which works the best for you.
Use uniform lighting across the hallway to avoid dark shadows.
Get light switches in bold and contrasting colours that are easier to spot.
The lights in your home have a lot to do with your eye health. Make sure you know the impact of different lights on your eyes and choose the best lights for your home when ensuring safety precautions for the blind.
Furniture rearrangement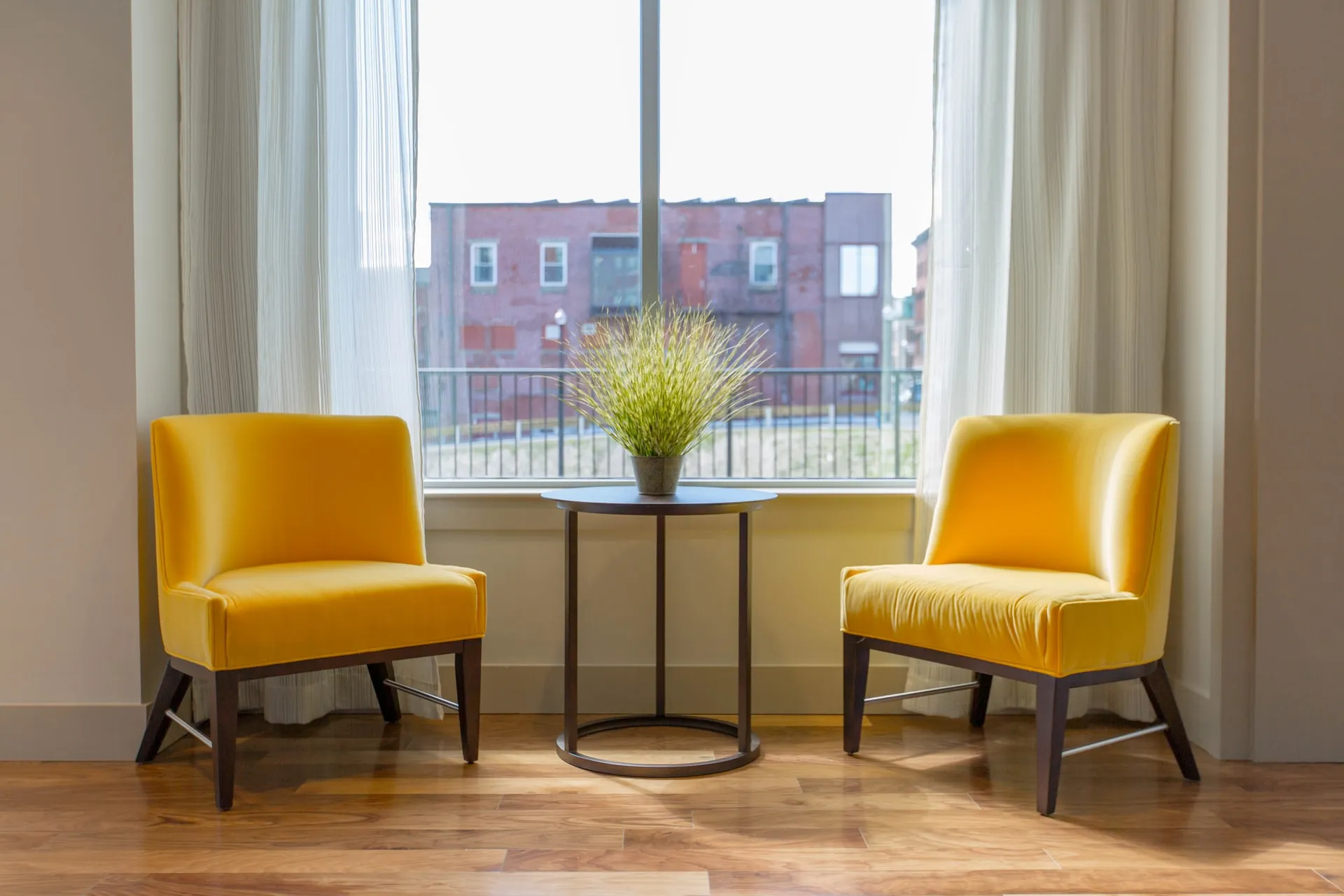 Make navigating through the house safe and easy by reassessing the arrangement of your furniture. Here are the different ways you can rearrange your furniture to make your living space more secure and functional for the blind or visually impaired.
Position the mirrors in a way so they don't cause glare or unwanted reflections
Keep your chairs by the window so you get direct sunlight when you want to read a book or something
Place your furniture close together so there's plenty of space left for you to move around
Choose furniture with upholstery fabrics so you can locate it by touch
Eliminate safety hazards around the house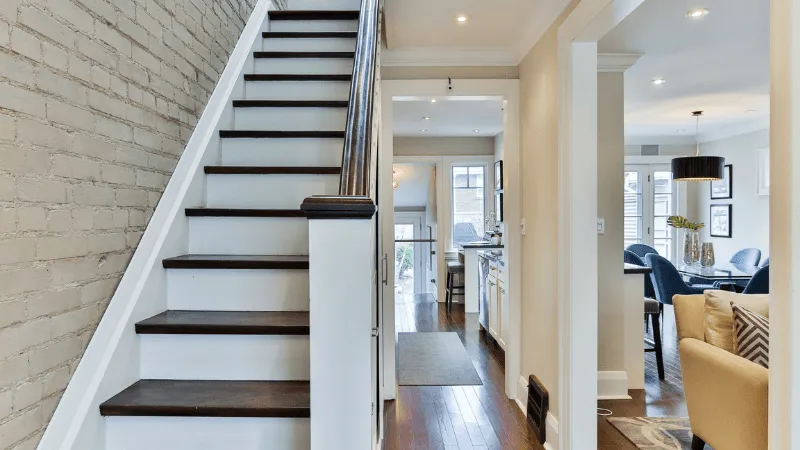 There's a lot you can do to prevent slips and trips and ensure home safety for the visually impaired. The following tips will help you avoid the dangers lurking in your house and make it blind-friendly:
Use non-skid, non-glare floor cleaners, rugs or bath & shower mats. Avoid floor wax as it makes the surface slippery which might lead to falls and injuries.
Make sure the chairs around the dining table are pushed in.
Use rug tape to keep rugs from sliding.
Remove low lying coffee or end tables from the living room.
Use bright lights in the stairways or make the edges of the steps with bright paint so the people with low vision can easily identify them.
Install handrails on the stairs or a grab rail in the shower.
Another safety precaution for the blind also involves making the exits in your house more visible. Make sure all the exits are brightly lit in case of emergency.
The fire alarms should be audible in all the rooms of your house.
Have a designated area to keep emergency items such as a fire extinguisher or first aid.
Make sure the floors are always dry.
Kitchen modifications for a blind-friendly housed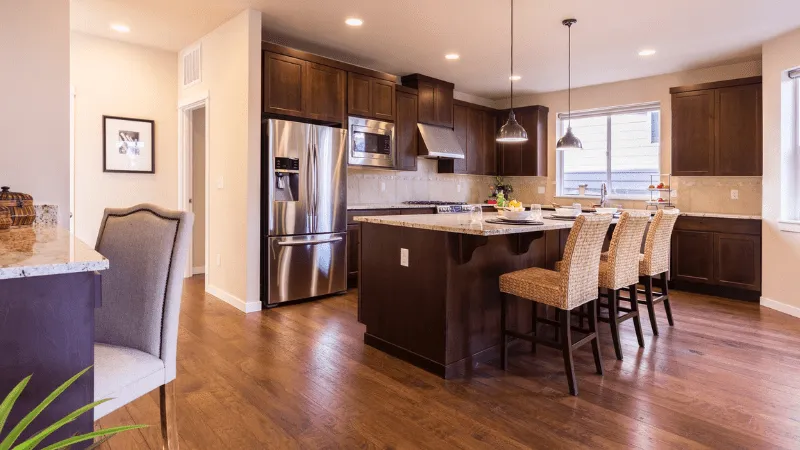 Imagine grocery shopping without being able to see the prices. Or cooking an exotic meal without seeing how much salt you're putting into the dish. These are some hurdles that people with low vision come across every day.
Vision impairment affects all aspects of your life be it something as simple as making a sandwich. Thus, many people with low vision dine outside or stick to processed foods. But, you can cook a delicious meal in your home by using simple tips, tricks and kitchen safety precautions for the blind.
Paint the kitchen cabinets with bright colours so you can find jars and containers easily.
Use measuring cups with different capacities. You can store them inside the containers so you don't have to look for them every time.
Store spices in little jars.
Make sure the chopping board is light from one side and dark from the other.
Store knives and sharp objects in paper towels so you don't accidentally hurt yourself while looking for something.
Label the containers or shelves with a dark marker so you don't forget what is placed where.
Always keep a magnifying glass handy when setting oven timer or stove settings
Bathroom adaptations for visually impaired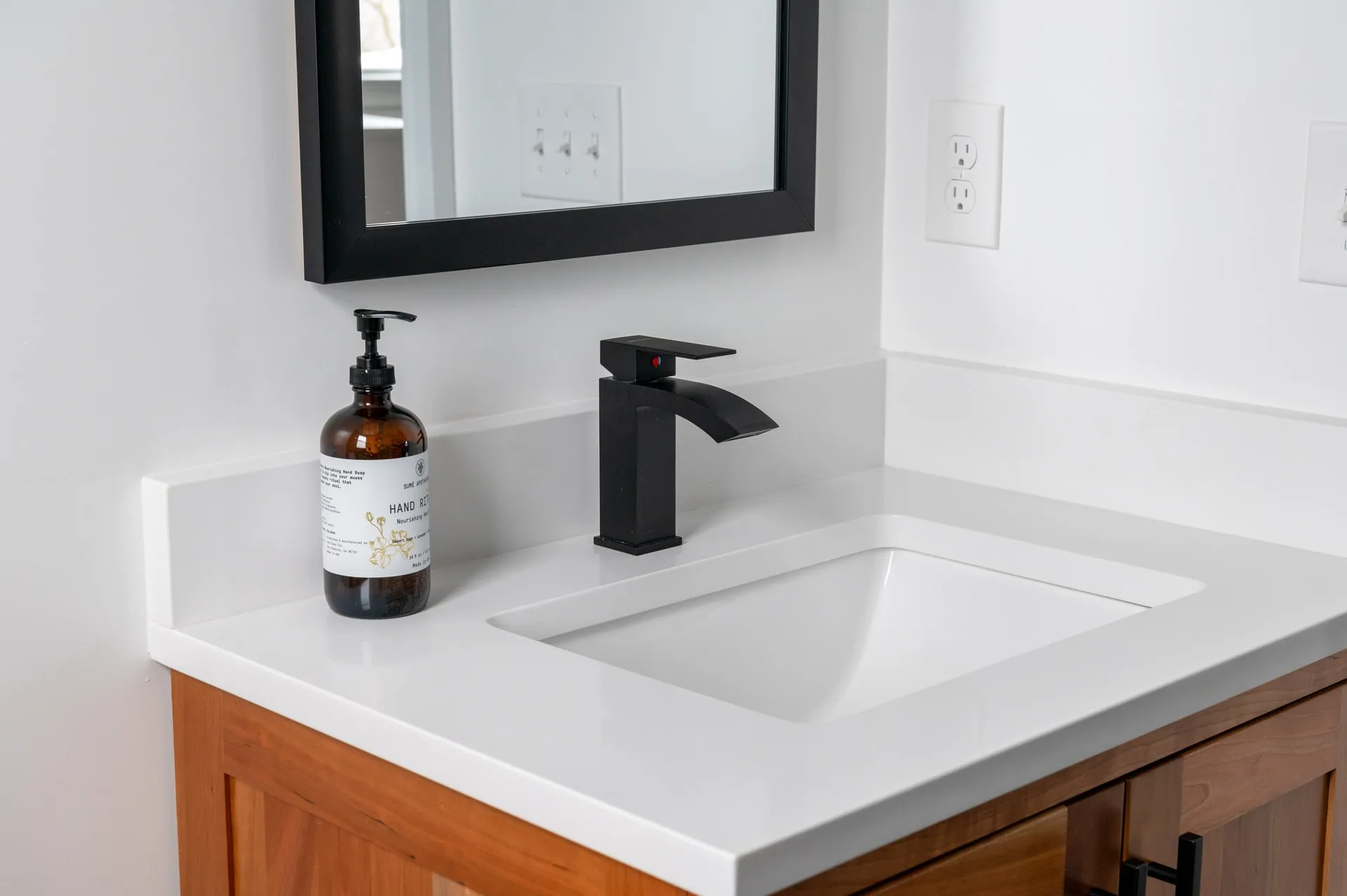 Those 2 am bathroom trips are difficult for all of us. But, some people struggle to use the bathroom during the day. From wet floors to concrete sinks, the bathroom could be one of the most dangerous spots in the house for people with low vision.
Useful home adaptations for the visually impaired include modifying your bathroom with sturdy bars and non-slip flooring.
Make sure the towels don't match the colour of your bathroom walls.
Position mirrors so they don't reflect light.
Use a coloured toilet seat to heighten contrast.
Highlight key areas with contrasting colours and textures when installing fixtures.
Spotlights or floor lights could be used to make ceratin fixtures easily identifiable.
Place thick rubber bands or masking tapes around the shampoo bottle so you know it's not conditioner.
Install storage cabinets in the bathroom to tidy up the room and have clear pathways.
What to avoid in a blind-friendly house?
Ensuring home safety for the visually impaired or blind doesn't mean labelling everything in your house or adding things to your place. You just have to assess the impact of different items on the safety of people with low vision even if it means decluttering your home or parting with your favourite rug that blends with the floor.
Don't leave loose wires or electrical cords lurking in your home. Group them together with tape so they don't get tangled up in your feet.
But while you're making all these adjustments and changes, make sure your home "feels like a home" rather than accommodation for blind people. Apply some or all of these home adaptations for the visually impaired without ruining the beauty of your home.