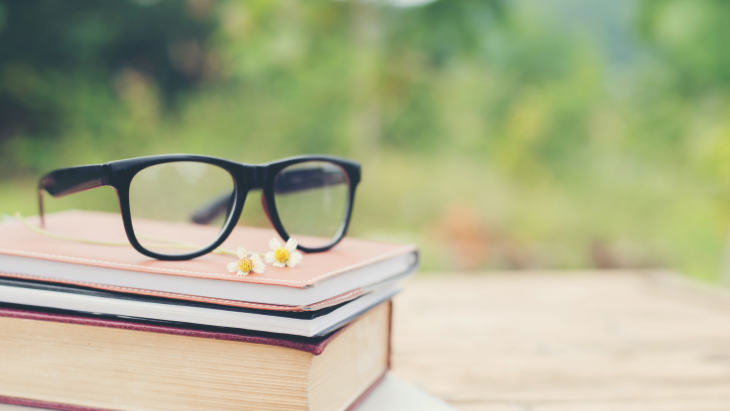 7 ways to get creative with your old glasses
I hate throwing things away. Call me stingy or whatever, I hate the idea of parting with something that I once spent my hard-earned money on.
One question that I do get asked a lot is what I do with my glasses when my prescription changes or the frame style falls out of trend.
While there are charitable organizations such as the Lions Club where you can donate old glasses in the UK in 2021, there are other ways to put your old specs to good use. So if you don't want your expensive designer glasses to end up in a landfill, I've got a few suggestions to help you recycle or reuse your old glasses.
Give them to your family or friends
If your old glasses are not compatible with your upgraded prescription, they aren't completely useless. If the frame is still in good condition, then why not pass it on to someone in your friends or family?
Just because your old specs don't fit your prescription anymore doesn't mean they won't fit someone else's. Reading glasses or blue light glasses are the best in this matter as they could be used by anyone irrespective of their eye prescription.
Even when they don't have the same prescription, you can pop out the lenses and hand over the frames to them.
Donate your old glasses
Charity is a good deed and what could be a greater gift than the gift of vision? There's a number of charities out there in case you're thinking 'where can I donate old glasses near me in the UK in 2021'.
These charities will happily take your old specs and donate them to those who need vision correction but can't afford to buy glasses. Drop off your old glasses to a local charity or send them via post but make sure to wrap your glasses in bubble wrap so they don't break during transit.
Keep them for fancy dress
Whether it's a Halloween party or a fancy dress competition, your old frames can come in handy. If you're going as Harry Potter, your full-rim round glasses will help you look the part. Not just Harry Potter, you could dress up as Velma or Simon from Alvin and the Chipmunks using your old frames.
If your frame has become outdated, you don't have to give it away (that's what I do). Just keep them with you as fashion trends return after a decade or two.
Reglaze your glasses
Reglazing specs is the perfect solution for those who can't use their glasses anymore cuz their prescription has changed. The frame could be a gift from your father or a dear friend and probably have a strong sentimental value.
Reglazing glasses allow you to replace your outdated prescription lenses with new upgraded ones and keep the frame.
At Specscart, reglazing glasses is a hassle-free process where you can get new optical lenses for your beloved frame along with free protective lens coatings. Reglazing is the best way to recycle specs in the UK in 2021.
Sell them
Let me guess what you're thinking - who would want to buy my old glasses? Well, a lot of people if the frame is still wearable and stylish. And you could use the money from selling your old pair to invest in a new one. Thus, it's a win-win for both parties.
So, if you've got some designer frames lying in your cupboard due to your frequently changing prescription, you may be able to get some cash for it.
Reinvent them
You can give a fresh touch to your old glasses by changing their use. For instance, fit tinted lenses into your old eyeglass frame and turn them into sunglasses. It'll work even better if you have a bold piece such as round gold frames.
You'll have a new accessory for yourself and if you're feeling a little bold, try out a mirrored lens coating. Mirrored sunglasses are trendy as well.
Repair your glasses
Whether it's cracked lenses or a crooked frame, repair your glasses yourself or take them to someone who can. It'll save you some money.
If the frame is not fitting you well because a screw came loose, take out your glasses repair kit and fix the problem. You can remove scratches from your glasses or use our glasses repair guide to make your specs workable again.
I know you're excited about your new glasses. But make sure you take care of your old frames. They once used to correct your vision and deserve better treatment than to be thrown away in a garbage bin.
Our Latest Stories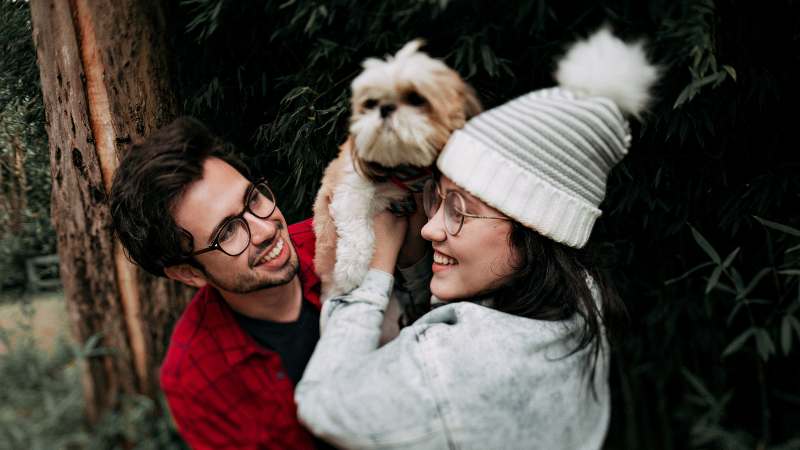 24Hr Dispatch Via Specscart Rocket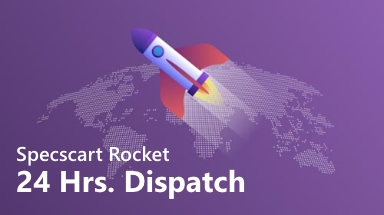 Surprisingly fast delivery for every last minute occasion. Glasses at your doorstep With a hell-for-leather chase!
Buy Now
Read More
---
Hello,
fellow reader!
An exciting offer is on the way to your inbox!
You like to read stuff, and we love that about you.
Enter your email-ID below and we will send you an exclusive offer!