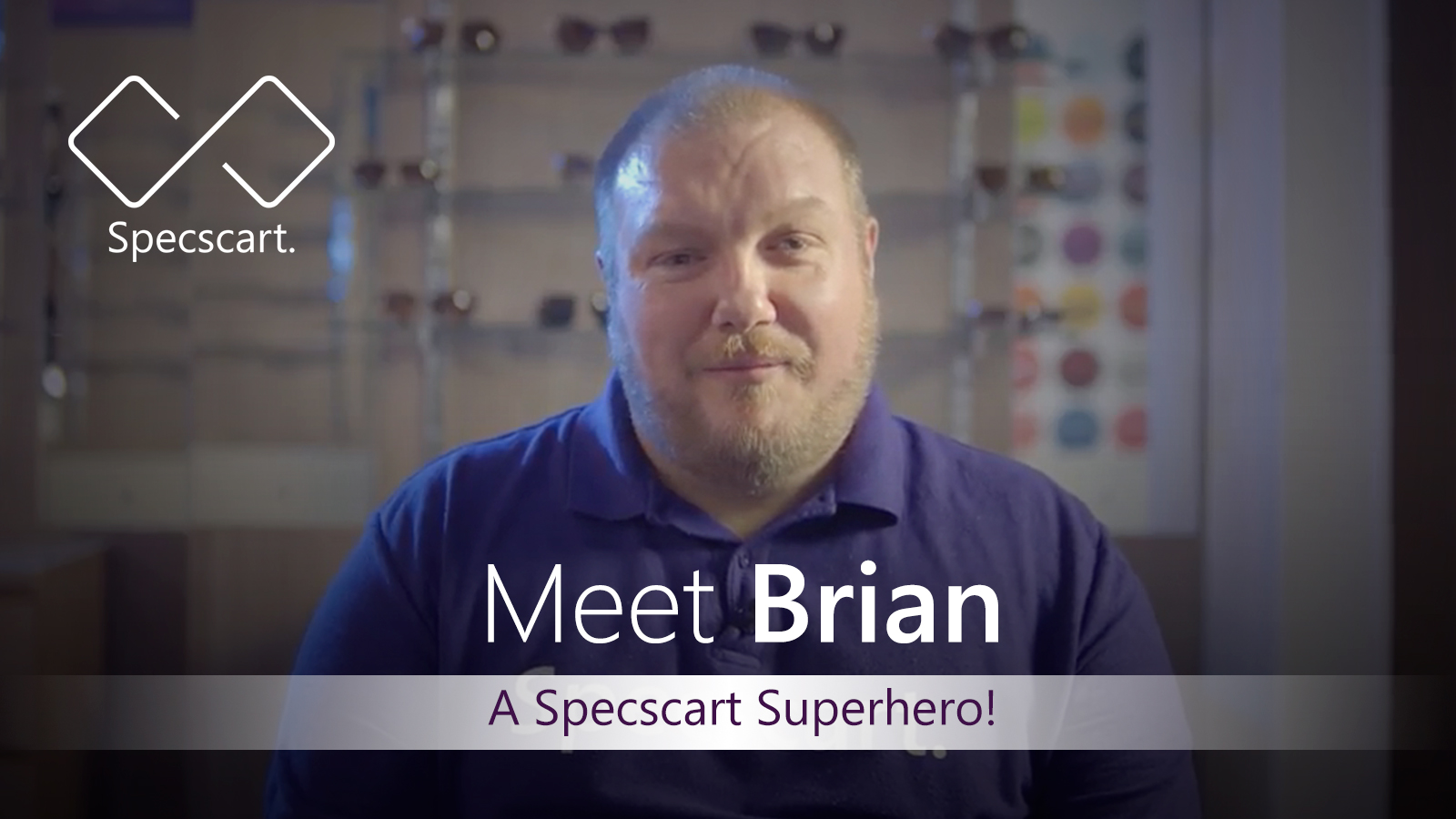 Discover How Are Glasses Made, Their History and More.
Ever wondered how are glasses made? From frames to lenses, each element of your glasses involves both art and science to get you the perfect pair to cherish. That's exactly what we discuss in this article. We'll unravel eyeglasses and help you get the answers to all kinds of questions on their existence. From how are eyeglasses lenses made to what are glasses made of. And also how were eyeglasses originally made. Keep reading to feed your curiosity about them.
What are glasses made of?
Eyeglass frames are usually made in metal or acetate. Some glasses are also made in mixed material, i.e., a blend of metal and acetate that brings forth the goodness of both the materials for you to avail. To add to these, some manufacturers like Specscart also have frames in unusual materials like wood. Let's get to know all these kinds one by one.
Metal frames
Frames in metal are usually preferred because they don't lose their quality even after much wear and tear or bad weather conditions. Sunlight and moisture don't have a big impact on metal frames which makes them long-lasting.
Of all the various types of metal frames, the most used are Titanium, Beryllium, Flexon, Stainless steel and Monel. At Specscart, you will find almost all metal frames are made in Titanium or Stainless steel. The reason being their light weight and pocket-friendly prices among various others.
For instance, Titanium is super sturdy which makes it an undeniably ideal replacement to Acetate. Whether rimless, half-rimmed or full-rimmed, the material can hold all kinds of eyeglasses with ease. As already said, unlike other metal frames, Titanium feels featherlight which makes it a comfortable choice.
The weather, be it you having a fun day at a sunny beach or dancing in the rain, does not affect Titanium. This makes it durable and corrosion-resistant, thus making it stand out from most other materials.
When we talk about metal, some people start worrying about allergies. Fortunately, Titanium is a hypoallergenic material. It causes no reactions on your nose, ears or skin.
Finally, Titanium frames are easily found in all shapes and colours and put forth a modish look that's unmatched by peers. Thus, making it a must-try material for your glasses.
Acetate
Now, you might wonder whether Acetate is what people mean when they say plastic frames. The answer is no. While Acetate in composition is a form of plastic, it is far from the regular one that makes plastic frames. That's because of its supreme quality.
Acetate frames are much more lightweight than plastic frames. The material is flexible and highly durable which makes them an ideal choice.
When it comes to aesthetics, Acetate is available in various magnificent colours and textures. These colours don't fade even after prolonged use.
Additionally, Acetate is made with renewable material which makes it an eco-friendly choice.
Wood
Talking of eco-friendly choices, there's no comparison to wood. Another hypoallergenic material, wood does not harm your skin. Similar to the other materials we talked about, wood is also lightweight which makes it a delightful pair to don.
When it comes to looks, there's no doubt that wood will make heads turn for you. So, be ready for all the admiring glances. Also, it is great if you wish to express your love for nature and its earthy hues. Thus, adding an unspoken charm to your personality.
Another factor that makes wood a unique choice is its scent. This is something you can't imagine other material frames to offer.
Now that you know what are eyeglasses made of, let's get to know the process of making them. But hey, where are eyeglasses made? That's a crucial question to ask in order to ensure the quality of your pair.At Specscart, we have an advanced lab with technicians with over 20 years of experience to make the glasses. So, don't you worry!
How are eyeglasses made?
Frame inspection and tracing
Once you have chosen the right pair of frames for yourself, the people at the lab will make sure it is perfect for use. They will inspect the frames for their quality and check if each element from temples to nose pads is intact.
Once the frames pass this inspection round, the Optometrist uses a machine to trace the size and structure of the frames. This is required to make sure your prescription or reading lenses are cut using the right dimensions and shape.
Once the tracing is done, the next question that should pop in your head is how are eyeglass lenses made. We'll answer that right away.
Making the lenses
The preparation to make the lenses with the right power starts with thick blanks of lenses. These blanks are basically raw material for your final lenses. For instance, if you need blue light blocking glasses, they will start from special X-blue lens blanks. Each blank has a certain magnification power. So, when it comes to choosing the right blank, the one which is closest to the required power is selected.
After choosing the right lens blank, these need to be cut according to the prescription of the patient. This happens with the help of extreme heat and force, and that's why the process of blocking is done. This involves attaching a block to the lens that can help it stay in the same position during the process of grinding.
Once that is done, you get a lens with the required curves. Next, they are polished using readymade tools with different curvatures for different lenses. After the newly cut lenses are fined and polished, the lenses need to be unblocked. Manufacturers use a wax deblocking method to remove the blocks which can be ready to use again.
Later, the lenses are cleaned and inspected for any issues that might have occurred during the grinding process. In case any flaw is detected, the process is repeated with a new blank.
Now, if you need your lenses tinted in some way, the lab technicians will bathe your lenses in the specific tint solutions. While doing this, they have to take special care of the temperature and colours.
Because all lenses at Specscart come with scratch-resistant coatings, a spin coating happens next with the help of a machine. Next, an anti-glare and anti-UV coating is applied in the AR department of the lab. If your lenses require a mirror coating, that too happens in this department at this stage of the whole procedure.
Assembling the lenses
Finally, your fully-loaded lenses are cut according to the frame size that was traced before. An experienced Optometrist will then use his skills to fit the lenses properly in the frames and there you go, your eyeglasses will be ready.
How long does it take to get eyeglasses made?
At Specscart, non-prescription and clear glasses get ready for dispatch within 24 hours. X-blue lenses or transition lenses take anywhere between 2 to 7 days depending upon your prescriptions. Varifocals, as the name suggests have not one, but various focal points, which requires more attention and care on part of the technicians. To ensure avoiding all kinds of errors, we take about 7 to 10 days to dispatch the perfectly made varifocal eyeglasses for you.
How were eyeglasses originally made?
History says that it was the Italians who created the first wearable glasses. The time was around the years 1268 and 1300 that the invention took place in. Two pieces of magnifying glasses were set into wooden or leather frames that connected the two pieces with a hinge. The people balanced the pair on the bridge of their nose or held it with their hands in front of the eyes to use.
What improvements were made to eyeglasses?
The first set of improvements were done by some Spanish individuals around the 1700s. They used some Silk to tie the frames around the ears and thus, the first 'over the ears' frames were born.
Later, around 1727, an English Optometrist named Edward Scarlett, added two rods and ear hooks to the frames. This way the frames were held by the ears without much discomfort. He is also known as the inventor of the modern-day eyeglasses.
There would have been some subtle improvements done by the opticians and instrument makers of many nations in those years. But the ones done by the Spanish and the English inventor were the most significant.
A major invention was done around 1784 by Benjamin Franklin, who we all know as one of the founding fathers of the United States. He created what he called the 'double spectacles' one day, by cutting his two differently powered lenses in half, and joining them together in one pair. Yes, that's how Bifocals were invented. Franklin was frustrated after switching between his two pairs of spectacles again and again which led to this invention. One of these was for farsightedness and another for nearsightedness as he was Presbyopic.
After these discoveries and developments, 'Scissor Spectacles' were invented around the same time. Men and women liked the style because these could be folded and kept in the pockets easily to be worn whenever required. Its prominence was largely since spectacles were only seen as a not-so-aesthetic approach to correcting one's eyesight.
Then in the early 19th century, cylindrical lenses were born to help those with Astigmatism.
With the growing technology, eyeglasses started becoming affordable for the common man. This led to its demand in various styles like Cat-eye, Aviator, Round, Rectangle, Wayfarer, Browline, Rimless, Semi-rimmed, Full-rimmed, etc. Similar was the case with colours and patterns. The demand for unique embellishments and patterns like the Camouflage and Tortoiseshell grew. Thus, sowing the seeds for a fashion eyewear industry.
And all this time, the material used in the frames moved from horn, wood and metal to plastic. That's because Plastic was easy to mould in different styles and shapes. Having them in a variety of colours was far easier as well.
However, the lens material remained to be glass until the 1980s when plastic lenses made their way to becoming the norm. After all, these new lenses were impact-resistant and far more durable than glass lenses. To add to that, they ensured the eyeglasses stayed light in weight for comfortable use.
Summing up
Now you know what are glasses made of. It's the materials like metal, acetate or wood. You also got to know the answer to how are lenses actually made? From choosing the right blank to blocking, grinding, tinting and assembling, now you know what goes into making them.
Finally, we took you back in old times to tell you the mesmerising history of eyeglasses. From the time when they were only two reading stones held in hands to the present moment when you don't even feel their presence on your eyes. The improvements in all these centuries have been remarkable indeed.
Knowing how are glasses made, we are sure you must be intrigued. Shopping for a new pair of glasses will now be much more exciting than before. Don't believe us? Go try it for yourself. Experience the pleasure of shopping and using high-quality spectacles. These are made to be utterly durable and comfy for your use.
Don't forget, with every piece of eyewear you buy at Specscart you get fully-loaded lenses. This means you get a free layer of anti-UV coating for protection against the sun. And along with that, you get free anti-glare and scratch-resistant coatings to save you a big chunk of expenses. If you need blue light blocking glasses, then they are available at quite affordable rates too. And that, with completely free shipping on each order and a 24 Hr dispatch on most.
So, what is the wait for? Go and choose your favourite frames right away. And if you aren't able to make your choice, you can also opt for our free home trial service. It lets you try 4 frames for 7 days at the convenience of your home. This way you'll be able to choose the perfect frames according to your needs. If that's not enough, Specscart also offers a 30-day no-questions-asked return option, which you can use unhesitantly.
You see, we leave you no excuse for not blessing yourself with supreme quality eyeglasses at the best of prices.
Get going. Choose a frame, enter your prescriptions and cherish some good vision right away!
Our Latest Stories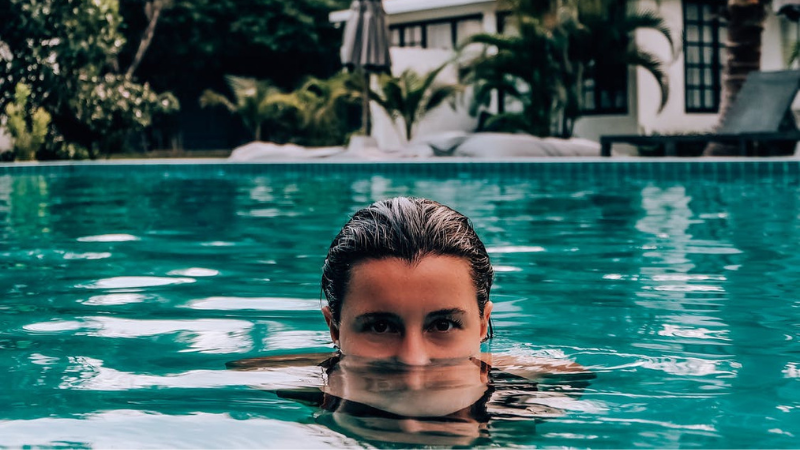 24Hr Dispatch Via Specscart Rocket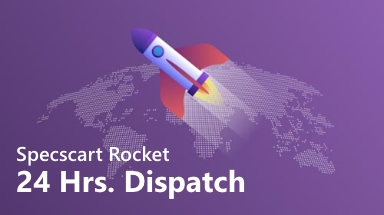 Surprisingly fast delivery for every last minute occasion. Glasses at your doorstep With a hell-for-leather chase!
Buy Now
Read More
---
Hello,
fellow reader!
An exciting offer is on the way to your inbox!
You like to read stuff, and we love that about you.
Enter your email-ID below and we will send you an exclusive offer!