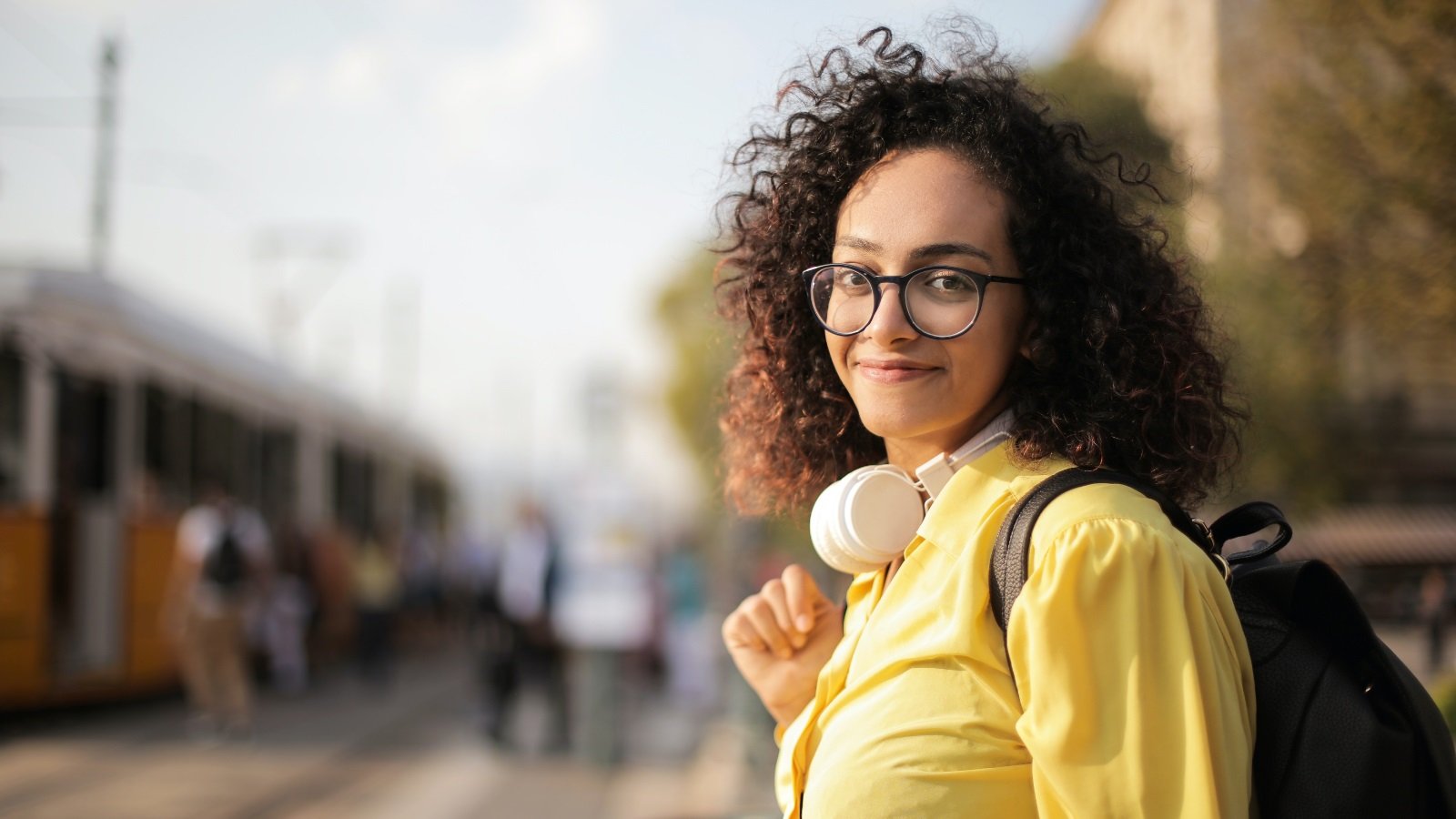 Ten 80s glasses styles that made way for a fashion-centric future
80s glasses are a splendid option for retro parties. Yet, many treat them as an interesting fast-fashion accessory to sport in day to day life. Of the various kinds of glasses in the 80's, we found the tantalising ten that you can't help but admire. These 80s glasses styles still top the trend charts now and then, which makes them a must-try. Want to know more about all these styles? Keep reading!
Top Ten 80s Glasses Styles to Help You Stand Out
80s Aviator Glasses
The history of Aviators has sparked quite a lot of debate on the World Wide Web. While it may not be certain whether it was the Ray-Ban or the American Optical who created it first, one thing is for sure. And that is the love for Aviators among people. You might have heard that the style was first opted as sunglasses. They were specially designed for the airmen during World War 1 as history speaks. This got the style famous as Pilot glasses. However, it was not only the 80s that the world observed a surge in the sales of these glasses. All thanks to Tom Cruise and his movie 'Top Gun', the style became popular as 80s pilot glasses. And from then onwards, it has never missed its position on the trend charts and nevermore will.
An integral part of 80's mens glasses collection, the style is donned by women too these days. When it comes to celebrities, everyone from Jennifer Aniston to Marlon Brando has enjoyed the pair. Wondering what makes them so special? Why not try a pair and experience its goodness for yourself.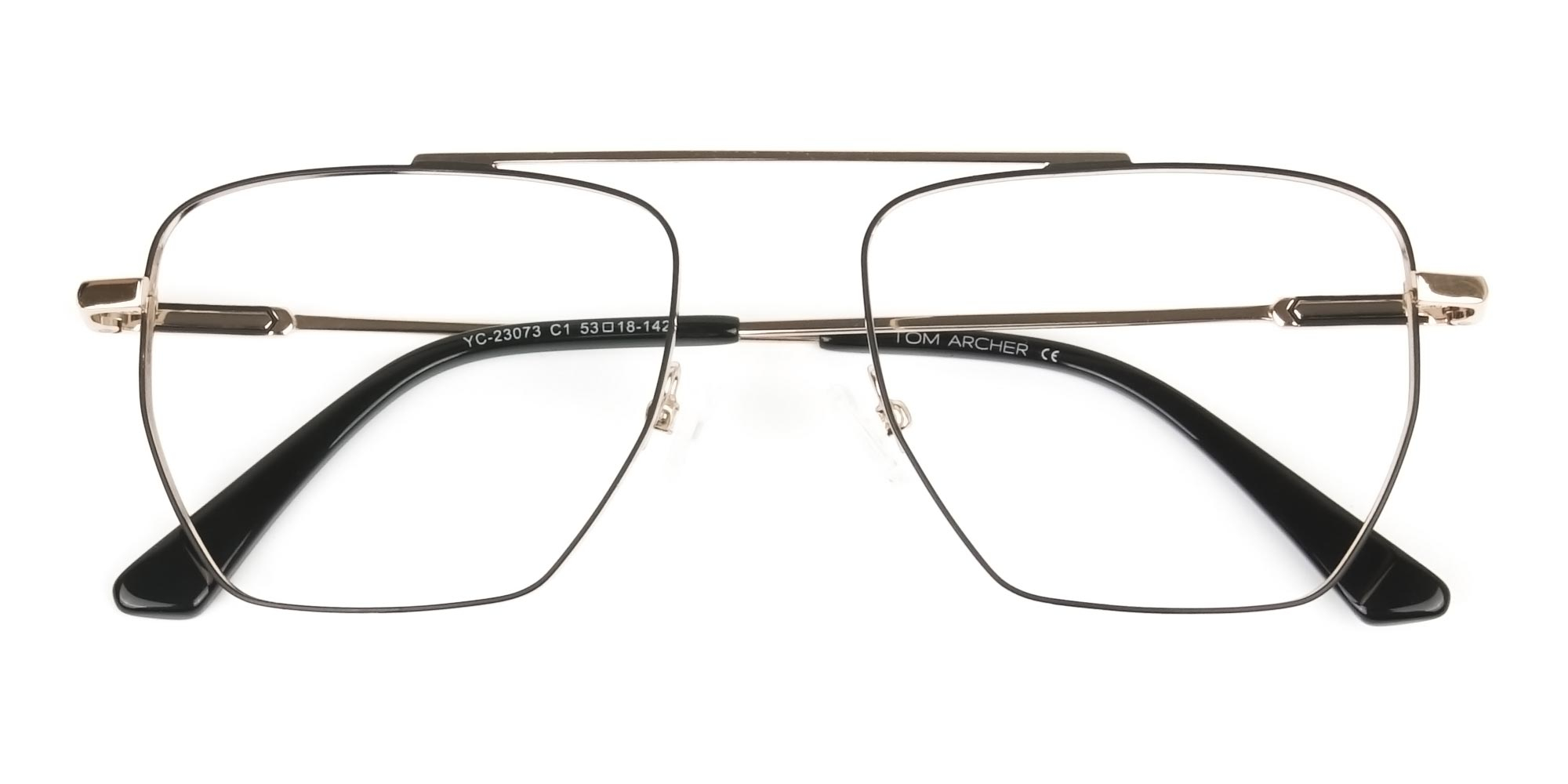 Have a look at these ultramodern 80s Aviator glasses. With an earthly shade of gunmetal and the bridgeless frame front, they ought to amp-up your fashion quotient in no time.
80s Round Glasses
John Lennon, the famous songwriter, made way for the popularity of 80s vintage glasses in the round, before he died in December 1980. The style continued to garner attention with more and more celebrities enjoying their structure. And why shouldn't they, when there was - and is- so much style to avail from these.
Round being a curvy shape looks mesmerising on faces that have prominent jawlines and angular edges. The contrast helps to perk up your facial features. Thus, helping you cherish the compliments they attract.
Many of the 80s eyeglasses were also embellished and the retro rounds were one of the categories. These enriched round glasses were quite a favourite amongst women, which led to their increased acclaim.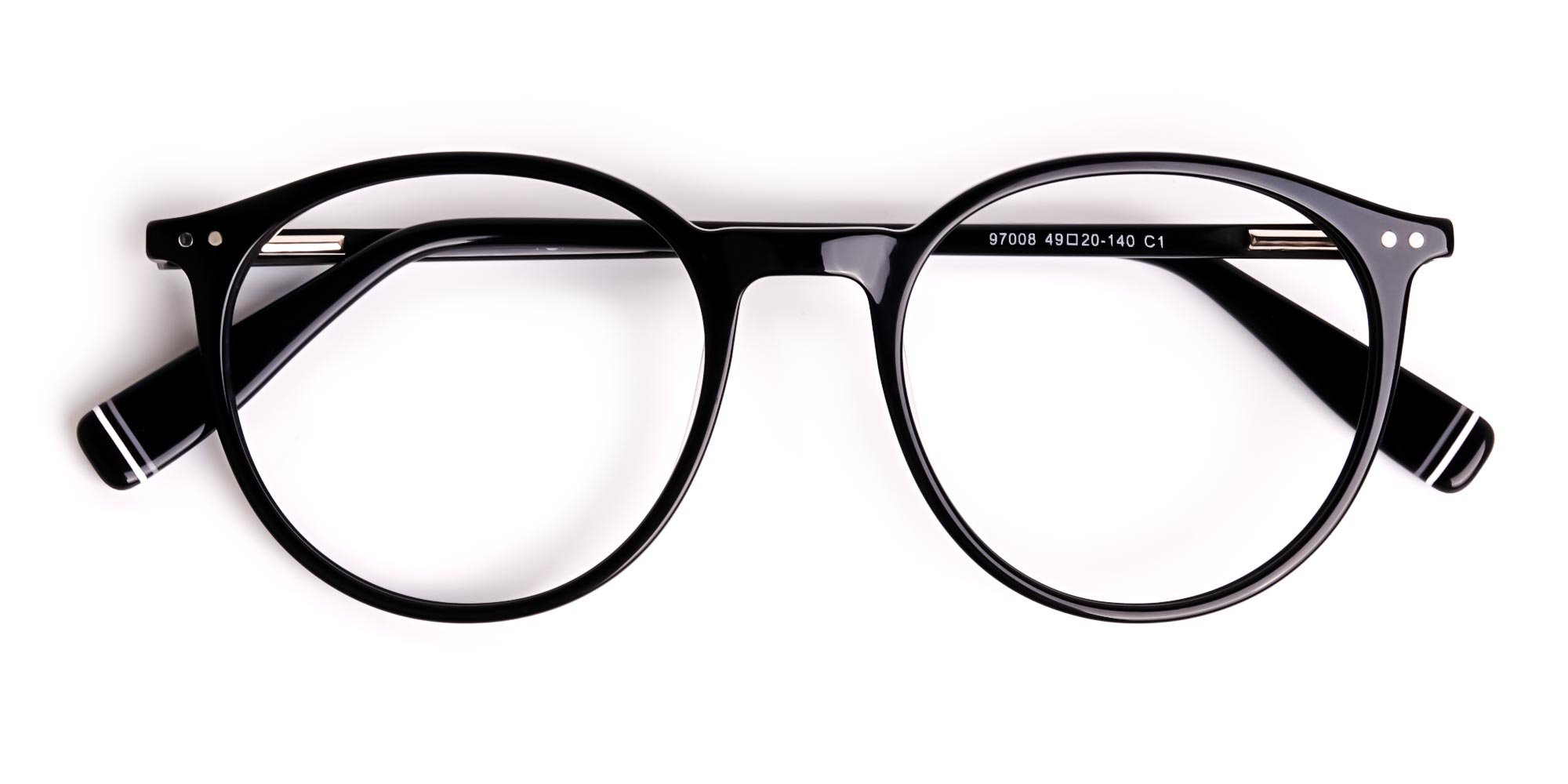 Try this pair of dark peacock green glasses from our 80s designer glasses collection. It's dark, almost black shade combined with turquoise-green pattern creates a beautiful looking frame. It's round retro shape in a modern shade will help you stand out from the crowd.
80s Browline Glasses
If you know about the hippie culture booming around the 70s, it is difficult to believe Browlines could make it as a trend in the 80s. The reason being that Browlines were always seen as a conservative style. They added a look you see on wise men to young-looking faces, which is quite opposite of what hipsters like.
However, the reason people started loving them so much was Bruce Willis. He donned a pair of Browlines in a series called 'Moonlighting' which won many hearts. Thus, leading to a boost in demand for Browlines.
While there was a decline in sales noticed after that period, the Browlines are back in trend these days. You can't deny adoring their charismatic appeal on your face. Their thick top of the frame front with the almost invisible thin bottom makes them stand out. Thus, helping you make a notable presence wherever you go with them on.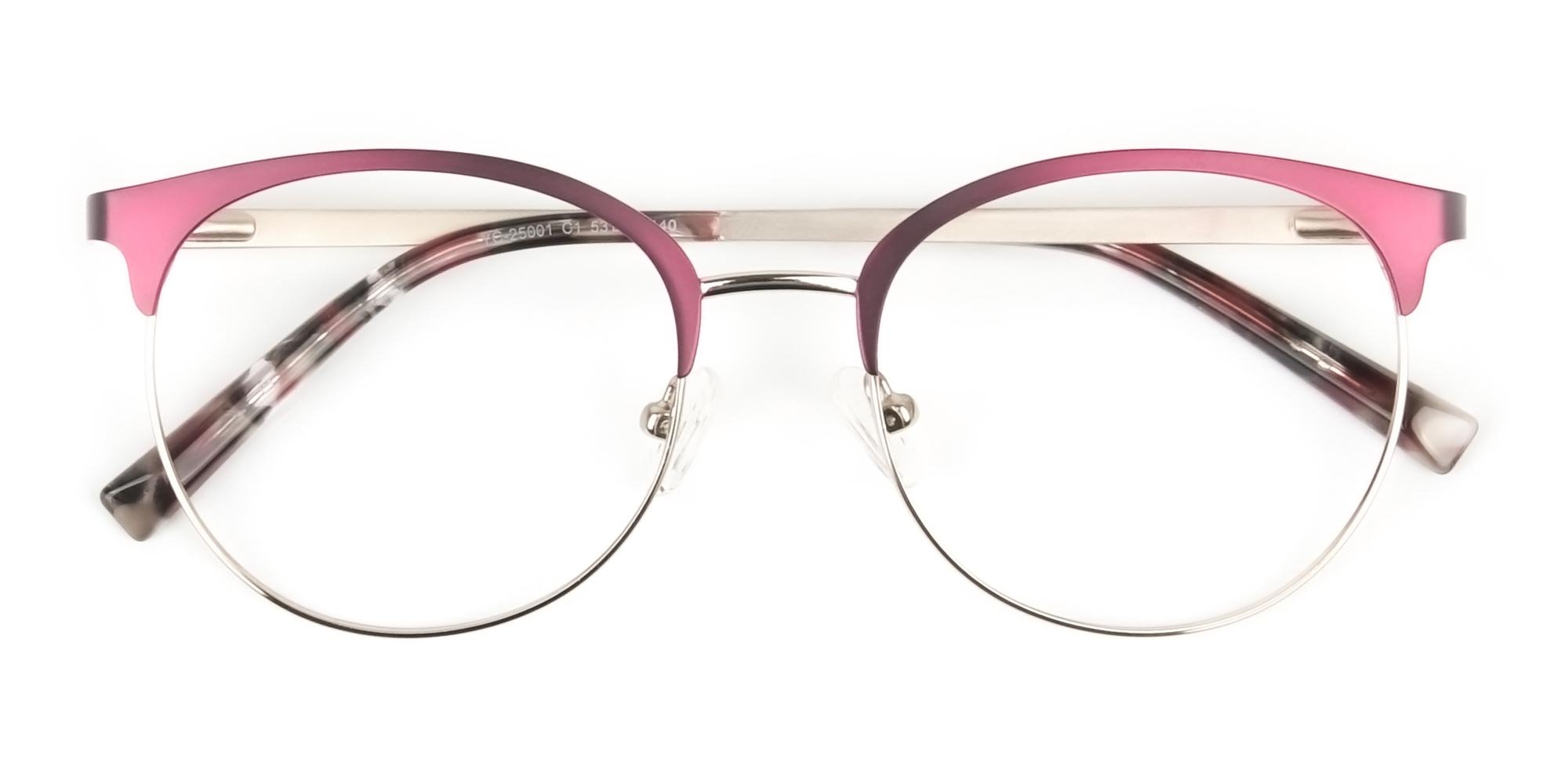 Why not check them out and have a cool experience? You can begin your search with this pair from our 80s retro glasses collection. Its matte black texture makes sure to accentuate your simplistic nuances. Thus, helping to flaunt your love for Browlines and their mature look.
80s Tint Glasses
Every Johnny Depp fan knows how much his tint glasses are admired. And many glasses in the 80's had these tints. The benefit was not just reduced glare as you might guess, but highlighted eyes that garner appreciation. They also bring out your gorgeous facial features and compliment accordingly.
In case, you are wondering if these 80's retro glasses with clear lenses with the tint are still famous, allow us to tell you they are. Don't mistake them to be sunnies. Specscart brings the amazing 80 tint glasses in the form of photochromic glasses. These change their tint colour from light to dark and dark to light as you move indoors to outdoors and vice versa.
Also known as transition lenses, they save from the harmful ultraviolet rays of the sun, while reducing glare and helping you make a statement. Plus, they help avoid the trouble of carrying two pairs with you always. One for times you are under the sun, and the other when you are beneath a roof.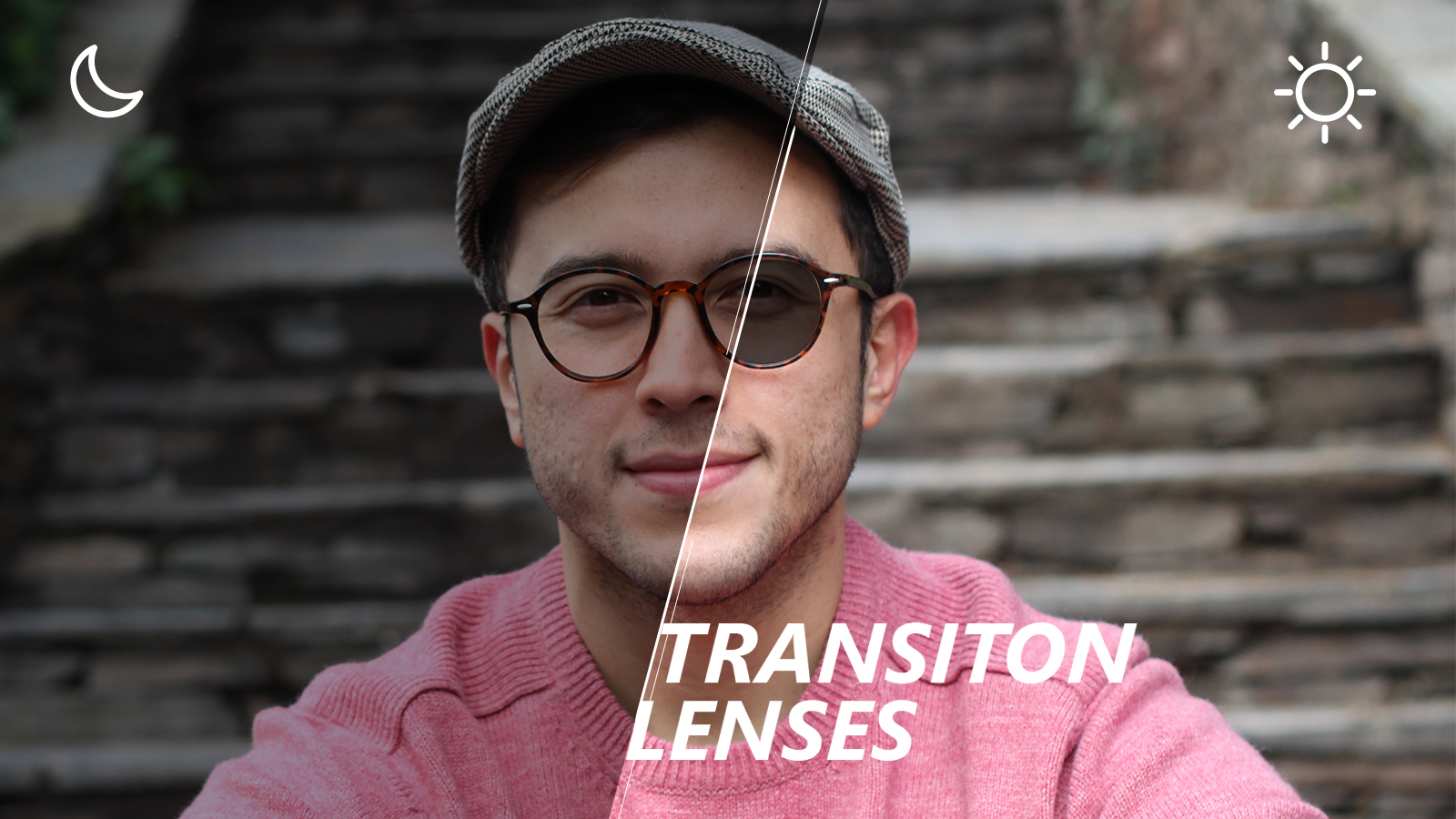 Curious to know more about transition glasses? Have a look here.
80s Gold Glasses
Gold is such a classic colour with a luscious charm that you can never go wrong with it on your frames. Seems like those in the 80s knew this already. And their intellect is that which led to gold glasses being a flattering pair even today.
Their fondness grew at the time when showing off and consumerism were at a peak. People loved flaunting their expensive jewellery, clothes, cars, and houses. And gold glasses were a way to do that. The way a pair in gold can add glitter to your appearance in no time is unmatched, and its fans in the 80's made full use of this information.
Specscart brings you highly affordable 80s wireframe glasses in shimmering colours like gold and silver. This way you'll be able to portray sophistication and elegance, just like they did in the old times.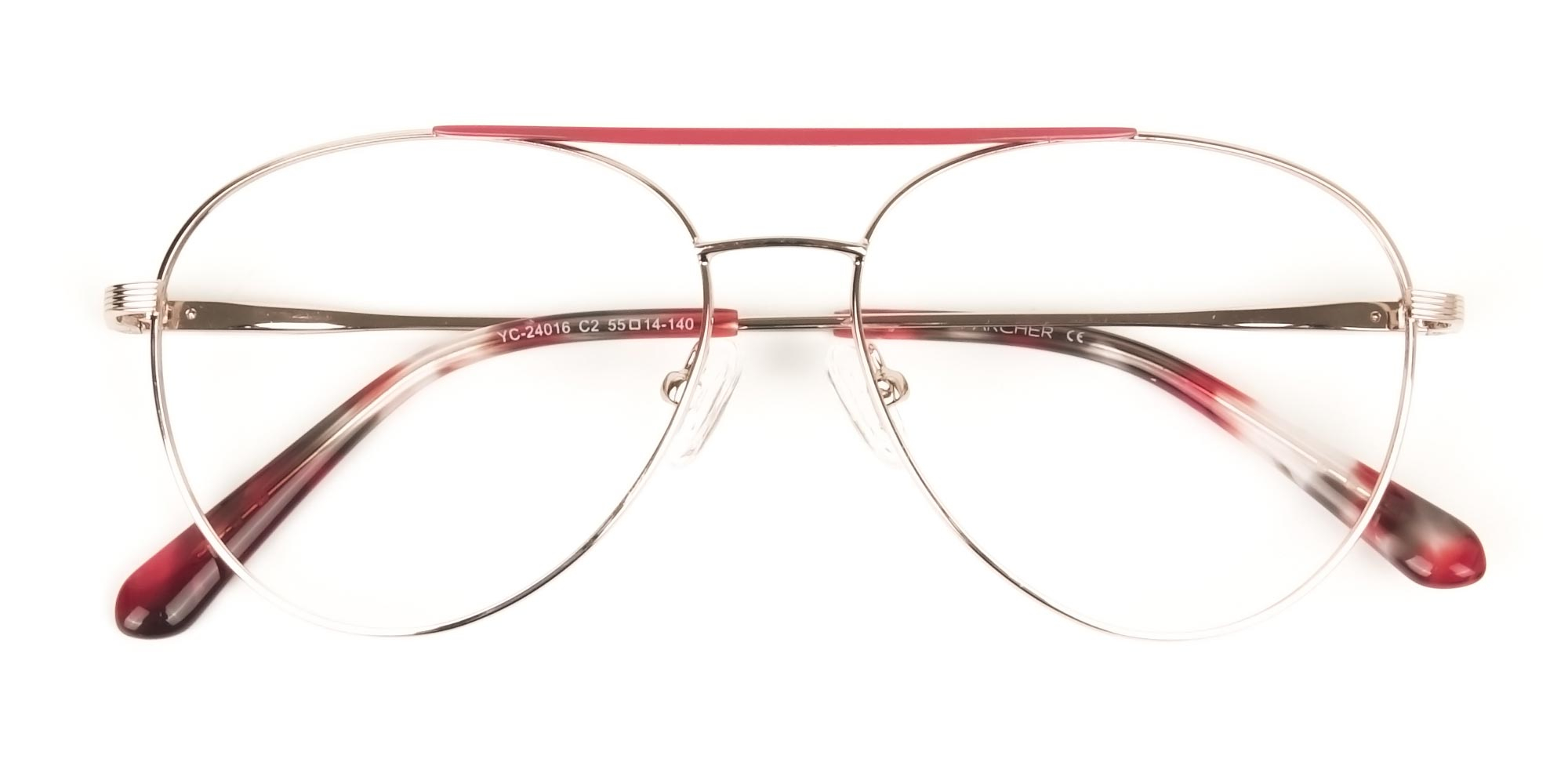 Ready to flaunt and shine? Start your hunt for the magnificent pair with these red and gold frames. They also bring forth the nuances of 80s red glasses for you to cherish. To add to that, the Aviator style creates more of a retro feel that you would love to admire and show off. Plus, they have stunning tortoise red temple tips that help you stick out a mile.
80s Nerd Glasses
Wayfarers, Browlines, Rounds and the Rectangular style, when in black or a similar subtle shade look extremely flattering as a geeky style. All these styles are known as timeless and iconic, thanks to the classic shape they sport.
What's special about these nerd 80s glasses is the fact that they help enrich your looks and put forth a style statement without putting in much effort. Not only can they be styled pretty easily with almost any attire, but there's also no occasion where they can't pull off your appeal. To add to that, they are suitable for both men and women.
They leave no excuse for you to not give them a try. After all, everyone from John Lennon to Harry Potter has expressed their love for a nerdy appeal with them. Why shouldn't you?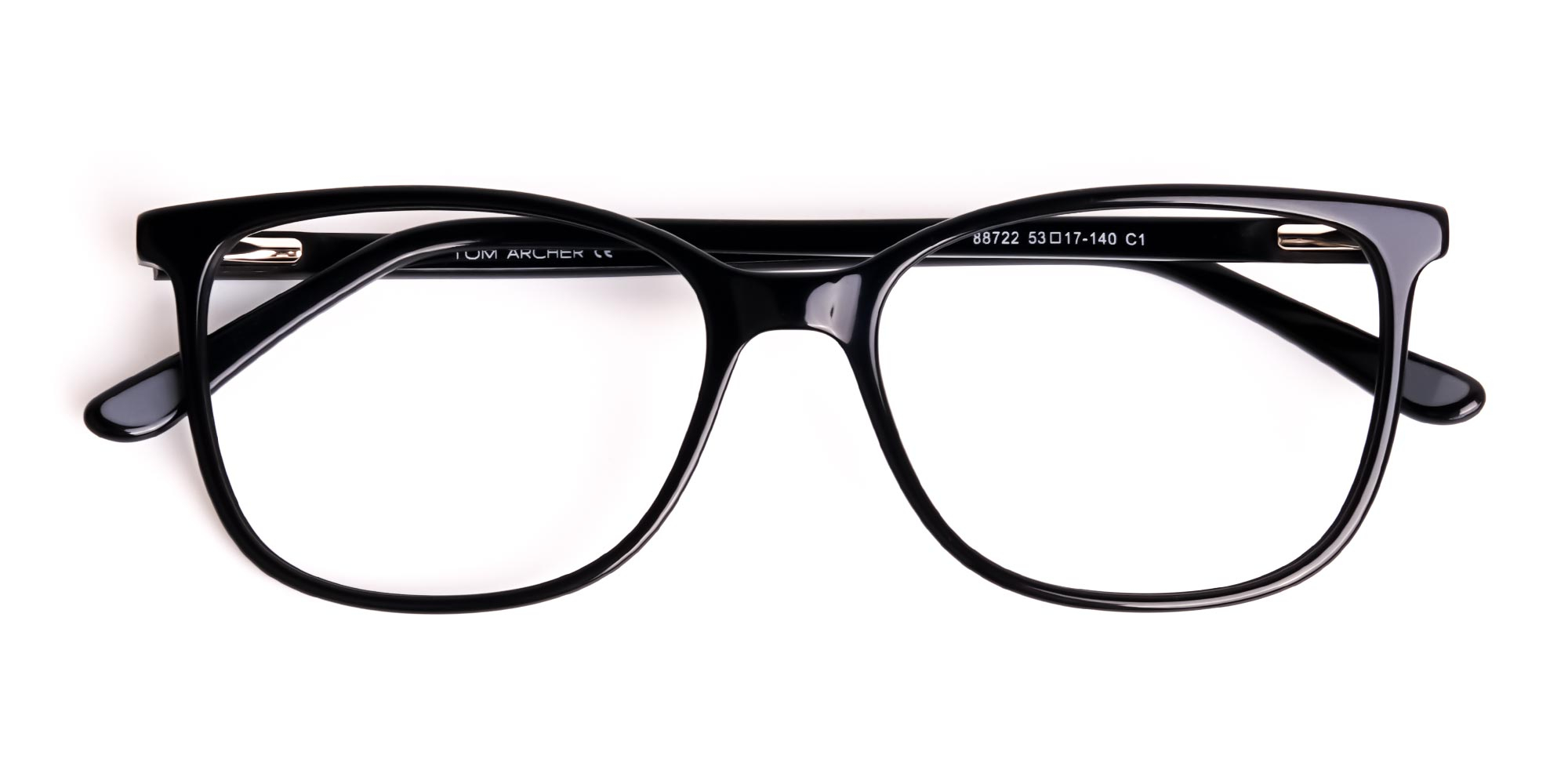 Let us help you get yourself a delightful nerdy pair at Specscart. Try these here in black and marble grey. A splendour of our 80s plastic glasses collection, this pair has a modern touch in the form of the marble pattern printed at the temples. It helps you pull off a perfectly balanced look, that's neither bold nor bland as people perceive nerd glasses to be.
80s Oversized Glasses
If you are a vintage fan, you likely love the 80s big glasses too. Oversized lenses, big and thick full-rims and the geeky appeal they brought along were quite adored in the '80s.
Your grandma might know, if you don't, about how celebrities like Charlotte Rampling made the style famous. In fact, there would be hardly any celebrity who wouldn't have taken advantage of the oversized style as black 80s sunglasses in those times.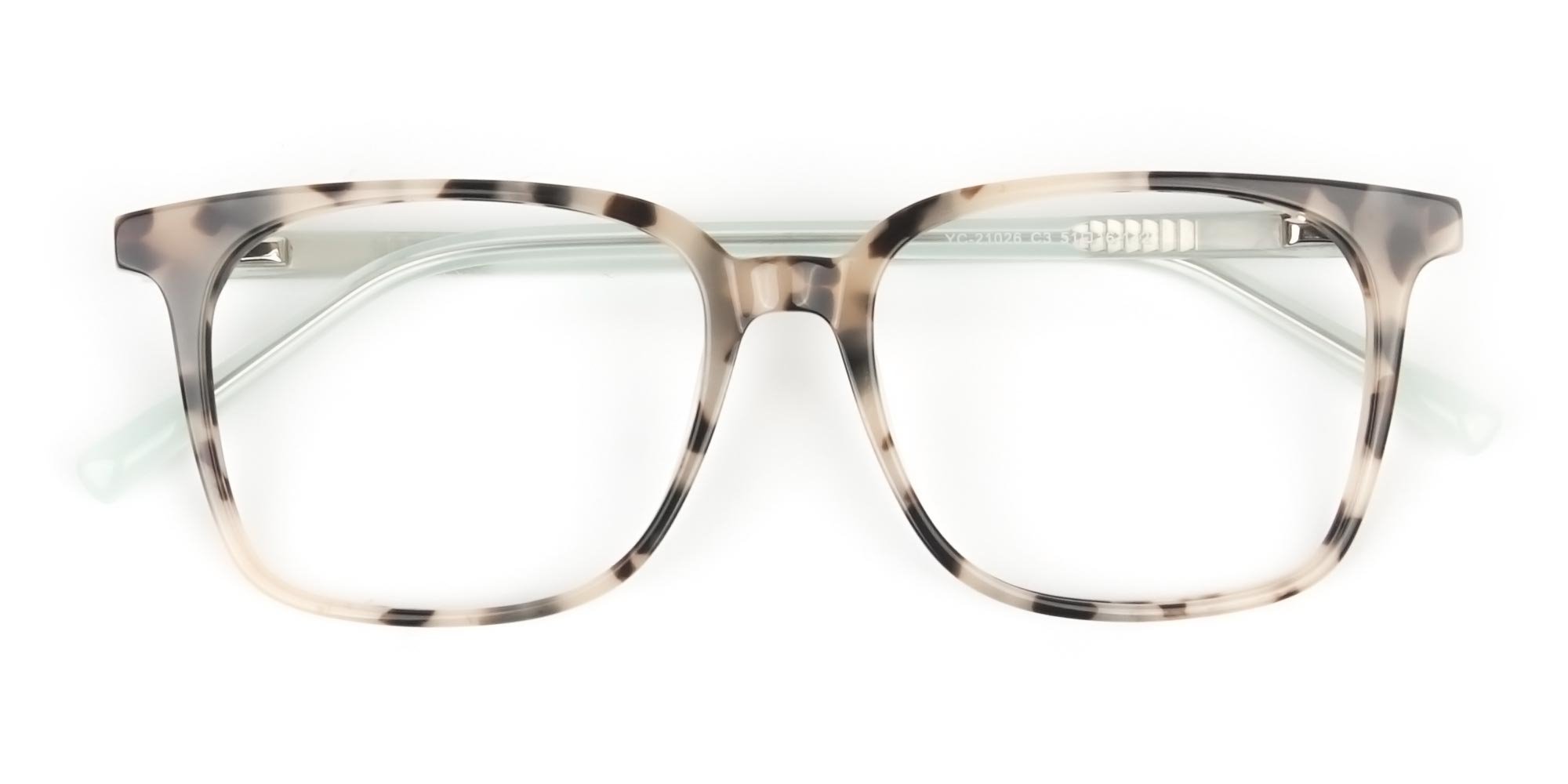 Want to fulfil your craving for an oversized pair? We have the perfect one for you. While this Wayfarer brings nuances of 80's retro glasses to cherish, its Havana tortoiseshell hues make it a delight for the hipster in you. Tortoiseshell, not your vibe? Get the black beauty version instead. And yeah, the Wilford is designed to suit both men and women fashion and can be used to compliment any outfit you wish to don.
80s Triangle Glasses
You can recall Marilyn Monroe with her Cat-eye glasses in the triangle shape to imagine how they were back then. The shape was loved because of its sassy and cool appeal that was unmatched by peers.
Triangle glasses in the 80's were special because of their capability of adding edges to your curvy face. The way they can enhance your facial features, you are bound to be drowned in a downpour of appreciation, the moment you get them on your face.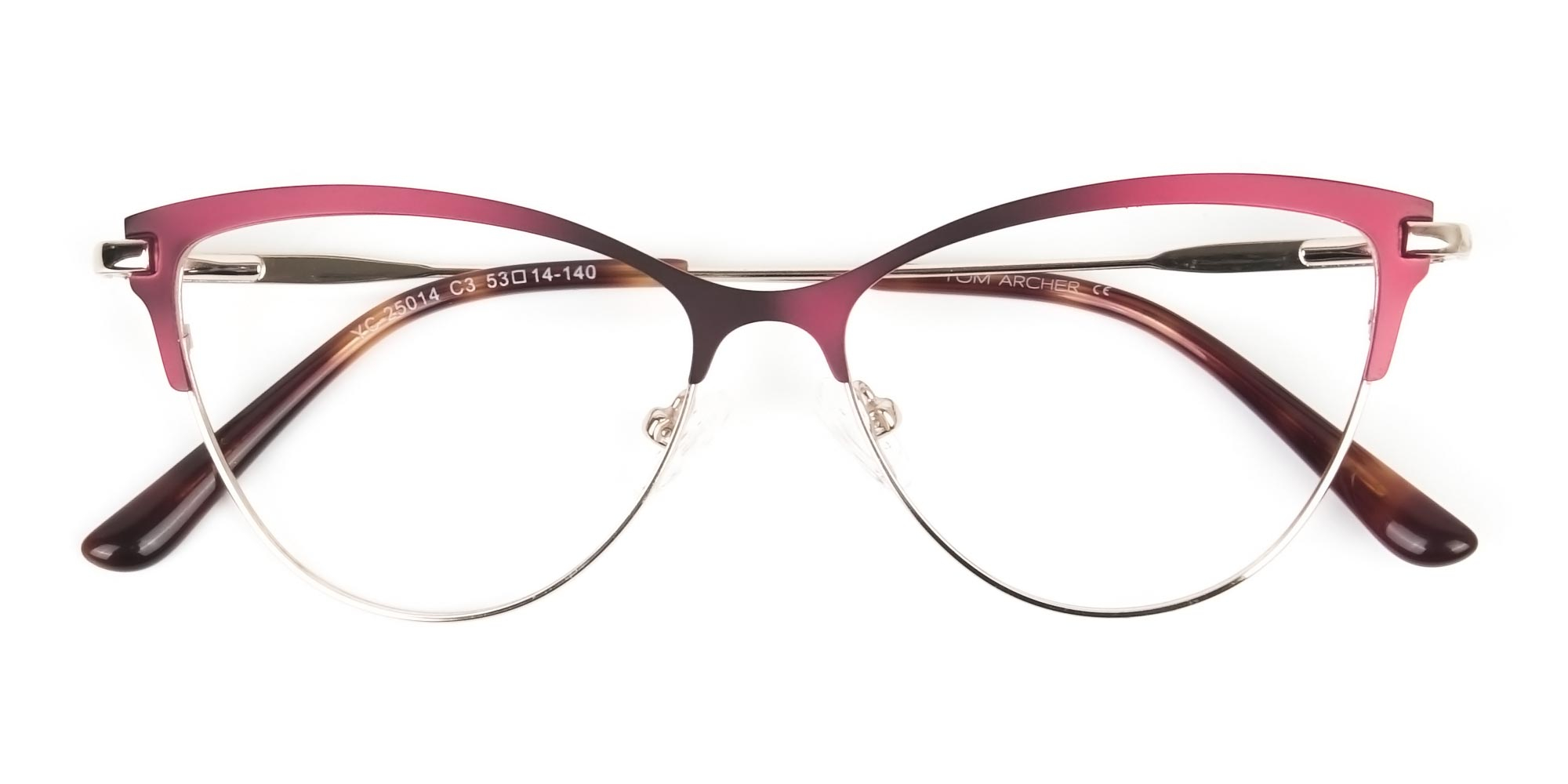 We have a similar pair for you at Specscart. It's a blend of Browline and Cat-eye that is also a part of the 80's womens glasses collection we have. Have a look at the beauty we call Disley . Its metal rims and temples help you flaunt some nuances of 80s gold glasses as well, while you cherish the strength of the metal.
80s Rapper Glasses
The era was as known for rappers as it was for the 80s glasses fashion. From male to female rappers, each wanted to stand out and make way for their glory. And that's how 80s thick glasses gained popularity. Rappers like Mary J Blige gave a show to bulky frames to stick out a mile and make their presence felt. Guess what? They were highly successful in doing so.
You too can pep-up your style with a bold pair of thick glasses. Specscart has quite a variety for you to smile at. Try this spirited pair in Khaki hues. With the right thickness to suit the modern times, its hipster nuances ought to become your love in no time. A pair from our Milton collection, it suits both men and women and rappers too.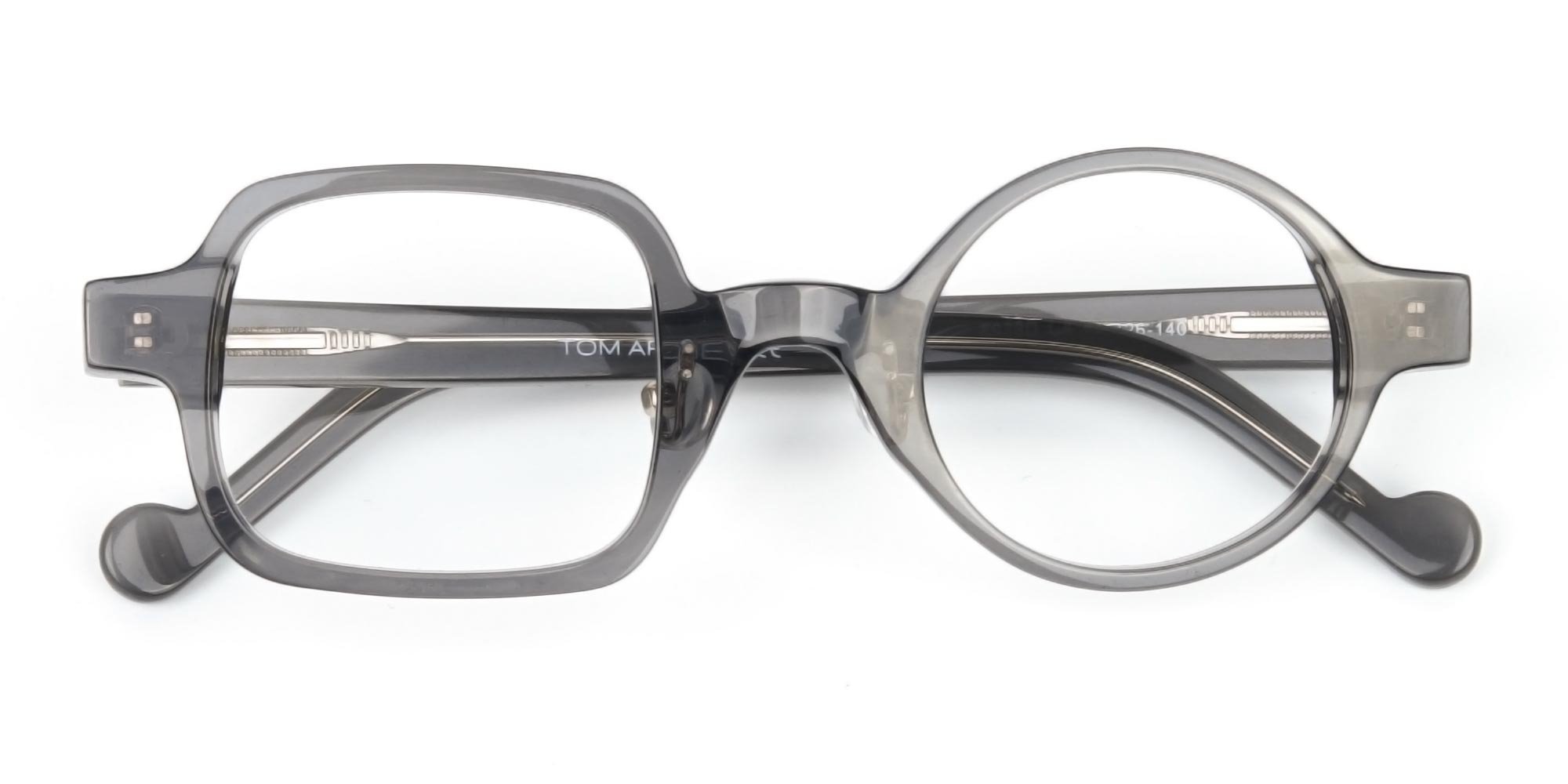 To show off your unique personality, you may even want to try a pair similar to 80s asymmetrical glasses. A not-so-thick pair with one half in square and another in the round, these Downey Stark glasses make a perfect pair to stand out.
80s Clear Glasses
Ingrid Bergman the 'Casablanca' star was one of the reasons for making way for the prevalence of 80s clear glasses. She loved displaying a look with no bells and whistles. No wonder, she was found in clear frames so often. If you are like her with love for simplicity and minimalistic creativity, we have exactly the pair you need.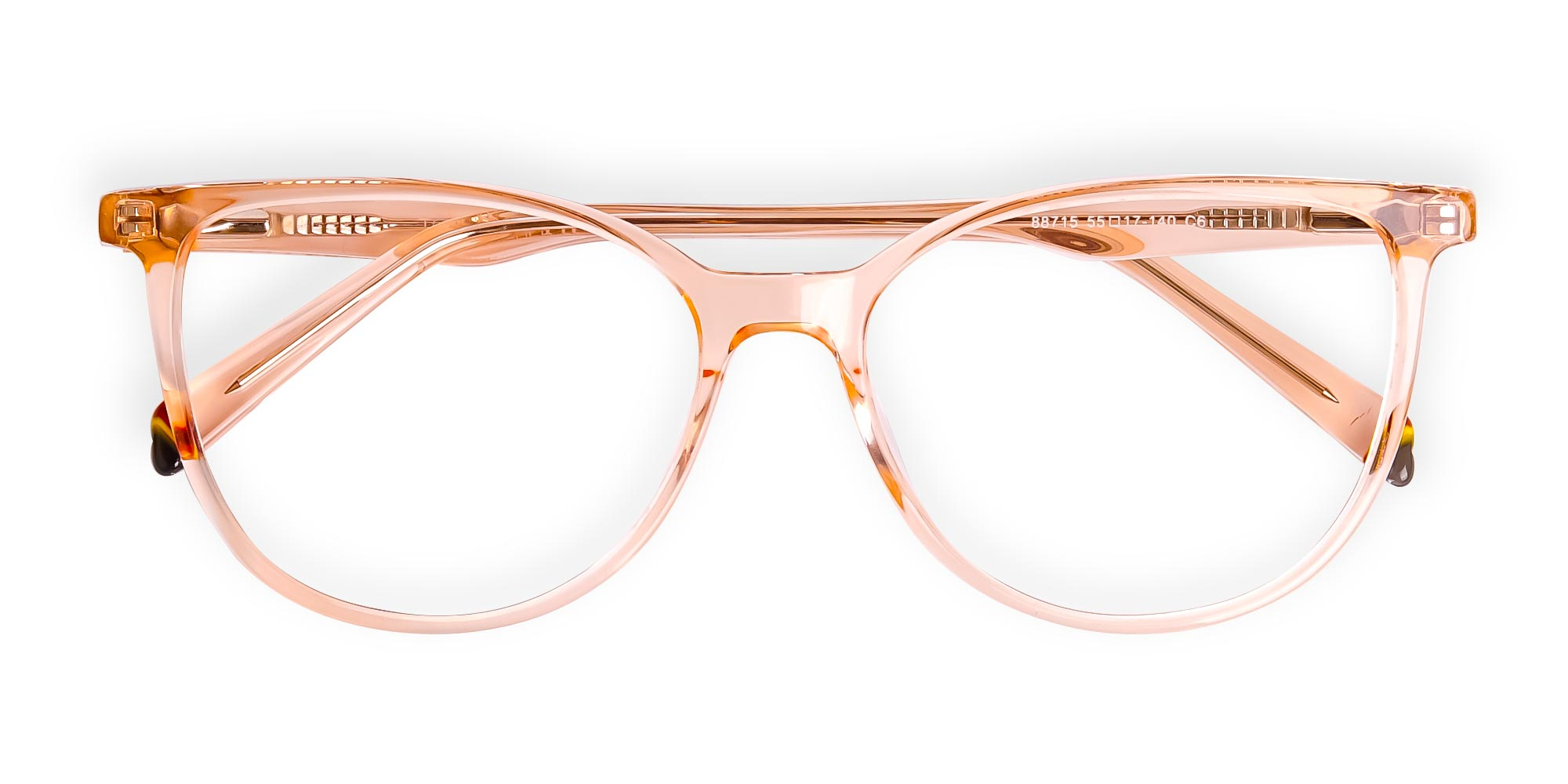 From our collection of Champagne glasses, here is a pair we call Pendle. It is an extremely stylish pair with the champagne gold hues blended in the clear glasses. Let the pair add vintage class similar to that of the celebrities at the time, and reap the recognition your beautiful eyes deserve.
A Final Word
Ready to shop your pair? Why get something ordinary when you can get an iconic pair of the 80s reading glasses or prescriptions for your vision correction? Don't need that? You can even flaunt a pair of 80s fake glasses to amp-up your fashion quotient in a matter of moments.
Specscart brings you the opportunity to shine bright in 80s glasses fashion. Whether you have a particular choice of colours or style, be it Aviators, Cat-eyes, Wayfarers, Browlines or Round, we have them all for you. You have spectacles of both 80s glasses mens and women's collection at your disposal. That too, made in high-grade acetate and metal which promises supreme quality and comfort as well.
You can avail these perks along with eye protection in the form of anti-glare, anti-UV and scratch-resistant coatings on the lenses. Also, when you buy any of these 80s glasses frames online at Specscart, you get a free home trial for 7 days. Don't forget the free shipping and no-questions-asked returns that add to your convenience.
Go and order right away! Our speedy dispatch service will make sure to treat you with as fast delivery of your frames as possible.
Our Latest Stories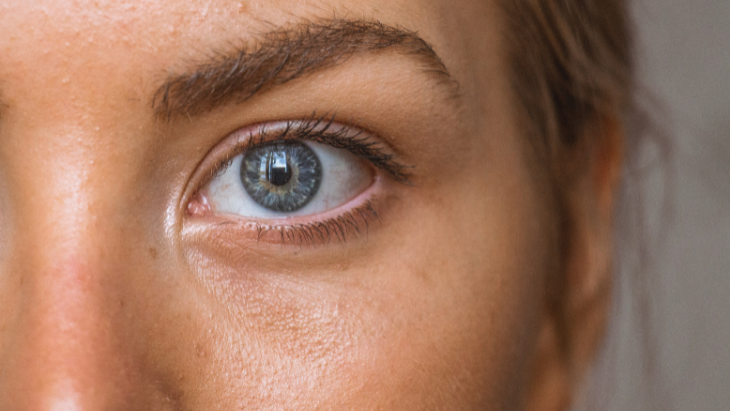 Specscart Blog
Want the latest update on designer eyewear, shades or glasses? Our blogs give exceptional insights into the latest eye care measures and eyewear trends, fashion and style hitting the streets of United Kingdoms. From finding an optician or optometry near you to the latest designer glasses or sunglasses for the summer and spring fashion, you'll learn something useful every day. We publish regular informative measures on eye care, the latest design in eyeglasses and sunnies, celebrity specs and fashionable choices you can make in your lifestyle to up your fashion game. Read on to find information about various glasses types, eye condition and fashion trends in a fun and simple way that you would fancy with a cuppa tea.
10% OFF
USE CODE
READER10
COPY CODE
Hello, fellow reader!
You like to read stuff, and we love that about you!
Here's an exclusive 10% coupon for our Blog readers
Stay Updated
Sign Up for the latest trends and exclusive offers!