Cycling glasses and sunglasses are much more than just a simple pair of eyeglasses- they are safety gear that is exclusively designed to keep your eyes protected from various elements. Keep flying debris, harsh sunlight, grit, stones and occasional bugs at bay with eyewear accessories that are crafted to perfection and precision. Enhance your experience and make the most out of it- choose the best cycling glasses and enjoy your ride to the fullest.
In this blog, we will share some of the tips on 'How to choose cycling glasses and sunglasses?' Without any further ado, let's get started right away.
Tips to Choose the Best Cycling Sunglasses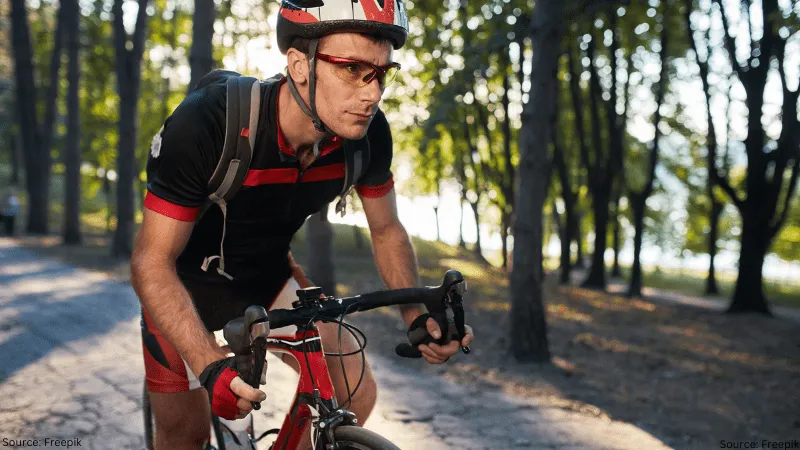 Check out the pointers stated below in this blog at a quick glance:
Optimum Coverage
First of all, the glasses and sunnies you are looking for must provide maximised coverage from harmful UV rays, dirt, dust and debris. You need to look for pairs that have bigger frames and suit you perfectly. It's the level of coverage that sets these cycling glasses apart from every other eyewear option.
Top-notch Comfort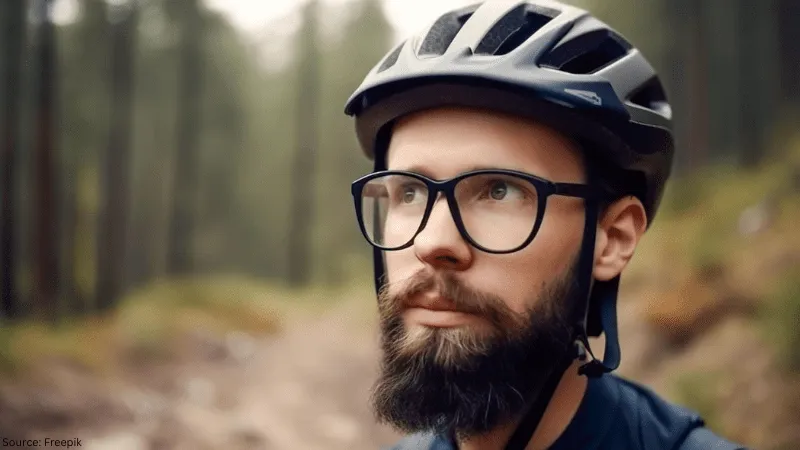 If you are one of the avid cyclists who like to paddle through the streets quite often, buying comfortable cycling glasses is a must. If your glasses are not that comfortable, they will eventually expose you to headaches and distractions, thus affecting your overall performance to a great extent. Of course, you don't want to waste your hard-earned money on glasses that continuously slip off your face, right? With comfortable sunglasses and glasses, you will get the optimum scope of concentrating on your activity for a prolonged time. Get your hands on the best pairs so that you can focus on your journey instead of dealing with unwanted distractions.
Extremely Durable
Since cycling involves a lot of physical activities, the glasses you are wearing should be durable enough. They need to withstand wear and tear- less durable eyewear options won't be able to suffice in that case. When you cycle on rough terrain, your sunglasses are likely to encounter impact and vibrations. That's where these sturdy pairs swoop in; they are potent enough to deal with unpredictable shocks.
Invest in the Perfect Lens Colours
Yes, the lens colours you are opting for play a pivotal role in making your cycling experience smooth and better. Let's scheme through the different lens colour options and learn the purposes served by each one of them:
Clear Lens: Glasses with transparent or clear lenses are perfect for overcast skies and night riding. While these pairs can offer top-notch protection against dust and debris, they don't block UV rays to a good level. That's why you can't rely on these glasses while cycling on a sunny day.
Yellow Lens: Sunglasses with yellow lenses are a great option for low light and overcast conditions. In dim lighting conditions, you can sport these sunglasses and take a step toward improved clarity.
Amber or Brown Lens: Brown and amber lenses are suitable for various outdoor conditions. These lens options are responsible for improving depth perception and enhancing contrast.
Purple or Blue Lens: Sunglasses that are well-equipped with blue or purple lenses are best for low-light conditions. On top of that, these lens options are effortlessly stylish and fashionable. They enhance colour perception and reduce glare released from other sources.
Grey Lens: You can count on grey lenses for both bright and low light conditions. They are excellent for regular use and apart from that, they don't distort colour perception. Brownie points for keeping glare at bay.
Red on Pink Lens: Similar to amber and brown lens options, red and pink lenses are suitable for variable conditions. They provide excellent contrast along with improved visual depth.
Additional Features
Now, let's explore some of the additional features that make these cycling glasses worth an investment. Keep reading:
Treatment: Anti-scratch treatment on your lenses protects your cycling shades from abrasions. If you are more into off-roading, this lens coating will act as a pure boon.
Lenses: With impact-resistant lenses, you can ensure peace of mind since they won't break that easily.
Anti-fog Treatment: During a brisk ride, eyeglasses often fog up, thus blocking your visibility. That's why anti-fog treatment is helpful- it restricts condensation and helps you obtain clarity.
Now that you know how cycling glasses and sunglasses can be a boon, what are you waiting for? Check out our Actics collection and place an order already. We promise that neither our products nor genuine services will disappoint you. Cycling glasses do make a difference, you gotta try them in the first place.