The best way to make your glasses last long is to keep them clean. But cleaning eyeglasses can be tricky. There are so many frame materials and they all need caring in different ways.
Where people are giving in to the charm and distinct aesthetics of wood prescription glasses, they are puzzled when it comes to cleaning them. Although wood glasses are sturdy, they're no strangers to normal wear and tear.
So, if you want to keep your glasses as good as new, I've got some tips to give your wooden spectacles the longest life in the history of eyeglasses.
How to clean wood prescription glasses?
Even when you're not fond of outings, your glasses can get a little dirty. Here are a few steps to clean your wood glasses.
Wipe the lenses: This is an important step. Any dust particle resting on the surface of the lens may leave a scratch when you wipe it. Thus, rinse the lenses under lukewarm water or blow off the lenses before wiping.
Use warm water and soap: Mix a small amount of dish soap or detergent in warm water and wash your wooden glasses with it. Make sure not to put too much pressure on the frame while doing so.
Use a damp cloth: Pat your frames dry using a dry microfiber or lint-free cloth. Wipe the lenses as well and let the frame air dry for about an hour
Moisturise the glasses: Once the frame is dry, use beeswax or walnut oil and apply it gently on the arms of your glasses. You can use a lip balm as well. Make sure that none of it gets on the lenses.
Wipe the frame: Take a dry cloth and wipe off any excess oil on the frame so it doesn't feel sticky. You'll notice your glasses look shinier than before.
Cleaning your wood reading glasses once every day using these steps will keep them as good as new for years to come.
How to store wood prescription glasses?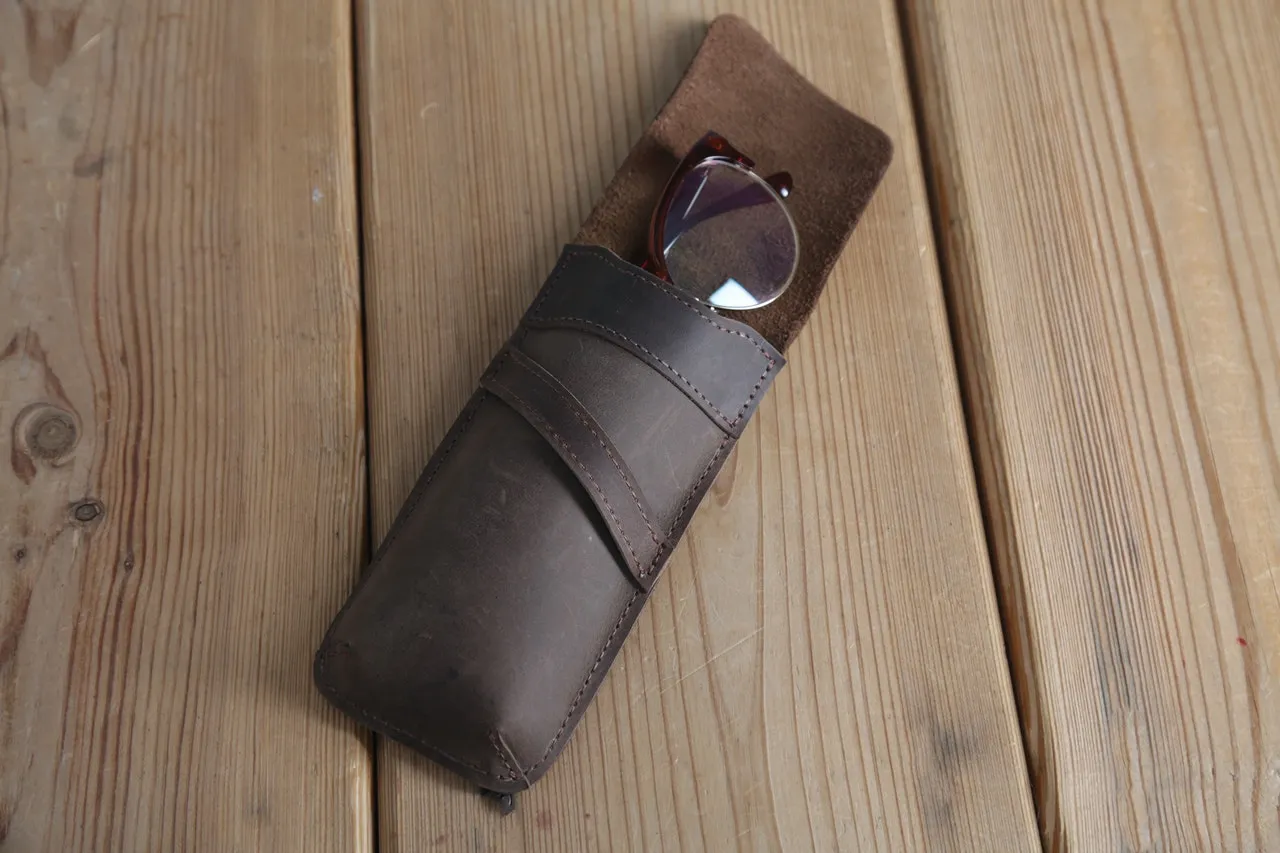 What do you do with your glasses when you're not using them? How you store your glasses has a major impact on the life of your specs. Whether crystal eyeglasses or wooden spectacles here's how you should take care of them
Put them in a case: When removing your spectacles, make sure you always put them in a hard case. People either put them on a table or stuff them in a handbag. It can scratch the lenses or lead to snapping of the frame.
Don't wear them on your head or shirt: Hanging the glasses on your shirt or wearing them on your head can distort the shape. This will loosen the frame over time and your glasses will be slipping down your face.
Don't place them just anywhere: Even when you're at home and you don't need your glasses, store them in a case and have a designated place to put them, for instance, your bedside table so you don't have to search for them.
Wood prescription glasses don't fall out of shape as long as you take good care of them. But if your glasses have become a little loose, there are a few tricks you can try to prevent your glasses from sliding down your nose.
How to adjust wood prescription glasses?
If you wear glasses, you probably know that glasses seem to lose their fit after a certain period of time. If the same thing has happened with your wooden vintage round glasses, here are the steps you should take.
Heat the frame: Heat the frame for about 20-30 seconds at 285°F/140°C. This will make the wood malleable and soft. Make sure you heat the arms first and then move to the hinges.
Bend the frame: Bend the frame to get the desired shape or position. Apply the pressure in small amounts and use your fingers to make sure the pressure is distributed equally. Never try to bend it to the opposite direction of the wood grain as it can break the frame.
Use cold water: After every adjustment that you make, apply cold water to the frame to hold it in shape. Once the process is done, pat your glasses dry.
Loose glasses look as bad as glasses that don't flatter your face shape. There are so many styles available in wooden eyeglasses but not all of them are meant for your particular face shape. When you're buying glasses, make sure you pick the right frame for men's face shape and that of women Here are the 5 Reasons To Go For Wooden Glasses .
Cleaning wooden eyeglasses on the go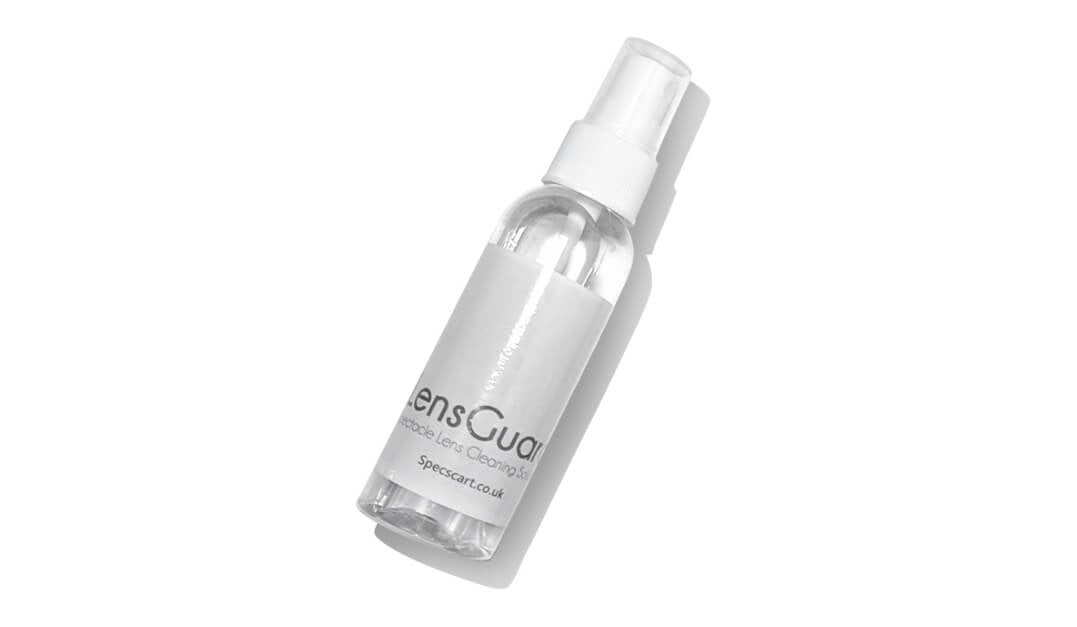 Even when you're outside caught up in the daily grind, you can clean your glasses within a minute. Sounds too good to be true? Well, it's true! Here's how:
Rinse off your glasses: Wash your glasses with warm water and use a lint-free or microfiber cloth to wipe them dry. Let them air dry for about 15 minutes. Make sure you clean your microfiber cloth frequently so it's free of dirt and germs.
Use a lens cleaning solution: Dirty lenses put a strain on your eyes. Clean them using a lens cleaning solution and pat them dry with a microfiber cloth afterwards.
Use lens cleaning wipes: If you're tempted to clean the lenses with your shirt or paper towel, don't. Rather, keep lens cleaning wipes handy for smooth and smear-free cleaning of the lenses
So, if you don't have time, you can still find a way to keep your wooden prescription glasses clean all the time. And all of these tips are affordable as well.
Why should you moisturise wooden eyeglasses?
Wood is a hygroscopic material meaning that it soaks up the water. Most of the wooden eyeglass frames are coated with beeswax to prevent the fluctuation in moisture content. It minimizes the likelihood of splinters and cracks while also making the wood resistant to water absorption and warping.
Oiling or lubricating your wooden reading glasses frames using oil, lip balm, beeswax or olive oil is the best way to combat drying of the wood. Apply this treatment every 4-6 months to get high moisture resistance for your glasses.
What not to do with your wood prescription glasses?
Wood is a natural material and may show signs of discolouration as it wears away. Here is what you should not do to prevent colour variation in your wooden eyeglass frames.
Keep them out of water: Our wooden eyeglasses are not waterproof but water-resistant. They can survive sweat and little quantities of water but not the constant exposure to water. If it happens, the frame will change colour over time and might even rot the frame.
Avoid overexposure to sunlight: Leaving your wooden reading glasses out of their case on your dashboard with direct sunlight exposure can disturb the surface coatings and shorten their lifespan. Excessive UV radiation can also make the wooden frame change its colour and become dull over time.
While taking proper care of your eyeglasses is a good way to make them last longer, you should know when it's time to get a new pair. If you're feeling frequent headaches and eye pain, it might be the right time to visit an optometrist. You can get a free eye test from us as well at your scheduled time.