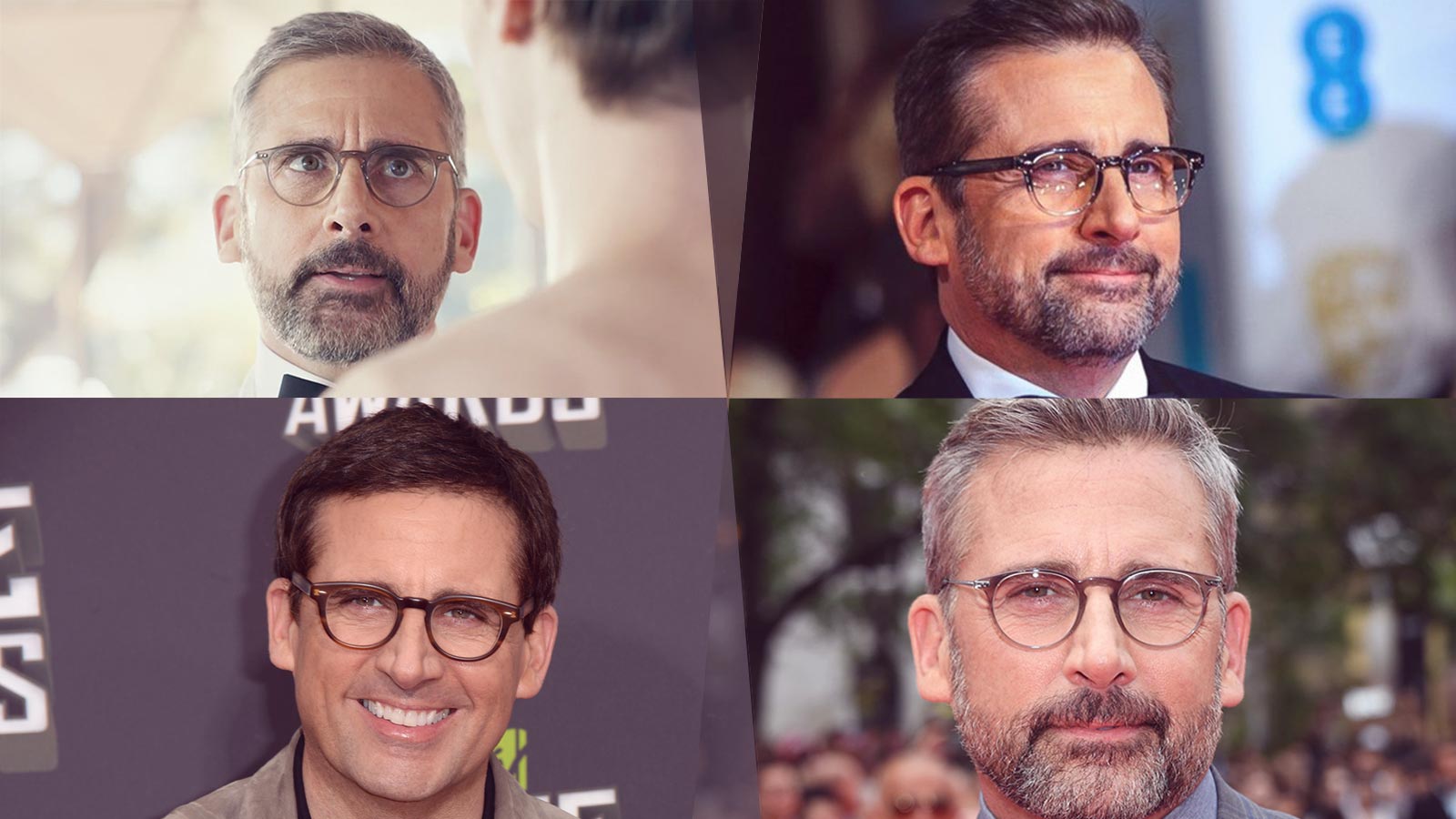 The Top 5 Steve Carell Glasses & Sunglasses for That Charismatic Appeal
Steve Carell glasses & sunglasses have been the talk of the town as one of the ways the Silver Fox looks so dashing. Yes, we are talking about Steve Carell who is almost always found with a pair of glasses that add to his charming and charismatic appeal. We are sure you want to check out the most popular Steve Carell eyeglasses as well, and we'll quickly get into that. Keep a note of your favourite pairs. Or maybe you would want to try all of them.
5 Steve Carell Glasses and Sunglasses - the Silver Fox's Not-So-Secret Style Statement
Born in 1962, the magnificent American comedian, actor, writer, director and producer, Steve Carell is a sight to behold in the scintillating pair of eyeglasses he dons. While his very young physique and comedy with the admirable acting skills are to be appreciated, we think the glasses he almost always wears have a big role to play in his success too. That's why we bring to you the 5 most popular Steve Carell glasses that can make you dashing as well.
Steve Carell Glasses from the Pepsi Commercial
Steve Carell has done this commercial with rappers Cardi B and Lil Jon. It is Pepsi's Super bowl LIII commercial. The advert drives home the point that Pepsi is not just OK, it is 'more than 'OK'. the advert creates a spin on the term "Okurr" which is made famous by Cardi B.
During this commercial, 'The Office' star is standing in a diner and seems to be looking down on Cardi B who is sitting in front of him. It's a funny advert and was made more fascinating when Steve revealed to the media that he actually never met rapper Cardi B for the shoot of the commercial.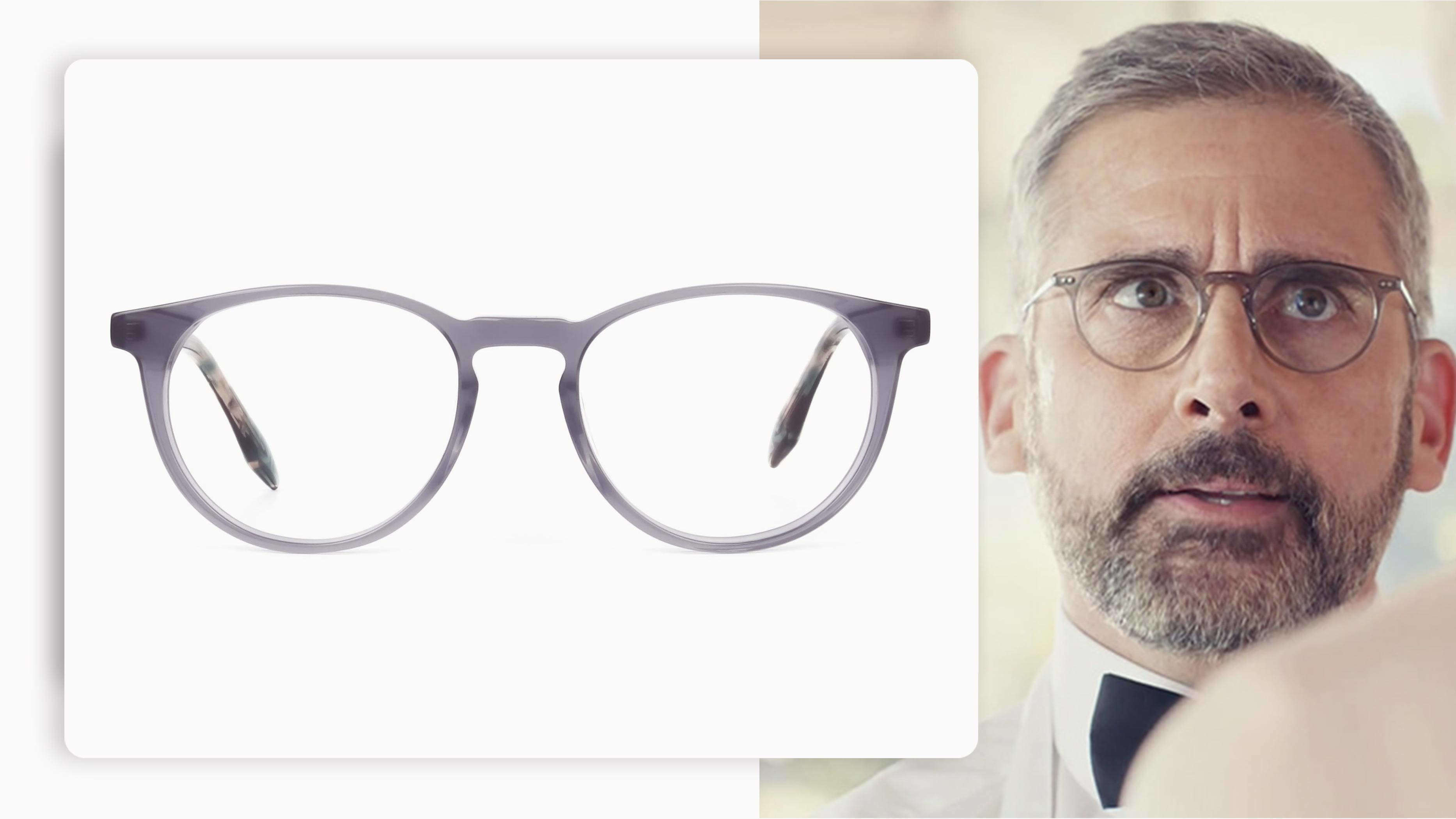 The glasses that we could spot were round in shape as most of his glasses and grey coloured hues. However, they were translucent and should be called crystal grey in our opinion. Specscart has a similar pair for you with a subtle modern twist. We have a pair called Clayton with similar colour as Steve Carell glasses in the Pepsi commercial. It also has the same keyhole nose bridge. The round glasses in the crystal or dusty grey colour is a must try. Especially because of its temple tips which have a subtle colourful detailing that helps you stand class apart with the fun nuances it portrays. These are in the brown and blue tortoiseshell pattern.
Made in the acetate material which is lightweight, strong and super comfy, we are sure you will like these Steve Carell glasses. So, make sure to give them a try. By the way, did you know, Specscart offers a 7 day free home trial on eyeglasses? Yes, you can order up to 4 frames and enjoy trying them for a whole week at the comfort of your home. And don't worry, shipping is free for both sides. So, without burning a dime, you can cherish some compliments from your friends and family on your favourite Steve Carell eyeglasses. Keep reading and you will find a bunch of more eyeglasses to order for trial.
Steve Carell Glasses at the Golden Globes 2019
The Steve Carell glasses that he wore on at the golden globe awards in 2019 were one of his favourite pairs. He has been spotted in them on many occasions. On this occasion though, the man was a presenter for the lifetime achievement award of the wonderful Carol Burnett. The 85-year-old is a television icon who in Steve Carell's words is a comedy legend.
Coming to the glasses that he was wearing, they were a glossy brown pair of acetate eyeglasses in the round shape. The temples were metallic and did embellish his facial features enough to intrigue his fans.
Specscart has a similar pair for you to add in your ensemble. It is called Clayton and is a dark brown pair of round glasses. Built in acetate, it promises a stylish appeal with the lightweight yet sturdy structure with a promise to last long for all your adventures.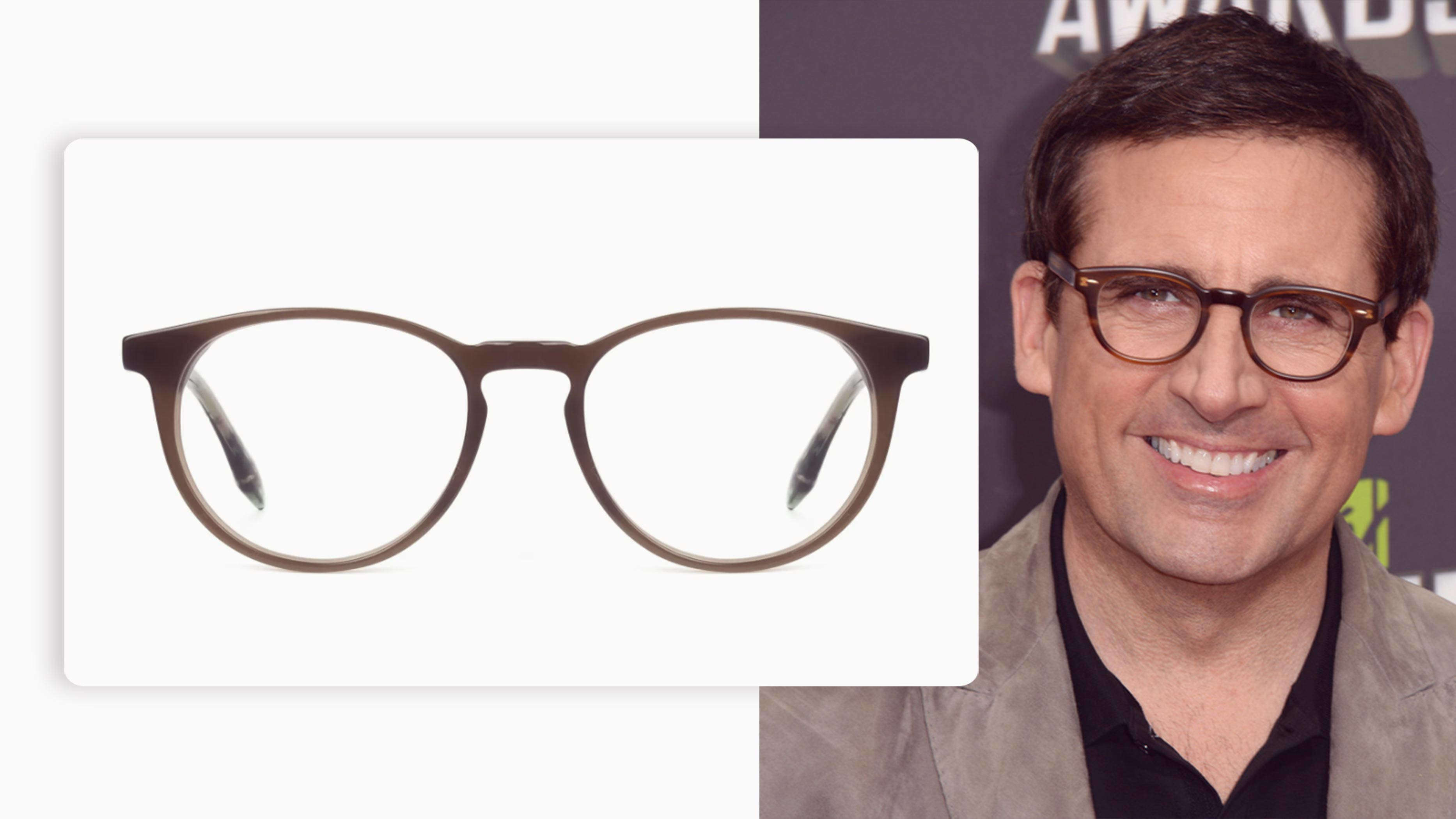 Another similar pair of Steve Carell eyeglasses we have for you to try is a brown pair with the distinct keyhole nose bridge. The pair is quite an eye catching thanks to its unique temples. The design at the temples is in the hunter green and brown colour that accentuates your charm and expresses your unique fancy. The tortoiseshell pattern is bound to be loved and admired by anyone who sees you in them.
Steve Carell Glasses in The Morning Show - The Television Series
The morning show stars celebrities like Jennifer Aniston and Reese Witherspoon along with Steve Carell. It's a drama television series about the media industry. How the power dynamics, the scandals etc. affect the personal and professional lives of mainly three characters. These include the character of Carell, Witherspoon and Aniston. All three of these play hosts on The Morning Show while handling the behind the scenes.
During his scene as the show host, Steve Carell wears round glasses in black or brown. Made in acetate, these look quite modish on him and embellish the personality he is portraying in the television series.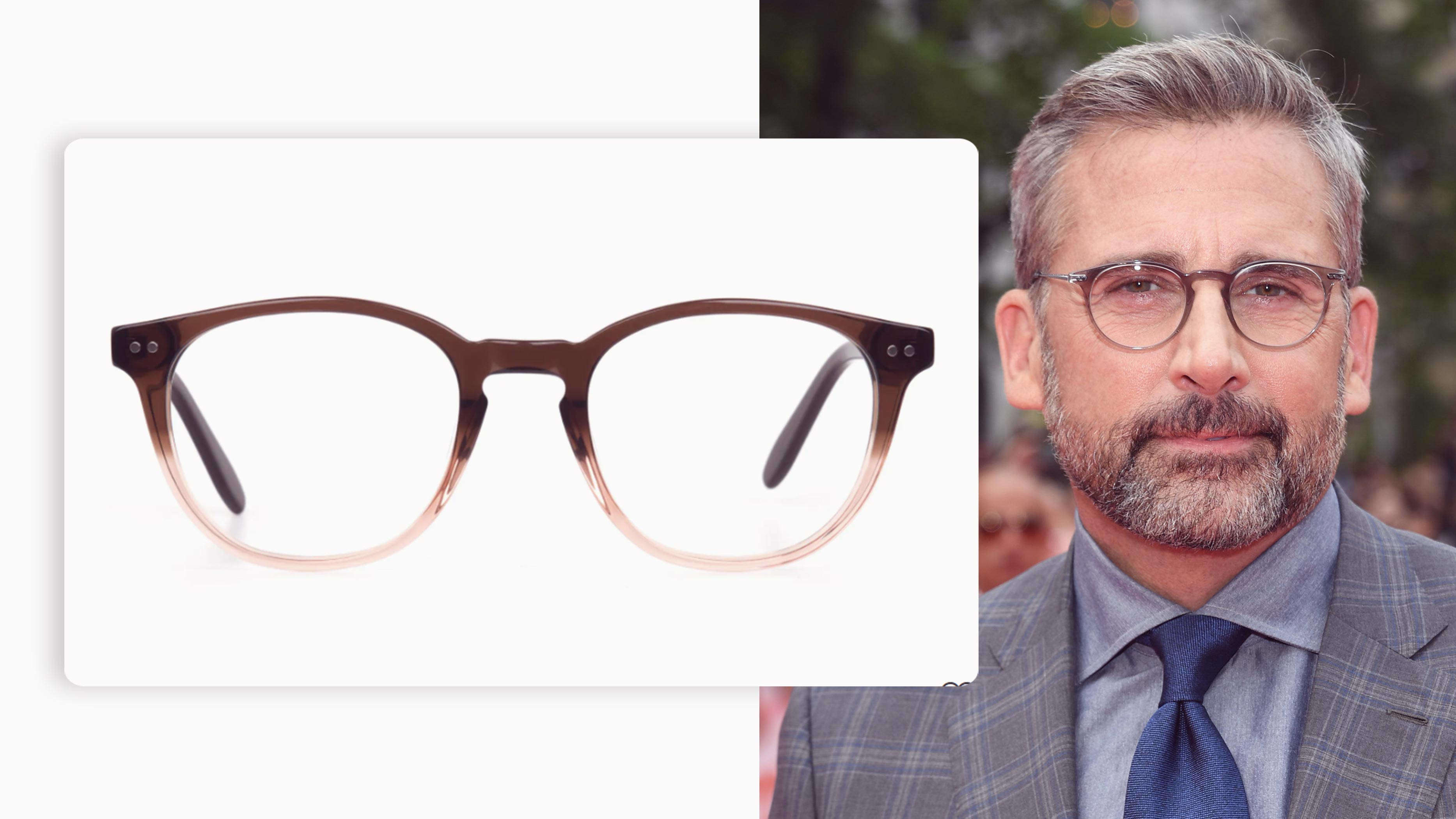 We at Specscart have two similar pairs or you. One of them is called Weston. It is a round pair of eyeglasses in mocha brown and crystal beige colour. The dual tone is awesome to appear more cheerful and interesting. Made in acetate, not only do these frames give the modish appeal they do on screen for Steve, they make a comfy pair too. Yes, their lightweight structure makes sure not to spell any trouble for you in the form of headaches and eye strains and that is really important for characters like that in the show. The reason being their stressful and scandalous lives raising chances of headaches. In case you are wondering, acetate is quite different from regular plastic and thus, great at durability.
Another pair we have for you is called Charlie. It's a black pair of round eyeglasses. The beguiling black is great for minimalists as they can pair it up with any attire no matter what the occasion. And it's especially essential if you are in the media industry, especially as a co-host of the morning show. By the way, are you?
These glasses are also made in lightweight acetate and therefore, promise the same comfort and quality to enjoy.
Steve Carell Glasses from Oliver Peoples in Dual Tone
The American actor and producer is seen in many kinds of glasses but people believe that all of them are usually from the Oliver Peoples brand. A quite popular pair of Steve Carell glasses from Oliver Peoples is the one in dual tones. The first tone on the upper half of the frames is black while the bottom half is nude.
One of the occasions where he was spotted with this pair is at the Golden Globe awards of 2018. He was wearing a tuxedo with a black bow tie and even had a 'Time's Up' pin. This was in support of the 'Time's Up' movement that was the centre of the awards function this year. The movement is against sexual harassment at the workplace and is supported by numerous people in Hollywood.
Another occasion where Steve Carell was spotted in these glasses was his appearance at 'The Tonight Show starring Jimmy Fallon'. Steve was there to promote his feature in the upcoming animated movie 'Despicable Me 3'. As soon as the show began, Jimmy Fallon addressed social media's craze over Steve's grey hair. He called the 54-year actor a studmuffin. There were numerous headlines calling Carrell 'insanely hot' or 'Silver Fox'. The same has been said about George Clooney as well. Seems like Steve's now added to the list too.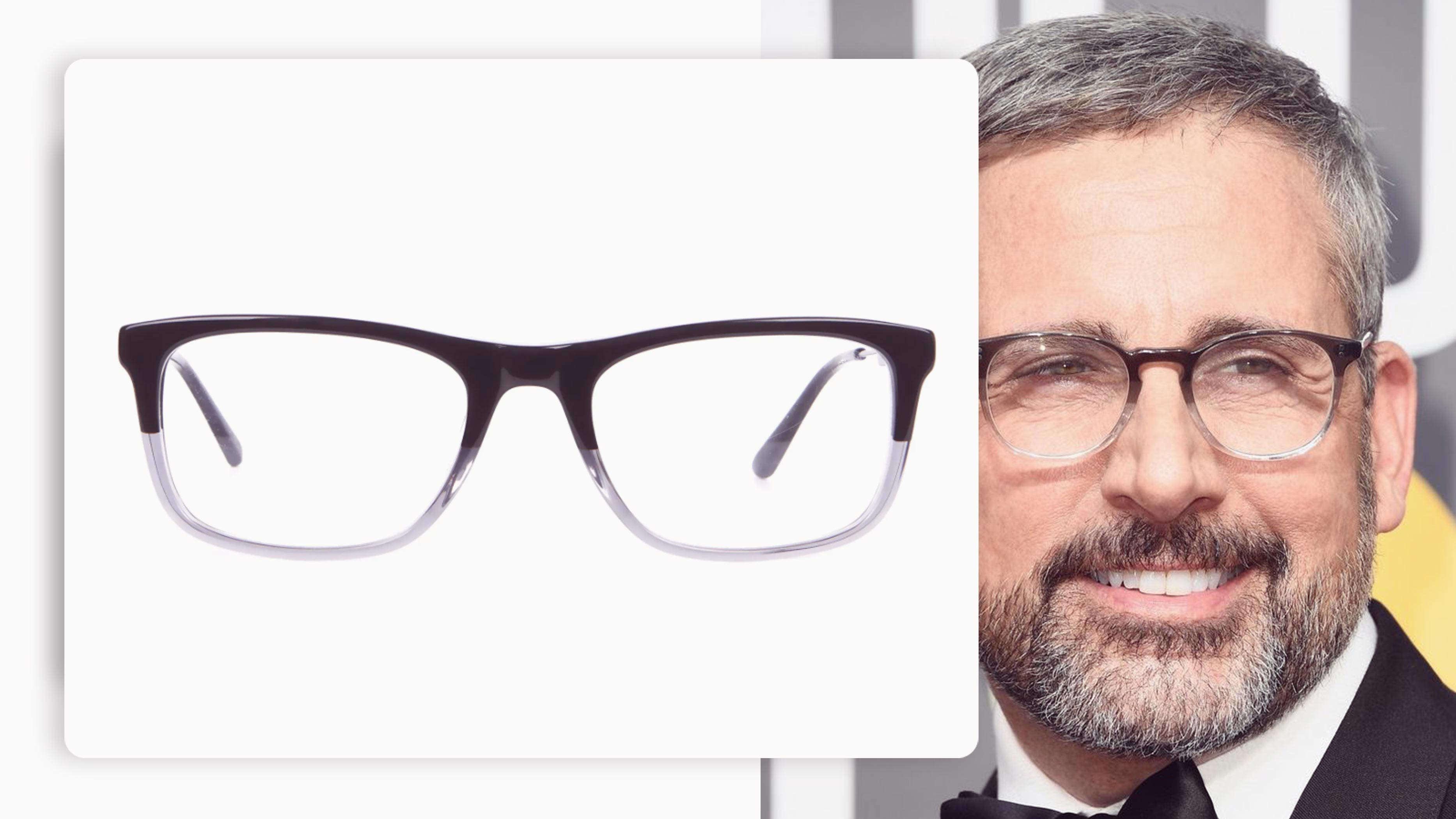 One of the reasons that make Steve Carell the silver Fox is his incredible glasses. Of the many he wears, these dual tone glasses are a special one. Specscart has a similar pair for you. It is rectangular in shape and has a black and crystal combination. The glasses are from the designer collection of Calvin Klein that we have for you. Its temples are in the gorgeous gunmetal colour and the frame is made in acetate to bring some modish appeal to your look. Just like Steve Carell glasses, these are made in acetate that is a lightweight material made of plant cellulose and is extremely comfortable yet sturdy.
But if you want a pair in the round, you can go for the silver black browline glasses we have for you. These have a distinct keyhole nose bridge and are made in metal that promises durability. The pair, although different in material, gives a similar look like that of the actor in Steve Carell glasses. It also has comfy nose pads and temple tips with enhanced detailing that make sure style and care go hand in hand for you.
Steve Carell Glasses in Space Force - the American Comedy Television Series
Released this year (2020) on Netflix, Space force is a television series (comedy) about a group of people who have a task of establishing the US Space Force which is the 6th branch of the US armed forces. Steve Carell plays the role of four-star general Mark Naird who has to lead the Space Force. Lisa Kudrow who is famously known as Phoebe from F.R.I.E.N.D.S the TV show is seen as his wife. Space Force is a show about workplace comedy that has not been well received by many who have been comparing it with 'The Office' - another of Steve Carell's TV shows.
The space force Steve Carell sunglasses make his look very intriguing as he dedicatedly sets off to lead the team of scientists and spacemen. The shades are black mirror tinted ones with silver frames in the aviator style. The lenses are shaped in a square that adds edges and thus the strength to the character Stebe Carell is playing.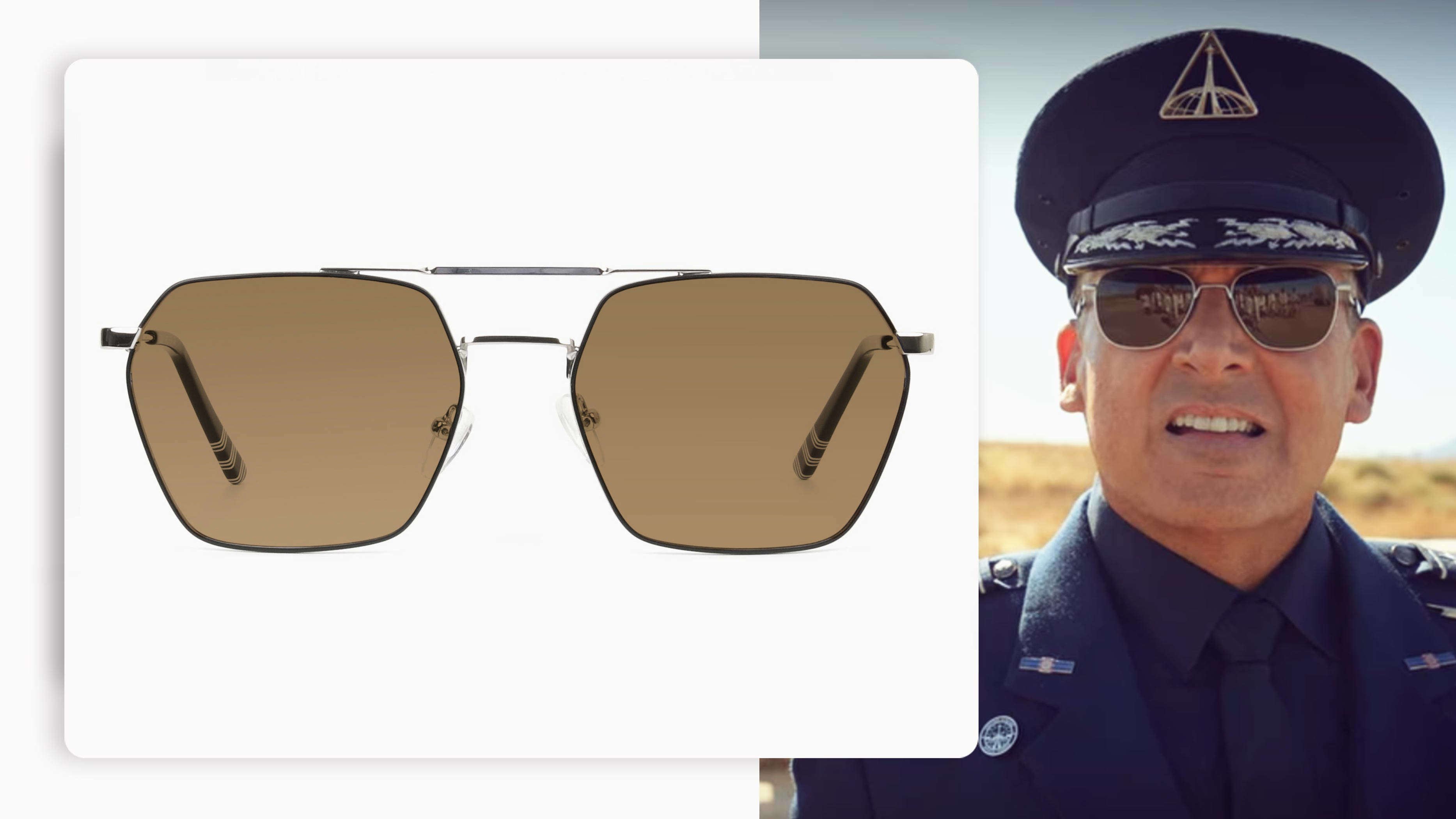 Specscart has two similar pairs for you to try. One is Mario, a pair in square black lenses, black rims and temples and the aviator style. Another one is Newton, which is a brown tinted pair of silver metal sunglasses. It has the modern hexagonal shape which offers a very sleek look. And While Mario is made in a mix of metal and acetate, Newton is made in titanium.
A Final Word
Well, you know what to do. Choose your favourite pairs and head over to order them. Why miss a chance to avail the free services and add ons we bring to you. For instance, with every pair of eyeglasses, you buy at Specscart comes fully loaded lenses. This means all your glasses will already have a protective layer of anti-glare, anti-UV, and scratch-resistant coatings. Yes, at no extra charge.
You can also choose blue light lenses or photochromic lenses to shield your eyes from the ill effects of blue light and Uv light. That's essential for the health of your eyes as blue and UV light can cause diseases like age-related macular degeneration, diabetes, insomnia obesity, cataracts, etc. The glasses with such lenses are available in top notch quality and that too, at nominal prices.
The shipping is free worldwide. And you can even return your order within 30 days without any questions asked. What's more? You can eleven get a free comprehensive eye test done at our store. Or we can send our experts to your home or workplace for your comfort at nominal charges. And yeah, don't forget the 7 days free home trial.
Why miss so much good stuff along with fashionable and utterly flattering pairs of Steve Carell glasses and sunglasses? Hurry! Grab your pair today.
Our Latest Stories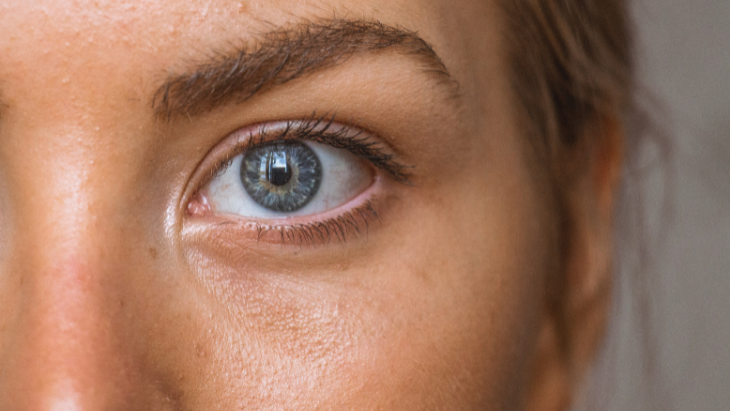 Specscart Blog
Want the latest update on designer eyewear, shades or glasses? Our blogs give exceptional insights into the latest eye care measures and eyewear trends, fashion and style hitting the streets of United Kingdoms. From finding an optician or optometry near you to the latest designer glasses or sunglasses for the summer and spring fashion, you'll learn something useful every day. We publish regular informative measures on eye care, the latest design in eyeglasses and sunnies, celebrity specs and fashionable choices you can make in your lifestyle to up your fashion game. Read on to find information about various glasses types, eye condition and fashion trends in a fun and simple way that you would fancy with a cuppa tea.
10% OFF
USE CODE
READER10
COPY CODE
Hello, fellow reader!
You like to read stuff, and we love that about you!
Here's an exclusive 10% coupon for our Blog readers
Stay Updated
Sign Up for the latest trends and exclusive offers!