Keep your eye health absolutely intact by maintaining a healthy and well-balanced diet. Say 'nay' to serious eye issues by consuming food items for eyes that are rich in minerals, vitamins and nutrients. With the right kind of food, you can now combat a wide range of diseases like:
Cataracts
Glaucoma
Age-related macular degeneration
Poor night vision
Dry eyes
In this blog, we will discuss the top 10 food items for healthy eyes. Instead of eating processed food, saturated fats and items that are high in sugar, consider intaking these products and improving your overall life quality. Without any further delay, let's get started.
10 Healthy Food Items to Eat for Clear Vision
Go through the options at a quick glance:
Fish
Go through the options at a quick glance:
Fish is high in omega-3 fatty acids. They are indeed the best food items for eyesight. Some examples of fish typically include:
Salmon
Tuna
Mackerel
Trout
Anchovies
Sardines
Herring
You can incorporate these items into your meals and stay absolutely fit and fine. Season them with lemons, fresh herbs, pepper and salt for a delicious and simple dinner.
Raw Red Peppers
Bell peppers are rich in Vitamin C. They are highly beneficial for your eye's blood vessels. According to experts, it is evident that bell peppers are capable of lowering your risk of getting exposed to cataracts. Apart from that, Vitamin C is present in cauliflower, bok choy, strawberries and papayas. Hit the market and get some coloured peppers for yourself now- they are well-equipped with Vitamins E and A.
Citrus Fruits
Again, these citrus contain a sufficient amount of Vitamin C. It is an antioxidant that recovers age-related eye concerns. Some of the best fruits for eye health are:
Oranges
Lemons
Grapefruits
What are you waiting for? Order these tasty fruits now!
Dark, Leafy Greens
Dark and leafy greens often include spinach, kale and collard greens- they are quite rich in Vitamins E and C and are considered the best vegetables for good eyesight. Apart from that, these veggies include zeaxanthin and carotenoids lutein. Opt for these plant-based edible items and lower your potential risks of cataracts and AMD.
Beans and Legumes
Take care of vision and slow down macular degeneration with these high-fibre, low-fat and vegetarian options. Items like black-eyed peas, chickpeas, lentils and kidney beans are high in zinc. Other than that, you can rely on a can of baked beans as well.
Eggs
The egg yolk is high in lutein, Vitamin A, zinc and zeaxanthin. While Vitamin A keeps your cornea absolutely protected, zeaxanthin and lutein safeguard you from cataracts and macular degeneration. Zinc, on the other hand, helps you to take care of the retina and grab clear vision at night. The egg is a versatile dish that you can choose to have for dinner, breakfast and lunch. Try boiled eggs with sandwiches and salads, they are damn tasty!
Lean Meat and Poultry
Lean meat includes pork, beef and chicken- they contain zinc that transfers vitamin A to the retina of your eyes.
Water
Last but not least, we can't ignore the importance of water in our regular diet. Water prevents dehydration- as a result, it prevents dry eyes.
Possible Symptoms for Deteriorating Eye Health
Though these are additional information, we think it's important to make you aware of the warning signs:
Distorted images
Problems in achieving proper visual clarity
Reduced peripheral vision
Reduced peripheral vision
Tips for Maintaining Healthy Eyes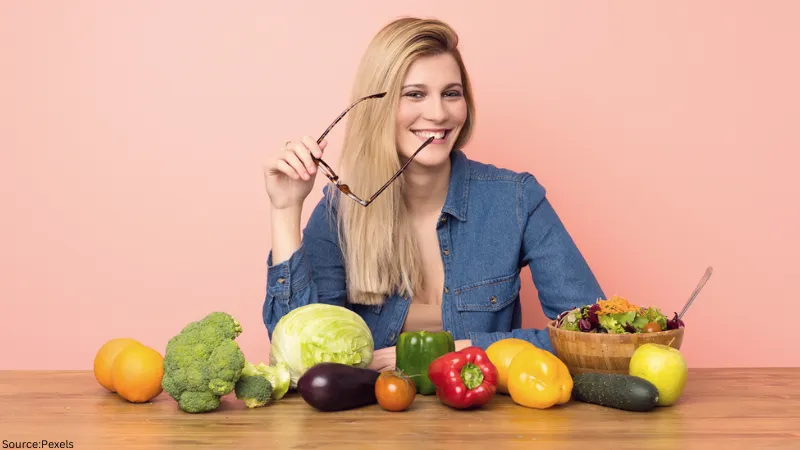 Don't worry, we've some tips covered for you as well- check them out with a quick glance:
Make sure to wear your sunglasses while hitting the streets. If you don't wear them, it can lead to cataracts.
Opt for frequent eye exams.
Quit smoking.
Wash your hands thoroughly before putting on your contact lenses.
Put on blue-light-blocking glasses while using your phones, computers, laptops and tablets.
Of course, eat the food items mentioned above.
The Bottom Line
This is it! Plan your balanced diet or get in touch with a specialist and ask for eye health supplements. Ensure peace of mind and maximised clarity with utmost ease.
https://www.webmd.com/eye-health/ss/slideshow-eyes-sight-foods
https://www.medicalnewstoday.com/articles/321226#warning-signs-for-eye-health
https://www.healthline.com/health/eye-health/best-foods-for-eyes#dairy