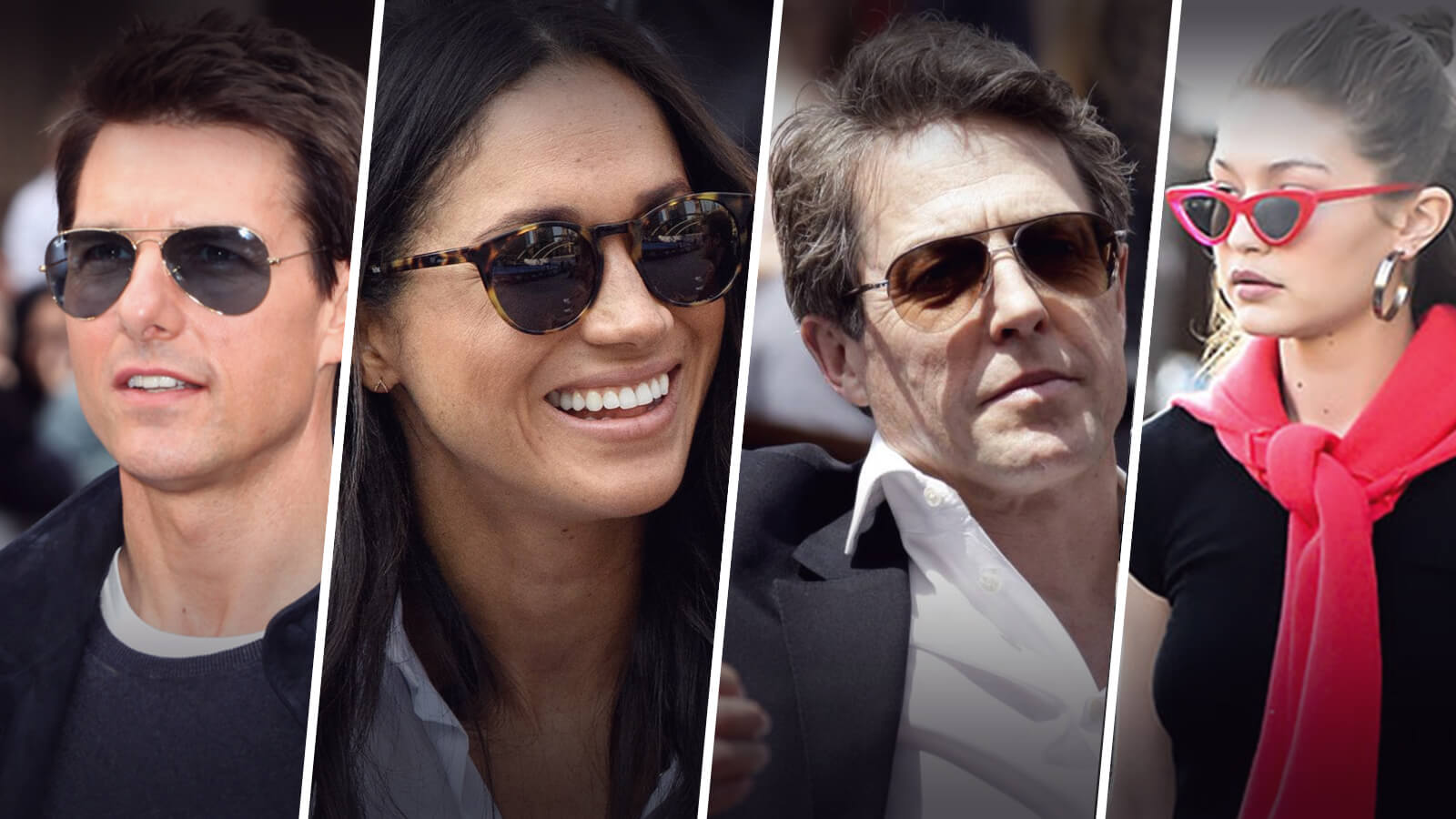 7 Most Loved Sunglasses Worn by Your Favourite Celebrities
What sunglasses do celebrities wear? I get this question from customers every time. While I admit that I don't have an eye for fashion, I did some research into it (for you guys). Chill, I wasn't swooping on the streets stalking your favourite celebs, I just looked it up on the internet.
What I found is that most celebrities eventually opt for classic styles like wayfarer or aviator whether hitting the red carpet or strolling down the streets.
Summer is almost here and you guys must be on the hunt for perfect sunglasses, I thought "why not bring the perfect shades to you?" And these are tried and tested by your beloved stars too. So without any further ado, let's get to it.
Celebrity Approved Sunglasses
Whether they sport shades to hide from paparazzi or flying off to an exotic destination, you will rarely see celebrities without sunglasses. Here are the most famous sunglasses styles favoured by your favourite celebs.
1. Tom Cruise - Classic aviators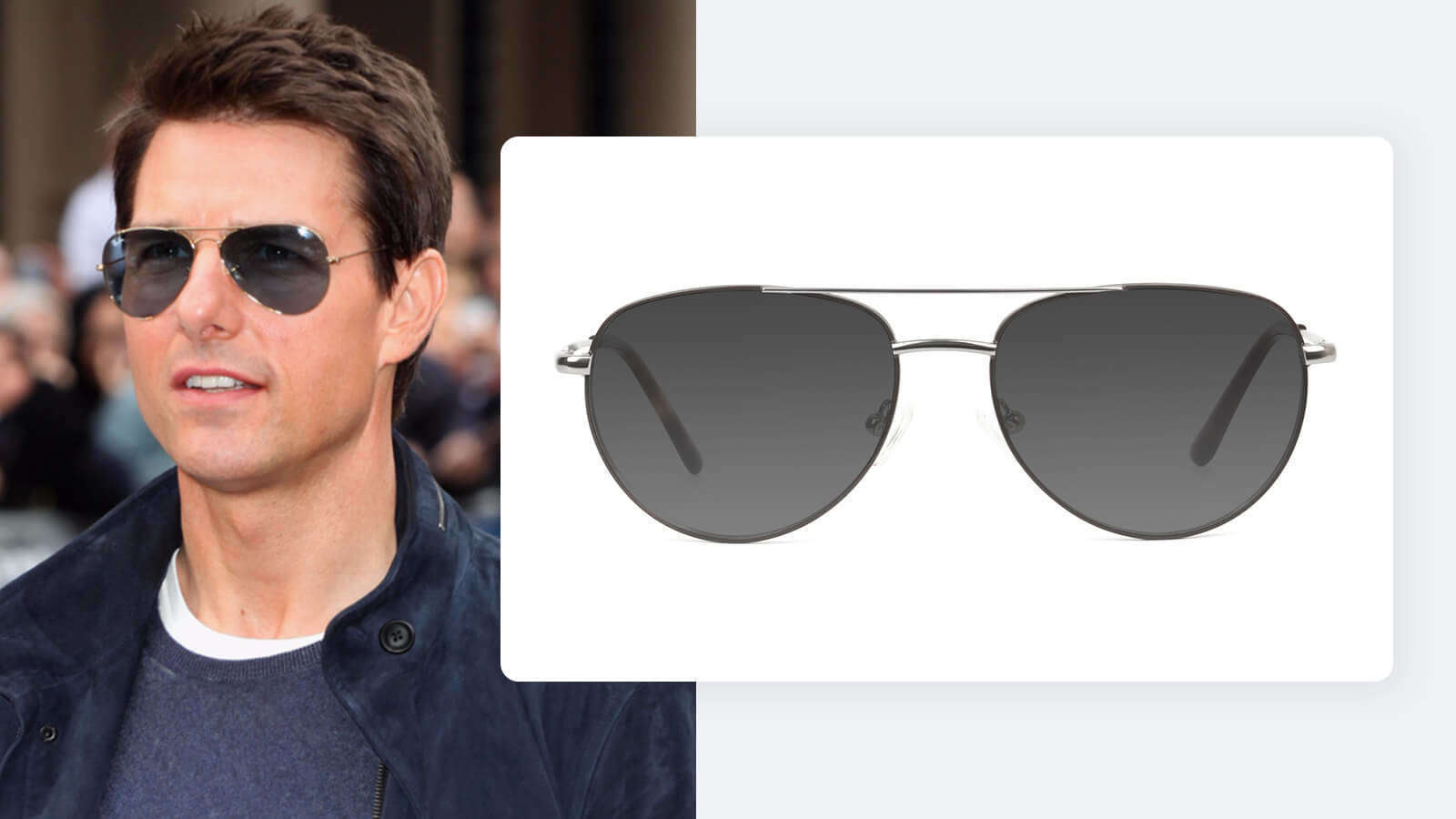 "Your ego is writing checks your body can't cash"
Remember this iconic quote from the movie Top Gun? What else did you love about the movie apart from its badass dialogues? To me, it was the stylish cast, adrenaline-pumping action scenes and of course, Tom Cruise's sunglasses in Top Gun. Although aviators look awesome on almost everyone, nobody rocks the pilot frame like this guy.
But, you don't have to be a badass to try Elston. This is just like Tom Cruise's sunglasses in the picture above. Just wear it with an attitude and just about anything you could find in your wardrobe. Yes, that's how adaptable Elston is. How about an odd combination of chinos, button-down oxford and a blazer? Looks pretty perfect right.
2. Dua Lipa - White Cat-Eye Sunglasses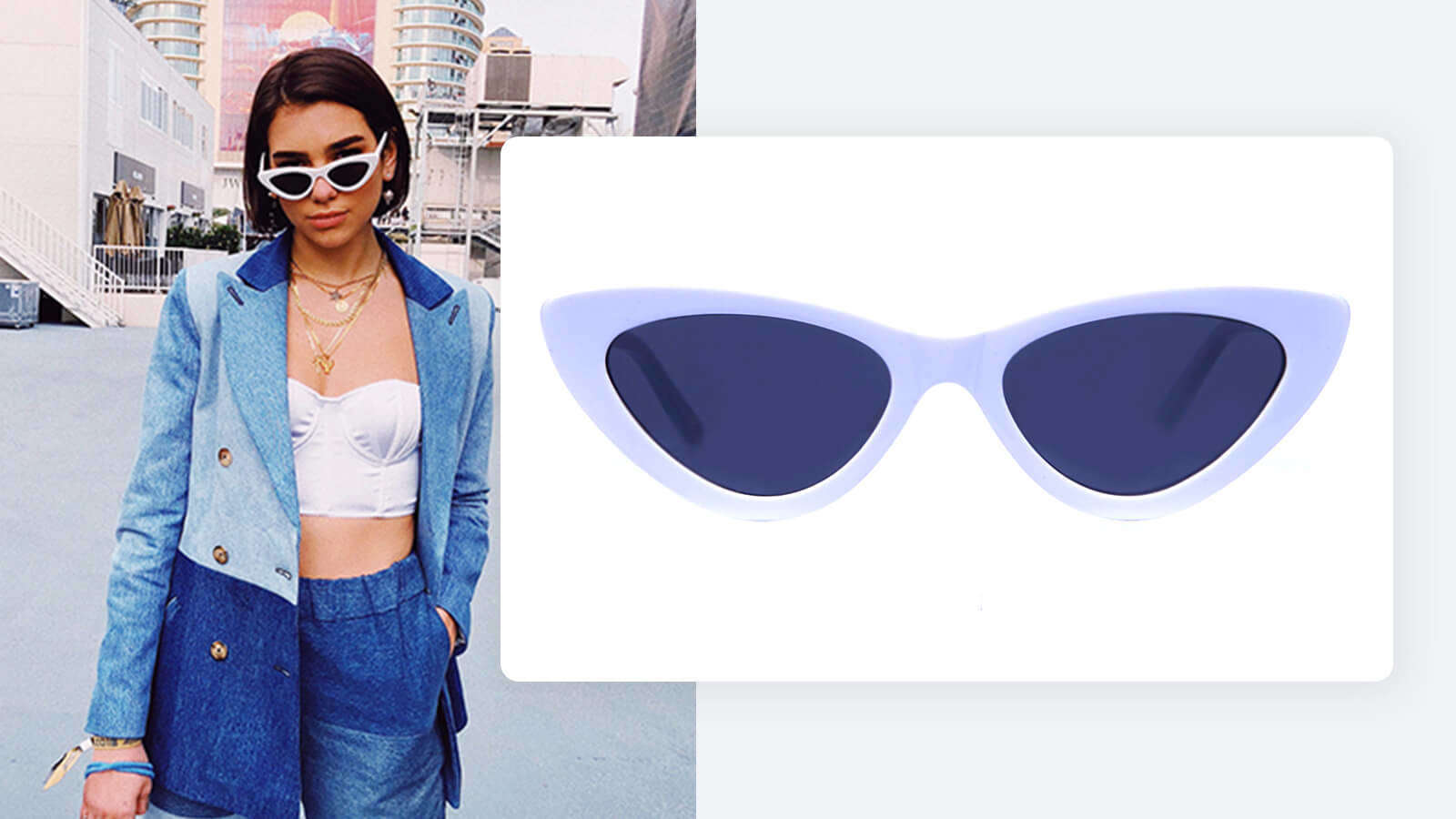 Dua Lipa is the perfect mix of talent and fashion. When there isn't a hit number out by the songstress, Dua Lipa's sassy sunglasses are the talk of the town. She seems like a fan of 90s fashion. Well, who isn't? She is often spotted wearing ultra-glam white cat-eye sunglasses with marble effect both on and off the screen.
Our lovely Dovile is the exact imitation of dua lipa's sunglasses. Working well with both casual and formal attires, Dovile will give you a chic-grunge look. It is also our most sought-after and best designer sunglasses online. Pair it up with an oversized jacket and colour-blocked sneakers or an all-black business suit.
Going to a summer garden party? Slip into (or wiggle into) your floral mini dress, white kicks and don't forget to take Dovile with you. You'll be thanking me later.
3. Tom Hanks - Clear Sunglasses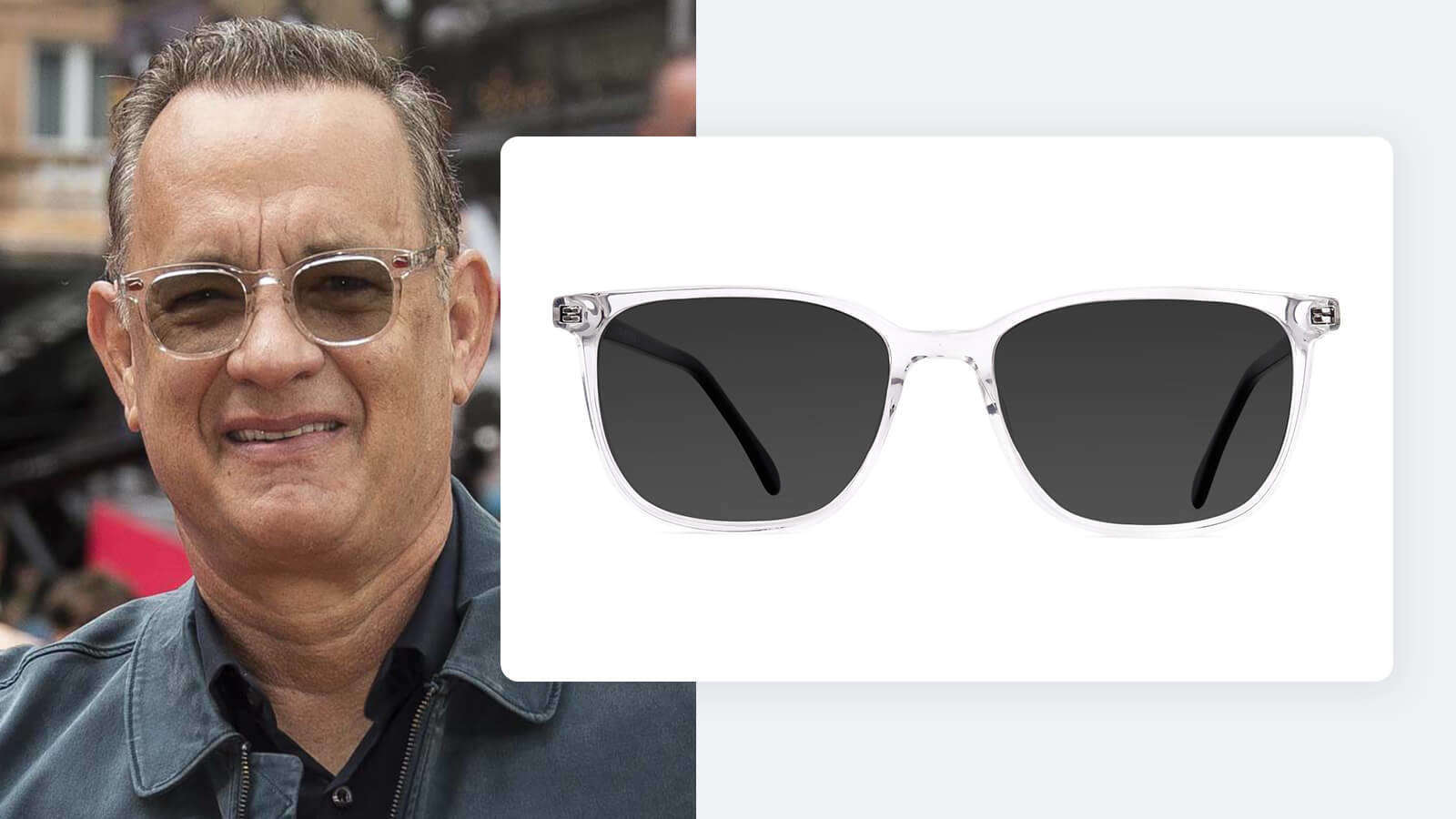 Although Tom Cruise and Tom Hanks don't have similar movie personas, they both have one thing in common - exquisite taste in sunglasses. Except, Tom Hanks got trendy and put his faith in the clear glasses trend. He even took it up a notch with clear frame sunglasses.
Our good chap Read here has a fresh twist to a classic style. If you hate people wearing the same thing as you, Read should be right up your alley. Recreating Tom Hanks' sunglasses look, this transparent gem is an exclusive that you can find on Specscart. And guess what? We also give the fastest delivery on sunglasses.
4. Meghan Markle - Tortoiseshell Sunglasses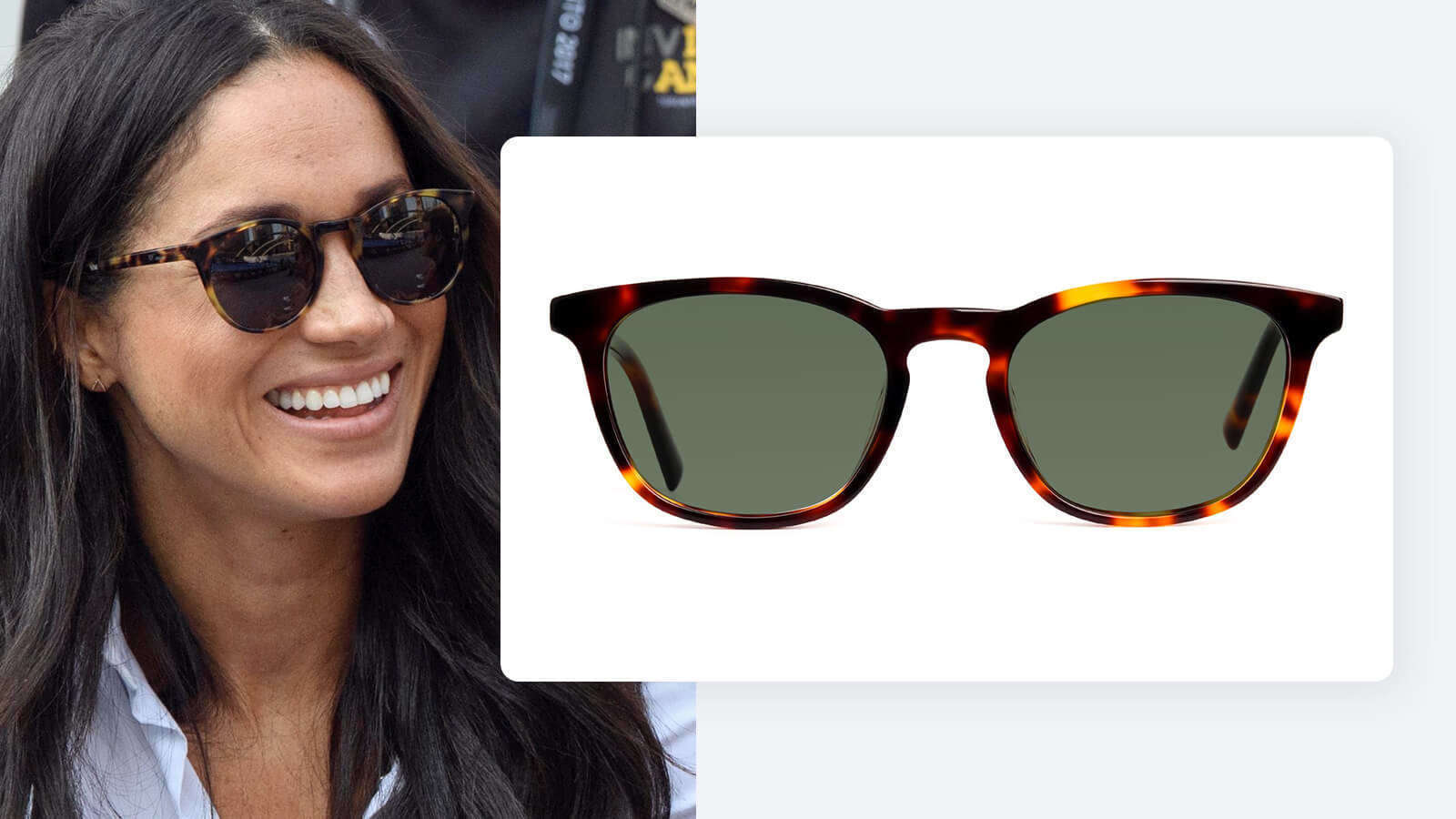 Whatever the Duchess of Sussex wears runs out of stock in just a moment. If you are also a fan of the eclectic collection of Meghan Markle's sunglasses, especially this vintage tortoiseshell frame, you can get the same pair from us. And the icing on the cake: It is available at a reasonable price as well.
Copy Meghan Markle's sunglasses look with our classic Bromley and add texture to your style. Match it with a floral crop top, jeans and summer sandals. Blokes may pair Bromley with short sleeve shirts, skinny cargos and white sneakers for a look that says 'bring it on'.
5. Hugh Grant - Aviators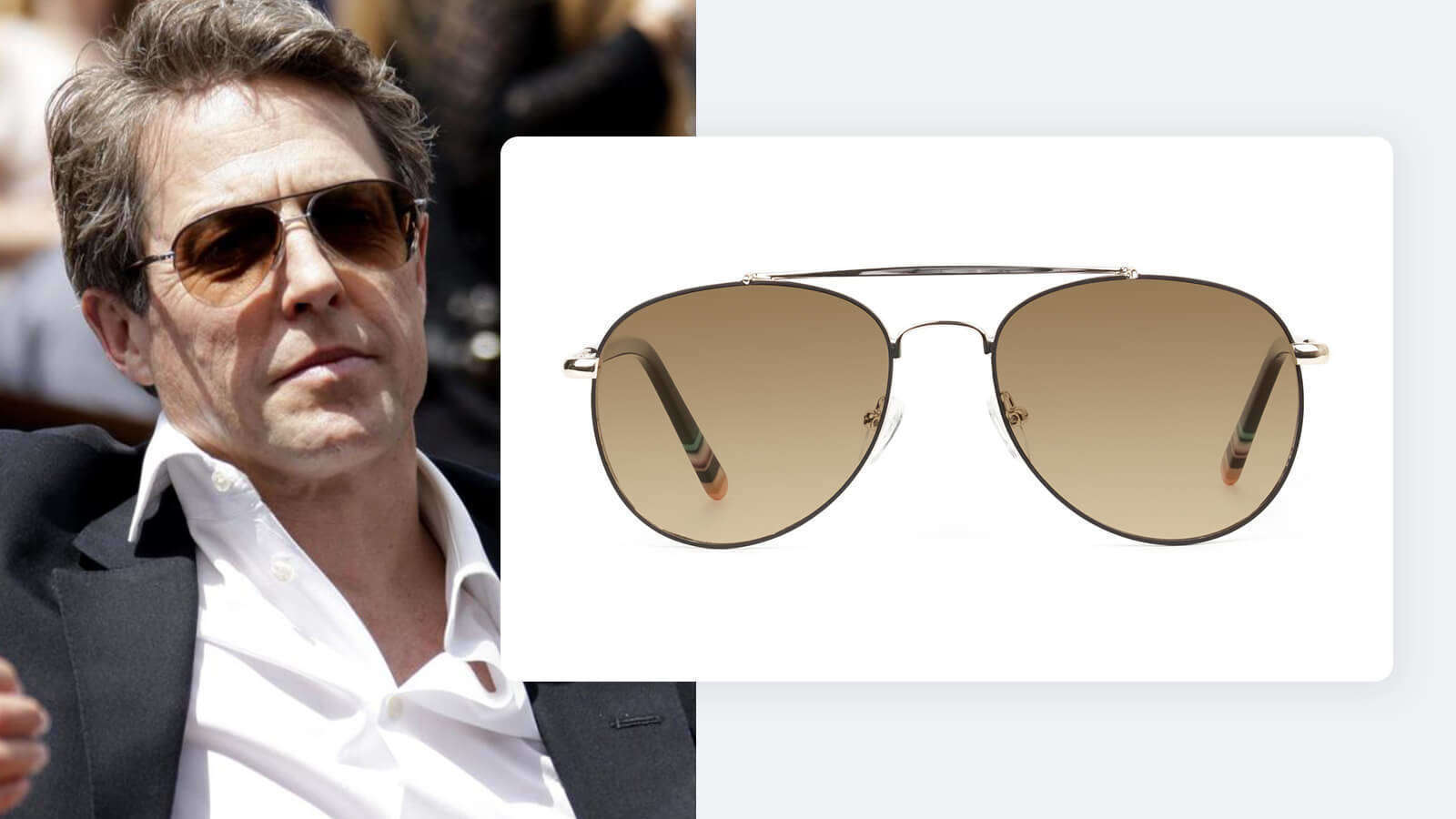 I know, I know - Aviators again! But what can I do? They are the most famous sunglasses for men. And not only the Tomboys, our very own king of romantic comedies Hugh Grant have a special place for aviators.
Whether we talk about Hugh Grant's sunglasses or Hugh Grant's glasses in his iconic movie roles, the man looks charming in just about anything he wears. Man, I wish I looked like him.
But, I have Monton so I guess I am sorted. Now I just wear it with a basic grey tee and simple trousers and pretend to be cool. And the tint is similar to Hugh Grant's sunglasses in The Gentleman. Monton is a unisex frame so girls can style it up with a crop top, denim shorts, a longline cardigan and cowboy boots. Reminded you of someone? Probably Kendall Jenner at Coachella 2013?
6. Harry Styles - Square Sunglasses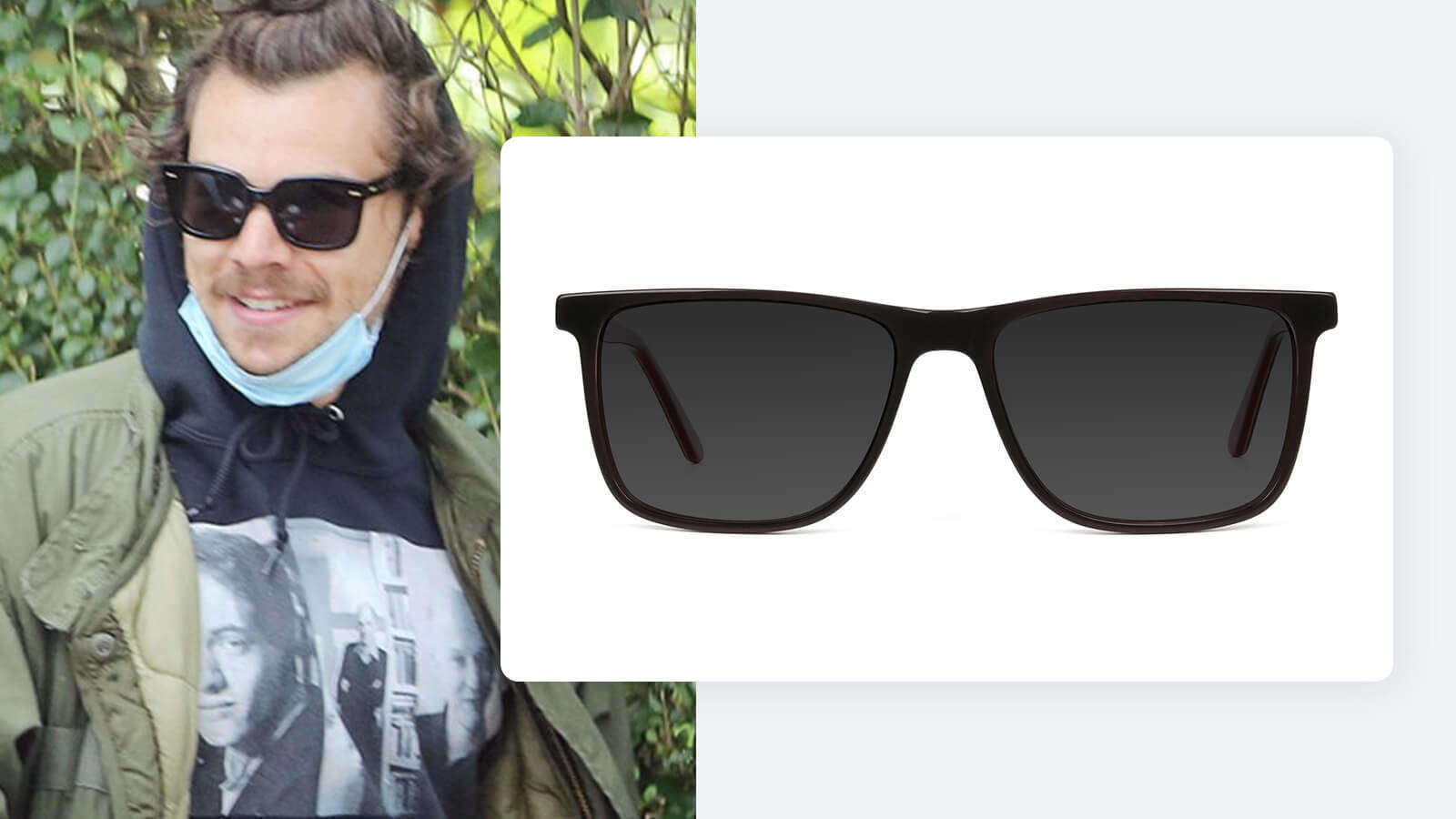 Harry loves fashion just as much as girls love Harry. From his tattoos, his hairstyle to the dapper suits he wears on and off the red carpet, he has an unparalleled sense of style (not talking about the top knot though). Remember the shades he wore in the Watermelon sugar video? So unique.
However, this baggy frame that he is sporting in the picture above is more practical. Stretford here is a true replica of Harry Styles's sunglasses that nails the cool look without even trying. Adding a cool factor to your regular t-shirt and jeans, it also looks amazing with preppy styles - turtlenecks and blazers. Whatever you wear it with, don't do a top knot.
7. Gigi Hadid - Red Cat-Eye Sunglasses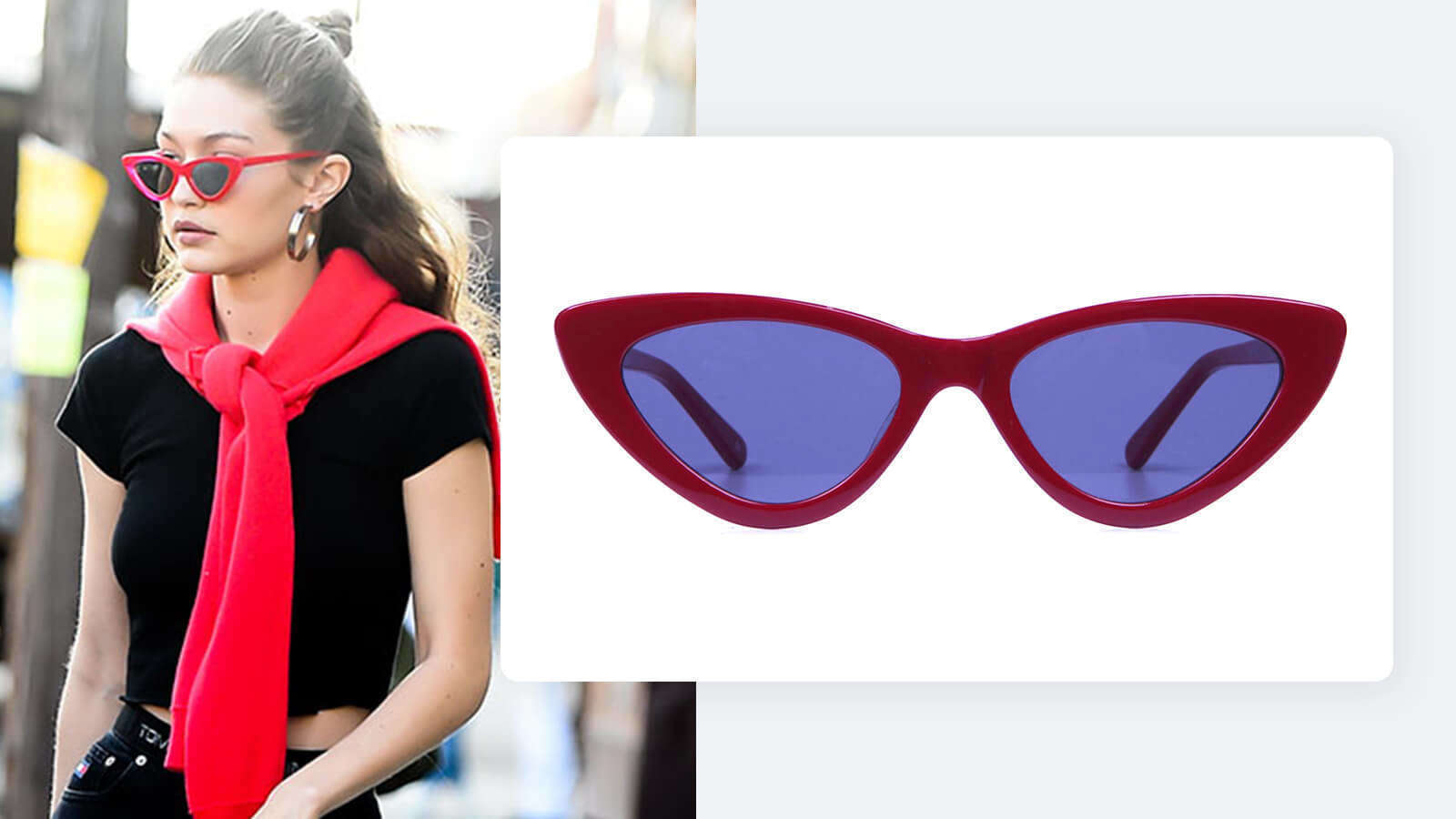 Ski chic, sexy sports luxe or catwalk cool, Gigi has what it takes to slay every look. While she can pull off any accessory with ease, it's her shades that she's so crazy for. Did you know that she has more than 500 pairs of sunglasses in her wardrobe? I am just trying to imagine how big her wardrobe is. And yes, you can catch Gigi Hadid's best eyewear looks here.
Play up the retro-chic look with Dovile here. It is almost like Gigi Hadid's sunglasses just with a different accent. Team it up with a black body-con dress, leather jacket and ankle boots to keep it edgy. For more modest outfit choices, Dovile will look great in a monochromatic ensemble. Don't forget a pair of studded hoop earrings for an extra edge.
Spotted your fave? If yes, congrats! You can get these low-cost sunglasses at your home within just a day and that too with free shipping.
Our Latest Stories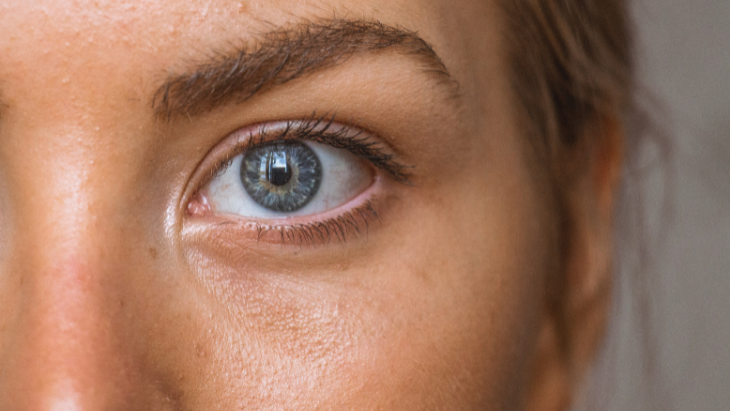 Specscart Blog
Want the latest update on designer eyewear, shades or glasses? Our blogs give exceptional insights into the latest eye care measures and eyewear trends, fashion and style hitting the streets of United Kingdoms. From finding an optician or optometry near you to the latest designer glasses or sunglasses for the summer and spring fashion, you'll learn something useful every day. We publish regular informative measures on eye care, the latest design in eyeglasses and sunnies, celebrity specs and fashionable choices you can make in your lifestyle to up your fashion game. Read on to find information about various glasses types, eye condition and fashion trends in a fun and simple way that you would fancy with a cuppa tea.
10% OFF
USE CODE
READER10
COPY CODE
Hello, fellow reader!
You like to read stuff, and we love that about you!
Here's an exclusive 10% coupon for our Blog readers
Stay Updated
Sign Up for the latest trends and exclusive offers!