Are you currently looking for varifocal lenses to fix your mode of vision? If yes, you have hopped into the right place indeed. Here, you will get to learn about the different types of varifocal lenses so that you can make an informed decision while investing in these eyewear options. Without any further ado, let's get straight to the point.
What Are Varifocal Lenses?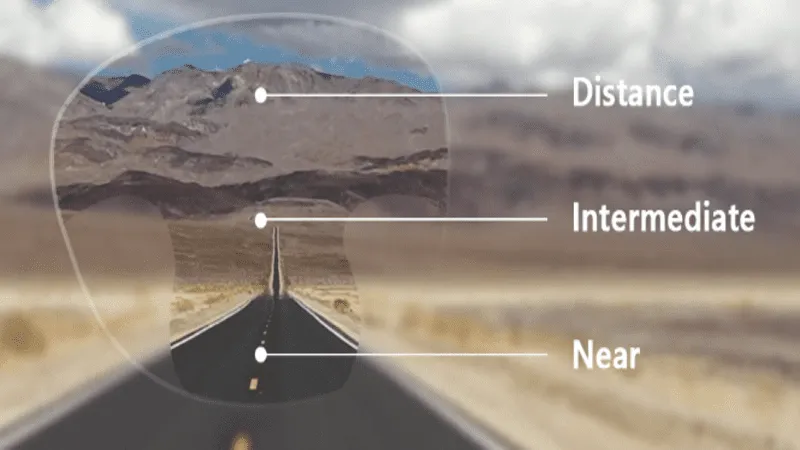 Caption: Varifocal lenses offer seamless vision for near, intermediate and distant objects
Varifocals are the types of optical lenses that can help you with intermediate, close and distance vision. Dig deeper to gain more knowledge:
Near Vision: You need to use your lens's lower part to get a clear and crisp near vision.
Intermediate Vision: For a proper intermediate vision, ensure to look through the middle of the lens. Do you use your laptop/computer for quite a long period of time? Glasses with varifocal lenses are real saviours.
Distance Vision: The upper part of the glasses cater to distance vision.
What Are the Types of Varifocal Lenses?
Now, let's pave the way toward learning some of the types of varifocal lenses.

To begin with, various eyewear brands offer different types of varifocal lenses and categorise them according to price and technology. For instance, you will find standard, intermediate, and elite varifocals, depending on the technology used, advancement and the prices charged.

However, at Specscart, we offer one type of varifocal lenses - the Platinum varifocal. Equipped with state-of-the-art technology and sold at a pocket-friendly price, our varifocal lenses are truly one of a kind. Unlike other brands that offer different lenses for different prices, we have tried to make varifocals accessible to a diverse population by offering the best lenses under a budget.

If you want to know whether varifocal lenses are adaptable with your existing frames, read here!
How Much Time Does it Take to Adjust to Varifocal Lenses?
Adapting to frames with varifocal lenses might take a few days or even weeks. You can also check how varifocal lenses work. If you are putting on these varifocals for the very first time, make sure to have some patience and allow your brain to get accustomed to them.

The best way to adjust to your varifocal lenses is by wearing them throughout the day. Though this might sound like a bad idea, it will help you to adjust quickly. It's always recommended to get in touch with a professional eye specialist and seek help from them.

Even if you feel dizzy in the initial phase of wearing these lenses, these sensations will not last long.
What Tips Should You Follow While Buying Varifocal Lenses?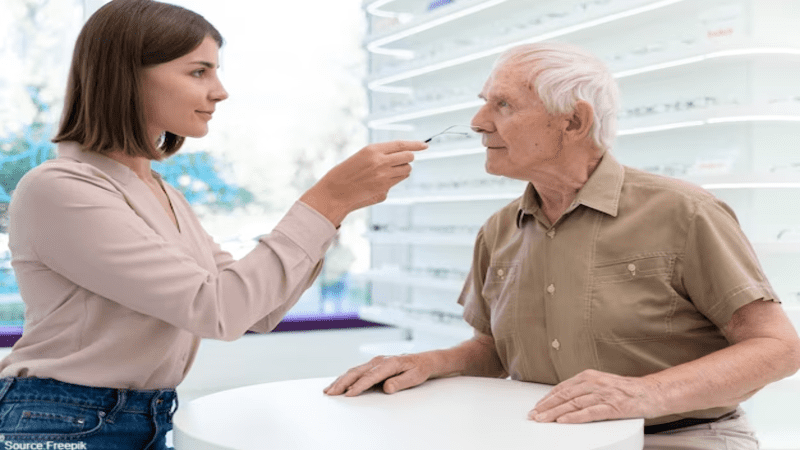 Caption: It is important to follow some tips before buying varifocal glasses
You can check out the following tips before you decide to buy varifocal lenses:
Grab varifocal glasses that align with your lifestyle.
You need to check the varifocal's accuracy before making a purchase.
You need to check the varifocal's accuracy before making a purchase.
The varifocal lenses should be hard-wearing and durable. It will help you to walk with top-notch comfort. If you don't want to deal with impaired vision, get varifocal lenses that are waterproof and scratch-resistant.
Protection against ultraviolet rays is extremely important. UV rays are quite harmful, they can expose you to macular degeneration and cataracts. That's why keeping your eye health on point is extremely crucial.
Book a free eye test. It will help you to learn more about your current situation without breaking the bank. The precise measurements and accurate prescription enable you to maintain a healthy vision.
Final Thoughts
So, there we have it, a crisp overview of the types of varifocal lenses, and how you can make the right pick. Varifocal glasses are a technical marvel and they have made the lives of millions of people better. At Specscart, we aim to revolutionise the eyewear industry by making varifocals more accessible and affordable!