The only Valentine's Glasses Gift Guide You Need
Valentine's Day 2022 is around the corner, and now is the perfect time to look for gifts for your better half, friends, family - or yourself. There are always chocolates and bouquets, but why not get something that will make them swoon the entire year, not just one day? And you can never have enough of these glasses. After all, what can be a better gift than something that helps you see, and look better?
Here are the perfect Valentine's day gift ideas for a special someone in your life. And if you're reading this at the last moment, don't worry - most of our glasses are delivered the very next day.
Valentine's gift ideas for him
1.Brooke 3
Its intricate detailing and minimalist style are what make Brooke a perfect pick for your partner this valentine. These crystal clear glasses carry a bucket load of style statements, and once they are on, it enhances your personality like no other. An experimental style for this season of love.
2.Sudden 4
This crystal clear wayfarer is everything you want for your loved ones. Its bold shape gives a perfect extroverted look while keeping the style vibe alive. If your boyfriend loves an ultra-modern touch in his style, then you have landed just on the right spot. These are perfect for a classy occasion and even for an evening stroll.
3.Haugh 3
In sheer words, these glasses are just modern classics in themselves! They are perfect for a casual day pick or a staple office look. Pumping up the personality in no time, they are perfect for the one with soft facial features. Transparent glasses are topping the trending charts and are best for you.
4.Dexter CA3
This set of glasses is a mixture with everything balanced just like your relationship with your partner. These perfect glasses never fail to add an instant studious look and utmost fashion touch in each wear. The colour grey offers a calm soothing touch to your every attire. A noteworthy pick for Valentine's gift for men!
5.Turton 1
Have you ever thought of pairing transparent frames with champagne gold temples? If not, then this is your calling to get these beauties in just one go. The colour is eccentric and bold and a perfect attention-grabber, so you must be ready to embrace the attention you will be receiving.
Valentine's gift ideas for her
1.Cheshire 2
Powerfully feminine, these red wine cat-eye glasses are all set to provide the most alluring look to your partner, this valentine. The sleek design of the iconic cat-eye makes it easily approachable and gives the chic gloss to her attitude. These glasses are a complete statement pitch for the perfect day.
2.Bruche 4
Dark violet and silver is the calmest combination one could ever ask for. This striking geometrical shape is a perfect pick for every face shape, making her the centre of your attention. The metal frames give the sleekest look like no other, an ideal choice for candlelight dinner.
3.Worsley 4
These crystal marble frames must-have Valentine's gift for her, an eye-catchy cat-eye design. A frame that breaks the monotony and creates its own unique style statement. Perfect for a walk to remember by the beach and a tasteful dinner after that.
4.Brooke 4
These round red wine glasses are the perfect pick for this season of love! The uncomplicated design and sleek style speak to the quantity of confidence and personality booster it carries. The moment one wears these glasses, it accentuates every feature of the face. A perfect pick for everyday use.
5.Chesham 2
Ruby Red on the top and at the temples and crystal clear at the bottom, a perfect transition right in the front. The beauty and grace of these glasses are only real when tired for real. The extremely unique and pleasing look gives confidence like no other. A magnificent cat-eye pick for soft facial features.
Happy Valentine's Day!
Go on, treat yourself or your better half to a great vision this Valentine's. If you are confused about some of these gifting ideas, avail our free Try at Home service, wherein you get to try 4 frames at your home for a week. Once your 7 days are up, simply post them back with our prepaid returns label. Easy!
Our Latest Stories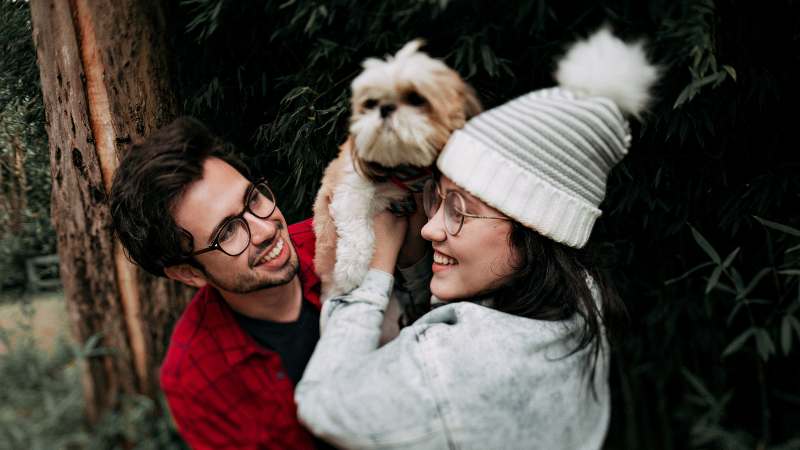 24Hr Dispatch Via Specscart Rocket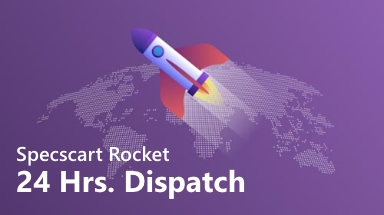 Surprisingly fast delivery for every last minute occasion. Glasses at your doorstep With a hell-for-leather chase!
Buy Now
Read More
---
Hello,
fellow reader!
An exciting offer is on the way to your inbox!
You like to read stuff, and we love that about you.
Enter your email-ID below and we will send you an exclusive offer!