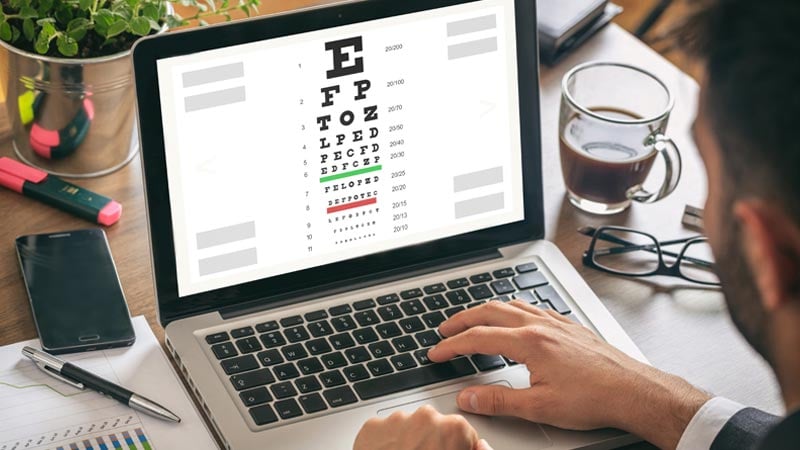 Are online eye exams any good? Let's be real!
So you've lost your glasses and now you need to schedule an eye test before you could buy a new pair. But then you remember a persuasive ad about an online eye exam you heard in the middle of a podcast and now you are tempted to try one yourself.
But you know what they say - when things sound too good to be true, they probably are. So, are these online eye exams any good? And do they offer the same accuracy and results as in-person eye tests?
If you also have these questions in your mind, then I will try to give some clarity. I have been in the optical industry for a good long time now and even I will admit that when it comes to dispensing prescriptions online, we are not there yet.
So, let's break through the noise of online eye exams and set the record straight.
What is Online Vision Testing?
The pandemic and many restrictions that came along with it gave rise to some brilliant ideas and services but some were straight-up bizarre. I am talking about online eye exams here.
Many companies are offering eye tests via online sources. You have to use both your smartphone to fill in the answers and your computer to take the test. I find it highly ironic as these very devices are deemed bad for our eyes.
When taking an online vision test, you need to answer a series of questions related to your eye problems and health conditions. Everything is recorded in the video which is later sent to an ophthalmologist who reviews the results. But, how could a simple video reveal everything that's going inside your eyes?
Well, as much as I have observed, here is what I think these so-called vision tests could do:
Test your visual acuity
Tell if your eyes are sensitive to light
Detect colour blindness
Estimate your refractive error
But what about the verdict on vision-threatening eye conditions such as cataracts and glaucoma? Won't these tests give any insight into these potential vision issues? Keep reading to know better.
How do Online Eye Exams Work?
As I said, you have to answer a few questions about your general health. Then you will place your face a few inches away from the screen, tilt your head and make different eye movements.
To test your visual acuity, you have to stand 10 feet away and read out loud the letters on the screen. The recorded video is then sent to an ophthalmologist who gets back to you with the results after 24 hours so you can get prescription glasses with your latest optical power.
Online Eye Exams vs In-person Eye Tests
Unlike virtual eye tests, even the most basic eye test taken out in a store or an ophthalmologist office covers the following. These tests are quick, accurate and non-invasive. The test may reveal more things about your eye health depending on your age and eye conditions.
Special eye charts to determine your visual acuity
Extraocular muscle function test to detect any defect or weakness in your eye muscles
Cover test to spot misalignment of the eyes (if any)
Refraction test to determine what prescription your need in your prescription glasses or contacts
A thorough ocular examination to check the cornea, iris, lens and retina of each eye
Apart from these, there are more advanced eye tests that could detect any abnormalities in the eyes or vision-threatening disorders in advance. Sadly, online eye exams for glasses fail to provide that much insight into your eye health.
Advantages of Online Eye Exams
There are definitely some benefits of online vision testing or people won't be taking them. Here are the things that make a good case for these virtual exams.
1. Affordable
Without insurance or NHS vouchers, an average eye test in the UK can cost you anything in between £10 and £30. The cost may go up depending on where you get it done and who is performing the test.
Online eye tests are a lot cheaper and save you money. The websites that offer this facility charge you a fee that is usually (if not always) a lot less than in-person vision exams. Some websites even offer free online eye tests.
But then there are independent opticians and eyewear retailers who provide a free eye test at their stores just like we do at Specscart. Book an appointment online or call our local store directly to get a comprehensive eye exam from the best opticians in your area.
2. Convenient
Traditional eye exams need you to make a trip to an optician or optometrist. What people are really liking about this new way of testing their vision is that they don't have to leave the comfort of their home for it.
We also put our customers' convenience and comfort at the top of our priority list. This is why we offer at-home and corporate eye tests where you can get your eye tested in the comfort of your home or office.
It only takes about 20 to 30 minutes for our opticians to carry out a thorough eye exam and get back to you with accurate results.
Disadvantages of Online Eye Exams
No matter how tempting these exams seem to be, there's always another side of every story. Here's how these exams fail you.
1. Inaccuracy
The accuracy of an online eye exam does not measure up to in-person eye tests. There's always room for errors in the prescription.
Even if you go for an online vision test, routine physical eye exams are necessary as your eye doctor recommends. A comprehensive eye exam is the best way to ensure your vision is healthy and free from sight-threatening conditions.
2. Takes Time
As I have mentioned, the video recording of your eye test goes to an ophthalmologist and you have to wait for 24 hours to get your new prescription. So, if you have an eyewear emergency, you can't count on these tests.
In physical eye exams, you leave the ophthalmologist's office with your prescription in your hand so you can get your new glasses in no time.
3. Not for Everyone
These online eye exams may not be a good option for people with severe eye conditions or a family history of vision-threatening disorders. Several eye ailments such as cataracts, diabetic retinopathy and glaucoma cannot be assessed by these tests.
Who are Online Eye Exams For?
Online vision tests are limited in terms of how much they can tell about your eye health. Most of them are just refractive eye tests.
But, they may work in the following scenarios.
If you are travelling to remote places with no optical stores near you.
If you've recently had an actual eye test and you only need to know whether your prescription has changed.
If you have slight refraction in the eyes.
If you don't have an eye condition or a family history of vision-related disorders.
If you only need to check whether you have developed any refractive error.
If you are taking an online eye test for reading glasses and not varifocals.
If you are taking an online eye test, you should know that it's not a substitute for IRL tests. The biggest difference between them is that online tests only assess whether your prescription is working but an actual eye doctor will adjust your glasses to your lifestyle.
Our Latest Stories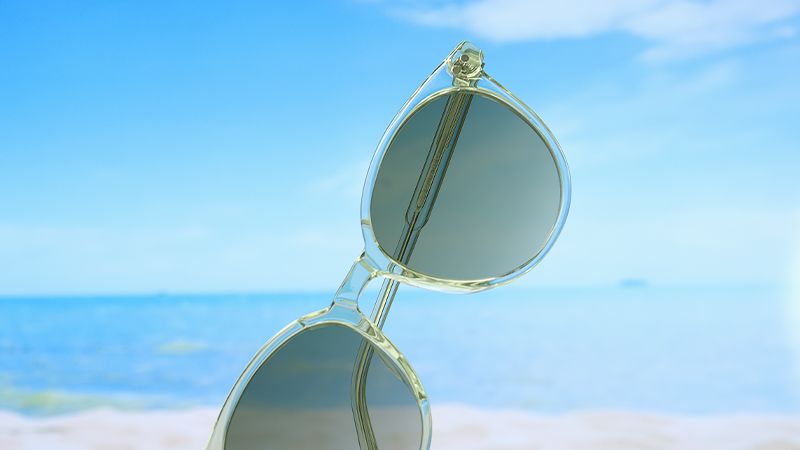 H
Halina Tseng
Published on May 26, 2022, 8:10 am
Make Waves with our Beach Sunglasses!
Beaches and sunglasses go hand-in-hand: they help you see better and block glare, while making you look cool! Should you go for polarised sunglasses? Read on!
Learn More
24Hr Dispatch Via Specscart Rocket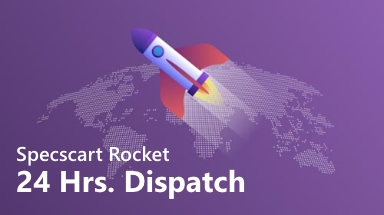 Surprisingly fast delivery for every last minute occasion. Glasses at your doorstep With a hell-for-leather chase!
Buy Now
Read More
---
Hello,
fellow reader!
An exciting offer is on the way to your inbox!
You like to read stuff, and we love that about you.
Enter your email-ID below and we will send you an exclusive offer!