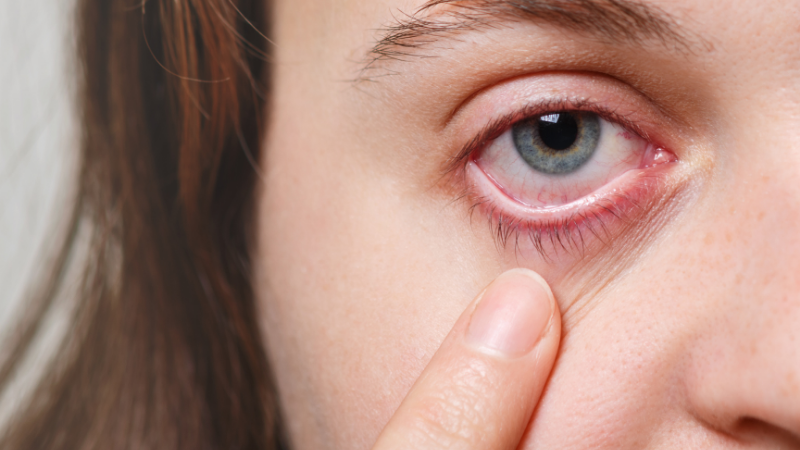 Conjunctivitis May Be One Of The Symptoms Of COVID-19!
After World War 2, COVID-19 pandemic is rightly being referred to as the most challenging crisis that humankind has faced - the criteria being the number of humans impacted. Things had gone haywire in the initial stages of the pandemic, but then man being the adaptive animal that they are, have once again done really well here to adapt.
With the newly established Omicron variant of the coronavirus spreading at a fast-paced rate, COVID-appropriate behaviour should be the new normal.
The Role of Right Information
In unprecedented times like these, the utility of dissemination of right information is more than ever. False information will only add more woes for the already distressed health sector. There is a lot of confusion in the public domain with regards to all aspects of the pandemic, especially when it comes to the symptoms of COVID-19.
While the common symptoms of COVID-19 include conditions like fever, coughing and breathing problems, there are certain symptoms which are not widely prevalent and still under study. Conjunctivitis is one of these symptoms.
As an eyewear brand, we understand our responsibilities towards helping people with eye-related health concerns. Here, we have provided well-researched information on whether conjunctivitis is a symptom of COVID-19 or not.
What is Conjunctivitis?
Conjunctivitis, also commonly known as pinkeye, is an eye infection that results in inflammation of the conjunctivita. Talking about conjunctivita, it is the thin clear tissue that covers the white part of the eyes. Conjunctivitis is contagious and caused due to various reasons, exposure to certain kinds of virus being one of those.
To know about conjunctivitis, you can refer to our previous blog on the topic. Here we have explained the infection in detail.
Conjunctivitis - Symptom of COVID-19 or not?
To understand whether conjunctivitis can be a probable symptom of COVID-19, we first need to understand the mechanism through which coronavirus (SARS-CoV-2) is transmitted.
Coronavirus is primarily passed on through cough and sneeze droplets expelled into the air by already infected individuals. The passage of nose and mouth as the medium of entry of the virus into our body is already well-established by authentic research. But, whether eyes can act as a medium of entry is still under investigation.
What researchers mainly look for is whether the cells of the eyes contain the key receptor - ACE2 - onto which the spike protein of SARS-CoV-2 can bind, allowing it a passage into the body. Is that an overdose of science? No need to worry! All you need to know is that the virus finds its way into our body only through certain favourable cells. Do our eyes contain these cells? Let's look at research findings.
A group of researchers at the Johns Hopkins University - one of the frontrunners in research with regards to COVID-19 - detected the presence of ACE2 receptors in eye surface cells. Coronavirus samples have also been detected in tears and conjunctival swabs of infected individuals. These studies strengthen the case of eyes as a facilitative medium for entry of coronavirus into our body.
While research around the passage of eyes as a medium of passage for coronavirus has produced mixed results, there is a strong case for conjunctivitis as a symptom of COVID-19.
As pointed out in an article in the WebMD, based on data available, doctors are of the belief that around 1%-3% of people with COVID-19 will get conjunctivitis. To draw comparison with other well-known symptoms, the Centres for Disease Control and Prevention (CDC) has estimated that 83%-99% of infected individuals develop a fever and 59%-82% experience a cough.
In another revealing research, it was found that 1.1% of infected individuals developed conjunctivitis and it mainly occurred in those with severe COVID-19 symptoms. The study pointed out that while only 0.7% of mild cases were diagnosed with conjunctivitis, the share went up to 3% in patients with severe cases.
However, it needs to be noted that being diagnosed with conjunctivitis doesn't necessarily indicate that you have COVID-19, as there are other sources of the infection as well. Other ophthalmological symptoms may also include light sensitivity, sore eyes and itchy eyes.
What should be your course of action?
At the University of Alberta, a group of researchers believe that people need to undergo a COVID-19 test if they develop conjunctivitis. And rightly so! You just cannot compromise on your health.
If you want to read more about whether COVID-19 can be transmitted through the eyes passage and the role of eyeglasses as a protective barrier.
Our Latest Stories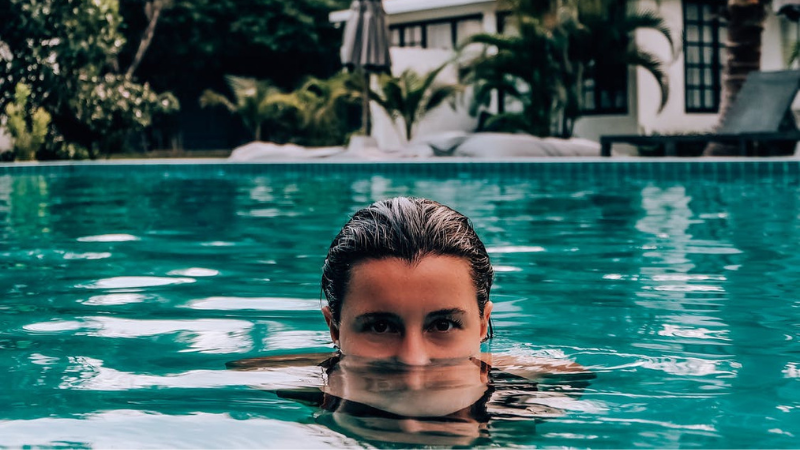 24Hr Dispatch Via Specscart Rocket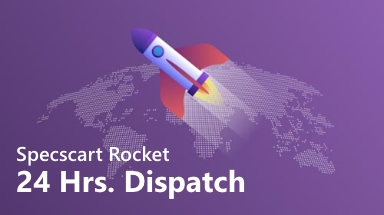 Surprisingly fast delivery for every last minute occasion. Glasses at your doorstep With a hell-for-leather chase!
Buy Now
Read More
---
Hello,
fellow reader!
An exciting offer is on the way to your inbox!
You like to read stuff, and we love that about you.
Enter your email-ID below and we will send you an exclusive offer!