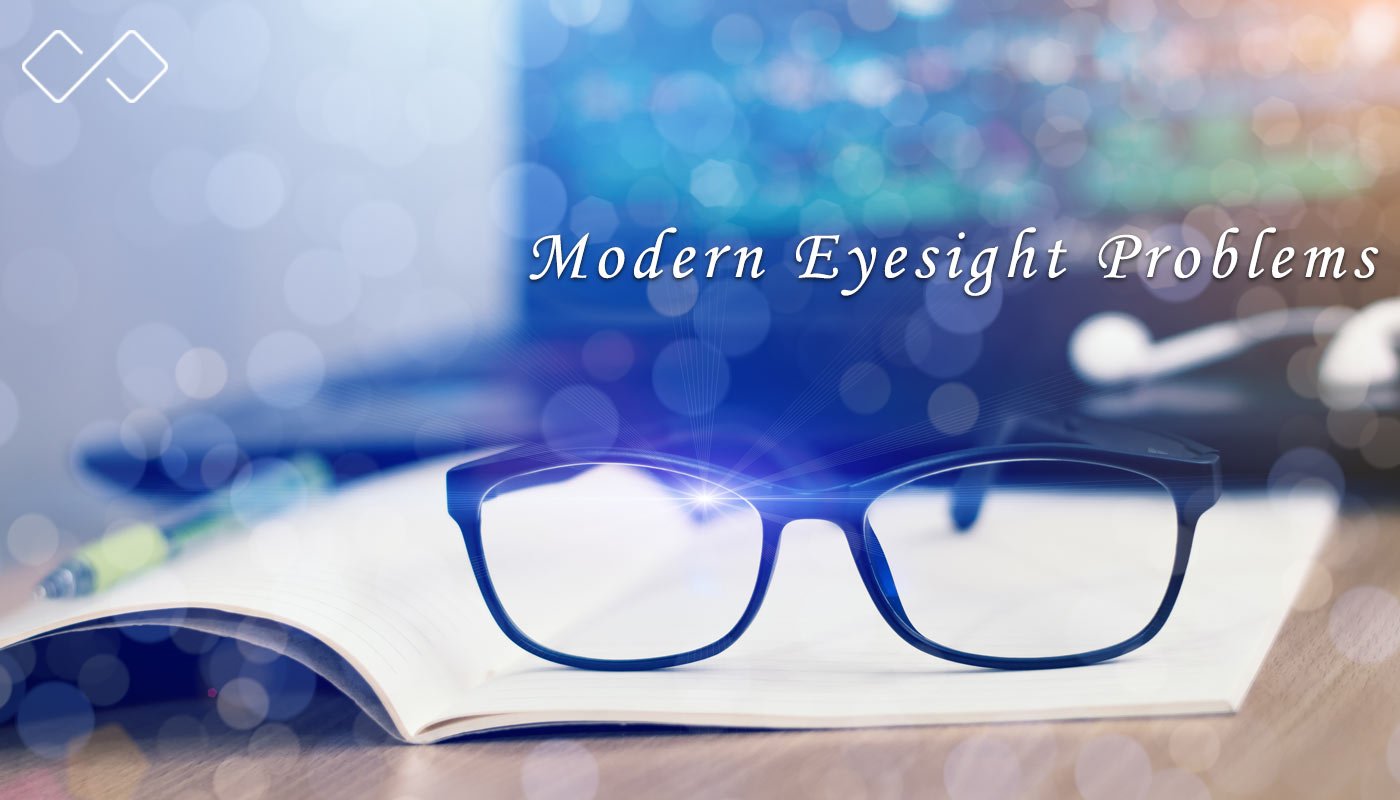 Modern Eyesight Problems in the Digital World
Eyesight problems and solutions are very common nowadays, each time people come up with new solutions for your modern eyesight problems but it turns futile. Unless we find out the root of the problem, we can't reside on the solution. Eyesight problems are quite common nowadays, can you think of something that's equally common among everyone? We'll do that for you, its smartphones and all other "smart" digital devices that you use to chat, listen to music and work on day and night.
"It's not that we use technology, we live technology."-Godfrey Reggio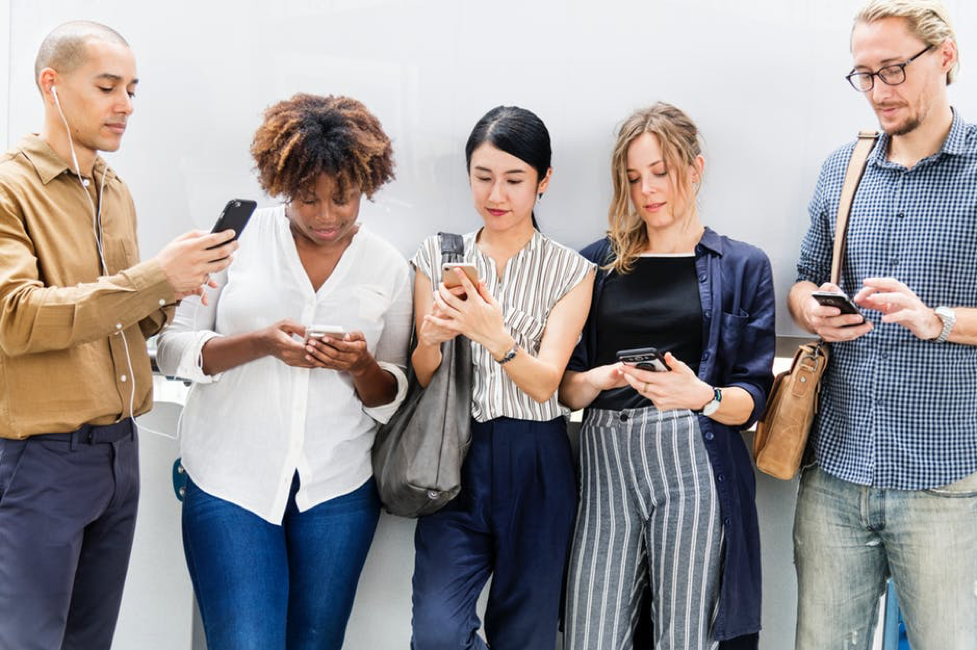 What do we learn from current eyesight problems and solutions?
Are you having frequent headaches lately? Don't worry it's not only because of one too many a drink from the last party. It is also because of the frequent use of digital technology which is a shock to your eyes. Prolonged periods in front of digital devices have a major effect on your eye health. You might not be able to recognise it at first but digital screens can actually cause significant stress to your eyes and may lead to some serious eye problems the latter half of your life. With digital technology becoming an innate part of your life, it is impossible to relieve the pressure from your eyes.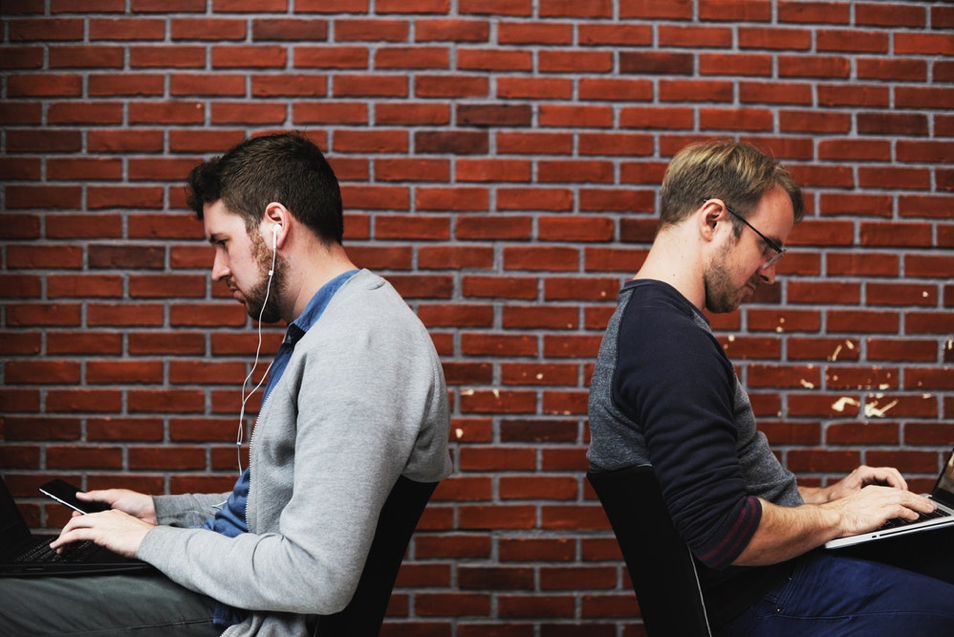 What is the biggest cause behind latest eyesight problems?
According to the latest data, one of the biggest and common reasons behind several eyesight problems is due to the excessive use of digital screens. There is much information about the eyesight problem and solution going all over the world and affecting a huge proportion of people around. However, aside from getting rid of digital devices and reducing time (we really don't.) spend on our smartphones and laptops; we didn't have an effective solution that helped to fight the evil ills of screen damage to our eyes.

Digital eye strain is something which working individuals are increasingly affected with. It is the strain on the eyes caused due to prolonged usage of digital devices. When we usually take a break from our computer screen, it is 90% usually directed towards checking out things on our Smartphone. Which only adds to your digital stress and there is no break for the eyes or mind to relax. When you stare at your Smartphone or computer, your eyes juggle between changing images on the screen and have to focus and refocus all the time. This constant usage causes significant stress to your sight.


How many hours do we use our smartphones?
Brits adults spend about 3 to 4 hours in a day on just smartphones for checking their social media. Social media platforms like Twitter and Instagram are one of the deadly traps that every age group rely on when they are idle. Unfortunately, the number is high when talking about kids and young adults whose day revolves around social media, they spend about 5 hours and 30 minutes on smartphones for social media, gaming and streaming Youtube. Sadly digital screen consumption is not only restricted to smartphone use but laptops, tablets and others haven't yet been included. When technology starts to own you and it affects your eyes drastically, then the situation needs instant measures for the protection or else it might turn worse.
What's the impact of excessive use of digital devices?
All that screen time comes with a price causing frequent headaches, itching, burning, double vision, blurred vision, difficulty in focusing and many more. The stress and strain combined with other physical discomfort are called digital eye strain. Most of the people who use two or more devices simultaneously experience digital eye strain problems more frequently.


What's the main cause of eyestrain and headaches from screens?
Every digital device on the earth emits blue light rays. Blue light rays are harmful high-energy visible rays that penetrate the retina of your eyes and cause harmful irreversible defects in your eyes. Why do you think millions of eyesight problems and solutions are centric around blue light rays? It's because blue light rays are responsible for causing a severe burning sensation, itching in the eye and common eye strain and headaches. Blue light rays affect our physical condition more than just eye-related discomfort but it equally makes us feel tired, exhausted and unproductive. Constant hours of irritation and itching breaks the workflow and it turns harmful to employees who have to spend their time on screens for 7 to 8 hours for work-related tasks.

Blue light rays also keep you insomniac by suppressing the release of the sleep-inducing hormone melatonin which makes you bitter and irritated in the morning. Naturally, people without a healthy hour of sleep is not a pleasant picture but it affects their mood and physical state of being tired and inactive all day long.


How does blue light filter glasses help?
Blue light filter glasses are one of the effective ways that prove beneficial towards getting rid of all the preceding negative impacts of excessive screen time. Blue light filters on your glasses block out or reflect those rays while remaining safe and protected. With the use of blue light filter glasses, you lose out on constant eye strain or dry feeling and can continue working on your devices with comfort.
It returns your normal sleeping pattern and keeps you recharged and productive throughout your days even if you sit and work in hours for computers.
Blue light filter glasses provide upto 99.9% of an active protection from all types of digital devices. Blue light rays are not something you convey as a light topic because it is responsible for eye deterioration and progressive vision loss.The screen adds contrast, flicker and glare which may affect vision and even prematurely age the eyes.

Specscart brings to you blue light filter lenses – The X Blue UV, engineered to protect your eyes. They are the perfect solution for modern-day protection against digital screens and can also be used as their most intimate accessory. So blow away your vision problems by adding Specscart blue light filter lenses to protect you from the glowing screens.
SALE STILL ON UP TO 50% OFF selected ranges. ENJOY! x
Our Latest Stories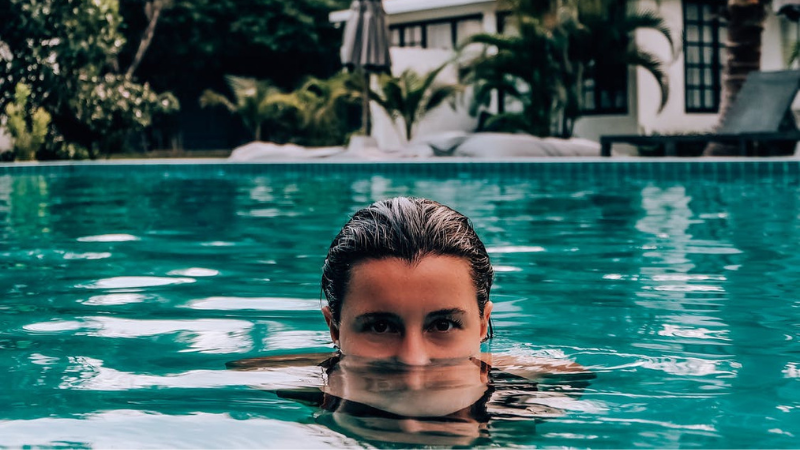 24Hr Dispatch Via Specscart Rocket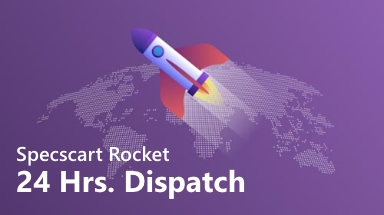 Surprisingly fast delivery for every last minute occasion. Glasses at your doorstep With a hell-for-leather chase!
Buy Now
Read More
---
Hello,
fellow reader!
An exciting offer is on the way to your inbox!
You like to read stuff, and we love that about you.
Enter your email-ID below and we will send you an exclusive offer!