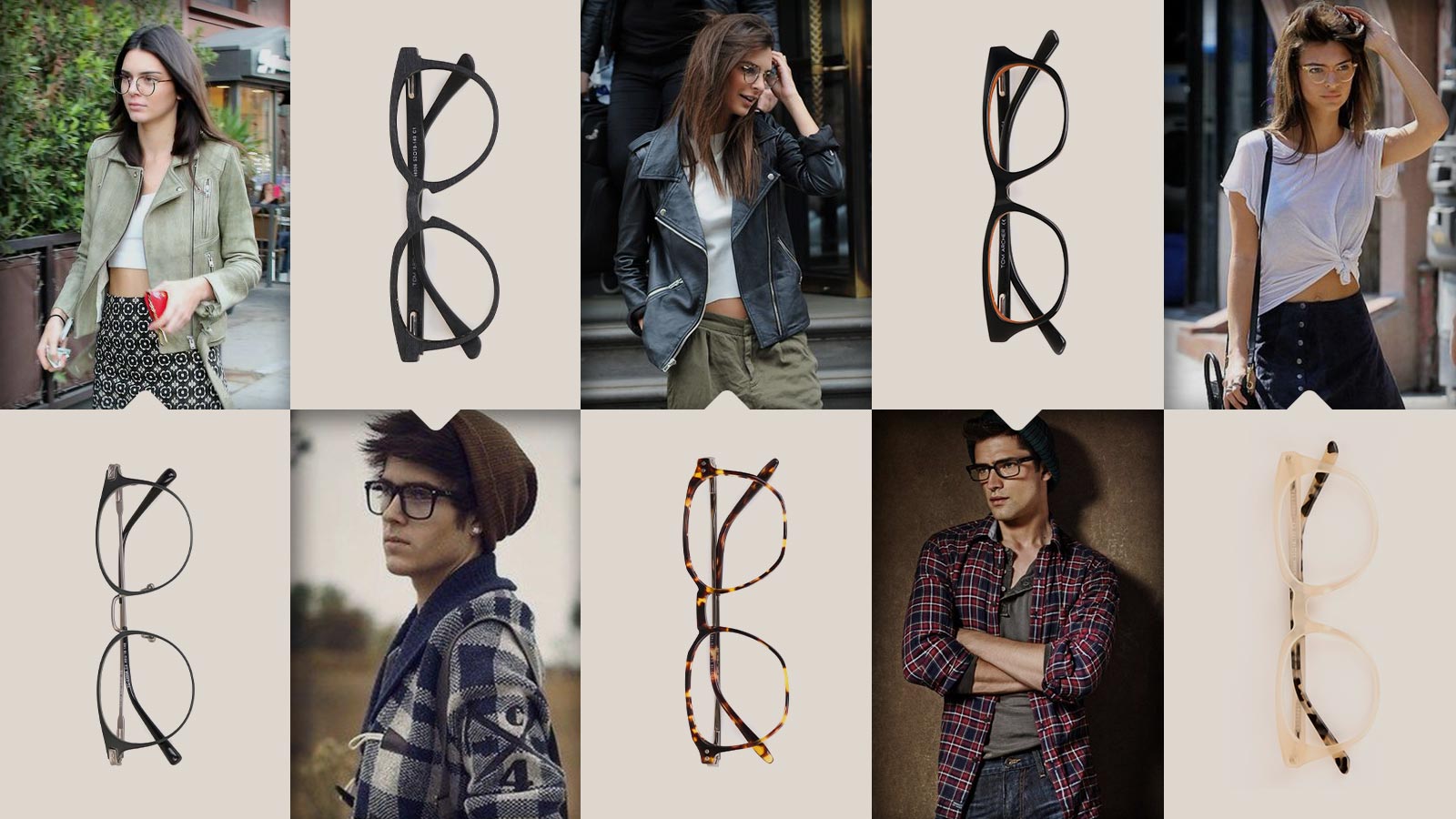 Eyewear trends 2018 - That turn heads and swears to slay
As January ushers in chillier days filled with, the time is ripe to consider what eyewear trends will be in fashion, moving into 2018. The contemporary style still borrows from the past decades. It's as true for eyewear as it is for clothes and home furnishings. Retro is everywhere - and it is broad enough that you can choose the style that suits you. But the phrase "Retro is back" is as out-dated as the styles themselves. Haven't we all been hearing this now for years? It's time we add a modern twist to the frames of the past, for the perfect look.
The eyewear trends 2018 is a spin of retro inspired modernistic design that evens out the different time and decade.
The hurly-burly eyewear trends 2018
Here are some magnificent revolutions in eyewear trends 2018. If you are still not with the trend, get in line and find a perfect pair for yours.
The major population of the world wears eyeglasses; they can be prescription glasses or plain. So there are trends that prevail every year to create a buzz but there are confusions also that pop up with these trends. Not when Specscart is here as your saviour because we've got a lowdown on the best vintage styles with a fresh spin. Check them out -
1. Aviators are the epitome of uber retro style. In 2018, the classic frames will get a complete overhaul, with the addition of rounder lenses. What's more, they are now going to get popular for prescription eyewear as well. Aviator models have different angles. Choose the silver for a classic look or go for the gunmetal grey for a more contemporary take on this retro style. They're sleek, sophisticated and durable, with a strong metal finish and a double bridge design. Talk of bridging fashion and function.
There's no denying that aviators make it to the top of the list of eyeglasses trend 2018. It's unique style and the historic bond makes it an undeniable pair.
2. Browlines used to be hugely popular in the 50s and 60s, even got their names because they can eventually add a lot of bold attitude by highlighting the space near your brows. Going out of fashion in the 70s but they have seen a resurgence in the fame of late.
A twist that spells the charm is Havana and tortoiseshell unique colour frames to these browline frames. And there are always nice options that you can choose between a thick and thin browline frame to define your mood and according to the occasion. But yes some memorable days demand a- Play with frame colours theme to celebrate the good times. Modernized with a combination of polished metal and acetate, browlines create a dramatic silhouette.
3. The eyewear trends for women that are always in style and slaying the fashion industry are the Cat-Eye frames. Coming in various designs there is a frame that swears to suit any face shape.
Women never have enough cat-eye glasses to adore, unsurprisingly it has also become an ideal also favorite 2018 eyewear trends women's fashion.Cat-eye is not just an eyeglass trends 2018 but an eternal style statement for women and even men that they never can agree to leave behind. The beautiful angularity makes your eyes pop and draws direct attention to your face, who don't admire that sort of perfection.
From bold browlines to classic aviators, there's a huge choice of retro-inspired glasses available as we usher in 2018. Which eyewear trend made your heart throttle?
This time big trendy cat-eye frames that made a big hot broadcast are these Micro Cat-Eye frames which make one ditch their oversized or thick frames. If you want to have a vogue minimalist look then shoot for these sleek and slim options in the cat-eye style that have an extra wing to make you fly high. Other subtle changes to its design, in particular slightly more round frames are a departure from the sleek frames of the past. This also makes them more suitable for different face shapes.
Cat eye glasses are more dynamic in design, that it's almost set perfectly with all types of wardrobe collection effortlessly and creates a striking appearance. The angular edge of the cat-eye hits like a sharp one point eyeliner and there's no way we can't fancy a good eyeliner.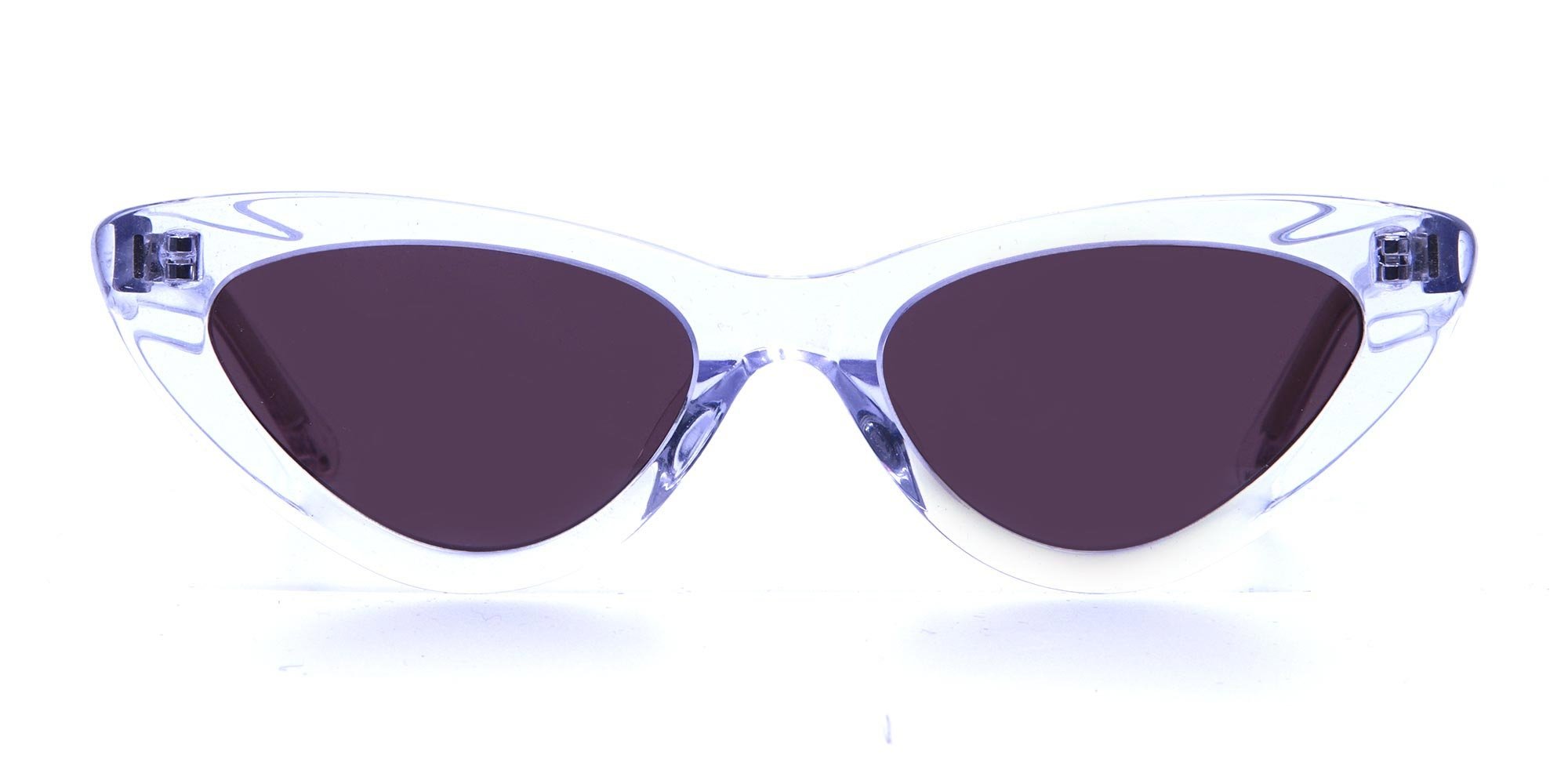 4. If you've been following eyewear, you know that round glasses are back in a huge way! Big round eyeglasses, small round eyeglasses, transparent rounds, and oversized round glasses that are the reign supremes. We've seen just about every type of circular style on the streets, whether it is sunglasses or eyeglasses. These are frames that are burning hot fashion and one of the best eyewear trends for men. What started as fashion eyewear transformed as the grand prescription eyeglasses trends 2018, you might give some credit to John Lennon or Harry Potter. Round glasses are harmless in design, it doesn't appear too flashy or flamboyant and gives a youthful appeal to the wearer.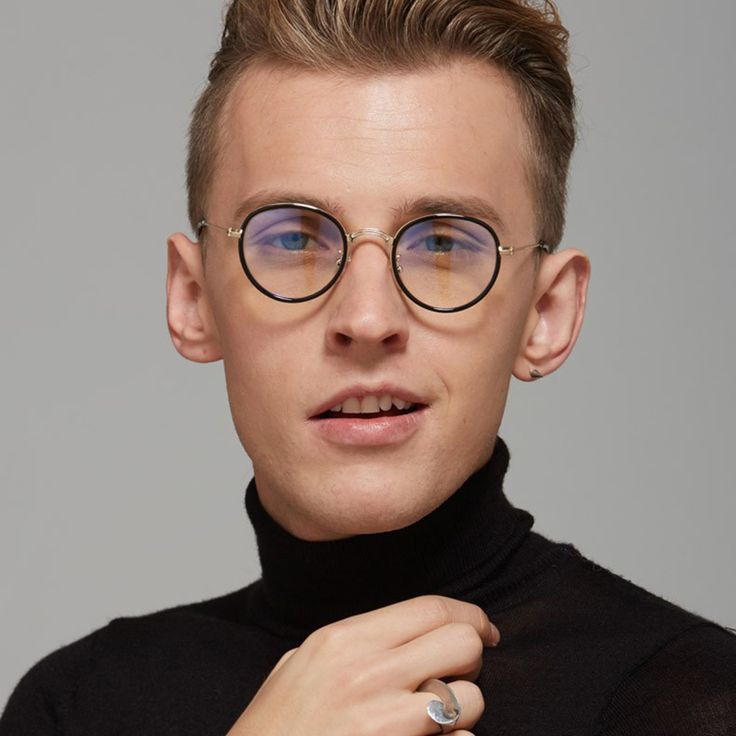 For the modern twist, get retro circle lenses in plastic frames, finished with non-slip nose bridges. You can choose from a range of colours to sky blue to wooden brown.
5. The 60s brought in the love of oversized, over-the-top fashion. The tortoise pattern puts a fresh spin on the style for a succinct accent to any outfit. Oversized frames are one of the most favored mens eyewear trends 2018 as it is seen worn often on many celebrities like Jeff Goldbum and Michael Cane.
Not just tortoiseshell material, you can play with colours too. While on-trend oversized silhouettes give them a vintage look, saturated blues, reds and greens lend them a modern edge.
It is perfect for those who want subtle and easy to wear vintage eyewear.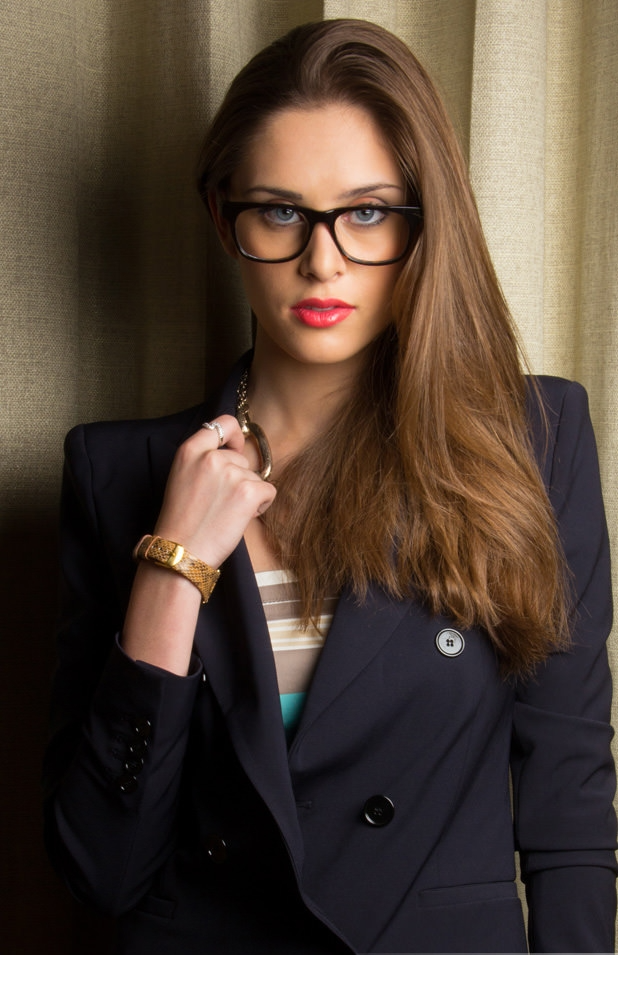 6. Are you someone who carries a rebel, a hippy inside you? It's set to capture everyone's heart and eyes with its modernist and chic design and ultimately becomes the best 2018 eyewear trends men's. You might be then among the people that do not want a mainstream trend to soothe their wardrobes and eyes. So there are these hipster glasses.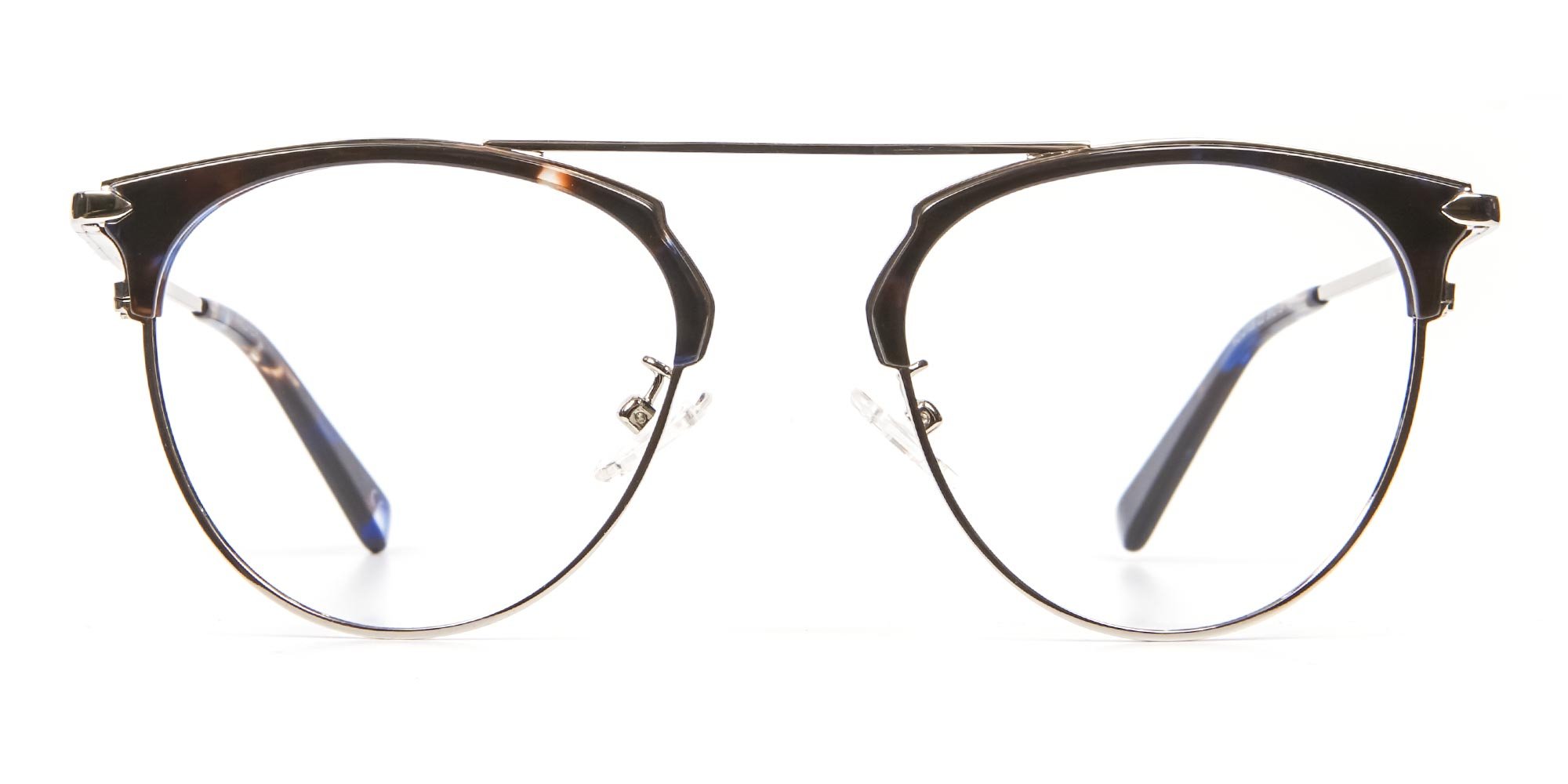 The trending gunmetal frames, oversized patterns with the tortoiseshell colour frames, frames with keyhole bridges are made for you. Choose a frame according to your mood and march forward as the trendsetter.
From bold browlines to classic aviators, there's a huge choice of retro-inspired glasses available as we usher in 2018. Which eyewear trend made your heart throttle?
Our Latest Stories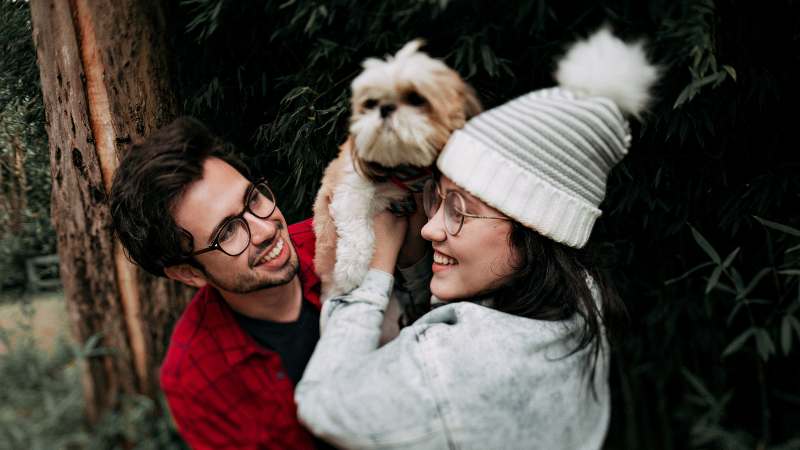 24Hr Dispatch Via Specscart Rocket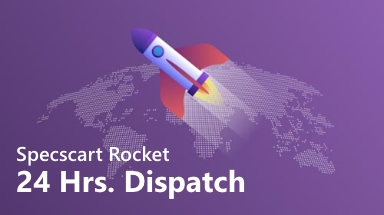 Surprisingly fast delivery for every last minute occasion. Glasses at your doorstep With a hell-for-leather chase!
Buy Now
Read More
---
Hello,
fellow reader!
An exciting offer is on the way to your inbox!
You like to read stuff, and we love that about you.
Enter your email-ID below and we will send you an exclusive offer!