The Blog
A Frame For Every Game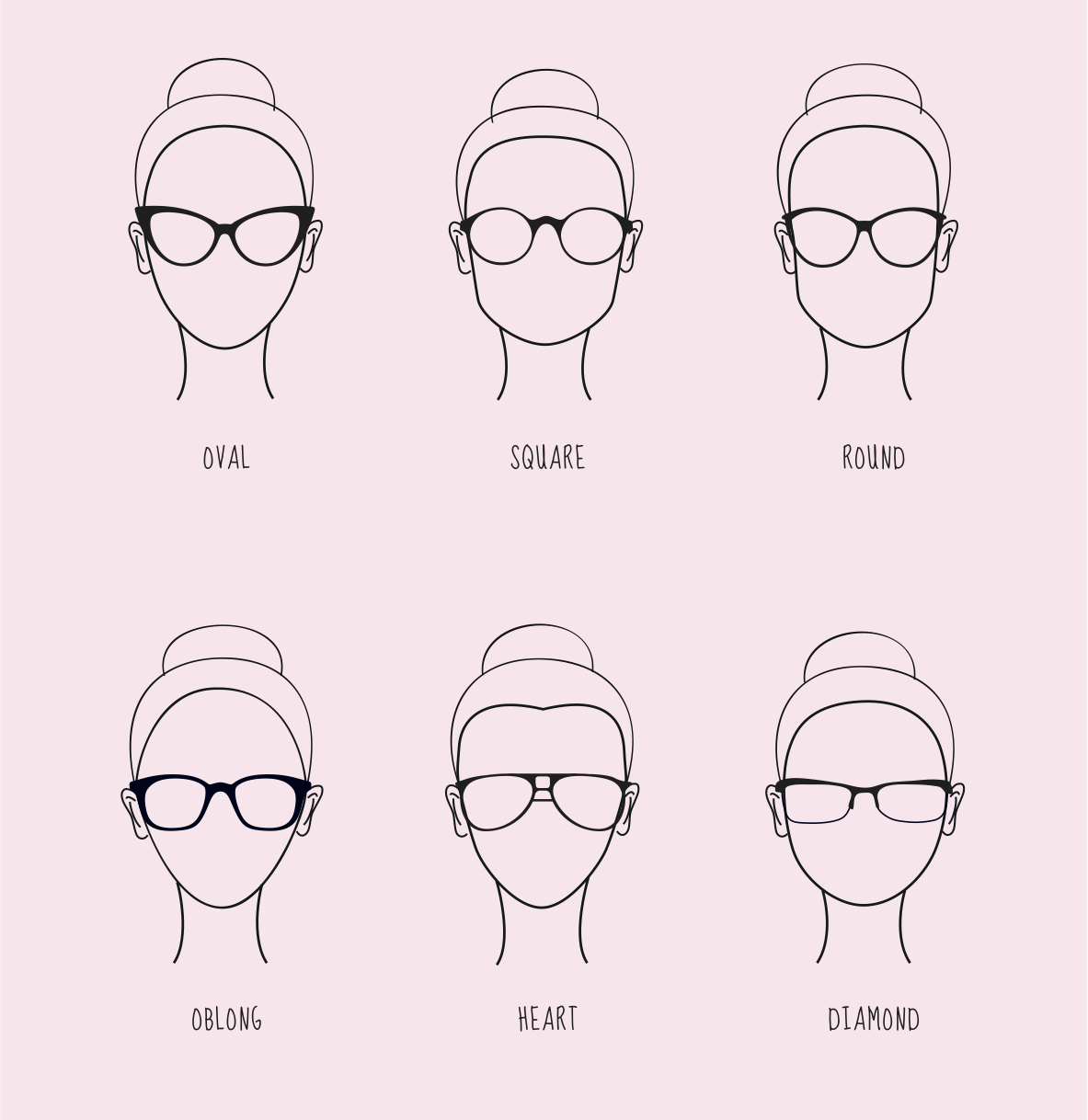 The ultimate guide to shape your style!
By Halina. Published on December 7, 2017, 12:25 pm
Three-time Academy Award-winning actor Jack Nicholson once said, "With my sunglasses on, I'm Jack Nicholson. Without them, I'm fat and 60." From being a necessity which many considered to be a social mortification to being a fashion accessory one wouldn't dare live without, glasses have come a long way. Glasses possess the ability to affix themselves to a person's identity, which is why choosing the right type is of vital importance, especially considering the number of options available today. One of the most crucial factors to be kept in mind while choosing a frame, which many often choose to ignore, is the shape of the wearer's face. Here's a guide to help you pick a frame which will best suit your face shape.

There are six basic face types: -
1. Round face shape:
If you have a round face with wide cheekbones, and an equally wide jawline and forehead, you should opt for angular frames with bold lines. Wayfarers would be the perfect option. If you go for round frames, they will only draw more attention to your round cheeks; therefore, they should be avoided at all costs. Avoiding frames that are very small in size would also be a good idea.
2. Square face shape
Glasses with curved frames would suit you the best if you have a square shaped face with angular features. These can include round/oval frames, aviators, as well as cat-eyes. The idea is to opt for thin frames that are fairly wider than your cheekbones.
3. Rectangular face shape
If you have a rectangular face, where the length of your face is longer than its width, you should get yourself glasses with large frames. They will help balance your facial features by making the length of your face appear smaller than it is. Wayfarers and oversized cat-eye frames are beneficial choices.
4. Oblong face shape
In order to obtain the perfect glasses for a triangular face shape, where the jawline is wide and the forehead is rather narrow, you must pick angular frames with detailing on the upper portion; it will help create a pleasant parallel with your jawline. Browline and cat-eye frames will definitely enhance your features.
5. Heart face shape
Heart shaped faces have wide foreheads and a narrow jawline. The best way to balance your facial features would be to choose frames that come with a detailed lower portion and are slightly wider than your forehead. Wayfarers, aviators, squared, and rectangular frames would surely be the best choice for you.
6. Oval face shape
If you have an oval shaped face, you're the luckiest one here. Almost every frame will suit you exceptionally well. With your wide cheekbones and equally narrow forehead and jawline, everything would look great on you; rounded frames or angular, feel free to explore. Cat-eye, butterfly, and other kinds of oversized frames, including aviators, will work wonders with your features. Just make sure to avoid small frames in order to completely do justice to your appearance.
ABOUT
Specscart : A pair of great frames shouldn't leave your wallets bare. Born in the Manchester University, Specscart aims to show that glasses are not just sight correction instruments - but fashion accessories. From manufacturing their own glasses to a game changing website interface which allows users to choose & customize highest quality eyewear, the independent student startup is changing the way glasses are sold & perceived.