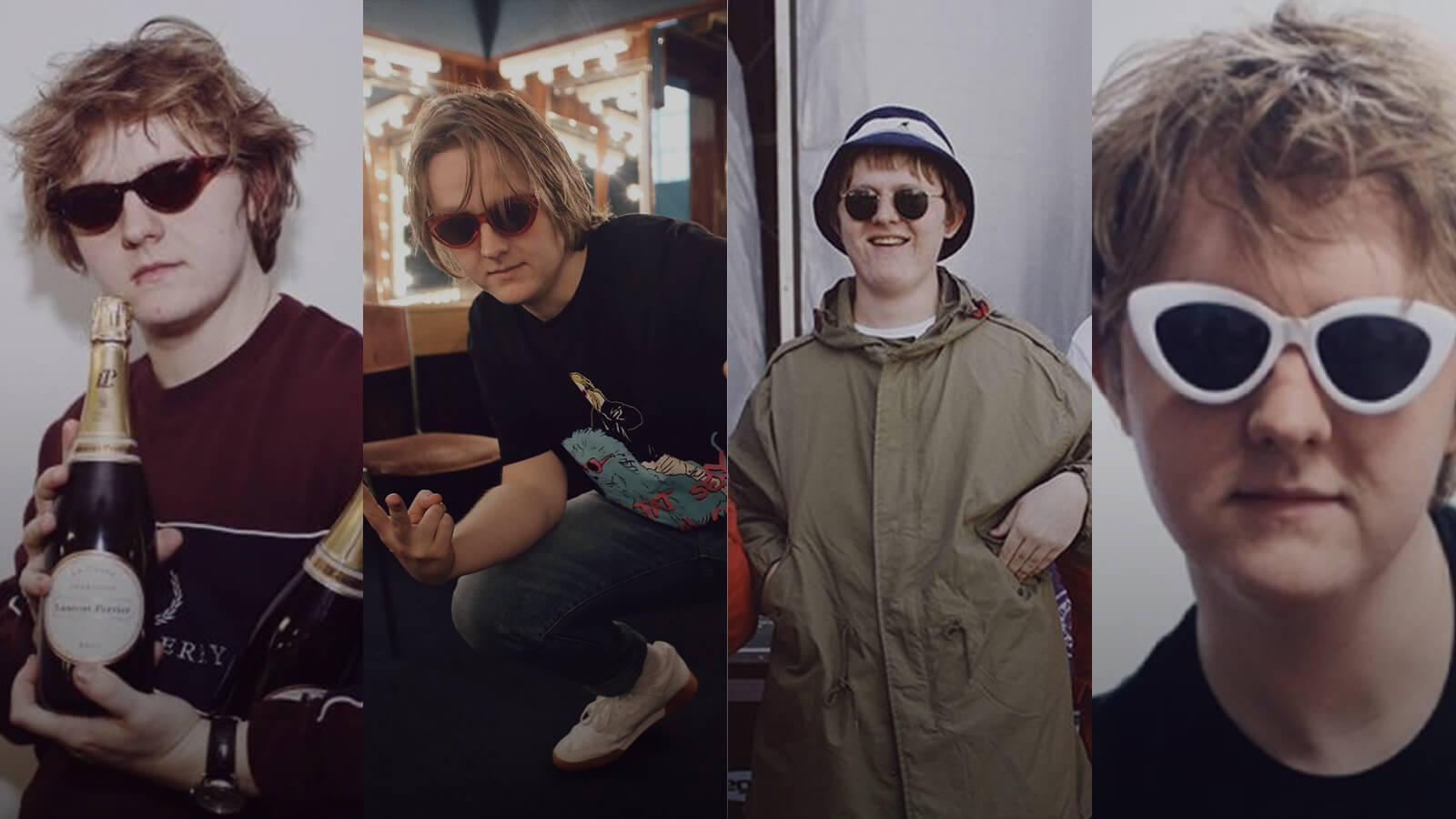 Get the look in Sunglasses: Lewis Capaldi Edition.
Lewis capaldi sunglasses made us think of him as our next Elton John. Hitmaker of "Someone you loved", the 23-year-old Scottish singer/songwriter Lewis Capaldi is a national treasure. The angelic voice and his song being ranked number one for the whole 4 weeks is quite an extraordinary move. His music ranking top charts has made him a game-changer in the music Industry.
From starting music at the young age of 17 to getting his first Grammy nomination, his career never looked back again. It's only 12 months since the release of his highly successful debut album "Divinely Uninspired to a Hellish Extent", he's back on the charts again. The breakout song "someone you love" which brought him all love and fame rose to No.1 and remained in the top 100 for the entire year is seeing a comeback. The new song "Before you go", made him rank in the top 40 charts and is climbing up and up. It seems like fans can't get enough of his songs.
Apart from his singing success, he's got an adorable face and the best kind of personality in the world. Known for being the funny guy with sad songs, he's currently creating bangers for all those who want to express their emotions for their loved ones. We say imitation is the best form for admiration. Listening to his music and appreciating his skills isn't quite enough unless we start to copy his looks in his Lewis Capaldi glasses.
Here's how to get the look of Lewis Capaldi in his most fun and funky sunglasses. Unlike us, he has quite a lot of them for various occasions. Keep an eagle eye on various ranges of Lewis Capaldi Glasses/ Sunglasses to add in your routine.
As Iconic as Cat-eye sunglasses
See, we already told you, accessories are genderless. None of them defines being too masculine or feminine, it's all about the confidence you need to pull them off. Take our boy, Lewis Capaldi here, in his supreme Lewis Capaldi sunglasses mode, it's just adorable.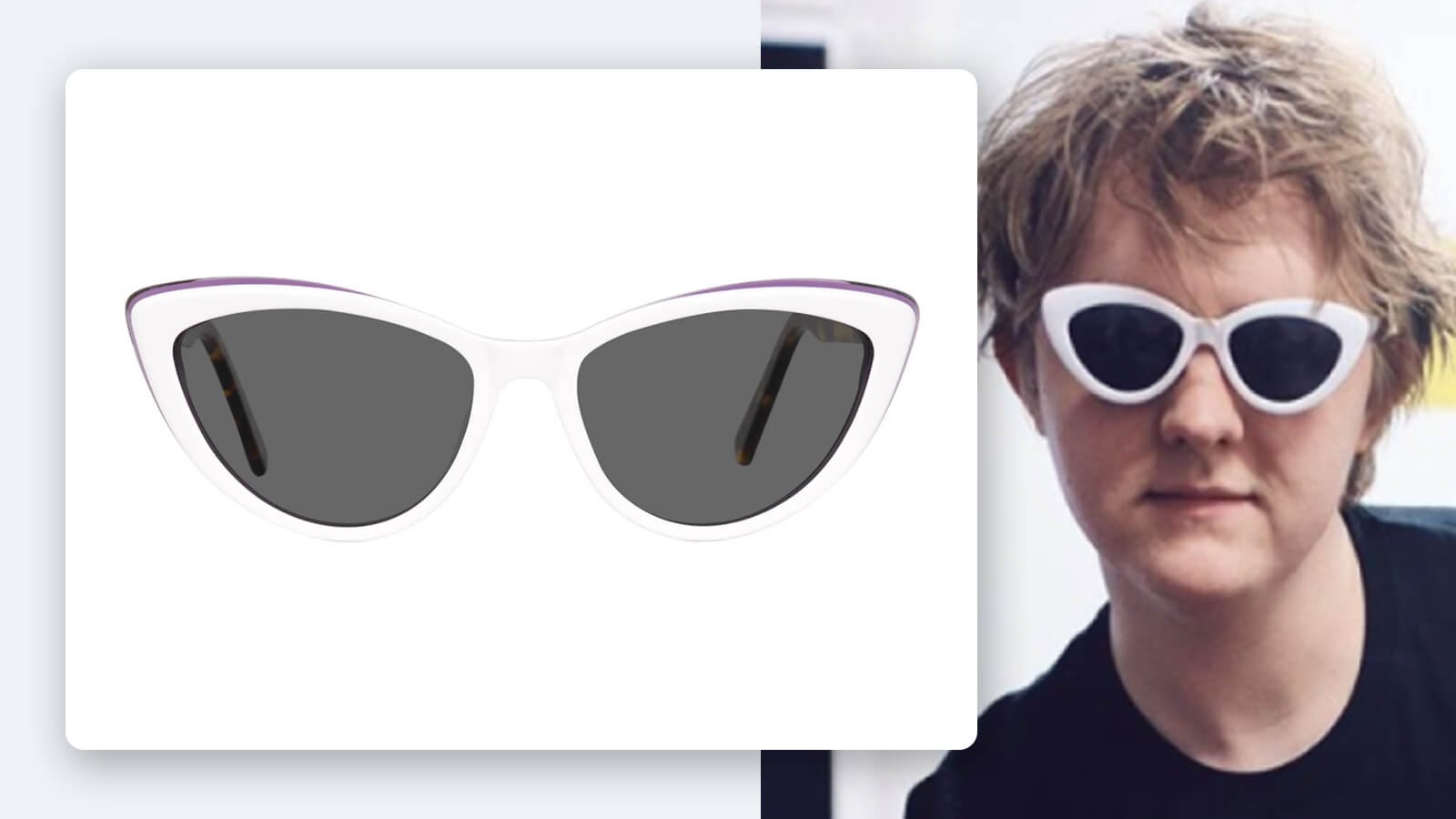 The radiant white texture with angular edges matches his high-spirited personality and sassy mood at the moment. Paired them with an iconic suit or casual black shirt, the distinction is simply stunning on your face.
Get a similar look of these sharp-edged iconic cat-eye sunglasses for a bold and attention-grabbing look. Hate to say this, but maybe no one can pull it off better than him. However let us know about your look through tagging us at Instagram (@specscartuk), we'll keep our compliments ready.
Nothing is cooler than classic black wayfarers.
There's no denying that we need an occasion, time and place to utilize the versatility of the classic black wayfarer sunglasses. When the music maestro himself adores these, we can't stress the topic enough.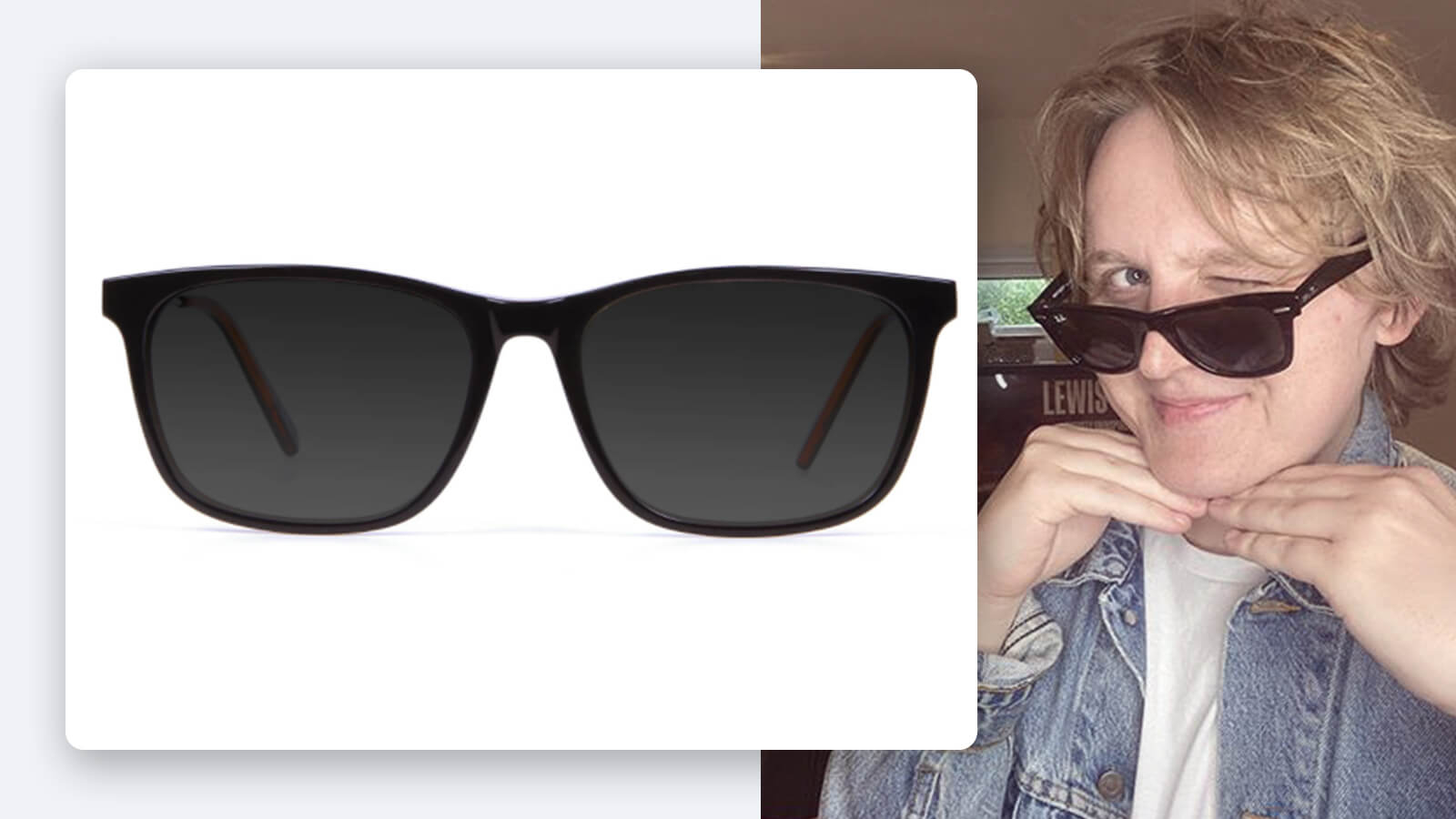 Black wayfarer Lewis Capaldi sunglasses are an iconic logo of simple elegance; people identify you with it. Inspired by Capaldi himself, he paired the look with a white tee and a denim jacket. The look can't get more casually chicer than that and topping it off with timeless accessories is just brilliantly executed.
Fun fact: The story behind this look goes to his brother who brought him the ring lights to get the Instagram Influencer look. I mean, does he need a ring light to make his face shine. However, he topped it off pretty handsomely. Get the effortless look with our grand black wayfarer sunglasses.
Going minimalist: Metallics Round Transitions
There's nothing more playful or flirtatious than this metallic round Lewis Capaldi sunglasses. It gives off the vibe of playing around, doing adventure and ultimately having a great time. It is also minimally designed to give enough clarity and focus to your face. Lewis Capaldi stunningly pulled them off through in his white t-shirt and a khaki jacket.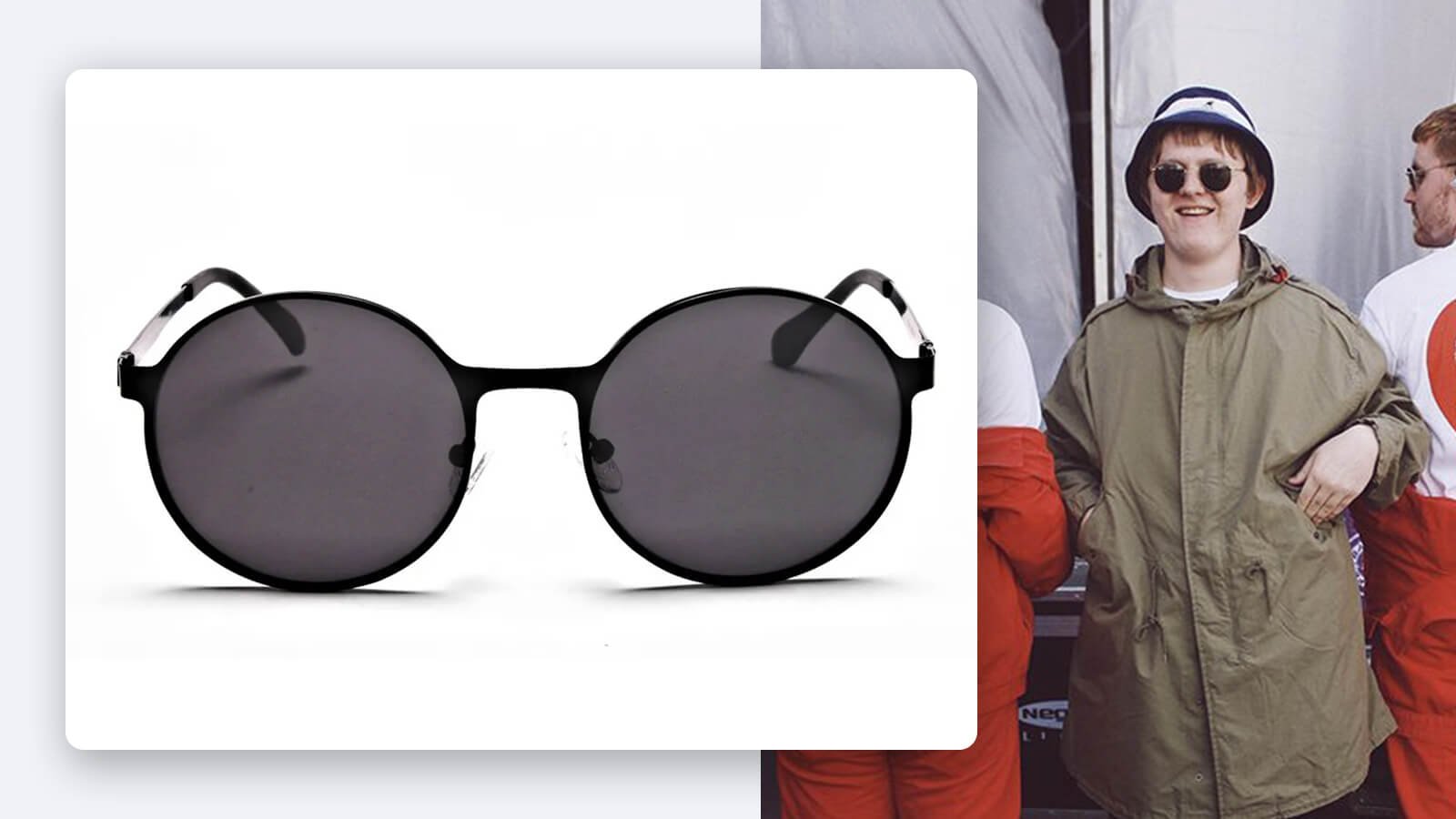 Looking for significant street style goals, look for none other than Lewis Capaldi himself. The bucket hat with transitions already has my heart. The best part about wearing transitions are you get the benefit of two different glasses in a different atmosphere. When you step out, you are the cool shade's guy, but when you step in, your glasses become clear, and you look like the smartest person alive.
Be it for convenience or aesthetic; these transition glasses are solely ready to give a sartorial wardrobe upgrade.
It's safe to say now that Lewis Capaldi adores bold cat-eye sunglasses. Frankly, cat-eye frames one of the most stylish frames from all that's out there. With the use of bright and lively texture, you can make your casuals look quite expensive. It's all about the vibe you give in those sunglasses that count at the end of the day.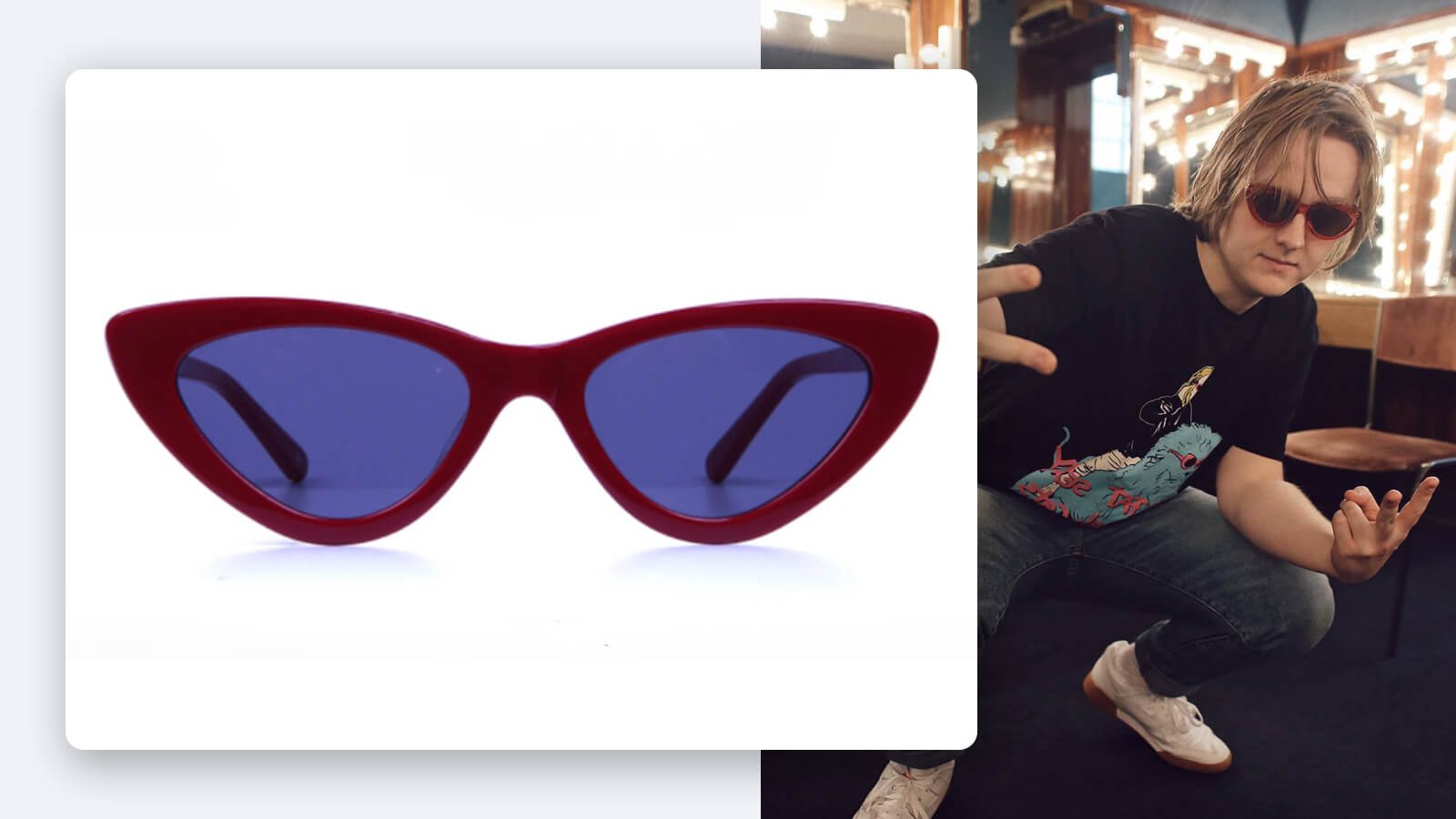 Just like Lewis has mastered the skill of rocking every shade of exquisite cat-eye sunglasses, you're not far from the race. Believe it or not, cat-eye frames with their angular edges and beautiful summer lenses makes the summer even hotter.
However, red cat-eye glasses will ultimately glamour your party look to a whole different level. These sunglasses will reflect your energy and mood you're in and make you look more attractive. Pair them with your red outfit mostly or black to give them significant focus.
Browner and Shinier: Brown Tortoiseshell sunglasses
There's not been a single time that we can't help but own an exquisite piece of tortoiseshell glasses. Tortoiseshell sunglasses have got the most vibrancy than the rainbow itself. Lewis Capaldi being a connoisseur of sunglasses also couldn't resist other than getting a fresh pair of brown tortoiseshell sunglasses.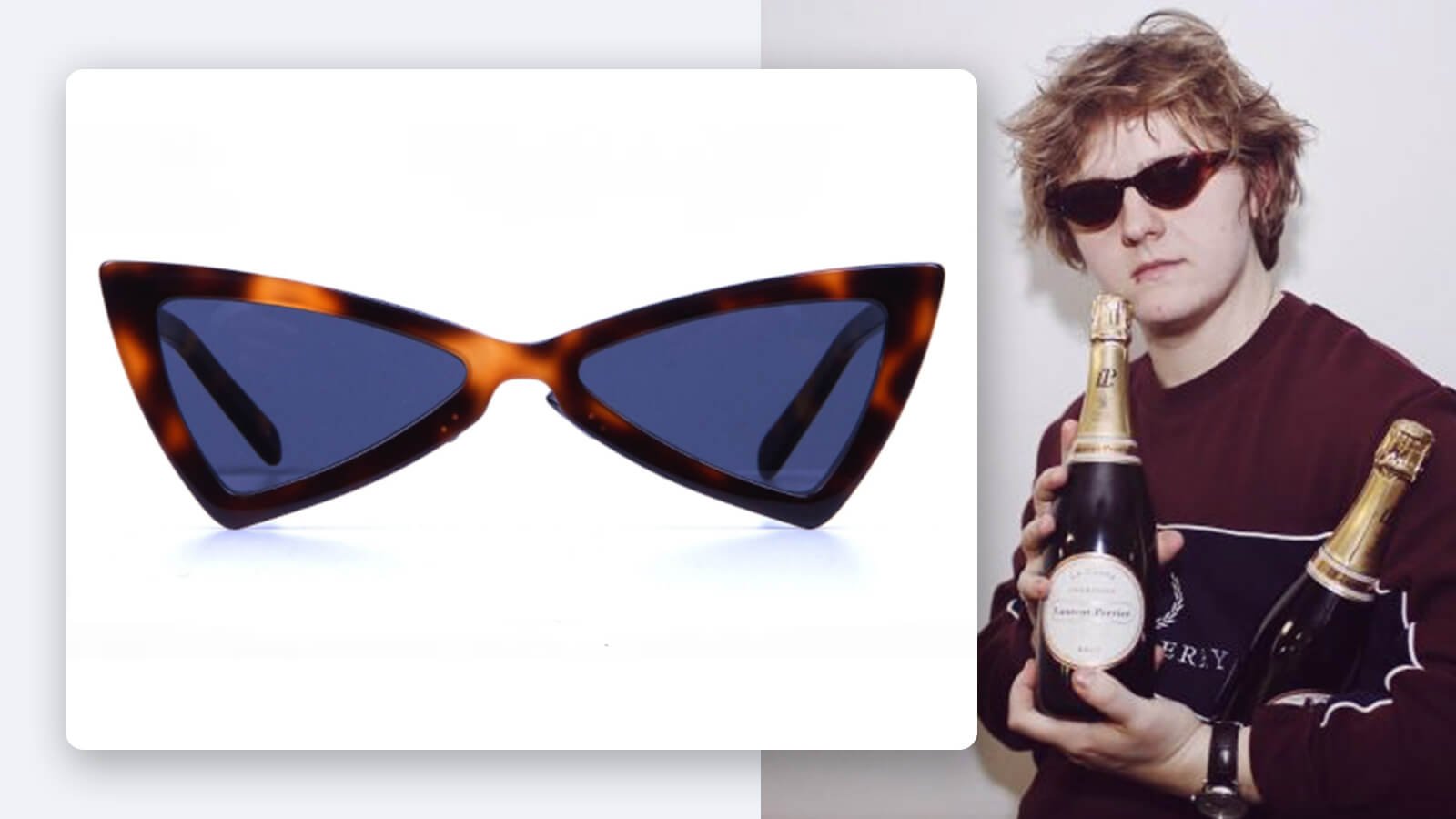 The best part about the Lewis Capaldi sunglasses in tortoiseshell is that they are very earthly, timeless and versatile. You can pair your brown tortoiseshell sunglasses with any of your wardrobe choices, and you'll be able to pull them out beautifully.
In conclusion, we learnt that Lewis Capaldi, being a musical genius, is also a sunglasses enthusiast. The best part about his personality is he takes sunglasses to a making them a playful accessory that needs to be experimented and made fun around. Beautiful additional accessories like sunglasses or hats, help us look more ravishing and youthful.
Our Latest Stories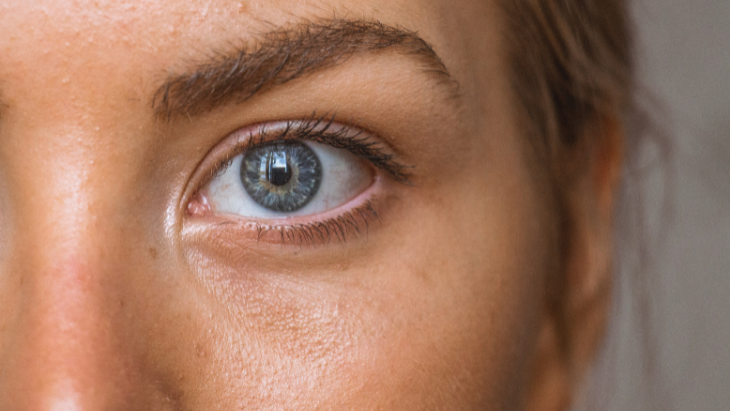 Specscart Blog
Want the latest update on designer eyewear, shades or glasses? Our blogs give exceptional insights into the latest eye care measures and eyewear trends, fashion and style hitting the streets of United Kingdoms. From finding an optician or optometry near you to the latest designer glasses or sunglasses for the summer and spring fashion, you'll learn something useful every day. We publish regular informative measures on eye care, the latest design in eyeglasses and sunnies, celebrity specs and fashionable choices you can make in your lifestyle to up your fashion game. Read on to find information about various glasses types, eye condition and fashion trends in a fun and simple way that you would fancy with a cuppa tea.
10% OFF
USE CODE
READER10
COPY CODE
Hello, fellow reader!
You like to read stuff, and we love that about you!
Here's an exclusive 10% coupon for our Blog readers
Stay Updated
Sign Up for the latest trends and exclusive offers!