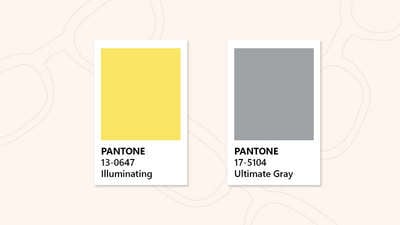 Glasses in Pantone Colour Of the Year 2021
Pantone has released its version of the colour(s) of the year - Ultimate Gray and Illuminating (yellow in our language). Needless to say yellow is one of the most uplifting, cheery and joyful colours in the world. And after experiencing a year like 2020, I think we can all use some bright and fresh vibes that a shade like yellow brings. Grey on the other hand is a very solid and dependable colour. Perhaps that is why Pantone selected a duo this time - to signify we need optimism and dependability together in times like these.
"It's aspirational," said executive director, Leatrice Eiseman. "We're not there yet, but we're aiming for that. We're trying to get there. When the gray clouds disperse, we see the sunshine."
Let's see how it affects fashion trends for the coming year, including glasses.
Colour me confused - What exactly is Pantone?
If I mention the colour "red", what shade do you think of? I bet it will look a lot different from what I have in mind! Pantone Color Institute is the most important colour matching authority in the world, which makes sure there's a common consistent system throughout the world and across industries. It does that through numbers which signify a specific solid colour.
This Pantone colour finder can be found both on the website and in a print form. It is the go to organisation for a variety of companies in design, textile, accessories etc. For example, the colours for the next year are Pantone 13-0647 (bright yellow) and Pantone 17-5104 (classic grey).
It is safe to say that it is the world's foremost authority on colour now.
How does Pantone select the "Colour of the Year"
Every year in December, Pantone releases a colour name that it believes will set the tone for the year. It studies the events of the previous year to determine the trends for the next one. And it takes all things into consideration - fashion, design, branding and social media among others. The Pantone Colour of the year 2020 was Classic Blue, signifying something comforting and relatable, like a calm ocean or peaceful dusk sky. (God knows we needed that!)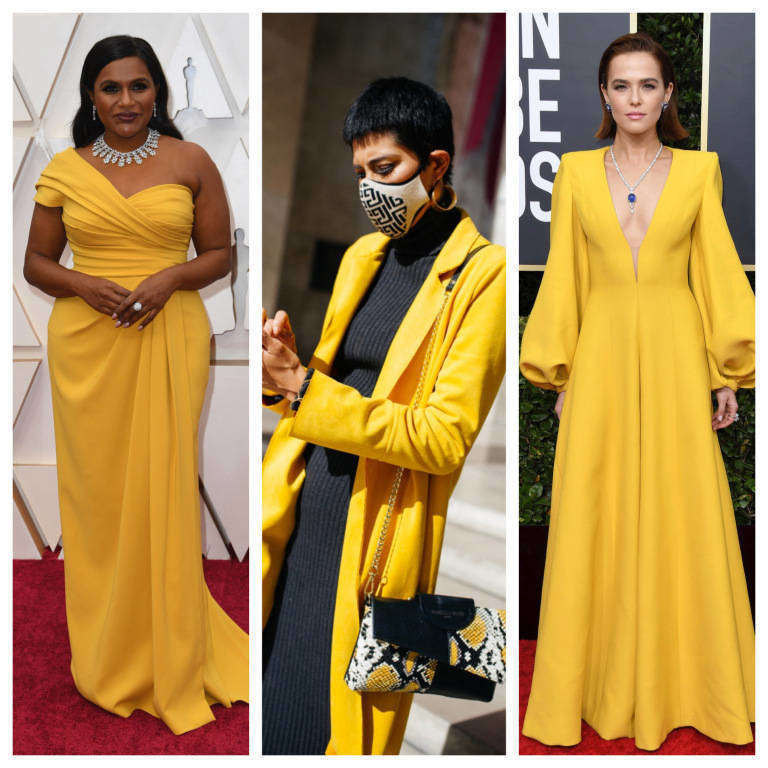 Source: WWD
According to Laurie Pressman, vice president of the Pantone Color Institute, "No one color could get across the meaning of the moment. We all realized we cannot do this alone. We all have a deeper understanding of how we need each other and emotional support and hope." A lot of brands, bloggers, merchandisers and designers incorporate a similar colour palette in their designs. In fact we have already seen these trends in the Spring 2021 fashion.
Source: Michael Kors
Add them to your 2021 style
When it comes to accessories, what can be more important than eyewear? You can include these trending colours in your lifestyle through our eyewear as well. Let's take a look.
Arthill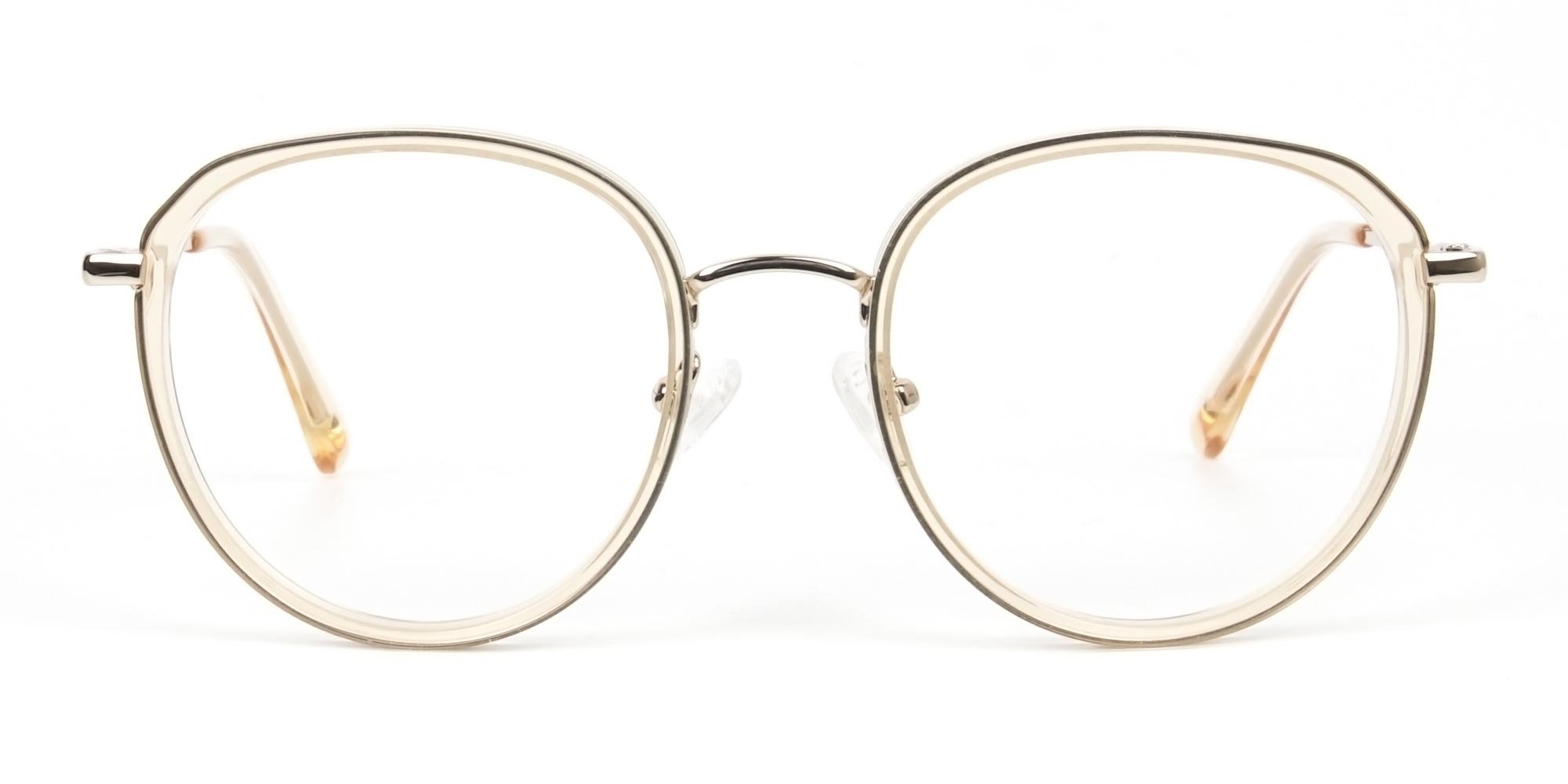 Always ahead of all trend forecasts, Arthill combines two of them this year - clear frames and yellow colour. The metal frame structure acts as an outline here and makes it look more distinguished. With sleek metal arms and nose bridge, it looks quite professional. When you're wearing neutral coloured clothes, pair them with these glasses for a subtle pop of colour.
Trafford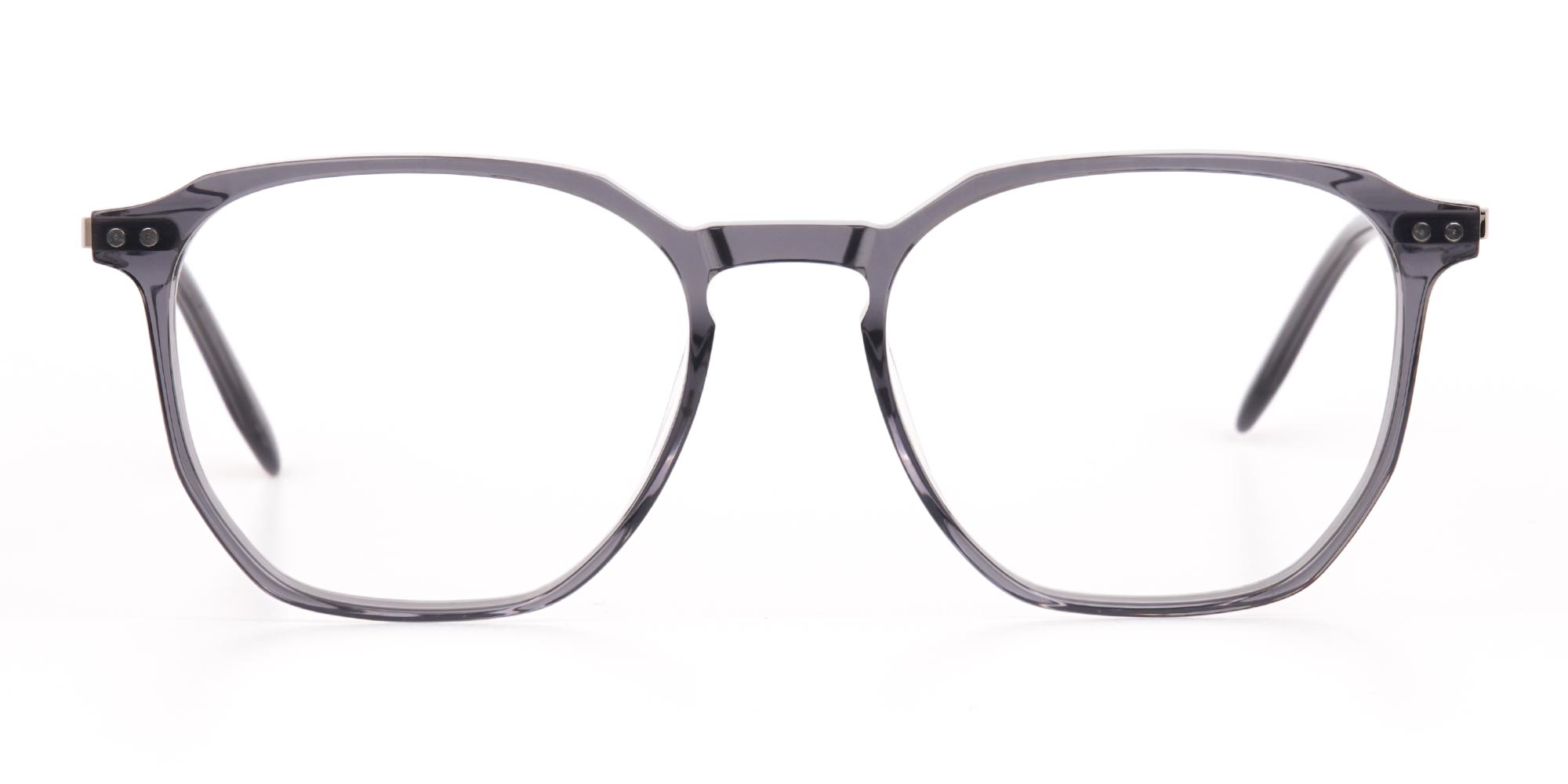 This one is closest to the Pantone Classic Grey. Apart from the trending colour, the highlights of this frame are its signature rivets, sleek temples and the geometric glasses frame shape. The uneven nose bridge is another USP.
Dale
More gold than yellow, but still an absolute favourite of mine! This is another professional pair that'll look great with smart casuals. From sleek temples to comfortable nose pads, everything has been crafted for a timeless style and durability in these browline glasses.
Burnage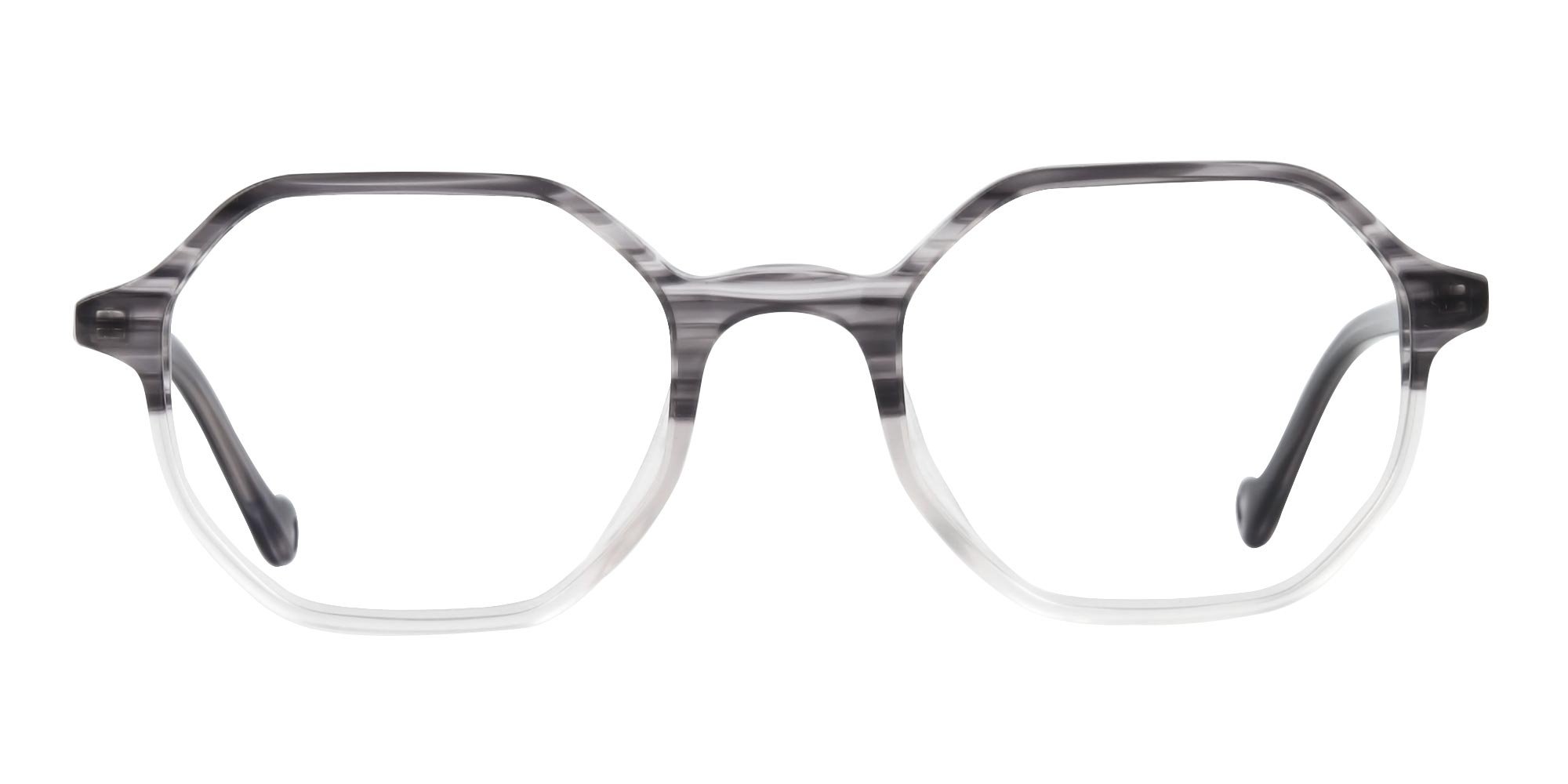 What's better than one shade of grey? Two! These dual tone or two tone glasses have been crafted in a geometric octagon shape. They are quite versatile and fit a lot of face shapes, since they have elements from both circular and angular frame types. If there was a Pantone Shape of the Year, I'm sure it would have been geometric.
Stark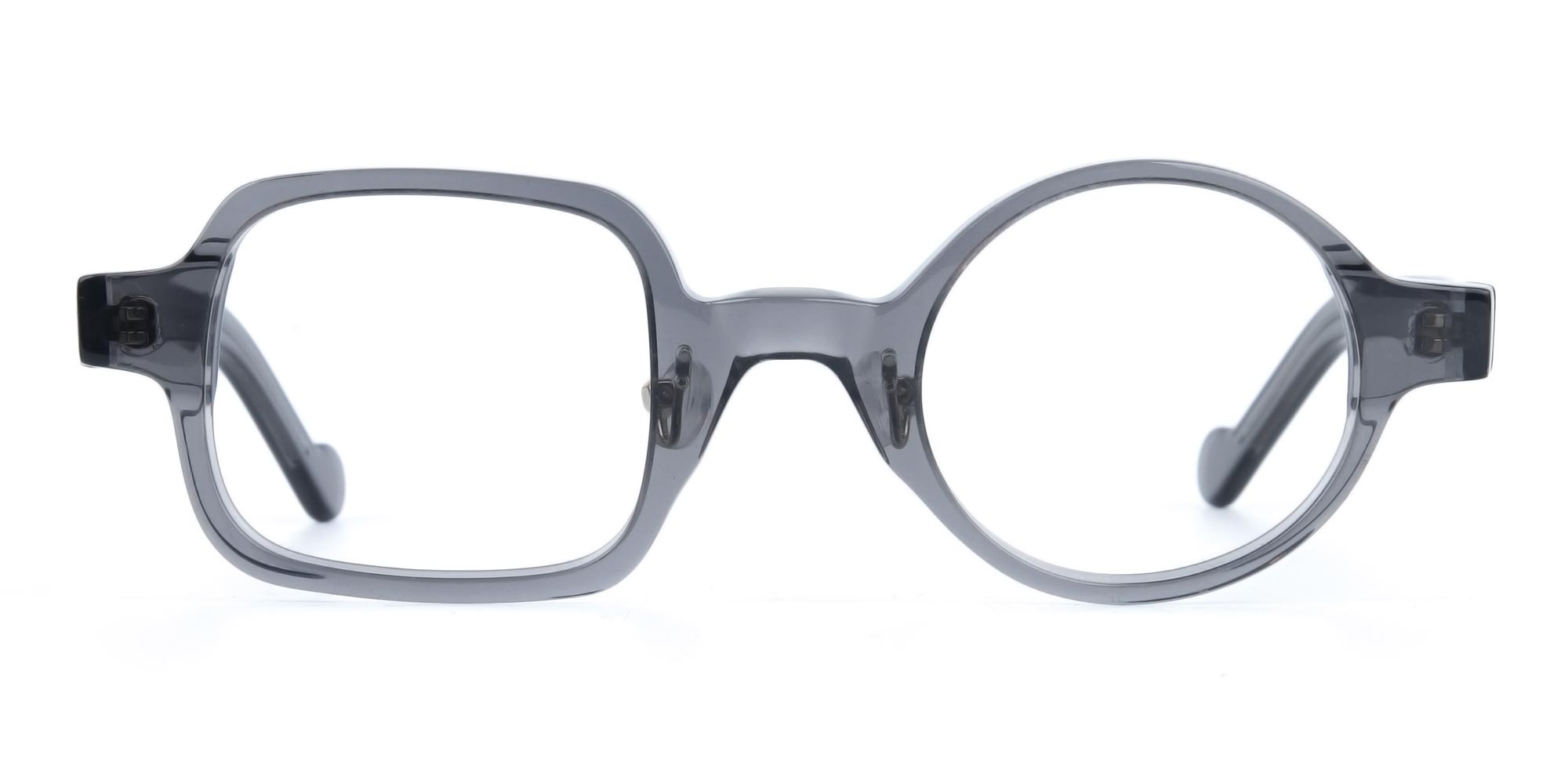 Glass half full or half empty?
I prefer glasses half square and half round! If you're looking for something different, you don't need to go beyond this. It's a great conversation starter, so wear it confidently to the pub (when things are safer!)
Apart from glasses, incorporating these colours in your daily life is as easy as using our Free Try at Home service. Try using grey pillows in your room, or placing yellow flowers in a vase. Just try to match it with your personal style.
Here's to a joyful 2021!
Our Latest Stories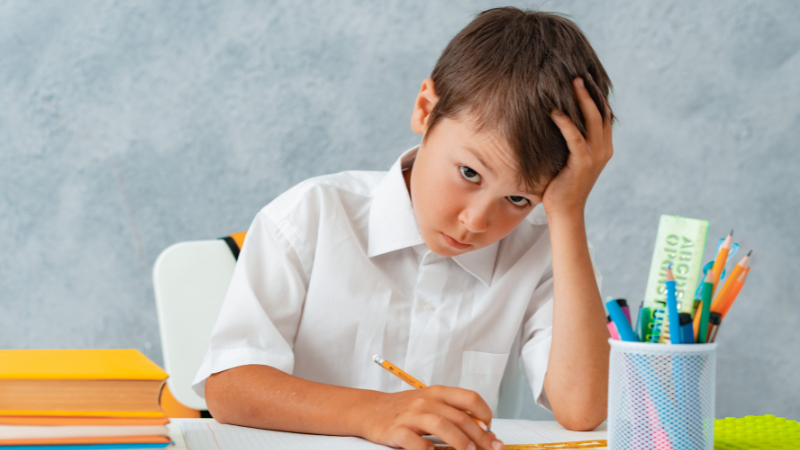 24Hr Dispatch Via Specscart Rocket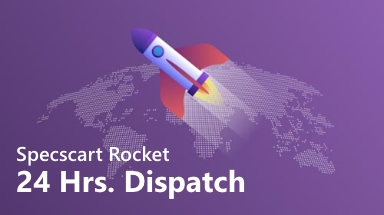 Surprisingly fast delivery for every last minute occasion. Glasses at your doorstep With a hell-for-leather chase!
Buy Now
Read More
---
Hello,
fellow reader!
An exciting offer is on the way to your inbox!
You like to read stuff, and we love that about you.
Enter your email-ID below and we will send you an exclusive offer!