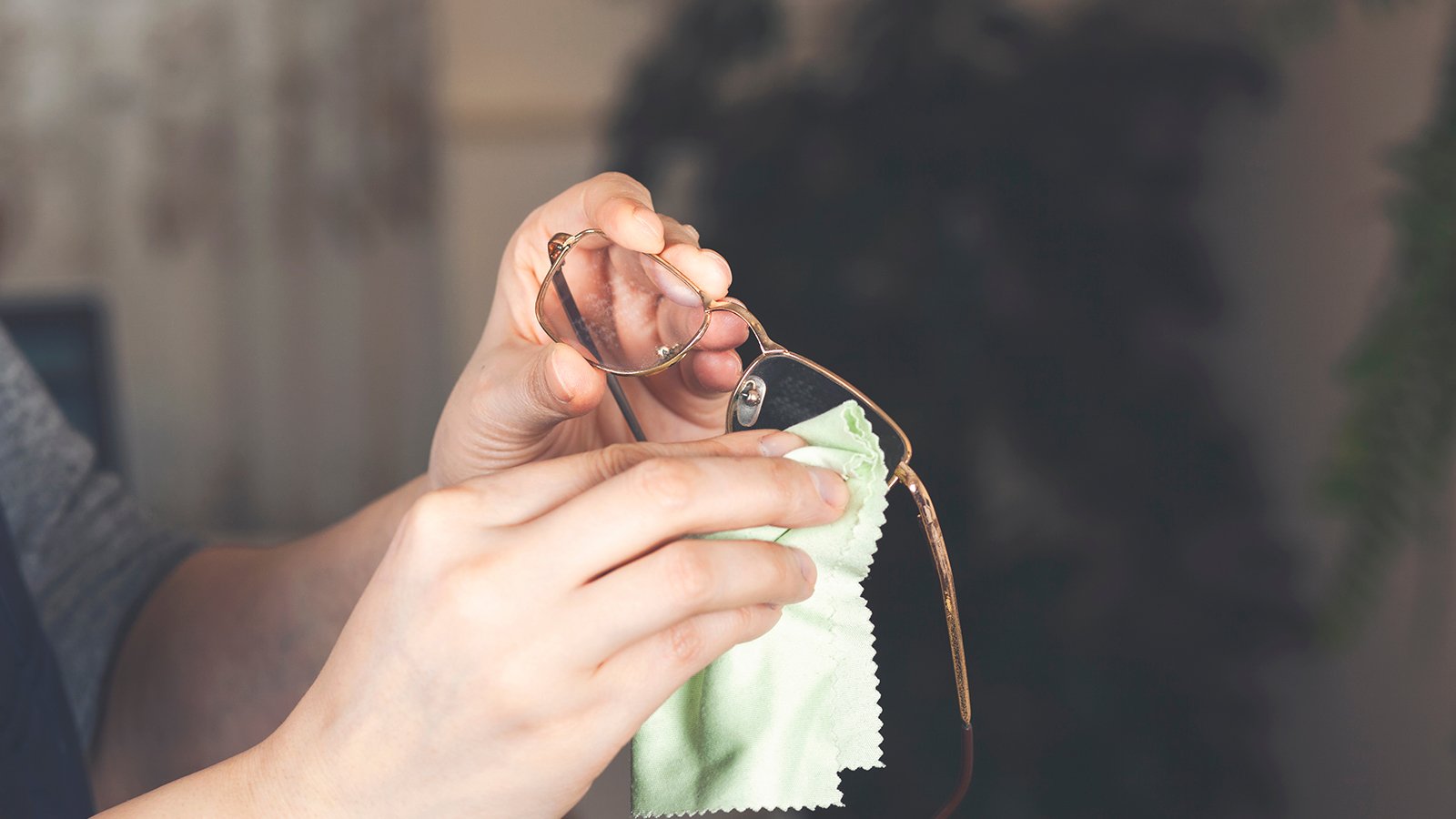 How to Remove Scratches from Glasses
It is essential to remove scratches from glasses as they could give anyone a headache. Every eyeglasses user must have scratched their glasses on several occasions in their lifetime. Either you might have accidentally dropped your glasses many times while bending, enjoying your favourite sport or kept improperly without a case in your handbag or pocket. The reason could be any but scratched glasses are like nightmares for eyewear users, especially for those using prescription glasses with high power lenses.
Did You Know?
If your lenses are scratched beyond repair, you can replace these with new ones, while keeping your existing frame! With our Reglaze service, the new lenses come with a free anti-scratch coating.
Ways to remove scratches from glasses
Well, do not get disappointed because there is still hope. Here is a list of helpful tips on how you can easily remove the scratches from your glasses.
Toothpaste
You do not require any expensive toothpaste. All you need is a non-abrasive and non-gel based toothpaste. Put a dollop of toothpaste on the scratched area of glasses and gently rub it in soft circular motions by using a cotton ball or cloth. Keep rubbing in small circular motions for a few seconds and see the scratches vanish. Now, rinse the eyeglasses in clear cold water and pat dry with a clean cloth. If the scratch persists, you may repeat the process. This is the most common, inexpensive and time-saving process to remove unwanted scratches from glasses.
Baking Soda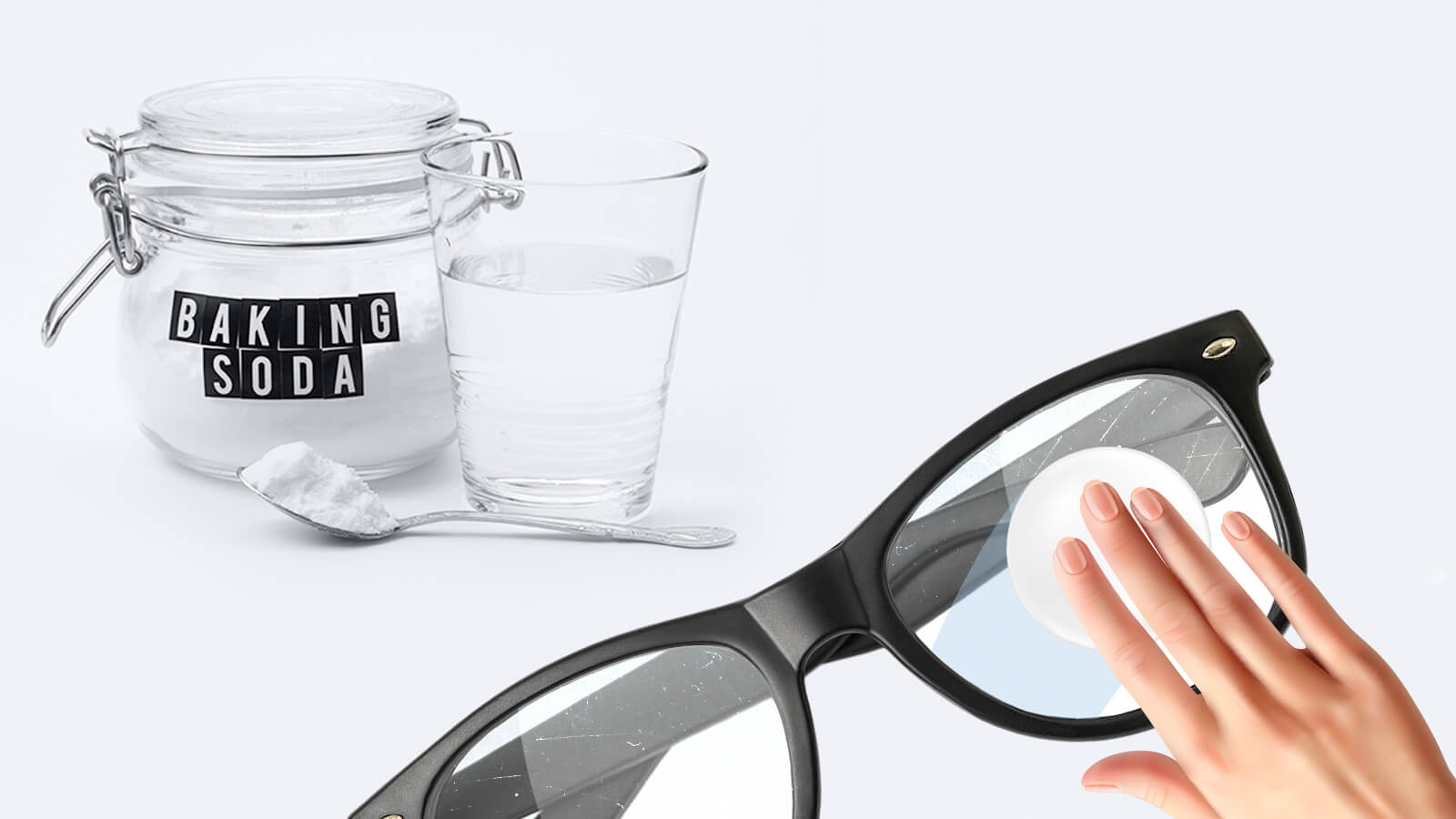 Baking soda is another reasonable solution to get rid of scratches from glasses which is available in our kitchens.
Take one spoonful of baking soda and mix it with half a spoon of water to make a thick paste.
Apply this paste on a glass surface with scratches and with the help of cotton ball or soft cotton cloth rub the area in a smooth circular motion for 10-20 seconds.
Rinse the glasses under cold water and wipe off with a soft cloth. Repeat the process if the scratch is still there.
Using baking soda is another easy, cost-effective, time saving and perfect method to ward off hard scratches.
Cleaning Kit
---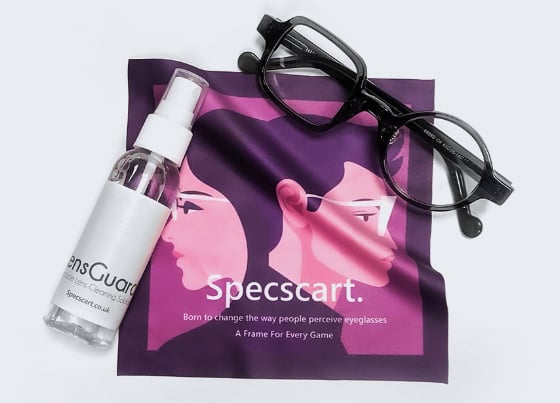 Specscart's Eyewear Cleaning Kit
Let no virus threaten you. Clean your spectacles with an antibacterial eyeglass cleaner that comes with a washable cleaning cloth of the finest quality.
BUY NOW
---
Vehicle Cleaner Wax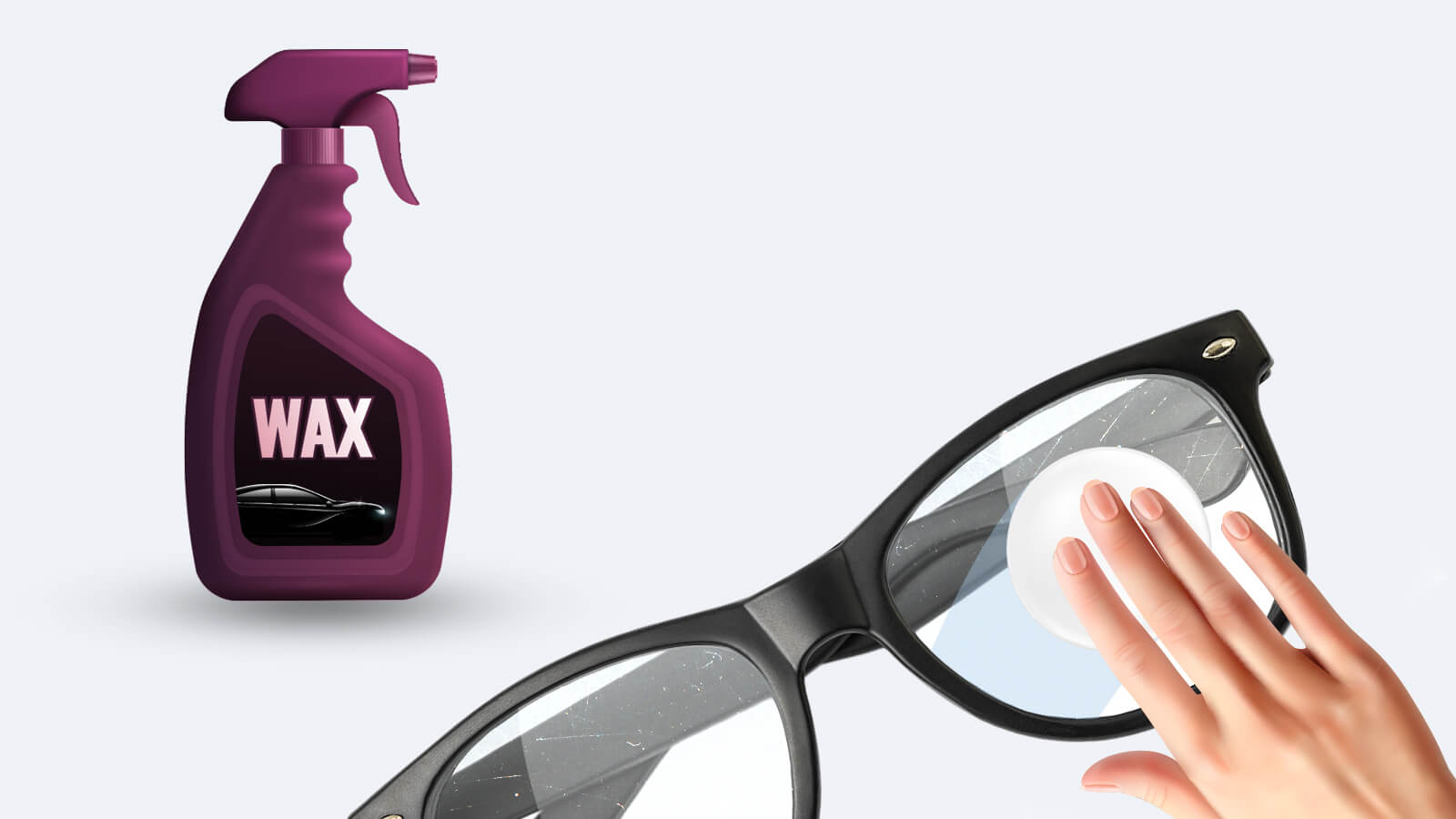 Vehicle cleaning wax is meant for polishing vehicles and also, is a great option to mend scratches on the glass as well as the plastic lens.
Vehicle wax should be applied on the scratched area of the glass by cotton wool or soft cotton cloth.
Softly rub the area until the scratch disappears.
Clean the glasses with a soft cloth.
The Vehicle cleaning wax fills in the scratches and removes them easily.
The Vehicle cleaning wax fills in the scratches and removes them easily.
Brass, Silver or Metal Polish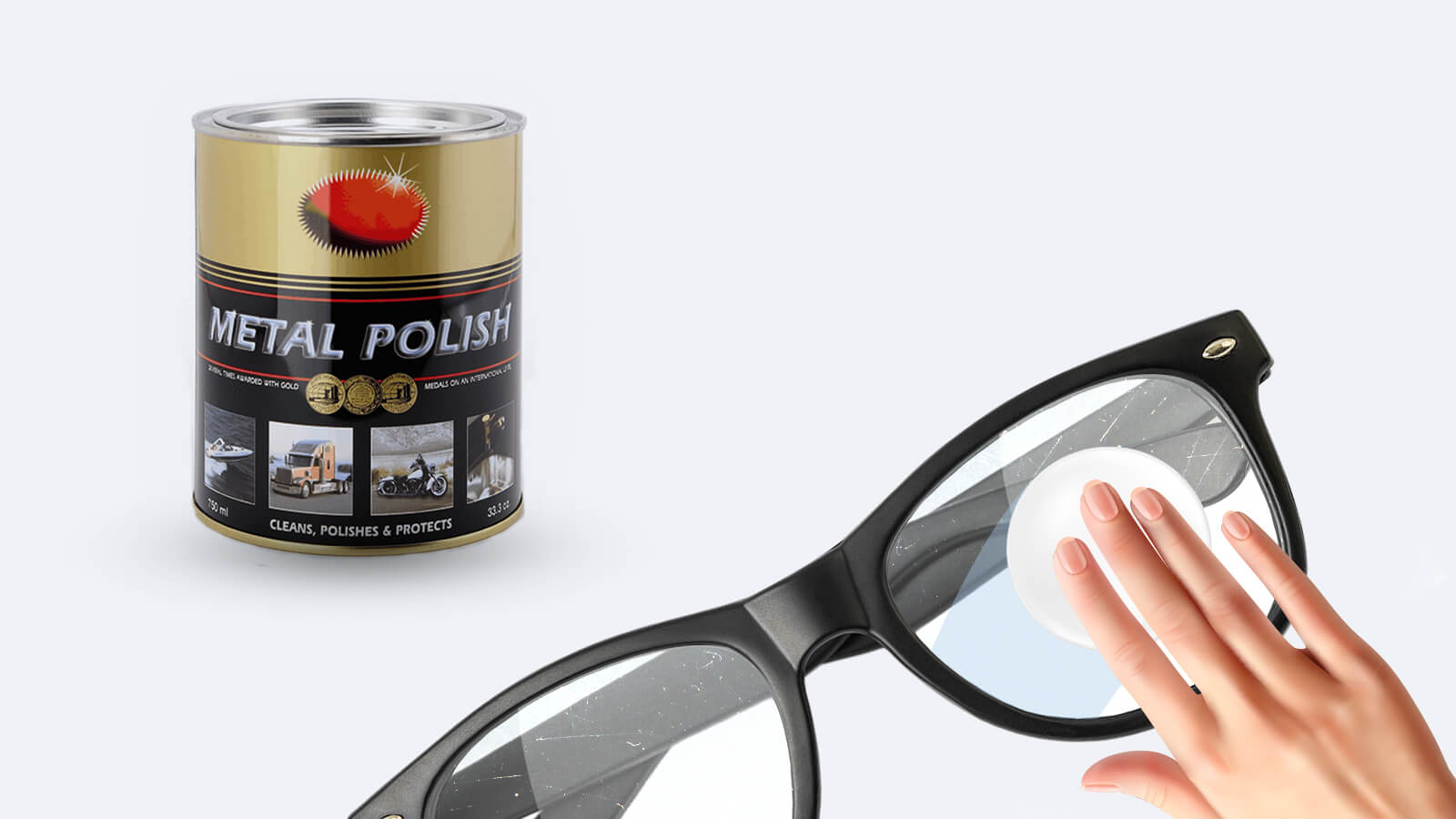 Another product which can be used on plastic frames for removing scratches is of brass, silver or metal polish.
A small amount of polish should be applied on the scratched part by using cotton wool or soft cotton cloth
Rub it for a good few minutes, after which the extra polish should be removed from the lenses with a clean soft cloth.
This remedy should not be tried on lenses, as it may harm the coatings. A time-consuming and expensive method, that is why not many people will try this.
Glass Etching Cream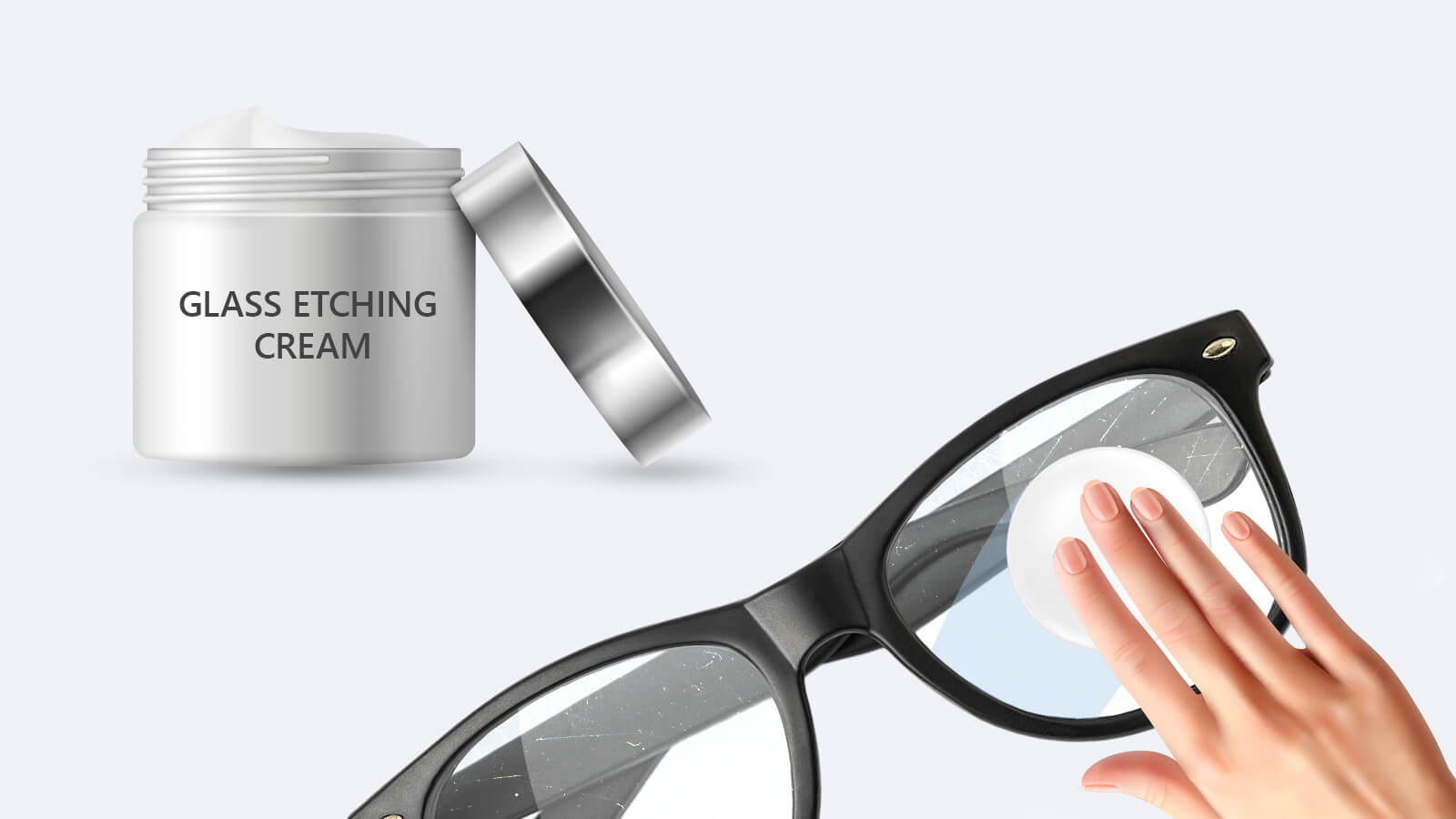 Using glass etching cream is a way better technique to fix scratches on glasses. Any commonly available glass etching cream having hydrofluoric acid can do the job on plastic eyeglasses.
Apply a thick coat of glass etching cream on the surface of the lenses and let the cream settle down, say, for around 5 minutes without rubbing the lenses.
Then, rinse the lenses and wipe off with a clean cotton cloth. The glass etching cream will peel off along with the scratches thereof.
The glass etching cream is harmful to glass lenses and should be avoided in such cases. No matter how simple the process is, this technique can be a little costly and risky, because if the cream is left for more than 5 minutes, there is a high chance of lenses getting damaged.

The mentioned methods are temporary quick-fixes that work on the eyeglasses but do not guarantee 100% surety of removing scratches. If the scratch is stubborn, deep and hard, then these remedies will not be beneficial. Moreover, it is a risky business, as the lenses may get more damaged through any of the above processes and instead of doing good, you could end up harming lenses more. Not to forget, the harsh chemicals can rip off or damage other coatings as well. Therefore, if you feel you are unable to remove the scratches from glasses on your own, it is better to seek the services of experts.
The best solution to fix scratches of glasses
Since our glasses are an indispensable part of our lives, especially the prescription ones, caring for lenses means caring for eyes. Therefore, if none of the above hacks works on treating scratches of your glasses, then you may select either of the following options to extend the life of your glasses:
1) Specscart's Eyewear Cleaning Kit
Along with affordable eyewear, we also provide a free cleaning kit with all our frames.
Clean your spectacles with an antibacterial eyeglass cleaner that comes with a washable cleaning cloth of the finest quality. Your cleaning kit must match the quality of your eyeglasses, after all they'll keep it looking new for years to come. Specscart's cleaning kit is packed with antibacterial liquid with ultra-soft microfiber to shine the lenses delicate yet shiny surface.
Lensguard by Specscart is decently priced to not let dig holes in your pocket. It is easy to use irrespective of the material of lenses i.e. plastic or glasses frames. It is the most effective way of getting rid of the annoying scratches at eyeglasses or sunglasses. Forget your worries, let Lensguard enhance vision clarity and focus without compromising on the quality of the material. Lensguard can be ordered from the stores at Walkden eye test and Bury eye test store.
2) Reglaze Glasses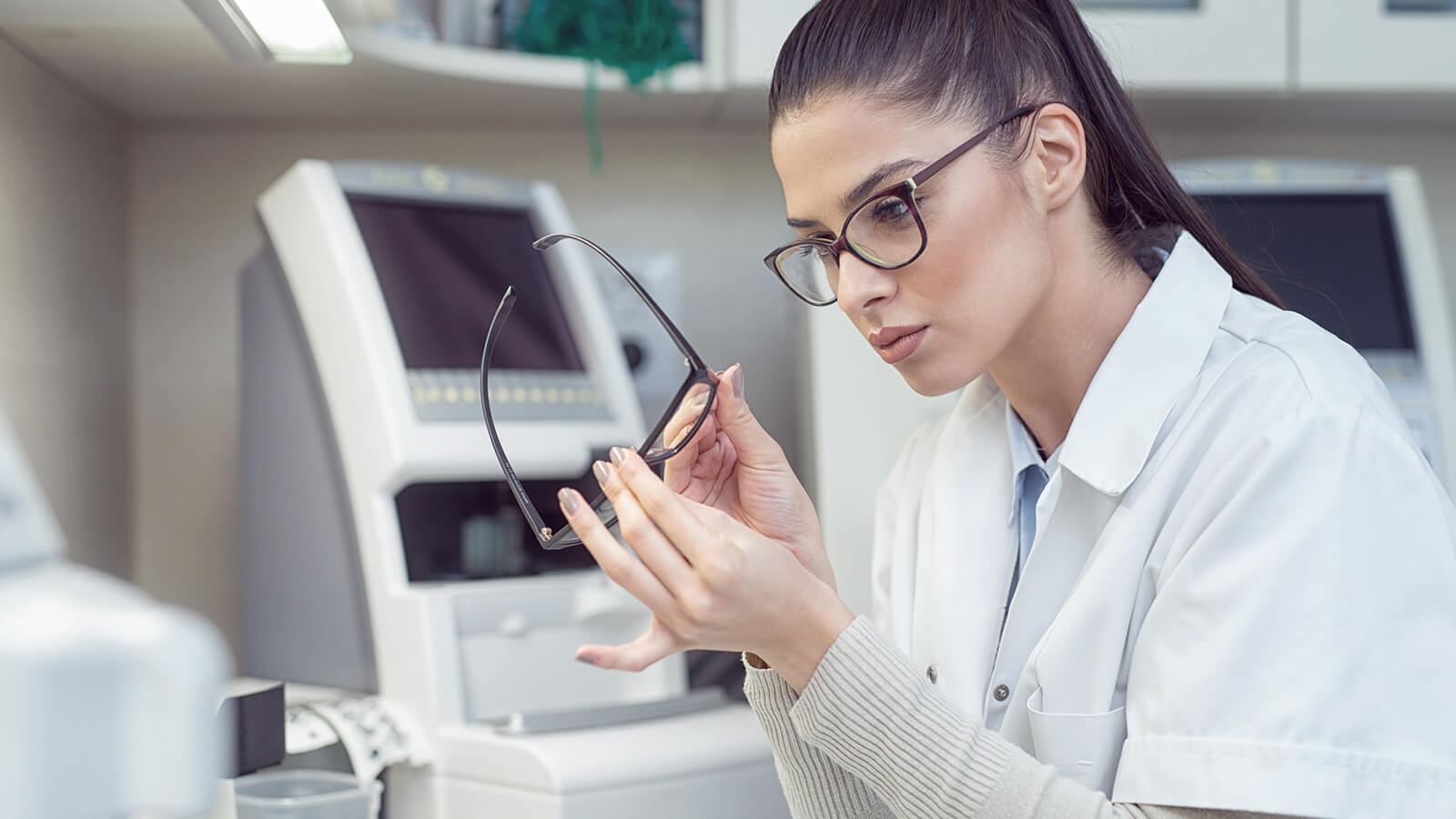 In a case where the lenses are scratched beyond repair, then Specscart's unique reglaze glasses service allows the user to send across existing frames with old and damaged lenses. In turn, Specscart will insert new glasses lenses in your existing frame. Hence, you get to extend the shelf life of your current frame and save firmly on your pocket.
Specscart® is indeed a lifesaver and is a rescuer for all your eyewear and lenses related needs and fixes. Specscart is ever willing to help you by removing every bit of scratches from your glass lenses and assuring enhanced vision clear. In any case, remember that whenever you buy eyeglasses or sunglasses from Specscart, they are automatically loaded with anti-scratch and shock resistance properties.
Our Latest Stories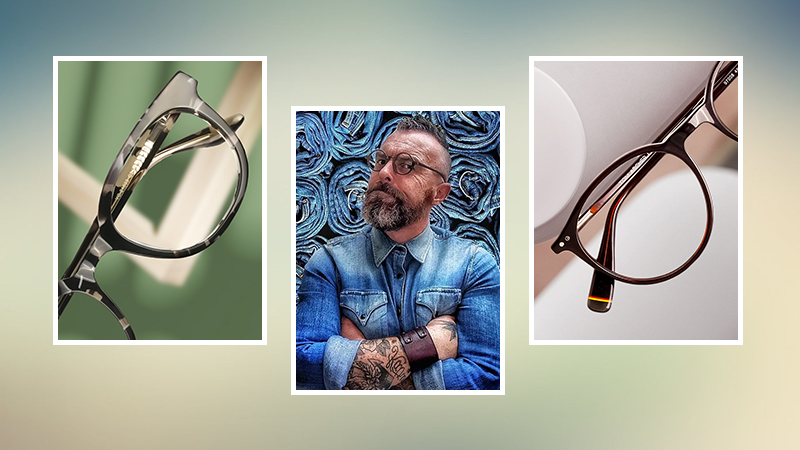 G
Gemma Gough
Published on October 23, 2021, 6:20 am
Men's glasses 2022: Key trends you should know
Men's eyewear for 2022 has exciting silhouettes. From reworked aviators to conventional square glasses, read all that you need to know about men's eyewear trends in 2022
Learn More
Specscart Blog
Want the latest update on designer eyewear, shades or glasses? Our blogs give exceptional insights into the latest eye care measures and eyewear trends, fashion and style hitting the streets of United Kingdoms. From finding an optician or optometry near you to the latest designer glasses or sunglasses for the summer and spring fashion, you'll learn something useful every day. We publish regular informative measures on eye care, the latest design in eyeglasses and sunnies, celebrity specs and fashionable choices you can make in your lifestyle to up your fashion game. Read on to find information about various glasses types, eye condition and fashion trends in a fun and simple way that you would fancy with a cuppa tea.
Hello,
fellow reader!
An exciting offer is on the way to your inbox!
You like to read stuff, and we love that about you.
Enter your email-ID below and we will send you an exclusive offer!