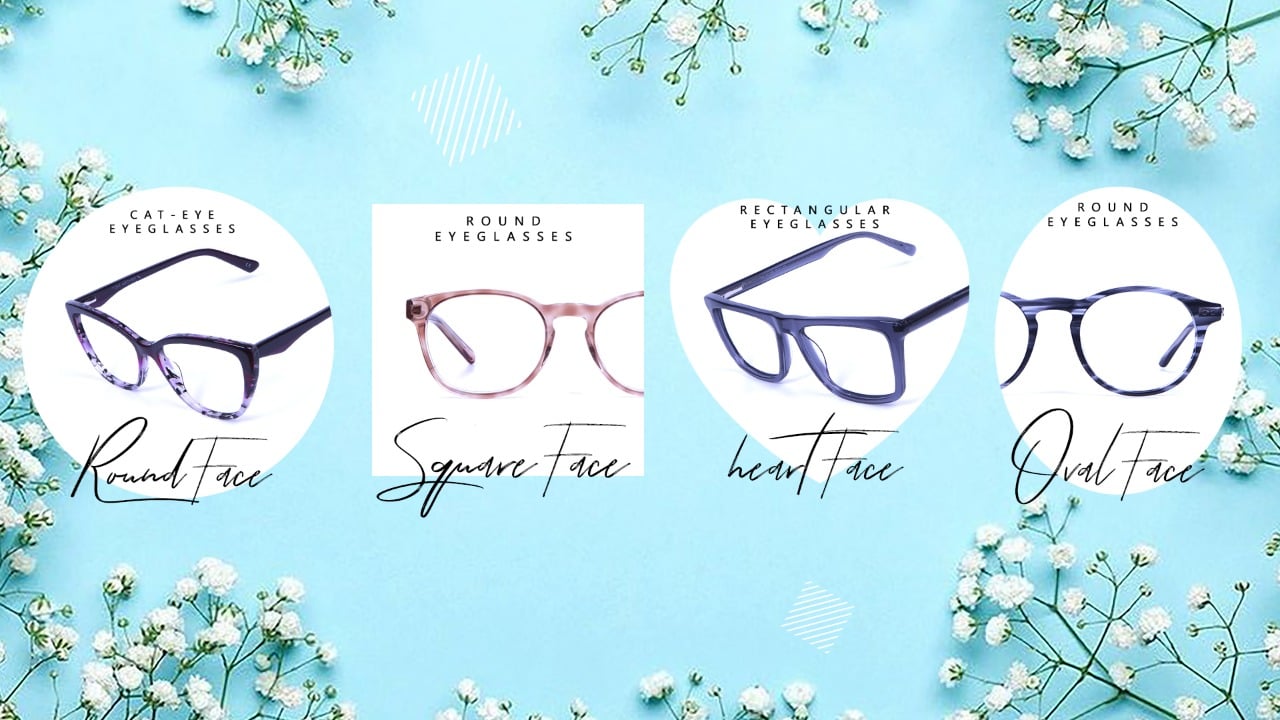 Right Glasses For Face Shape
From extensive varieties of glasses for face shape, Selecting and combining a perfect pair of glasses to match your facial structure is an art, less explored. With a diverse array of options available nowadays, it's not always easy to decide the type of glasses for face shape you have with colours that will work best for you. Moreover, a person's face changes a lot of time over the course of their life, such as when they gain weight or lose weight. But our focus on this blog is to get you a pair of glasses that compliments not just your features but something that looks good on you. And don't worry these rules are not unbreakable, because most faces are a combination of a few different shapes. Read on to know which type of glasses for face shape would work best to emphasize your facial features.
Here is one question opticians around the world answer on a daily basis- which and what glasses for face shape?
The first step towards finding the best type of glasses for face shape is to identify your face shape. Identify from the four most common shapes of face type mainly oval, square, heart and round by looking in the mirror and note down the widest part(s) of your face (forehead, cheeks, or jawline). And if you find that difficult, identify the celebrity face type that best matches you with the array of options available below. If you have a measurement tape, you can even determine your face shape using the techniques mentioned here
1. Glasses for Oval Face
People with oval faces are extremely fortunate; they can basically pull off any glass style. They have the most versatile face shape and almost everything all are the right glasses for faceshape they have- be it, round glasses, cat-eye glasses, and wayfarer glasses, rectangular and even rimless glasses. Finding frames of glasses for oval face shape can never be an arduous task; in fact, you are spoilt for choices if you have an oval face shape. Recall the beautiful faces of Julia Roberts, Beyonce, and Jake Gyllenhaal; they are blessed with an oval face shape and can rock most styles of eyewear.
Celebrity with Oval face: Jessica Alba, Kate Hudson, Jake Gyllenhaal's: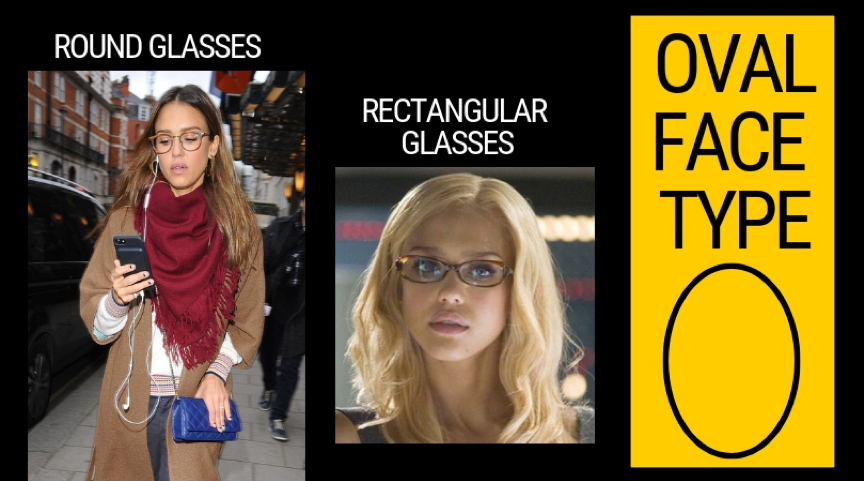 Click here to find & select your
round glasses or
rectangular glasses
2. Glasses for Square Face
A square face has equally wide cheekbones, forehead and jaw. With minimal curves to your face, choose frames that soften the jawline other features like round glasses, cat-eye glasses. As a square-faced buyer choosing glasses for shape of face, doesn't allow me to wander out of specific categories and trying out a shape from rectangular and square styles; those are a strict no-no for square-faced people. Think of Tom Cruise etching an iconic image with aviators and Angelina Jolie looking gorgeous in round glasses.
Celebrity with square faces: Keira Knightly, Angelina Jolie, Olivia Wilde: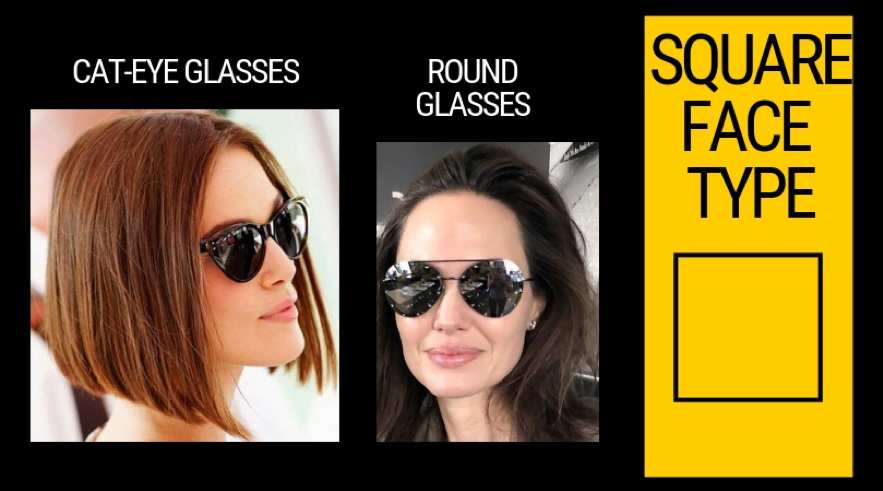 Click here to find & select your
cat-eye glasses or
round glasses
Rectangular Glasses
3. Glasses for Heart Face
A heart-shaped face is usually broad at the forehead and narrow at the chin. You probably also have a pointy chin with a large forehead. To balance the pointed chin, rectangular and square frames will be the right glasses for faceshape you have and will sharpen and compliment your features. If you have a broad forehead, you can choose frames which are equally broad at the bottom. Thin and light frames will look good on you if you have a heart-shaped face.
Celebrities with heart-shaped faces: Reese Witherspoon, Ryan Gosling: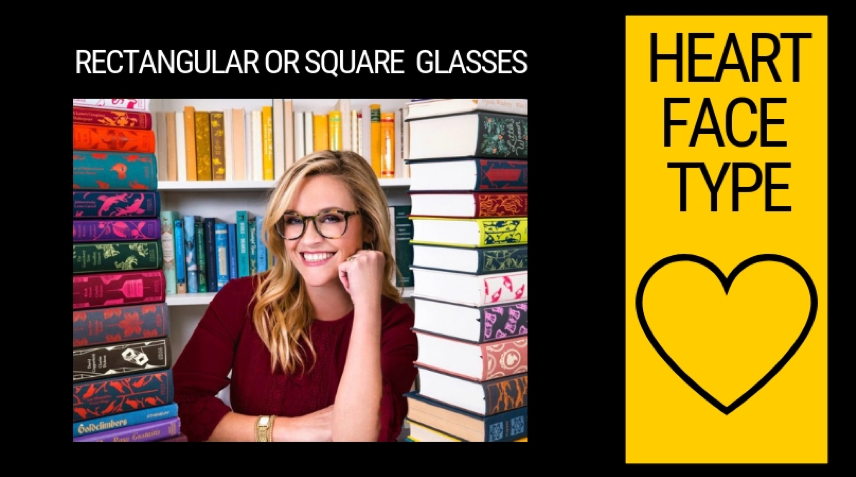 Click here to find & select your
rectangular or square glasses
4. Glasses for Round Face
Round faces have non-angular features with slightly heavy cheeks and an equally wide forehead and jaw. Uniquely-angled type of glasses for this face shape like rectangular, square glasses and cat-eyed glasses add contours and greater definition to the face. People with round faces should avoid wearing round glasses as it adds more weight to the already full cheeks.
Celebrities with round faces: Selena Gomes, Oprah Winfrey: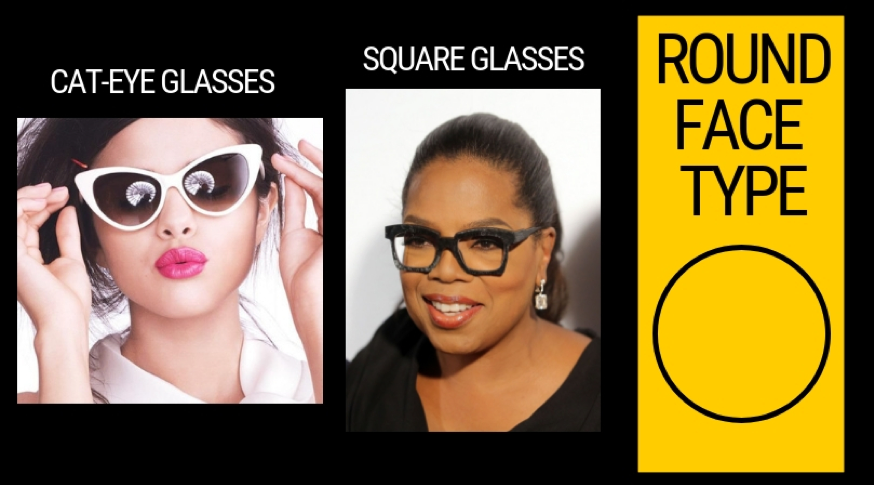 Click here to find & select your
cat-eye glasses or
square glasses
5.

Glasses for Oblong Face

Oblong faced people have a much longer face than you would find on other people of different face-shapes. They usually have straight cheekbones and don't have a wide face. The goal here would be to balance out the uneven lengths of the face. The right glasses for faceshape like this will give a look of broadening your facial features. Wayfarers would be a good choice for you; visit your local store and look for frames that have elevated temples and give a wider appeal. There are no type of glasses for face shape you have, that we can recommend specifically. your face length maybe twice the width or lesser than that and the looks may vary. One thing for sure, you will have to go for a look that shows off a wider look rather than accentuating your face's long-faced features. Think of celebrities like Liv Tyler and Gisele Bundchen; they have oblong faces but have rocked different pairs of shades over the years.




Celebrities with oblong faces: Liv Tyler, Gisele Bundchen: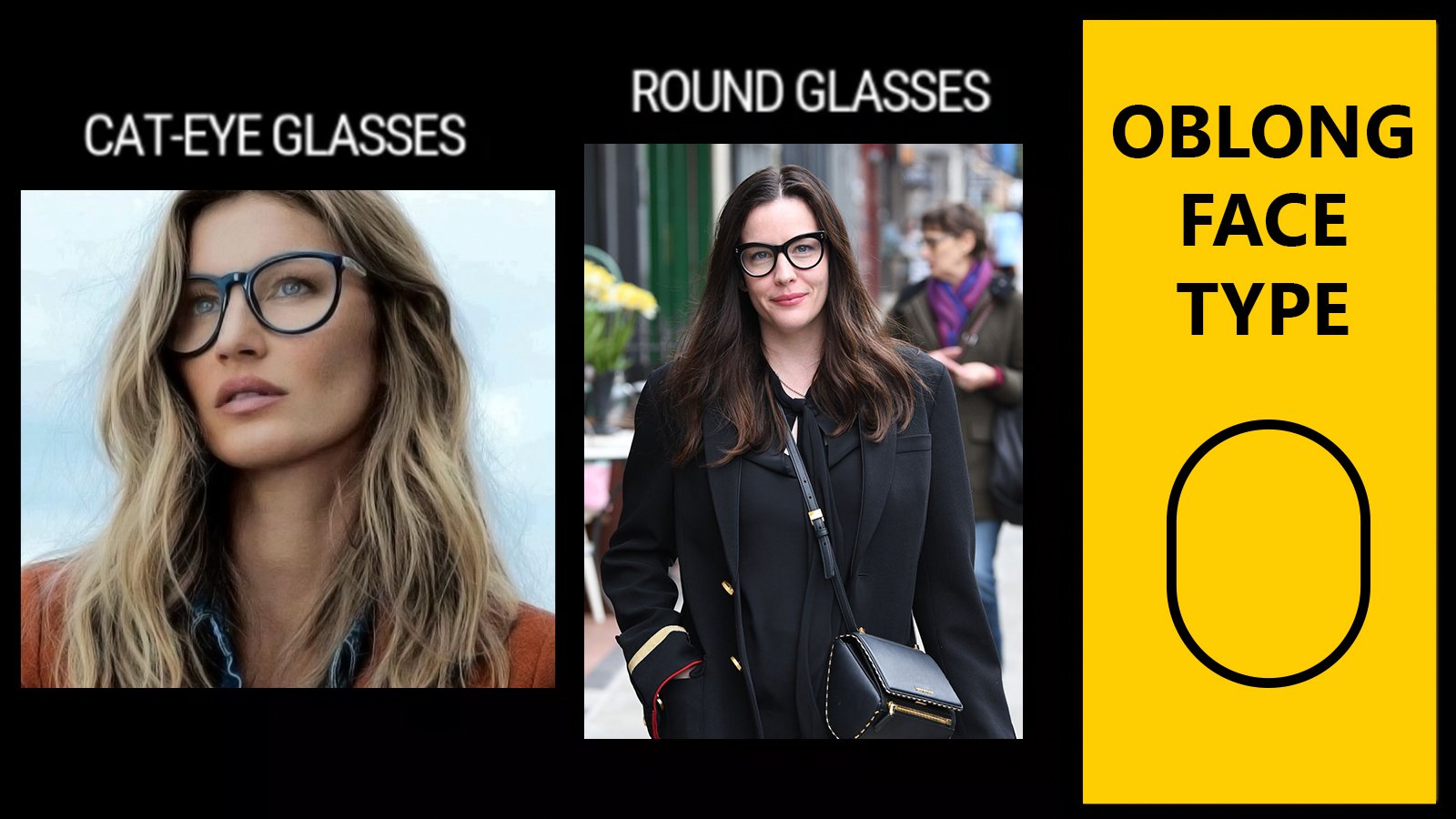 6:

Glasses for

Diamond Face
It is hard to find someone with a perfect-diamond face shape as this shape is of the rarest kind. If you have a broad forehead and chin with wide cheekbones, you have a diamond-shaped face. Congratulations! You have the rarest kind of face shape, one thing to be proud of. You can choose a variety of type of glasses for face shape that you have to compliment your looks; you can go for cat-eye frames or go for the newest range of browlines, those are a rage when it comes to choosing a pair for diamond-shaped faces. Even oval and rectangular frames would be a great fit for your face shape. Remember, there is nobody who can tell that the type of glasses for face shape you have doesn't look good on you if you believe otherwise. Some of the most famous diamond-shaped celebrities are David Beckham and Scarlett Johansson, you don't think anybody tells David Beckham that he can't sport a look. Do you?
Celebrities with diamond-shaped faces: David Beckham, Scarlett Johansson: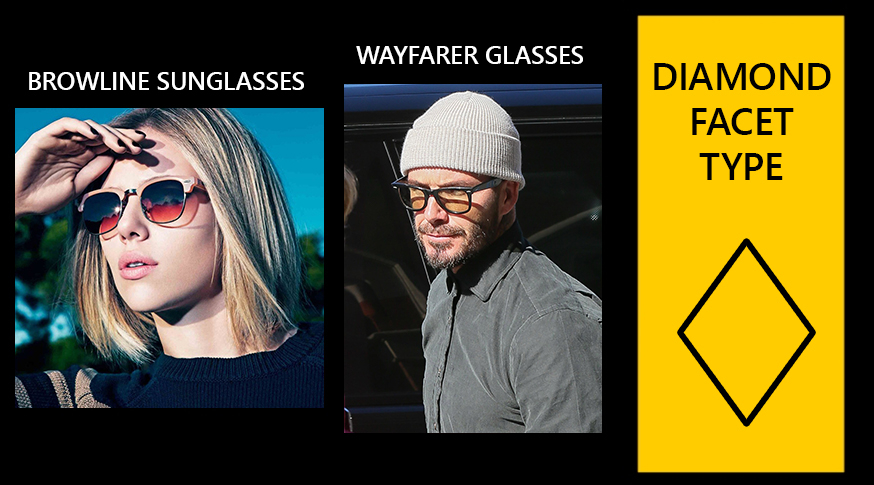 Choose from Specscart's diverse array of eyeglass range in varied colours and frames to find the right glasses for faceshape you have and also match your vision. Purchase online and also use their home trial glasses service for the best match, just like Tinder. Because we believe - in order to achieve a greater mission, you need a perfect vision.
Our Latest Stories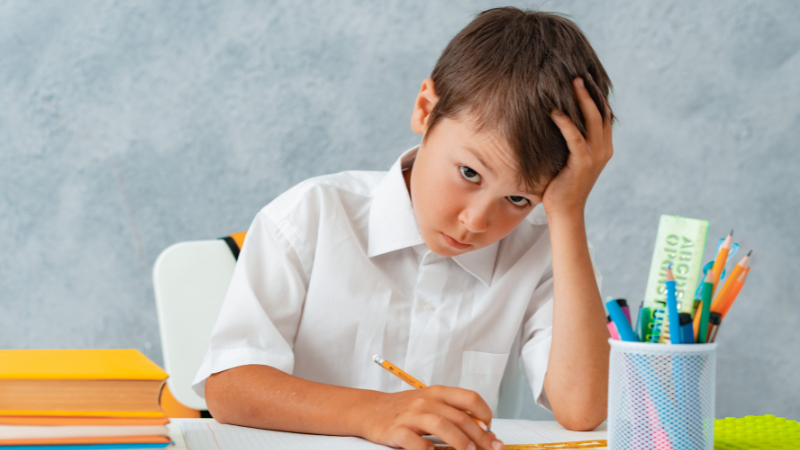 24Hr Dispatch Via Specscart Rocket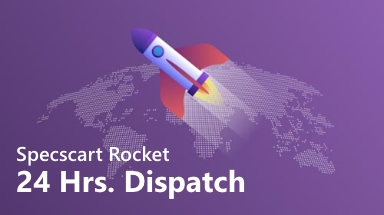 Surprisingly fast delivery for every last minute occasion. Glasses at your doorstep With a hell-for-leather chase!
Buy Now
Read More
---
Hello,
fellow reader!
An exciting offer is on the way to your inbox!
You like to read stuff, and we love that about you.
Enter your email-ID below and we will send you an exclusive offer!